Why is my house so dusty, for real, though? Some people probably wouldn't care, but I've always been a researcher and someone who easily gets irritated by repetitive tasks.
You better believe that I was let down by the lack of information I found. I was able to find an article from 1926; however, it was not quite what I was searching for.
Therefore, I kept digging. I figured by understanding why this uninvited guest felt the need to keep returning; I would be in a better position to prevent him from showing up so frequently.
Wouldn't that be nice?!
Thankfully a much more recent article was published by ACS.org, giving more in-depth insight on the subject and was written in lamens terms. In other words, I didn't need a degree in biology to understand it.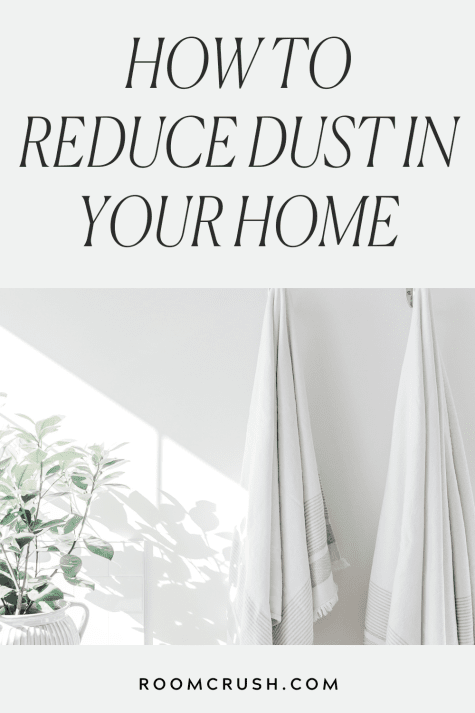 Here's The Surprising Truth On How Dust Is Created
The study conducted by David Layton and Paloma Beamer pointed out that house dust consists of a mixture of some pretty nasty things. You don't say?
Yes, it includes dead skin cells, fibers from upholstered furniture, carpets, and dirt. Don't even get me started about the dust mites living in our beds!
Most of this airborne particle mixture is found outdoors, which then makes its way into our homes.
There is no doubt that it is gross, but what's alarming is the level of potentially harmful substances that live within the mix. Among them are lead and arsenic - say what?!!!!
I could only imagine how alarming this is to my mamas out there since toddlers are notorious for placing dust-contaminated toys and objects into their mouths.
Don't worry; I'm on it!
How Can I Prevent Dust In My House?
The good news is there are ways to minimize the dust.
Since most dust particles make their way into your home from the outdoors, playing defense is our best option. In our household, we have always committed to a no-shoe policy indoors.
To follow through with our commitment, we place our pairs of interior slippers in a shoe bin in our garage.
Not only is our dust level dramatically reduced, but our floors require sooooo much less maintenance because of it.
Now I do realize that you may feel awkward enforcing this policy on friends and family, so my suggestion would be to purchase a good quality doormat for your main entrance when you chicken out.
If you're extra bold you could try to hang a "Please Remove Your Shoes" sign outside your front door; but despite your best efforts some people will not respect it. I totally feel you on this one!
What Causes Dust In a Room?
As we walk on our carpets and sit on our furniture, small particulars from these objects become airborne, creating dust.
Could this be where the expression "breaking it in" comes from? Maybe.
Another culprit is our furry pets.
Yes, even petting your cute dog or cat produces dust and hair, which is released into the air.
One way to control their contribution to our losing battle is by making it a habit to keep our furry friends well-groomed.
The trick is to do so by grooming them outside or in a confined area to make the clean-up process a snap.
It really helps to have a pet-hair air purifier too.
Why Is My House So Dusty? Dust-Proof Your Home
If you have trouble keeping up with the vacuuming, consider getting a robot vacuum like the Narwal.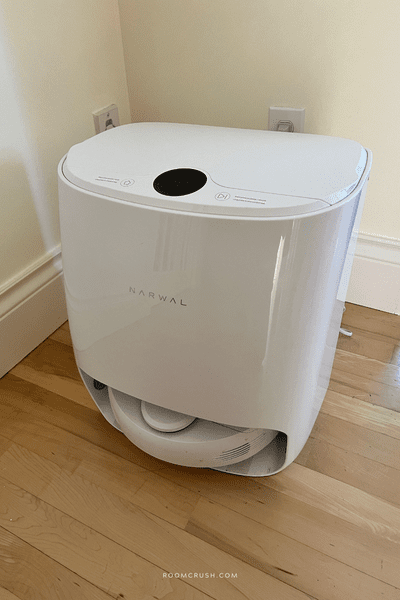 Plus, it also mops your home, too! This greatly helps to reduce all the dust and hair that fly around the air of your home.
Now that we are aware of where dust comes from, here are ways to help us manage it.
Dusting Hacks You'll Be Thankful For
Let's Explore How To Handle Hard-To-Reach Places.
As I mentioned before, it's a losing battle, so playing defense will be our best option.
For hard-to-reach places like on top of cabinets don't even bother trying to find ladders and risk falling.
Instead, use newspaper to line the kitchen cupboards.
Every so often, toss the paper out and replace it. You can also use a kitchen cupboard shelf liner. Easy breezy!
Sale
Smart Design Bonded Grip Shelf Liner - 12 Inch x 10 Feet - Non Adhesive, Strong Grip Bottom, Easy Clean Kitchen Drawer, Cabinet, Cupboard Dresser Cover, Non Slip Rubber Mat - Lavender Wildflower
Stylish Protection - Many options to choose from, so you can protect your surfaces and home goods your way
Easier To Clean - Smooth and slick surface; just take a damp towel to wipe clean, no matter what spills on it
Durable and Easy To Install - Incredibly tough, yet still easy to cut to size and fit where you need it the first time
Stays Put, In One Piece - This Smart Design shelf liner has bonded layers so your liner doesn't fray, split, or come apart with daily use
Damage-Free Philosophy - Non-adhesive design is perfect for renters or those worried about their cabinet or drawer surfaces, while still offering great stick and protection - Dimensions: 12 Inches Wide x 10 Feet Long
Declutter Your Home
If you want to cut down your cleaning time, try to eliminate all the unnecessary knick-knacks and chachkies.
As a side note, your home décor will love you back as most homeowners tend to over-decorate.
To truly bring out the beauty in your furniture and accessories, less is often more. Why? It allows for each piece to have "breathing room" in order to showcase its beauty.
If you need help decluttering you may want to read, How To Organize Your Room FAST.
Best Flooring Options To Consider
Carpets not only produce dust but trap it as well; therefore, consider other options.
When possible, opt for wood flooring.
And if choosing area rugs, lean towards a low pile rug like these.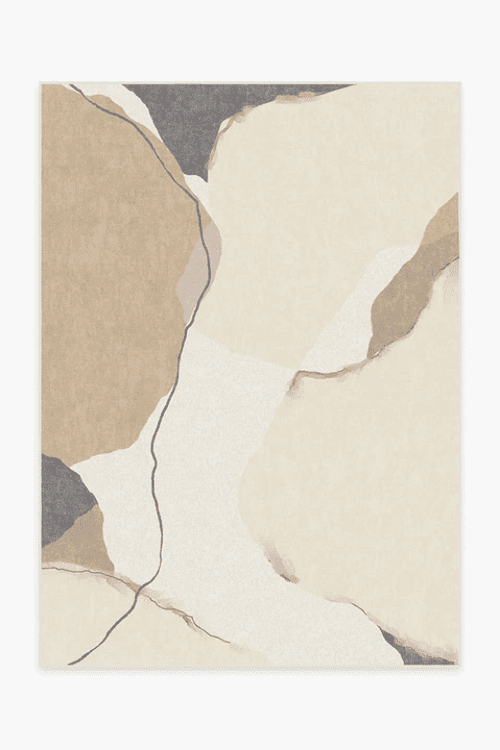 Cut Back On Fabric Where Possible
Adding faux leather seating or throw pillows into your décor can eliminate some of your fabric and improve the aesthetics of your overall design.
Brawarm Pack of 2 Seal Brown Leather Throw Pillows 16 X 16 Inches, Seal Brown Faux Leather Decorative Throw Pillow Covers for Living Room Home Decor Garden Couch Bed Sofa
SIZE & QUANTITY: 16" X 16" (40cm X 40cm), Set of 2 Square Brown Faux Leather Throw Pillows, CUSHION COVERS ONLY, NO PILLOW INCLUDED
MATERIAL: BRAWARM Faux Leather Throw Pillow Covers Make a Cozy and Comforting Addition to Your Living Room or Bedroom. the Covers Are Made of Soft and Cozy Faux Leather
ZIPPER: Use Color Coordinated Hidden Zipper Closure for an Elegant Look. Tight Zigzag Over-Lock Stitches to Avoid Fraying and Ripping
USAGE: Choose from 25 Different Colors to Match Your Sofa or Bedding. These Faux Leather Throw Pillow Covers Are the Great Accessory for Your Living Room or Bedroom
WASHING TIPS: Wiping With a Wet Cloth or Machine Wash Cold Separately, Gently Cycle Only, No Bleach, Tumble Dry Low, Do Not Iron, Low Temperature and Easy Washing
Window Treatments
Unfortunately, drapes are a magnet for dust and need to be cleaned more often than we care for.
When shopping for fabric window treatments, consider purchasing ones that are machine washable.
This way, you will be able to clean the collection of dust more often than if they are dry clean only.
Of course, modern roller shades would be a better option.
How To Reduce Dust In Your Home
If you were to apply all the suggestions above, you would probably be sitting in a bare and depressing space right now.
To be clear, I don't recommend going to extremes, but you should consider at least one or two to cut down on your dust.
When it's time to collect the dust bunnies here are some suggestions.
Air Filters
Air filters should be replaced at least once per season. If you have pets or are remodeling your home filters will require replacement more often.
Work From Top To Bottom
To not duplicate your efforts, you should work from top to bottom due to dust falling downward. Begin with ceiling fans which are in the center of the room and then move on to ceiling moldings.
Microfiber Cloths
Many people may not be aware, but microfiber cloths are electrostatically charged. In other words, they attract dust, which allows you to clean more efficiently.
Amazon Basics Microfiber Cleaning Cloths, Non-Abrasive, Reusable and Washable - Pack of 24, 12 x16-Inch, Blue, White and Yellow
Ultra soft, non-abrasive microfiber cleaning cloths will not scratch paints, vinyl, glass, finishes or other surfaces
Effectively cleans either dry or with liquid cleaners for streak-free and lint-free results
Absorbent cleaning cloths soak up eight times their own weight
Pack comes with three different towel colors (blue, yellow, and white)
Rinse and reuse the durable, washable cleaning cloths 100's of times
Simply spray your favorite cleaner directly on the cloth and go at it.
You should not use fabric softeners while washing microfiber cloths since they will absorb the waxy build-up and no longer work as well.
Moldings, Corners & Door Frames
If you have a vacuum that allows you to extend the handle, that would be your best bet. If not, just grab a mop or broom pole and cover the end with a microfiber cloth or sock.
To make sure it stays secure use an elastic band.
Don't forget the baseboards while you're at it.
You can also use a duster with a long pole:
Sale
20 Foot High Reach Dusting Kit with 5-12 Foot Extension Pole // High Ceiling Duster with Telescopic Pole // Cobweb Duster // Microfiber Duster // Outdoor & Indoor Extendable Duster Cleaning Kit
20 Foot High Reach Duster Kit Includes: 5-12 feet aluminum extension pole, soft bristles cobweb duster, microfiber feather duster and a chenille ceiling fan duster. All accessories can be screwed to any standard 3/4" trapezoidal threaded rod tip. These three brush heads can cover almost all your daily cobweb and dust cleaning. Buy this set in just this budget for dusting work would be a good deal for everyone. Now, throw your ladder and broom away and let our kit to help you!
3-Range Aluminum Telescopic Extension pole: Made of premium aluminum to ensure lightweight, rust-proof, sturdy and durable. THREE RANGES can be adjusted according to your needs for height. The NON-SLIP EVA FOAM hand grip ensures comfort and reliable grip in wet conditions. REACH UP to 20 feet when fully extended which is enough to clean even highest gables without extra ladders or broom.
Cobweb Duster: Through static electricity, you can easily clean cobwebs, walls, baseboards, ceiling fans, cabinets, corners, floors, under counters and popcorn ceilings with it. The proper contour shape and soft bristles remove dust and cobweb in the corners to protect the surface from scratches.
Microfiber Feather Duster: It is made up of tiny microfibers that can attached dust and dirt to it, only when you rinse the duster head with water can the dust be shaken off or washed off and will not float everywhere. Ideal for cleaning furniture, bookshelves, wall-hanging pictures, chandelier, high corners, window screens & sills, blinds. Meanwhile, the BENDABLE HEAD makes it suitable for corners and hard-to-reach areas.
CEILING Celing Fan Duster: Flexible and bendable duster can be used on the fan blades of any shape. It can be bent and maintained in the required form to maximize the area of dust removal surface and the absorption of dust particles. Great for cleaning ceiling fan, blinds, bookcases, chandelier, furniture, and other hard-to-reach areas and bending-demanded surfaces.
Room Vents
Use the vacuum with the brush attachment to suck up most of the dirt. If necessary, remove the vent with a screwdriver and wash it with mild detergent.
Delicate Items
Place a stocking over the suction hose of your vacuum and use it gently around objects. The stocking will prevent the vacuum from sucking anything up.
This tip works great for cleaning those pesky junk drawers.
Pro Tip: Choose one room during your routine cleaning schedule to give special attention to. If you try to do an in-depth cleaning of every room of your house, you will likely be exhausted.
Where Does Dust Come From In An Empty House?
Even if no humans were living in the home, you could bet that some rodents and bugs are likely contributors to the dust.
Second, no home is 100% airtight, and dirt particulars will make their way in from the outdoors.
Why Is My House So Dusty? Conclusion
There you have it! Where dust comes from begins with us shedding away some skin cells, losing our hair, petting our pets, and good 'ol living.
Don't think for a minute that I was naive enough to think I was going to win the war, but I will be battling with it less.
After reading this post, you will probably be tossing some curtains in the washer instead.
One thing is for sure, you won't be asking  - "Why is my house so dusty?" anymore.
What To Read Next: Best Eco-Friendly Cleaning Products For A Non-Toxic Home