Best Christmas Wreaths To Impress Your Stupid Neighbors This Holiday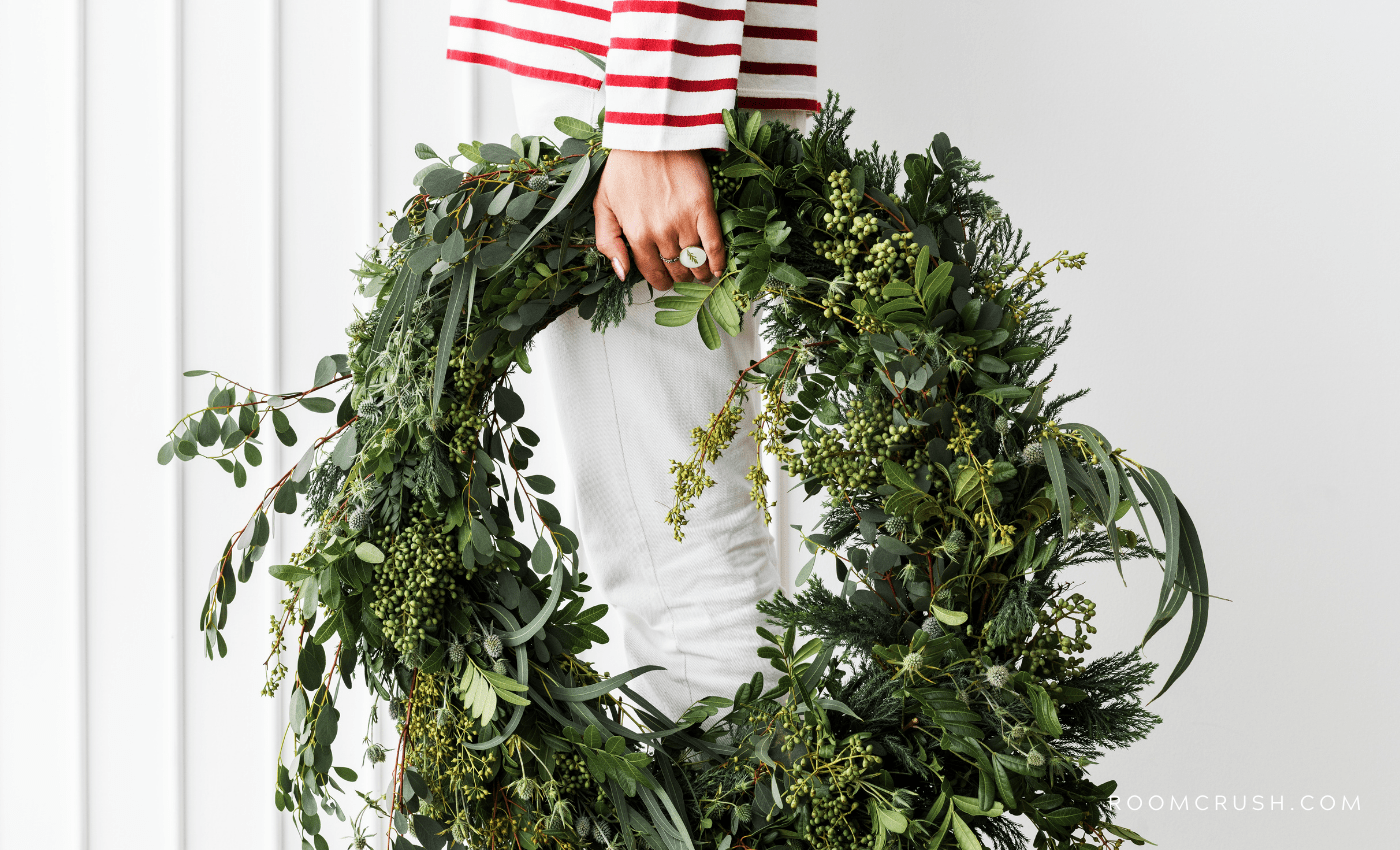 Do you want to be the envy of your neighbors and flex how bossed and baller you are this Holiday? Then you need some fancy Christmas wreaths for your doors.
Tell me, what is more festive than making your friends, family and neighbors jealous?
Obviously, displaying the fanciest of Christmas wreaths on your door is the only way to make your neighbors and dinner guests so envious they'll turn as green as the Grinch.
Ok. Maybe that's not actually a thing. But nevertheless, here are the top Christmas wreath designs this season. And more importantly, what they say about you, as a person.
---
7 Easy Home Updates eBook: Free!
Today, get a free copy of our ebook that shows you 7 simple updates you can make in your home this weekend that will make your home look expensive and increase its value. Tell us where to send your free copy:  
This site uses ads and affiliate content as an Amazon associate earning on qualifying purchases. Disclosure.
---
Best Christmas Wreaths To Flex Holiday Prowess Over Your Hood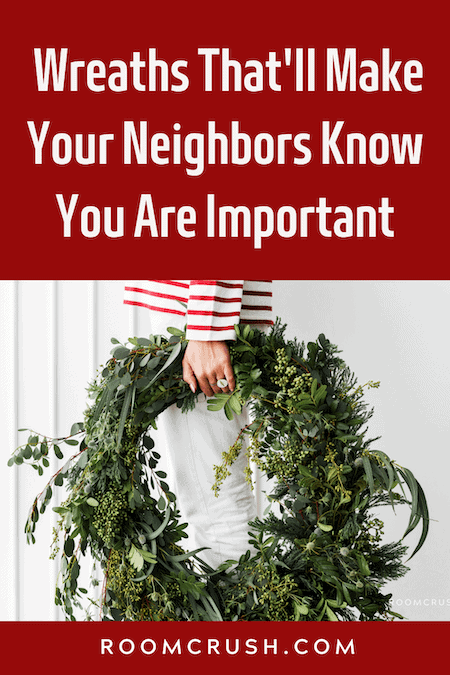 1. An artist who possibly made this lives here
You are an artist with an eye for quality design.
You could have made this wreath yourself, sure. But you are also very busy and have better things to do.
So you will hang this wreath on your door and just let everyone assume you made it and not correct them when they gush compliments about how talented you are.
(The description of this wreath says it's made of  'lambs ears' which sounds terrifying. Don't worry, it's not made of real lambs.)
2. Someone Who Lives Better And More Eco-Consciously Than Her Neighbors, Lives Here
You tell yourself that you are obsessed with minimalist home design. You save minimalist decor images on Pinterest daily.
You have told your family numerous times that you are a minimalist.
Also, you collect everything and you are not a minimalist.
But this simple wreath is pretty and allows you to keep the jig up a little longer.
3. Nice Person With Something To Prove Lives Here
So what if your neighbor Cathy thinks your garden lacks compared to hers? She'll shut her Cathy mouth up as soon as she gets a glance full of this wreath.
This wreath screams "I have my sh*t together, Cathy" while also reminding Cathy that, unlike her, you are willing to take risks.
Because you aren't afraid to adorn your winter wreath with real orange slices and apples, in a neighborhood that's prone to bears.
4. Very Rich Lady Lives Here
If anyone ever questions if you are a wealthy person with class and character, they will wonder no more when they see this wreath on your door.
Birds lounging on a completely symmetrical array of pine cones? Clearly, you have a refined taste.
5. Important Queen B Lives Here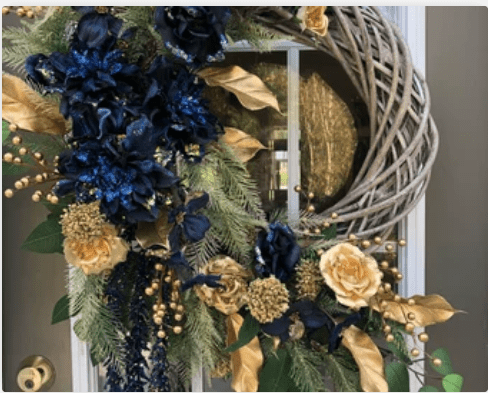 Watch out – someone fabulous and dramatic lives at this house. Oh, it's you.
Your dinner guests wouldn't dare arrive at your door without classy hostess gifts in hand.
You deserve it and we all know.
Best Christmas Wreaths To Flex Holiday Prowess Over Your Hood – Conclusion
Choosing a great Christmas wreath that will impress your stupid neighbors doesn't have to be a drawn-out or boring process.
Simply select your mood from above and then get back to enjoying what matters this time of year. Binge-watching Vanderpump Rules.
You May Also Love