The 5 Best Air Purifiers for Allergies (Pet Hair, Odors, and Dander)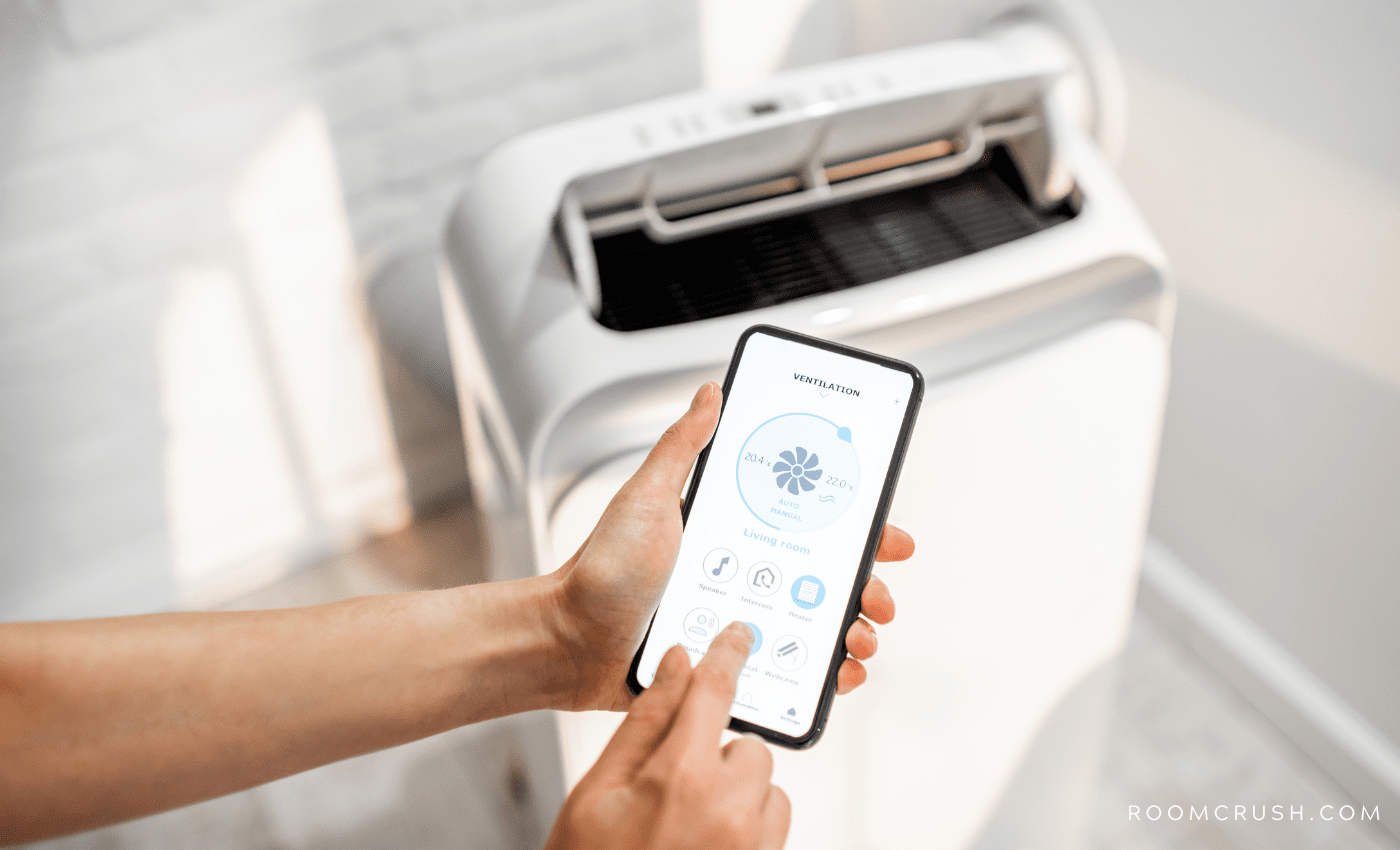 We found the best air purifiers for allergies. The allergen season is here, and people struggling with allergies tend to fight airborne contaminants, like the allergens that are present in pollen and animal hair/dander.
Airborne allergens that affect seasonally, such as pollens, create annoyance.
Household allergens like dust mites or household pollens contribute to the discomfort of somebody breathing. Airborne allergy is the primary reason for respiratory conditions like asthma.
In this article, we will explore some of the top brands on the market and see which ones create the best air quality.
---
7 Easy Home Updates eBook: Free!
Today, get a free copy of our ebook that shows you 7 simple updates you can make in your home this weekend that will make your home look expensive and increase its value. Tell us where to send your free copy:  
This site uses ads and affiliate content as an Amazon associate earning on qualifying purchases. Disclosure.
---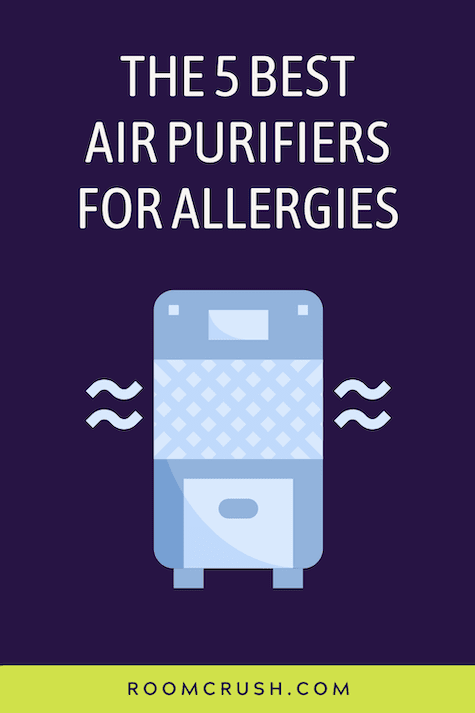 Kudos to you today for striving to create an indoor air quality conducive to healthier breathing indoors.
It's important to have one of the best HEPA Air Purifiers for allergies in your home.
Therefore, it is recommended to adopt preventative steps to prevent contact with the sources of allergens.
Did you know that indoor air quality is polluted due to pets in your home? We all love pets and can't think of living without them.
It's no secret that pets are a source of allergens, and their pet hair and dander can be a real problem to deal with that cause serious health-related problems.
However, some of you may not know that these allergens linger in the air for a long time, creating an unpleasant indoor environment. Every problem has a solution, and so do we.
The solution is to improve your indoor air quality simply by investing in smart home appliances.
That is why an air purifier comes in, proving an effective way in removing pet hair, dander, and odors by trapping the airborne contaminants in the air filter, making your home a more pleasant place to live.
Can You Use An Air Purifier To Get Rid Of Pet Hair and Dander?
With most air purifiers, you will first notice that they eradicate airborne particles and eliminate unpleasant odors.
These best air purifiers for pets draw air into the room and force it through the filter, where allergens are captured or prevented from entering the room.
If your pet's main problem is getting hair onto furniture and other surfaces, it is more effective to buy an air purifier for pet allergies specifically designed to address it.
If you want to find one capable of trapping pet hair, odors, and dander without getting the air particles struck inside them, try something efficient in air purification.
Unlike most handheld and small appliances, air purifiers for pet dander are very efficient at removing pollutants from the air.
For decreasing the quantity of pet dander within your room, the best air purifiers for pets can be quite helpful, particularly those with HEPA filters.
This filter clears the air and removes very tiny particles, as small as 0.3 microns, which is much smaller than pet dander on pets of all sizes.
What To Consider For The Best Air Purifiers For Pets?
Have a pet? Have pet hair literally everywhere?
You're not alone. A pet parent knows that keeping your furry friends healthy and happy is a top priority.
One way to do that is by investing in an air purifier specifically designed to remove pet dander, dust mites, and other allergens from the air.
When shopping for the best air purifier for pets online, keep these things in mind:
Filter Type
Ventilate your room with an air purifier with the most-efficient HEPA filter to get the best results. This type of filter traps smaller particles such as dander and dust. Eliminating undesired pet hair and shedding is your most pressing concern.
Buy an air purifier with a 3-in- TRUE HEPA Filter (pictured above) that purges large particles, which are often washable too.
Coverage Area
Think about the size of the room where you put your air purifier and whether your pets spend a long time in that room.
Air purifiers vary in square footage, anywhere from 150 to 1,000 Sqm or more.
If your pet likes to run around in large spaces, then, obviously, you'll need a larger air purifier.
Check the noise level
Make sure that the noise level of your air purifier is not so loud it frightens your animals and even causes lasting health problems.
Wait until you've determined the noise level your air purifier generates, like the level provided by white noise, when selecting the best air purifier for cat/dog hair.
Odor Removal
Does your furry friend have a bad smell?
If it's a constant, lingering odor, then there's a good chance it's a smell that you have gone "nose blind to" and don't notice anymore.
..But your guests do!
Unpleasant animal smells will negatively affect your visitors' experience.
Choose the air purifier for pet dander that has an activated carbon filter with an odor control setting in your air purifier. These are specifically designed to purify indoor air of especially robust odors.
Check price on Amazon
The closer to the source of a particularly pungent scent in your space, the better an air purifier will be at eliminating that smell.
Consider the Cleaning Efficiency & Maintenance Cost
Air purifiers accumulate dust and other allergens, and you may spend additional time keeping them maintained. So, choose the best air purifier that cleans easily with minimum cost.
Choosing the best air purifier for pet hair with HEPA filters that last for 3-6 months depending on the air quality. Additional filter replacement indicator reminds you to change the filter on time.
The 5 Best Air Purifiers for Allergies  (Pet Hair, Odors, and Dander!)
Well, there are some of the best air purifiers for pets that have been tried and tested and are now recommended for use to get rid of pet hair, odors, and dander.
1. WBM Smart Bluetooth Speaker Air Purifier
For a peaceful and healthy atmosphere at home, this WBM Smart Bluetooth Air Purifier features three filtration stages that capture 99.97% of airborne particles and release 1 × 107 million pcs/cm3 of negative ions, creating a well-balanced home atmosphere.
The advanced 3-stage filtration system:
Pre-filter (captures large airborne particles like pet hair, lint, dander & pollen)
True HEPA filter (captures ultra-fine particles like mites, molds, & particles smaller than 0.03 microns)
and Activated Carbon filter (captures household odors, and toxic gases), shielding you and your loved ones while purifying the air.
This smart air purification system features a soft LED light that functions well as a night light without disturbing your baby's sleep.
Besides the warm LED nightlight, don't disturb your little one's sleep. This features QuietKEAP technology with 24 dB for a soothing night's sleep.
2. Levoit Core P350 Pet Air Purifier
The Levoit Core P350 Pet Care air purifier has a H13-Grade True HEPA Filter that will eliminate up to 99.97 percent of the harmful allergens homeowners are worried about. Including pet dander, lint, pollen, dust mites, and more, in rooms up to 219 Sq feet.
It's fabric pre-filter is effective for capturing fur and hair.
Further, the 'AirReComposition' formula in the activated carbon filter enhances its power for eliminating super-strong pet odors, including accidents on left on the floor.
It has a 'Pet Lock' function to prevent it from accidentally striking any of the buttons or unstable boundaries, helping you achieve the best-desired filters.
LEVOIT Air Purifier for Home Allergies Pets Hair in Bedroom, Covers Up to 1095 Sq.Foot Powered by 45W High Torque Motor, 3-in-1 Filter, Remove Dust Smoke Pollutants Odor, Core 300 / Core300-P, White
A 45W long-life high-torque motor, a versatile 8.7" x 8.7" x 14.2" size, a 7.48 lb weight, a 141CFM CADR and up to 1095 ft² of purification area. Every aspect of Core 300 is designated for a better purification effect.Humidity: < 85% RH. Standby Power: < 0.8W. Operating Conditions Temperature: 14°–104°F / -10°–40°C..Power Supply : AC 120V, 60Hz
HIGH PERFORMANCE: Enjoy fresh air in 12 minutes with the Core 300 / Core300-P Air Purifier. Featuring VortexAir Technology, 360° air intake, and CADR of 141 CFM / 240 m³/h (Clean Air Delivery Rate), can purify air of a 1,095 ft² space once in one hour. The higher the CADR of an air purifier, the larger its purification area
FIND RELIEF: Ease sneezing, congestion, and other allergy symptoms caused by airborne contaminants. the efficient filter of the 3-in-1 filter removes dust, pollen,  and any airborne particles with a size of 0.3 microns (µm)
OFFICIAL LEVOIT FILTERS: Search for B07RSZSYNC to find Levoit's replacement filter for Core 300 / Core 300-P. Levoit filters provide the best fit and filtration, while off-brand filters are unreliable and may damage the air purifier
MULTIPLE FILTER CHOICES: Choose from a variety of replacement filters to best meet your needs. The Toxin Absorber Filter specializes in smog, toxins, and VOCs. The Smoke Remover filter specializes in wildfire, smoke and etc. And the Pet Allergy Filter helps to capture pet dander and absorb unpleasant odors
3. Blueair Blue Pure 211+ Air Purifier for Pet Dander
This air purifier from Blueair works twice as hard to remove pet hair from the air with lower energy usage than you believe.
If it's during bursts of dirt in your house, the bottom portion of this upholstery is more or less an effective dust collection method. It's mostly meant to prevent pet hair, dust, and larger particles from floating around.
The air conditioner meets the Energy Star requirements for low energy consumption and produces no noticeable sound at its lowest speed (31 decibels).
The filter system is sturdy as well, with electrostatic and particle filtration used to clear 99.97% of airborne pollutants such as pet dander, dust, mold, etc. in spaces up to 540 square feet.
4. GermGuardian HEPA Filter Air Purifier for Pet Allergies
The GermGuardian air purifier is a great choice for pet owners who have difficulty saying with allergies. There is a True HEPA filter that removes optimized particles of pet dander, dirt, and other inhalants as small as 0.3 microns.
In addition, this air purifier has a surface that prevents the growth of bacteria on the filter. It also includes a UV-C light for eliminating germs.
The air purifier is most effective in rooms with an area of 189 square feet, where it can effectively purify the air five times per hour. It works more effectively in bigger rooms but requires more time to overaerate the air.
Sale
GermGuardian Air Purifier with HEPA 13 Filter, Removes 99.97% of Pollutants, Covers Large Room up to 743 Sq. Foot Room in 1 Hr, UV-C Light Helps Reduce Germs, Zero Ozone Verified, 22", Gray, AC4825E
HIGH PERFORMANCE AIR PURIFIER: Circulates the air 1x per hour in 743 square foot rooms and 4.8x per hour in 153 sq. ft rooms, ensuring thorough purification. Ideal for medium to large sized rooms such as: dorm rooms, bedrooms, and other living areas.
TRUE HEPA FILTRATION: This air purifier for home features a True HEPA air filter that captures up to 99.97 percent of harmful germs, dust, pollen, pet dander, mold spores, and other allergens as small as 0.1 microns from the air
FIGHTS GERMS: Equipped with UV-C light technology and Titanium Dioxide, this air purifier helps reduce airborne viruses, such as influenza, staph, and rhinovirus, while also targeting volatile organic compounds (VOCs)
TRAPS ALLERGENS: Pre-filter traps dust, pet hair, and other large particles while extending the life of the HEPA filter, ensuring long-lasting performance
ZERO OZONE CERTIFIED: Our air purifier is Ultraviolet - C (UV-C) enabled, providing and extra layer of defense, helping to reduce airborne germs such as Staphylococcus Albus, Escherichia Coli, Aspergillus Niger, and Phi-X174 as well as airborne bacteria and mold spores.
5. Coway's Airmega Air Purifier for Pet Dander
If you want to air space in your house and substantial expansive spaces, Coway's Airmega air purifier is the best considered for the perfect home air purification.
In a 780-sq feet room, the air purifier changes the air four times an hour, while in a 1560-sq feet room, it purifies the air quality twice every hour.
It uses three layers of filtration (including a washable pre-filter, activated carbon, and HEPA filter) to clean the air multiple times an hour.
The LED ring located on the front of the air purifier glows different colors to indicate the air quality in your home. Through its smart situation, the air purifier can automatically adjust its settings based on the detected air quality.
Sale
Coway Airmega 400 True HEPA Air Purifier with Smart Technology, Covers 1,560 sq. ft, White
[Coverage] Designed to clean spaces up to 1,560 sq. ft. in 30 minutes.Noise Level : 22-52 dB(A).
[HyperCaptive Filtration System] Dynamic combination of a washable pre-filter, activated carbon filter, and Green True HEPA Filter effectively reduces 99.999% of 0.01-micron particles in the air, including pollen, pollutants, and other allergens; It also reduces 99% of volatile organic compounds and odor
[Smart Mode] With its Smart Mode feature, the Airmega automatically adapts to its surroundings by adjusting fan speeds based on the room's air quality; That means your unit is energy efficient without compromising effectiveness
[Eco Mdoe] When the air quality in the room remains purified for 30 minutes or more in Eco Mode, the fan will turn off to conserve energy, kicking on again when pollution is detected
[Sleep Mode] When the Airmega's built-in light and pollution sensors detect that the room has been dark and the air is clean for 3 minutes, Sleep Mode reduces the purifier's noise and power consumption
Breathe Easier with the Best Air Purifiers For Allergies – Conclusion
We hope you found this list of the best air purifiers for allergies helpful.
The joys of sharing a home with pets are innumerable, but hair and dander can be a struggle.  With additional challenges come greater rewards.
Living with a pet means having to take care of their diet and exercise for health improvement, as well as providing a safe and loving home.
If you or someone in your home suffers from asthma or allergies, a good air purifier can make life much easier.
Air purifiers remove allergens, dust, and other particles from the air, making it easier to breathe.
They can also help reduce pet dander, which is a common allergen. Not all air purifiers are created equal, so it's important to pick the best air purifier for pets.
Everyone wants to breathe fresh, clean air, but unfortunately, not all of us can.
So, choosing a good air purifier helps removes airborne contaminants. Making it easier and safer to breathe.
What To Read Next