8 Tips For Getting Your Outdoor Space Ready For Summer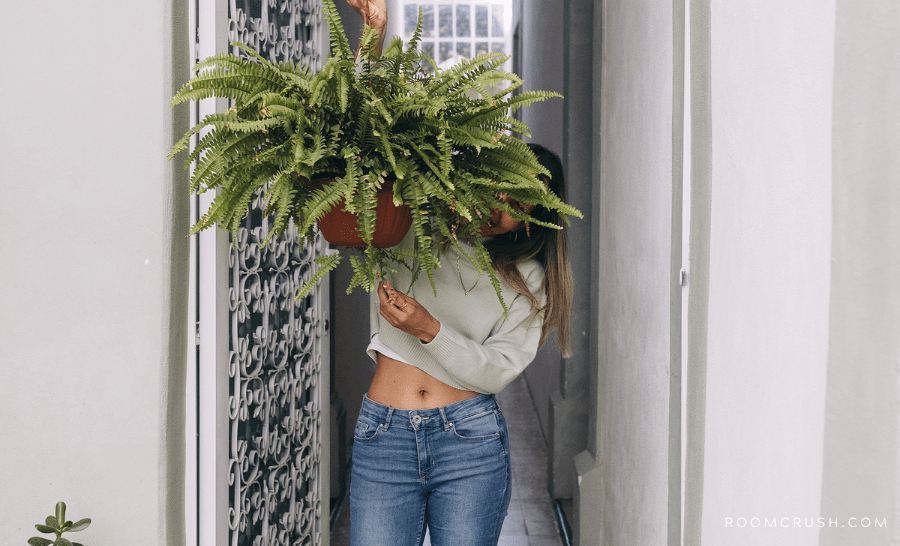 Is your outdoor space ready for Summer?
During the winter, it is easy to lose track of your outdoor space and to stop maintaining it.
However, the move towards warmer months is likely to mean that these areas get more use consistently.
This means that you may need to take a look at your backyard, front porch, and any outdoor area that you want to use for entertainment. Because of this, here are some useful tips that can help you get your outdoor spaces ready in time for summer.
---
7 Easy Home Updates eBook: Free!
Today, get a free copy of our ebook that shows you 7 simple updates you can make in your home this weekend that will make your home look expensive and increase its value. Tell us where to send your free copy:  
This site uses ads and affiliate content as an Amazon associate earning on qualifying purchases. Disclosure.
---
Tips For Getting Your Outdoor Space Ready For Summer
We have been busy at my place, getting our outdoor space ready for Summer.
How about you?
It's a big job it is to maintain a backyard. So I have put together this handy checklist to help you.
Here are 8 important things to do, to ensure your outdoor space is ready for the sunny season!
1. Clean Patios And Decking
One of the first things you can do to create an open area for entertaining or enjoying peace outdoors is to clean everywhere.
Use a good-quality broom that is specifically made for outdoor use, to clear fallen leaves and any other debris into one part of your decking or patio.
Getting rid of larger, dry dirt makes it easier to clean the area with a pressure washer.
If you have a pressure washer, then now is the time to use it.
Give your patio and any decking areas a thorough cleaning using high-pressure water on a dry day.
This is a great way of freshening all of your outdoor areas up that doesn't take a great deal of effort.
Make sure you are wearing waterproof pants or boots, to prevent your legs from receiving the dirty water that can splash.
CHECK PRICE ON AMAZON
2. Plant New Greenery
This is prime time to weed your garden and plant some new flowers and plants.
We headed to the garden center and picked up an array of plants and trees.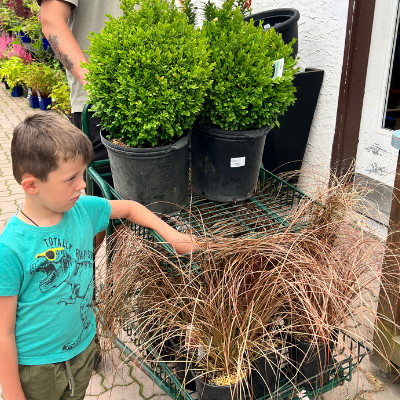 I love boxwoods, and of course, palms and anything tropical.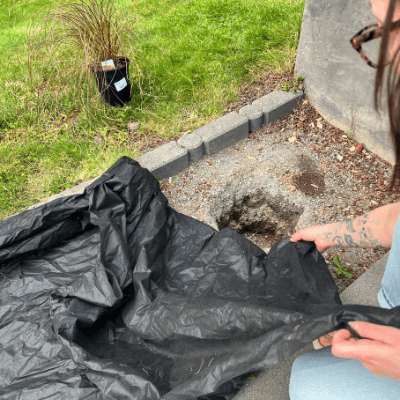 Make sure you dig big enough holes for your new plants, and allow for enough space between each. They grow big, fast!
Tip: Stock up on oversized planters and place them around your seating area and pool for a luxury hotel-style outdoor space.
The soft sound of your plant's leaves swaying in the breeze while you lay on your chaise, is sure to make you feel as though you are on a vacation.
I scored these huge planters just in time for Summer:
Always worth buying a lot of these.
3. Mow The Lawn
Of course, one of the most universal tasks to prepare for the summer is mowing the lawn. This will need to be done consistently during the warmer months when the grass starts to grow more rapidly.
Because of this, it is worth taking a minute to look at your lawn mower as well.
Check that everything is working correctly and that any oil or gas is refilled if needed.
Additional repairs can be done by someone who is more experienced if you are less familiar with lawn mower maintenance.
It could also be worth taking a look at the user's manual if you have one, and getting to know how your lawn mower works if you are unsure.
4. Deck Maintenance
When you are cleaning your decking and patio, it is also recommended to take a closer look at the decking.
Chipped paint, cracked wood, and other signs of weather damage should be repaired if possible.
It is also worth looking for any indicators of pests and infestations.
Carry out any repairs on your decking before the start of summer so that you can stain and seal everything in time.
Make sure that you are sanding everything down and using a proper exterior deck sealer to weatherproof for years to come.
CHECK PRICE ON AMAZON
Maintaining your deck makes it last longer because it provides protection from rotting wood, infestations, and weather damage.
5. Set Up Insect Repellents
Whether you have a natural herb garden that you want to maintain, or if you prefer to set up some candles, getting your outdoor space ready for summer includes insect repellents.
One of the most common repellents is citronella, which can be found in outdoor candles.
I really love this style of citronella candle. It keeps the bugs away while looking chic at the same time.
Make sure you burn these during the evenings, to prevent itching bug bites and finding insects indoors.
This deters many pests as well as insects and significantly decreases the chances of suffering from bug bites in the summer.
Another method is to plant herbs and plants that have strong scents.
Consider plants like lavender, basil, lemongrass, and even marigolds and nasturtiums.
When you use citronella candles, it is important to keep them indoors when the sun is at its brightest and hottest.
This is because the wax can melt when it is directly exposed to heat.
Furthermore, you can also find Leaping Bunny certified anti-bug spray and organic bug repelling sunscreen that has insect repellent in it to provide even more protection during summer.
All good things to have, in your Summer patio area.
6. Check On The Grill
Another essential part of any outdoor area is the grill. Preparing food and hosting guests is made much easier with a high-quality, reliable grill.
Make sure that all of your grilling accessories are where you left them, and give everything a thorough cleaning.
You could place the grates and tools into an empty dishwasher and run on high, or soak them in hot water overnight.
Similarly, it is worth taking a closer look at the grill itself.
Make sure that everything is in good working condition, and that it is clean.
7. Carry Out Necessary Repairs
One task that can be a little more time-consuming is checking that everything is in good condition, and carrying out repairs where necessary.
Make sure you check your pool filter, outdoor fans, irrigation system, outdoor kitchen, fire pit, and anything else that you like using outdoors during the summer.
Once you have checked everything, you can go ahead and carry out any repairs that are needed to keep everything working for the coming season.
This can allow you to fully relax when the sun comes out in your backyard or outdoor space.
8. Create A Shady Spot
It is always important to maintain any shaded areas when you are taking a look at your outdoor spaces for entertaining guests.
The sun should be enjoyed in small doses during the summer months to avoid heat stroke and severe burning.
Because of this, it can be incredibly useful to create a shaded spot in your backyard. Consider planting trees or setting up a large patio umbrella, or canopy/gazebo.
This can also protect you during small showers or when the weather is a little patchy.
Some shading mechanisms can also be installed over your pool area.
This is a great way of enjoying a refreshing swim without suffering from sunburn during summer.
In my outdoor space, I ensure that we have lots of seating and lounges in the under-cover areas of my patio.
Here's a reel of me setting up my new outdoor chaise lounge chairs:
 

View this post on Instagram

 
==> Follow me in Instagram @EditorsFaves
Chaise lounge chairs really classy up an outdoor space. You definitely need a pair.
My ones are sold out but I found these identical ones.
Tips For Getting Your Outdoor Space Ready For Summer – Conclusion
Taking the time now to get your outdoor space ready for summer is highly recommended.
Doing so will allow you to rest easy and enjoy the warmer weather in comfort.
Being able to relax and enjoy your outdoor area to its fullest is an excellent way to see everything that your home has to offer.
==> Tag me on Instagram @chelseaclarke.co so I can see how your outdoor space turns out!
What To Read Next: 
Pin This: