How To Create a Scandinavian Interior Decor Style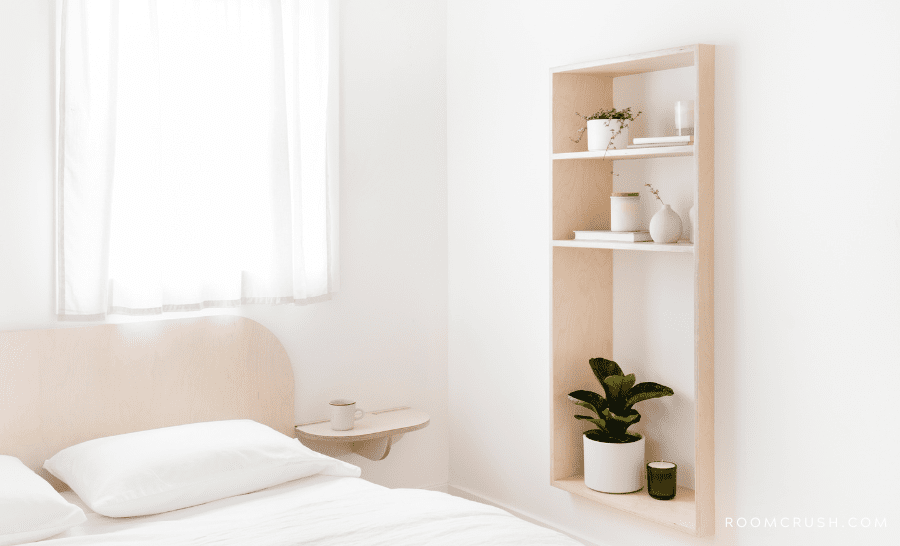 How To Create a Scandinavian Interior Decor Style In Your Home. Scandinavian interior décor (aka "Scandi style") is easy to identify as it's all about simplicity and functionality.
Everything has a purpose, and it's delivered with calm, modern shapes.
Yes, Ikea comes to mind for most when you think of the Scandinavian design style.
Here's how to identify the style, and create zen-like spaces in your home following the Scandinavian interior decor style principles.
---
7 Easy Home Updates eBook: Free!
Today, get a free copy of our ebook that shows you 7 simple updates you can make in your home this weekend that will make your home look expensive and increase its value. Tell us where to send your free copy:  
This site uses ads and affiliate content as an Amazon associate earning on qualifying purchases. Disclosure.
---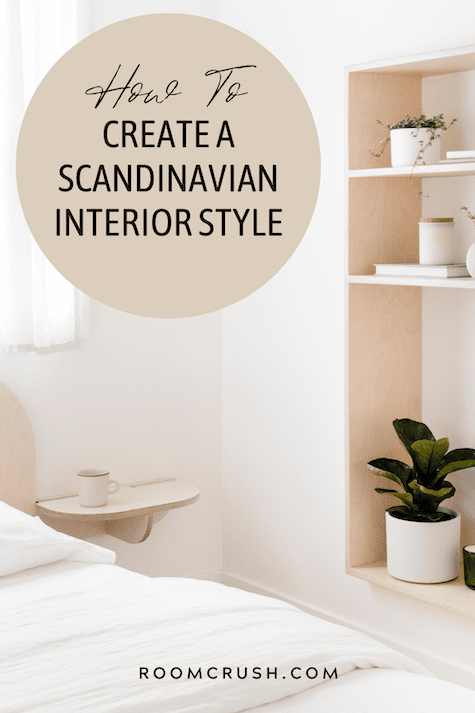 How To Create a Scandinavian Interior Decor Style
Neutral Color Scheme
It's impressive how the Scandinavian interior designs are so striking yet very uncomplicated.
The color scheme includes both whites and blacks for contrast. Whites are used on the walls to allow furniture and art to take center stage.
Traditionally, hardwood flooring is left in its natural color or stained in a light color.
Wall-to-wall carpeting in Scandinavia is rarely (if ever) used.
Black elements are usually introduced using raw materials such as metals throughout decorative accents.
Earthy hues are added in for warmth and some personality.
Lastly, for those who need a little color blush pinks and muted colors when added correctly can add that little extra touch.
Adding Bolder Colors
While neutral palettes remain at its core, some Scandi lovers are introducing deeper earthy hues such as terracotta.
If a burst of color is used in Scandi interiors, it's usually in the form of art.  For example, a series of graphic prints or an artistic piece of furniture.
Lighting
Since Scandinavia is near the Arctic circle, the winters are known for being long and dark. This explains why lighting plays an essential part in their designs.
Creating a bright and airy interior is a top priority.
Lighting fixtures provide the perfect opportunity to add that classic black contrast that is needed.
Industrial style fixtures make an ideal choice due to their simple, clean lines which play right into the Scandi style.
Minimal Furniture
The Scandinavian interior designs a functional home environment and embraces a clutter-free home. It also promotes an improved quality of life.
When making purchases, quality should be considered as most of their designers feel things should be made to last rather than replaced.
Faux-sheepskin, mohair or knitted wools are great ways to introduce some texture into your Scandi style.
Check out these Scandinavian decor items at Target!
You May Also Like: How To Choose Lighting For Your Dining Room
Is there a difference between Scandinavian and Minimalist designs?
Both minimalism and Scandi styles promote a clutter-free home.
The main differences between the two are the materials used.
The Scandinavian interior design has its focuses on organic materials such as leather and cotton textiles and smooth wood. The wood is never imperfect or rustic- that's the organic modern design style!)
Whereas minimalist designs often embrace materials such as stainless steel, chrome, and lacquered plastics.
The color palette and textures used in Minimalist designs are colder.
Adding in Nature
In the northern parts of Scandivana, it is a very short growing season.
The season is about two months long, which explains why plants play a significant role in their interior designs.
Adding greenery indoors helps bring nature inside and life into living spaces. 
Having dead vegetation for months can be pretty depressing.
As a result, having indoor plants while living in a cold climate is very important.
Read: The Best Indoor Plants
How To Create a Scandinavian Interior Decor Style –  Conclusion
The Scandinavian interior decor is easy to fall in love with and has stood the test of time.
Further, it's aesthetically pleasing due to its clean and tchotchkes freeways.
Its style favors airy and bright spaces, which promotes a healthy mindset.
What's your favorite décor style?