Do you want to create a cozy reading area in your home that is both stylish and practical?
People chose different spots to do their reading. Most people will say that they love to read in their bed, on a couch near a window.
Maybe curled up in a wicker chair next to the fireplace or pool.
This post will give you lots of inspiration to create a stylish reading area in your home!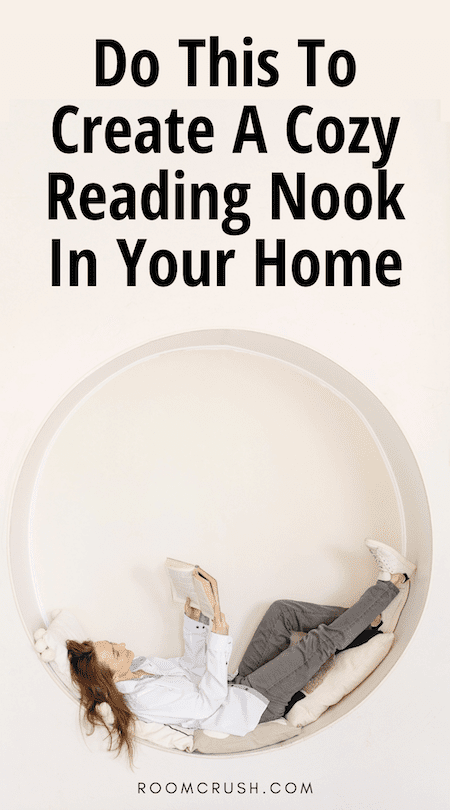 How To Create A Reading Area In Your Home
In today's article, we will explore important factors to put into consideration while creating a reading nook that will draw the eye, while still remaining functional.
We will also discover various spots within our homes that are ideal for setting up such a space.
My Reading Area
I recently created a small reading area / chill space in a corner of our master bedroom. 
Take a look at how it turned out, on my Instagram: 
 

 

View this post on Instagram

 
Whether you choose a designated spot in your home or an entire room for your reading, a reading nook must be one thing: calm!
Regardless of whether it is indoors or outdoors, we can all agree that you need the right zen, hygge, and comfort to give you the concentration you need to get carried away in your book or magazine.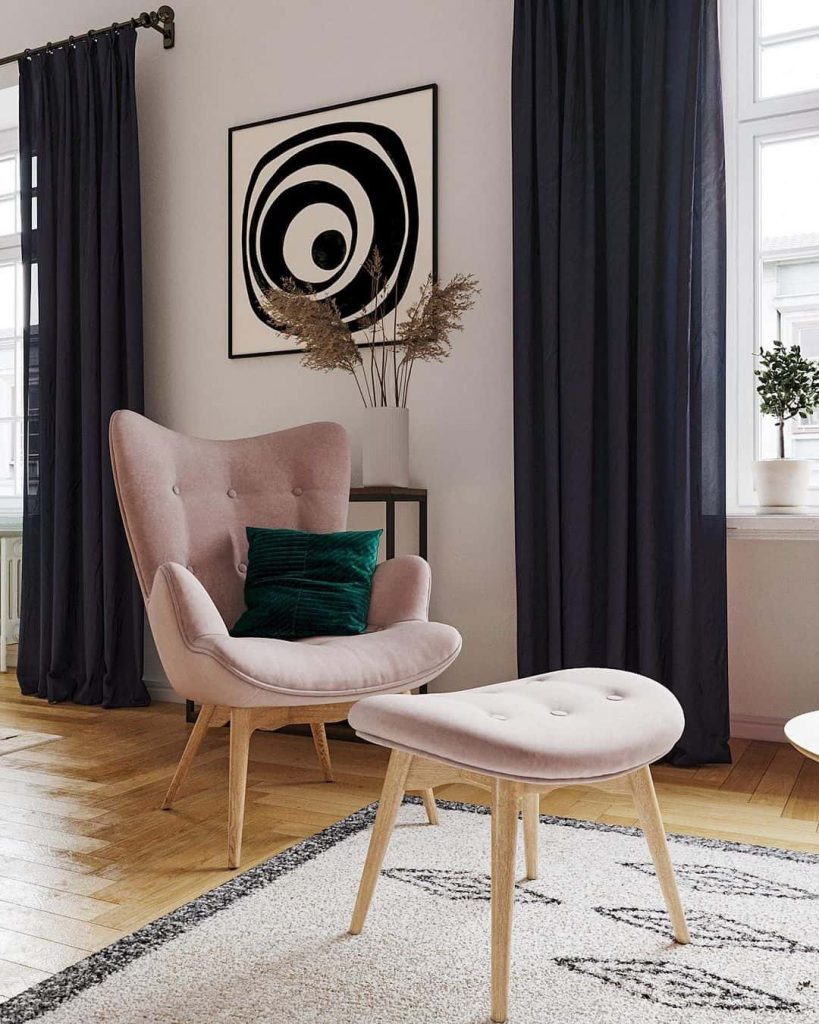 Pampas Grass Tall - Faux Pampas Grass Large bundle of 3 Pampas Grass Decor Cream Color (45") Extra Fluffy Artificial Pampas Grass Pompous Grass fake artificial flowers wedding decor boho home decor
【 Fluffy and Natural-looking 】Our lovely champagne colored large pampas grass is 45" tall with a 29" plume and 18 branches per stem making it lush and dense. Our pampas grass is thoughtfully designed with detachable stems suitable for tall large vase and short vases for decor/minimalist decor.
【Non-Shedding Low Maintenance】Unlike dried natural pampas grass plants, our artificial pampas grass does not shed. You can try out worry-free floral decor with our pampass grass for your room decorations, home decorations for living room and boho bedroom decor. A beautiful home is that easy!
【Versatile】Create chic minimalist decor with our fluffy pampas grass in your boho vase or spruce up your influencer background by adding white flowers, lavender flowers or any faux flowers. Make our pampas grass small by detaching the stem for a small pampas grass look!
【 Private or Party 】Our fake pampas grass makes a wonderful gift and decor for any occasion ranging from Birthdays, Anniversaries, Baby Showers to Proposals. Pampas grass wreath is also an elegant boho and fairytale-like wedding decor!
【 Beautiful Decorations 】Fancy fake plant decor? Our full length pampas grass fits tall vases for floor for a pastel room decor, also perfect for those into pink kitchen accessories! Pampas grass decor makes great room accessories, room decore and vase fillers for home decor!
Spots That Are Perfect to Create a Cozy Reading Area
Dedicating spaces in our homes to peaceful reading activities can for sure inspire more reading.
Good thing, you can turn that awkward or underutilized area of your home into a classy and welcoming reading nook with just a few pieces of furniture and some soft accessories.
Try these ideal locations:
1. Near a Window
I would like to describe this as the perfect spot for reading. This is because window space is usually neglected yet there is so much goodness that it offers.
Imagine all the bright light shining through, a view of the outside and not to mention all the fresh air allowable.
Create a dreamy reading spot by introducing a bench to sit on below the window and adorn it with pillows.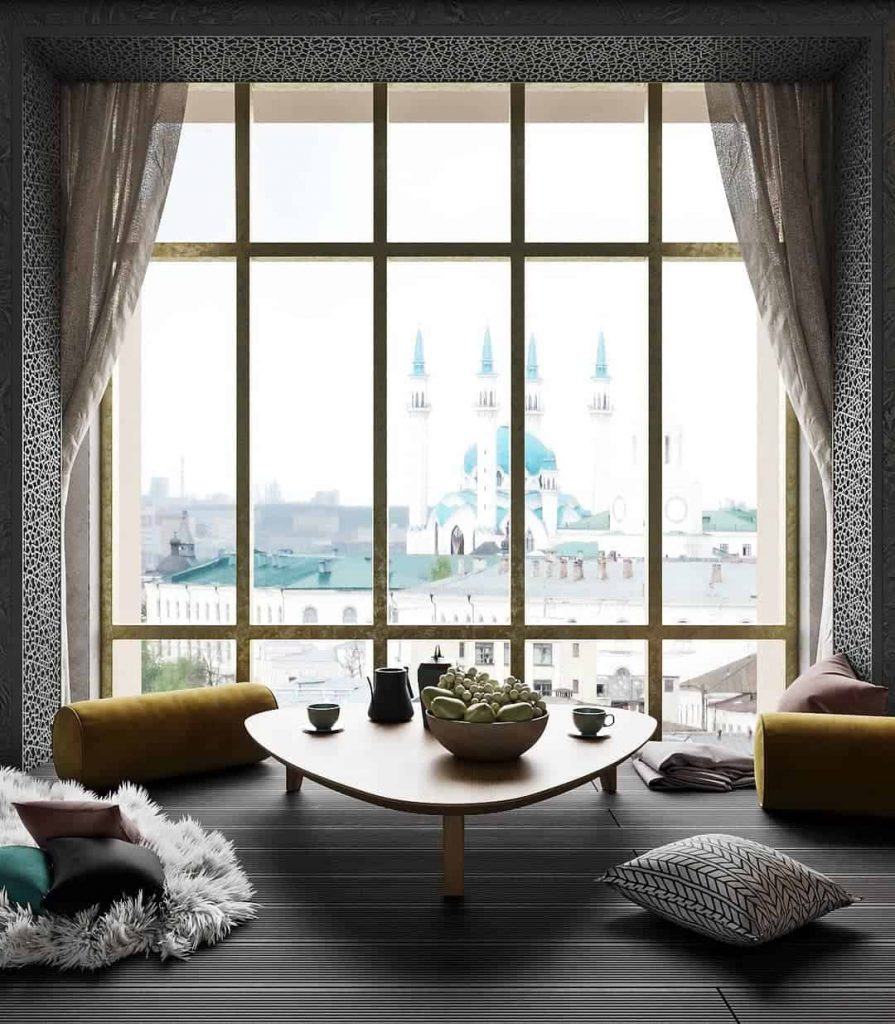 You can also lay down a bean bag and a few pillows for a casual and comfortable reading area. Finish styling your reading spot with comfortable textured blankets.
2. Next to a Fireplace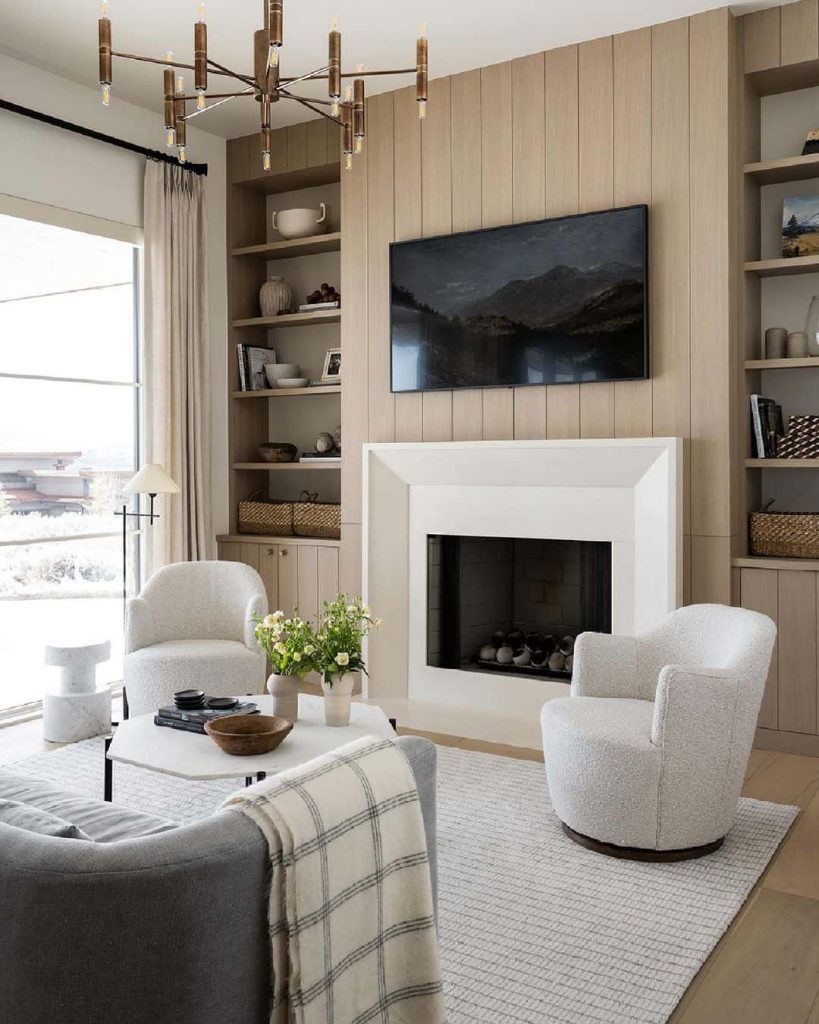 In the living room, you can style a reading nook next to the fireplace, if you have one.
You can fit shelves to store and display your books and other reading material. The fireplace will keep you warm while it's sound would form the perfect background accent.
Writing this just made me nostalgic of when I was young and little me and my cousins would gather around a fire and listen to grandma narrate fables and ogre stories.
Black Sputnik Chandelier 6 Lights,Modern Industrial Ceiling Light,Mid Century Vintage Contemporary Pendant Dining Room Lighting Fixtures Hanging
💡【Dimensions】Canopy Width: 4.72inch. Fixture Width: 23 inch (Note:Three Arms are same length:23inch), The metal chandelier light fixture comes with 4 rods( 9.8"), allowing you to adjust the hanging height to your preferences and design. It suitable for flat and sloped ceiling.
💡【Adjustable Arms】 6-Lights Pendant Customize your light needs and desired anytime. Turning the clamps to adjust the arms.Three arms are same length:30.7 inches.
💡【Compatible Bulbs & Dimmable】You can install bulbs below 60W, compatible with LED/halogen/incandescent/CFL/Edison, you can choose white or warm bulbs with different styles according to your needs.Fully dimmable when used with dimmable bulbs and a compatible dimmer switch. (Bulbs/Switch NOT Included)
💡【Applicable Site】You can use this ceiling light as a kitchen island pendant light, dining room light fixture, living room ceiling lamp, hallway lighting, etc.It is suitable for mid century modern, contemporary, industrial, farmhouse, vintage style.
💯【Professional Guarantee Service】TYNEWRGY provides a 30-day money-back guarantee and a 24-month warranty. If you have any questions or suggestions, please feel free to contact us, we are committed to providing you with satisfactory services and quality products!
3. An Unused Corner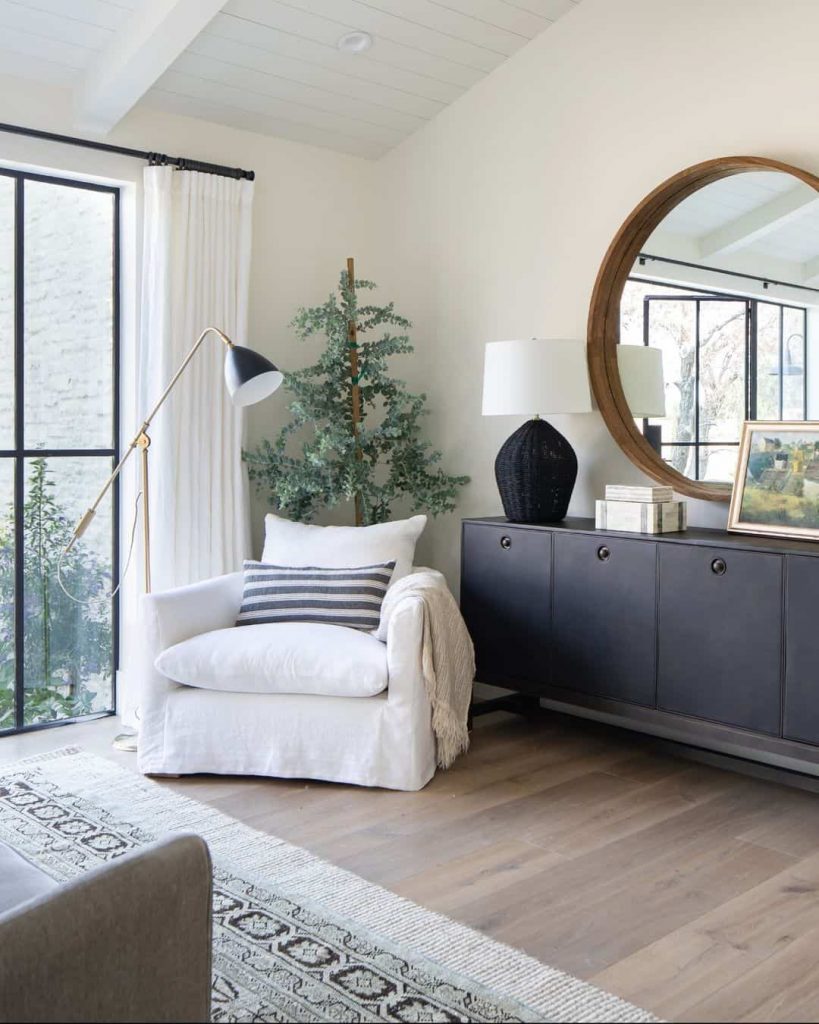 Just like spaces under a window, corners are also under-decorated and sometimes underutilized, especially when you have the luxury of space.
An empty corner can have your room look like you have little furniture and that your space is incomplete.
Kill that negative vibe by transforming idle corner space into a reading corner for a more cohesive look.
Set up a chair and decorate it with some pillows and a throw blanket.
Have a nice soft rug. Add a floating or hanging shelf to hold some of your book and other décor items.
PAGISOFE Fluffy Soft Area Rug, 5x8, Shaggy Fuzzy Rugs for Living Room Bedroom, Shag Carpet for Kids Girls Baby's Room, Furry Rugs for Nursery Decor, Floor Rugs for Dorm Room, Light Grey
✨Super Soft Feeling: This rug is built with a soft velvet surface and a memory-foam, leave this rug feeling soft and luxurious, make your children and baby more comfy and warm when they play on the floor.
✨Perfect For Any Room: This plush area rug create an intimate atmosphere with a fluffy shag rug that is versatile enough for the living room, girls boys bedroom, nursery, dorm, playroom, apartment, home office or study, Indulge and invest in a rug made with supreme durability and luxurious comfort.
✨Great Color & Complement Your Decor: Beautiful colors to choose from, they are cute and bright, brighten up your kids room and nursery, make the space seem pop and welcoming, do not wash with bleach, color will stay nice and vibrant. Additionally, the rug comes in a number of sizes and colors to match the decor and layout of your room.
✨Good Gift: This is a soft and fluffy area rug, the color is bright and the size is decent, it's a good gift for grandson, granddaughter, little girl boy, baby girl boy, toddler, teenage teen girls, they will love it.
✨Cleaning Instructions: Don't wash it by machine, Please try to hand wash or wipe clean the dirty parts with cold water and gentle detergent then air dry, this is the most convenient way with minimal efforts.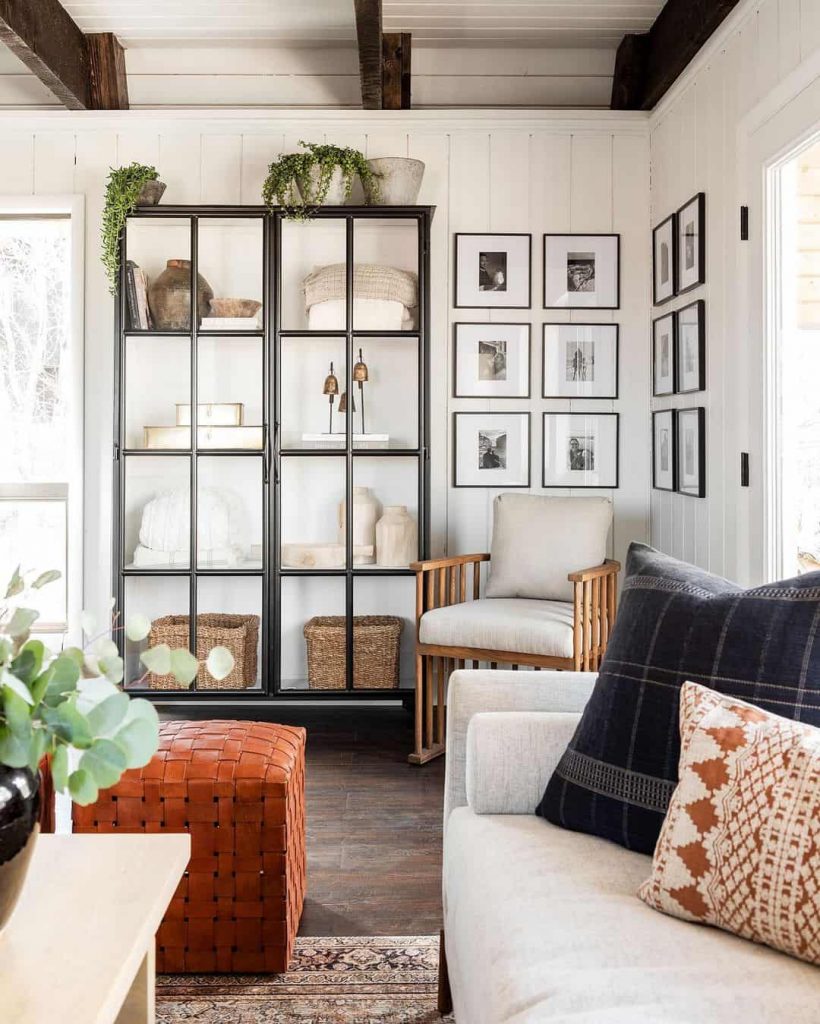 You can even use photo or art frames to add some interest to the walls not forgetting a plant to complete the look.
You May Also Like: 15 Ways To Decorate Your Walls- No Painting Needed!
4. Awkward Spaces
There are many spots in the house that can form dead spaces: spaces where nothing seems to fit or look good in. This could be behind a door, a bay window area, in a tight nook, under a staircase or the end of a hallway.
You can design a reading nook to take up that awkward space as long as you do not hinder the efficiency of the room.
Sale
Natural Jute Area Rug Handwoven - 6 ft Round - Braided Rustic Reversible Farmhouse Rug Eco-Friendly
This area rug is an elegant addition to any decoration, this 100% jute rug with manual mechanism is completely reversible and extremely durable. 100% biodegradable
Decorative artwork for decorating your room, this beautiful round rug for interiors ( measures 6 ft / 72 inch Round ) thickness 0.5 inch. The ideal circular shape for rooms of various sizes.
Durable: Use our amazing rug as floor sitting for your living room. This Rug is Reversible with durable for twice the wear. This rug works well in low- to medium-traffic areas of your home, such as the living room, dining room, bedroom, home and office. Option to put it under a coffee table for a clean and sleek aesthetic.Perfect for multiple uses such as area rug, meditation rug, kitchen rug, floor rug, picnic shot.
Special note: Being a Hand-braided product, the use of Rug Pad or Anti-Slip Rug Spray is recommended.
Care Instructions ; "Vacuum regularly to prevent dust crumbs from setting to the roots of the fibers, Professional rug cleaning , Do not dry clean, Spot clean only.
5. A Home Office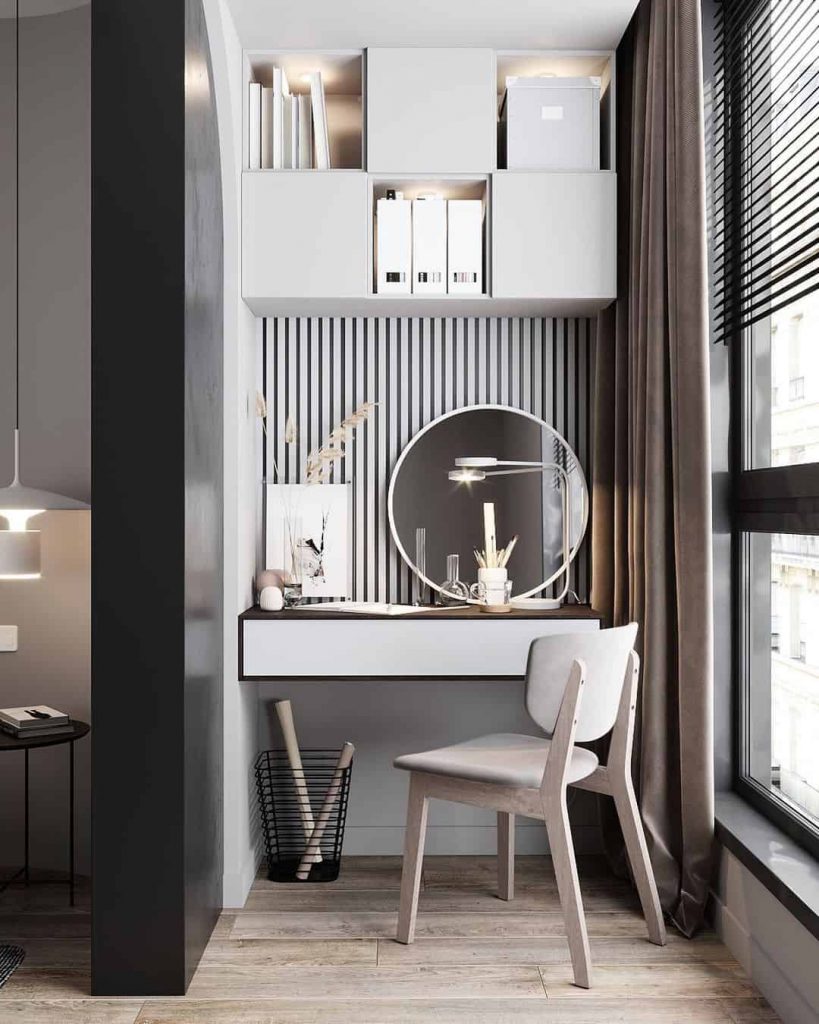 Your home office or home library can be your reading space. It is advantageous because then you already have everything you need in there.
The fact that it a designated room will ensure minimal distraction and enough space to decorate it just how you like it.
When designing a home office, you need to consider how much desktop space you require.
As well as what equipment to have, what storage you need, and how peaceful the spot is.
Together, this will ensure your home office is functional and insulated from noise and disruption within the home.
DIMAR GARDEN Computer Desk with Metal Storage Shelves for Home Office Laptop Desk Gaming Table Industrial Study Writing Table Workstation
1.Sturdy material and structure: The combination of metal bracket and wooden table top is both beautiful and generous, and can ensure the stability of the table structure. The wooden table top can ensure a certain degree of wear resistance while being easy to clean.
2.Practical design: The large double-layer storage compartment can be used to store the mouse, keyboard or other things you want to store, which not only ensures the practicality, but also maintains the tidiness of the desktop.
3.Easy to assemble: installation instructions and tools are included with the product, so that you can easily install it even for the first time.
4.Environment matching: The minimalist modern design perfectly matches the various spaces in the home, such as study rooms and bedrooms, suitable for various styles.
5.Customer Service Guarantee: If you have any questions after receiving items, please contact us anytime, our experienced customer service team is ready to solve your problems.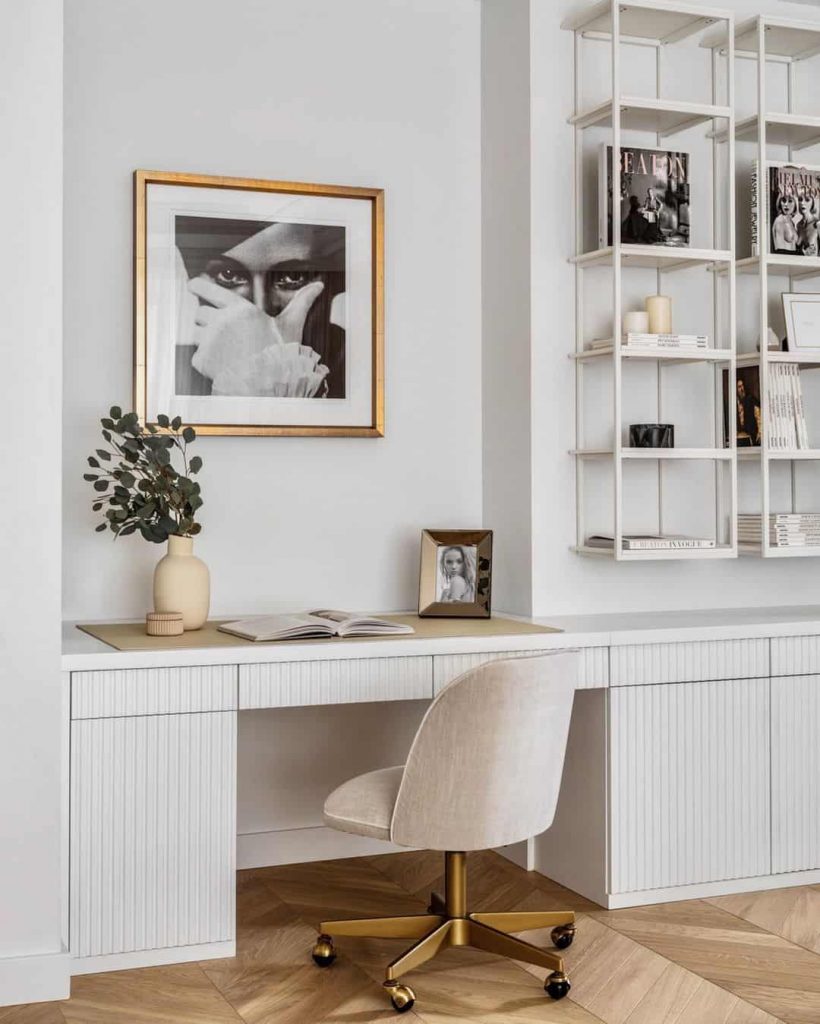 Choose a quality desk that is big enough to accommodate your laptop or computer, while giving you space to take notes or sort files.
Add a comfortable office chair and finish with home office storage, such as shelving and other small home office storage accessories that are functional and stylish and will encourage you to keep everything where it should be. This will ensure a clutter-free home office.
You May Also Like: 9 Ways to Decorate your Home Office
6. Outdoors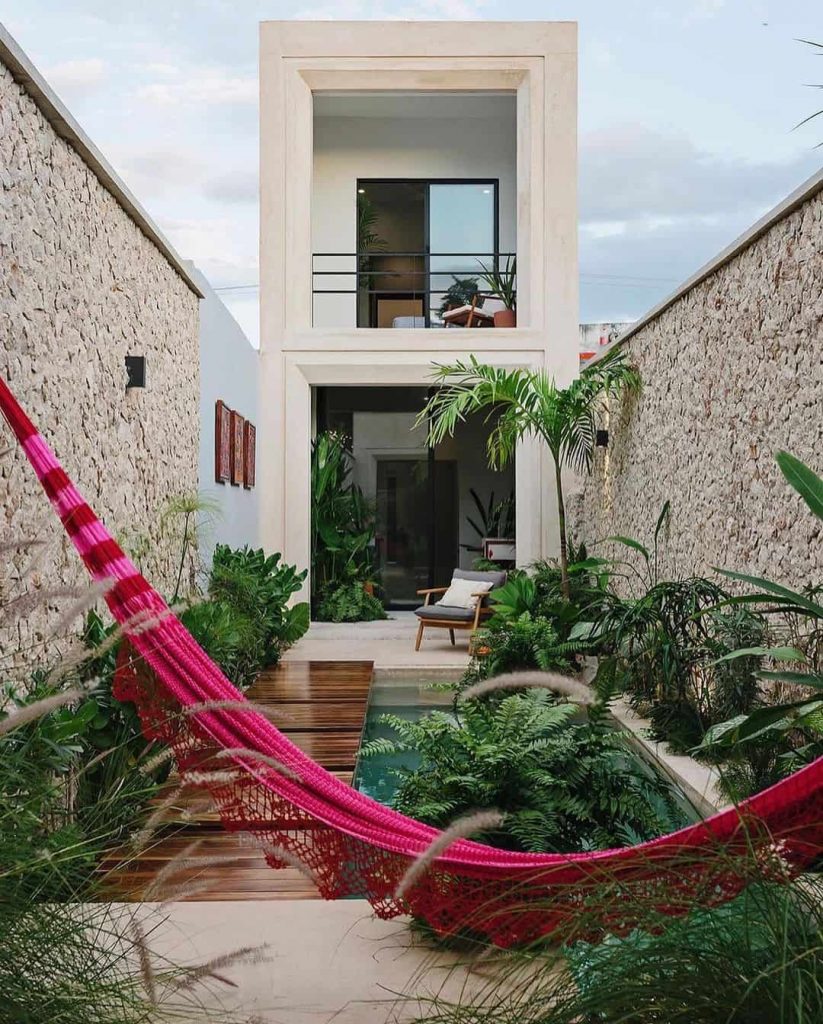 Outdoors are also potential places to locate book spots.
You could really enjoy reading in the garden or balcony as you could in your bedroom.
Related: How to transform your outdoor space into a luxury retreat
C&AHOME Shoe Bench Bamboo, 3-Tier Shoe Organizer with Cushion, Shoe Rack Bench for Entryway, Max Load 270 LBS, Removable Seat Cushion Bench, Ideal for Entryway, Hallway, Living Room, Bedroom, Natural
COMFORTABLE LIFE: The shoe rack and shoe bench, two in one is a perfect match. Put in foyer, convenient your daily use also gives your guest a kind of welcoming atmosphere, avoid to let your guest still keep balance when changing shoes
HIGH QUALITY: This shoe bench is made of 100% bamboo wood, natural and harmless, especially, the shoe rack bench itself surface is smooth, the handles with round corner design,no harm to your belongings or children
LARGE STORAGE SPACE: The max load capacity of the shoe bench is 270 lbs, at least 6 pairs of shoes can be put in each layer of shoe rack. With an extra tall storage area in this rack, your boots get their own perch, and the storage drawer with extra storage space to put some small items(insoles, socks, shoes brush, shoe polish, etc.)
EASY ASSEMBLY: Very easy to assemble, simply tighten the screws according to the instructions, assembly mission accomplished
BE YOUR BACKER: Customer service 24/7 standing by, do 100% satisfaction for you. Please purchase without any worry
Decor Tip:  When creating a cozy reading area, it is indeed very important to factor in the location.
An ideal spot should offer some privacy and you should also consider the amount of noise your space might receive. It might be quite hard to get some reading done in an area with the kids running around!
That's why we recommend creating more than one reading area for use during different times of the day.
For instance, your fireplace or foot-of-the-bed area would be a perfect spot for night reading while you can move to your home office during the day, when the kids are around.
Conrad Medium Beige Fabric Mid Century Modern Club Chair
Includes: One (1) Club Chair
Dimensions: 28.25 inches deep x 25.25 inches wide x 31.25 inches high Seat Width: 20.75 inches Seat Depth: 17.25 inches Seat Height: 17.25 inches Arm Height: 25.74 inches
Assembly Required
This wood frame club chair combines a classic French-style with a bold look that will compliment any decor. Well-padded on the back and seat with the perfect seat angel to have you relaxing in no time!
Factors to Consider When Styling a Reading Nook
Now that we have ideas on where to create a cozy reading area, here are vital issues to look into for functionality:
Comfort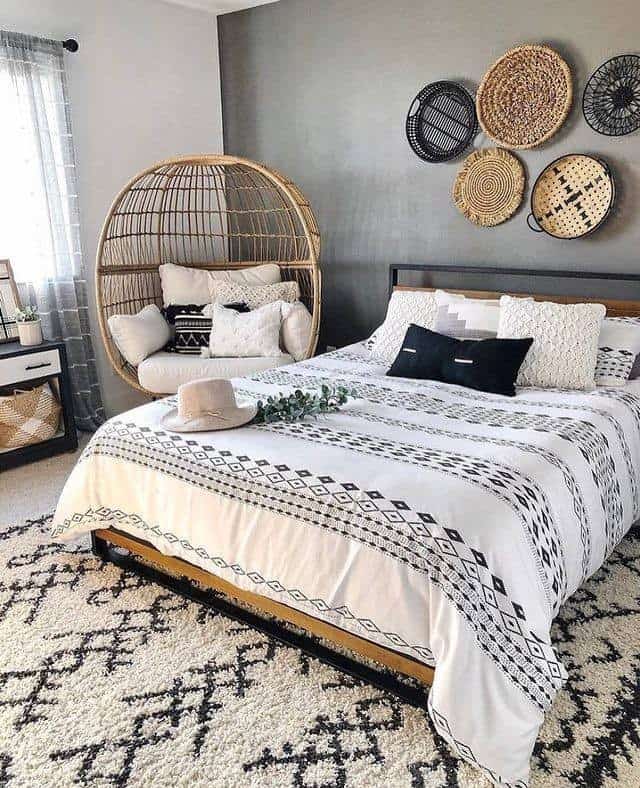 Comfort is key for any reading nook, more so where it doubles up as a zen spot. It should make you feel at ease and free from any form of constraint.
That will ensure you grasp or soak up the words of your reading.
Physically, you need to be in a rested position so that you do not strain any part of the body, especially your back.
For this, you need a comfortable seat that gives both your back and butt sufficient support even for very long periods because sometimes you can get so engrossed in a book that you forget to keep track of time.
Sale
Christopher Knight Home 312592 Isaiah Indoor/Outdoor Wicker Tear Drop Hanging Chair (Stand Not Included), Multi-Brown and Tan
PROFESSIONAL INSTALLATION REQUIRED: Professional installation is required for this swing chair. This is not intended for use by children 12 years of age or younger. Please note that this product does not include a hanging stand or mounting hardware.
TEARDROP BASKET CHAIR: Featuring a graceful teardrop shape, this chair encapsulates you in its cozy structure, giving you maximum comfort to lounge about. Finished with an intricate weave design, this chair gives your space an eye-catching modern look. This basket should be installed no more than 20-inches above the ground with a minimum of 4.5-feet away from the walls. This should also maintain a minimum clearance of 30-inches from any obstacles.
POLYETHYLENE RATTAN: Featuring a long-lasting woven finish, this style is not only incredibly durable, but also provides a versatile appearance. The handcrafted details of this material allow this piece to blend seamlessly with your outdoor decor.
WATER-RESISTANT CUSHIONS: Our plush, tufted cushions are covered with a non-porous material that makes cleaning any spill a breeze. Please note that these cushions are water-resistant and not waterproof. Please do not submerge in water.
DIMENSIONS: Choose an accessory that is the perfect size for you and your furniture. This basket chair is 38.00" W x 23.50" D x 48.00" H. You will love how much your space can transform with the simple addition of this charming chair.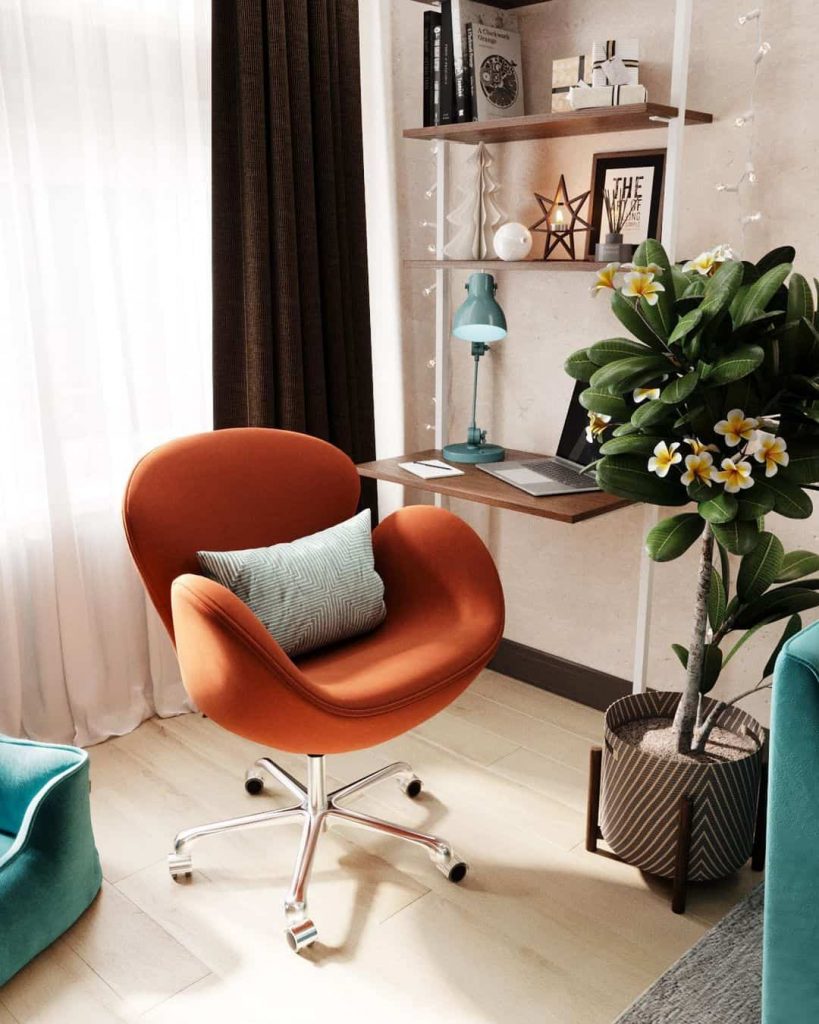 Your seat should also allow you to shift positions because staying in one position for too long can make you tired. You should also have some space where you can move and stretch.
Pillows are good for providing extra back support as well as adding coziness.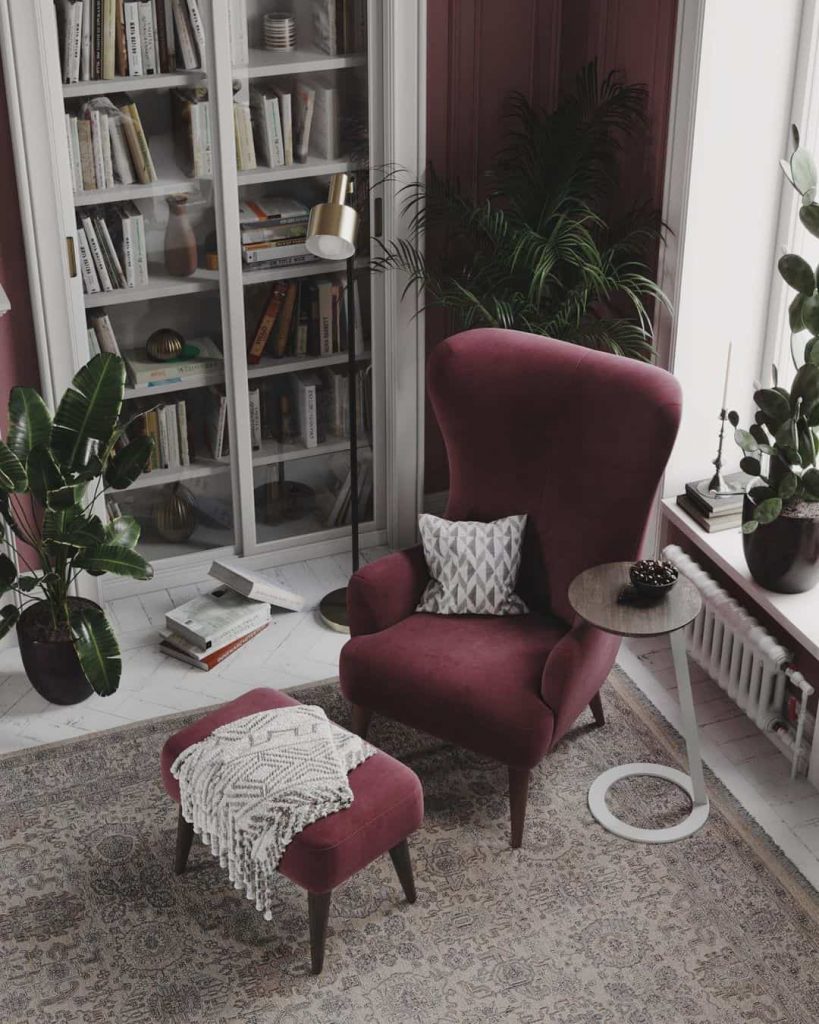 Not forgetting a footrest to lift up your feet especially if your reading nook is a designated corner.
A throw blanket is also good for keeping warm during those chilly days or on nights when you pick up a book because you can't fall asleep.
A rug under your feet is also good for keeping away cold from the floor.
You May Also Like: How To Choose A Good Area Rug & Ways To Use It Around Your Home
Lighting
As an interior stylist, I will always insist on good lighting especially natural lighting. Lighting has the ability to influence how a space is perceived and even an individual performs in that space.
For reading, poor lighting will cause strain to the eye and that could affect vision in the long run.
As you choose your ideal spot, ensure there is sufficient lighting. Where natural lighting cannot reach, compensate with lamps that can also contribute to the aesthetics.
For reading, we recommend desk lamps that provide adjustable task lighting that can be aimed in a specific direction. Plug-in table and floor lamps are also commonly used to provide task lighting for reading.
Wall-mounted lamps, often located in the bedroom, near the bedside, are commonly used as task lighting for reading in the evening.
Storage
Some form of storage is necessary especially if this is solely a reading spot, depending on the amount of reading material you intend to keep there of course.
You may need anything from one floating shelf to entire floor-to-ceiling shelving (which is every reader's dream) in which arranging your books according to color will boost comeliness.
Ambiance
The mood you create around your reading space can be manipulated by the use of color. If you are going for a cheerful and relaxing feel, bright colours are the go-to.
You will do good with navies, black, and dark green if you prefer a serious and moody look.
Situate your reading nook away from distractions of noise and movement so that you have the full concentration to read.
Decor Tip: Inject life into your cozy reading area by adding plants and flowers. A rubber tree, succulents, or hanging plants —quite literally—breathe life into the room.
You May Also Like: 20+ Houseplant Decor Ideas To Inject Life Into Your Home
You can create a cozy reading area in any room of the house as long as it has the above characteristics and you have the space for it.
Over to you!