The Best Types Of Wood For Furniture And Flooring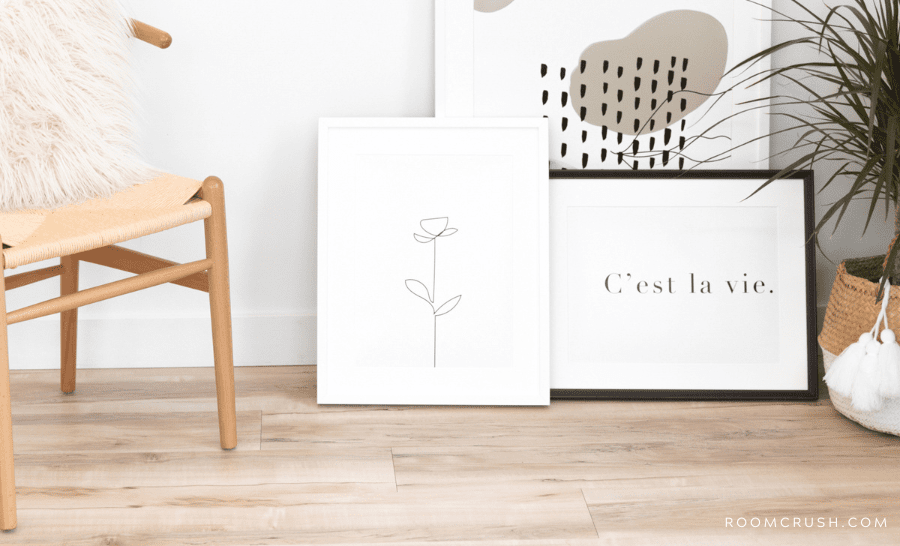 Curious to know what the best types of wood for furniture and flooring are? Using wood to create furniture for your own home can be an incredibly good idea because it not only looks incredible but can be incredibly sturdy, a property you definitely want from your home furniture.
However, if you want furniture made of wood, you are going to want to make sure that you get the right kind of wood.
Some woods are known for having immense strength, while others are known for being a little softer. Some woods also have incredibly unique looks, and this can be a consideration for many.
Let's take a look at the differences now.
---
7 Easy Home Updates eBook: Free!
Today, get a free copy of our ebook that shows you 7 simple updates you can make in your home this weekend that will make your home look expensive and increase its value. Tell us where to send your free copy:  
This site uses ads and affiliate content as an Amazon associate earning on qualifying purchases. Disclosure.
---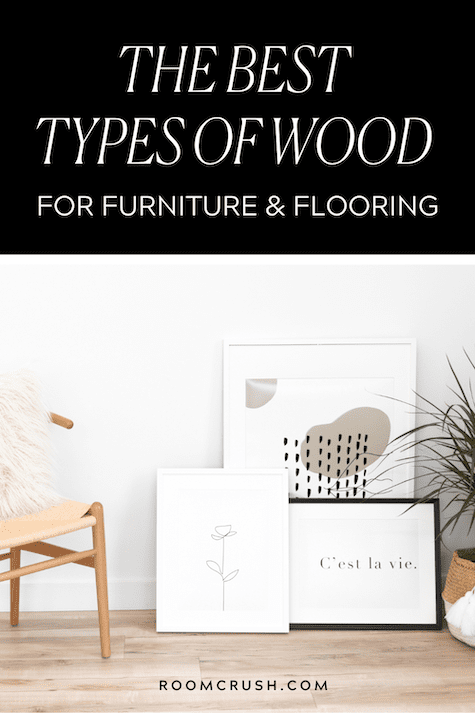 The Best Types Of Wood For Furniture And Flooring
Let's see some of the best woods that not only look incredibly good but are also sturdy and strong.
 

View this post on Instagram

 
Click this image above to shop!
Read on below to learn all about the best types of wood for furniture and flooring.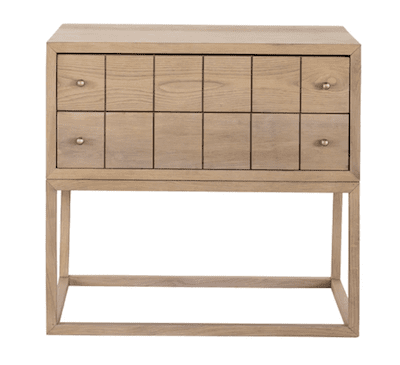 White Oak
White oak is perfect if you're looking for a type of wood for furniture or flooring that may end up getting wet. White oak is known for its water-resistant properties, thanks to its small pores which keep water out.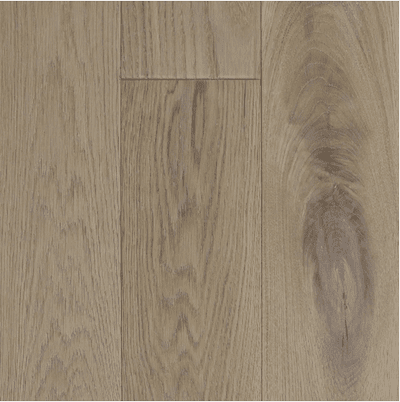 The name of white oak is slightly deceptive, as it does not actually have a perfectly white color, and actually looks closer to red in its tone.
It is a slightly more subtle color when compared to some other woods on this list, so it is also great for low-key furniture that will blend in.
This white oak flooring is absolutely stunning, and it's priced affordably.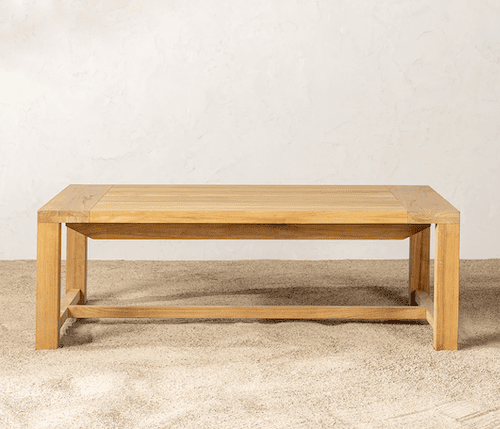 Teak
Teak is one of the most celebrated woods across the world thanks to its durability and its resistance to the elements.
Moisture and rot can prove to be very problematic for many types of wood, and thus if you are worried that such issues will affect your own furniture or flooring, then you will definitely want to consider utilizing teak in your own home.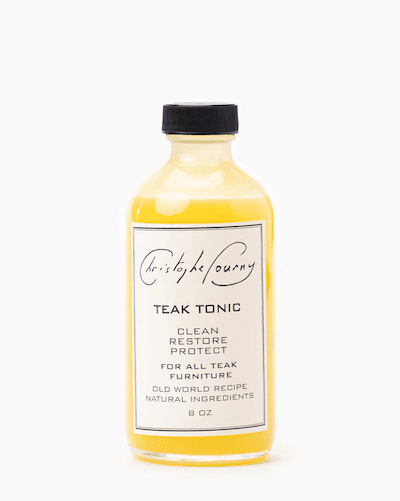 No matter what, ensure you use a good teak tonic like this.
Teak is incredibly dense, which means that it is resistant to moisture and rot and won't be damaged by small insects.
This also means that teak is quite heavy, so you will want to ensure that you use it on furniture that you will not be moving about regularly.
(As I discovered when I purchased this outdoor teak table!)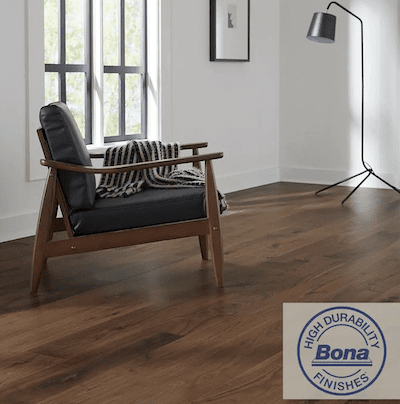 Walnut
Walnut wood is very commonly used in flooring, thanks to its combination of simplistic beauty and incredible sturdiness.
Walnut is a bright shade of white, with the grains having a slight red tone to them, giving the wood an interesting flourish throughout.
Walnut wood is also incredibly hardy, so it is perfect for use when installing new flooring into your home.
Despite this, walnut is also quite soft to the touch, which means it is comfortable on your feet while walking around.
==> Check out the top-rated engineered walnut flooring
Maple
Maple is one of the strongest woods available on the market, and thus you very commonly see it being used in furniture and flooring across the world.
One of the things that also makes maple worth mentioning is that it also looks great. Maple has a light creamy color that makes it look incredibly subtle in any room and means that it pairs well with light-colored paints of a white or gray color.
Maple wood can also be oiled to give it a very warm look that will fill any room with a bit of vibrancy and life.
Maple will also take well to paints and is actually quite flexible despite its sturdiness, so it can be used to make just about anything.
Maple also grows quite commonly, so it does not cost the earth to grow and harvest it for furniture and flooring.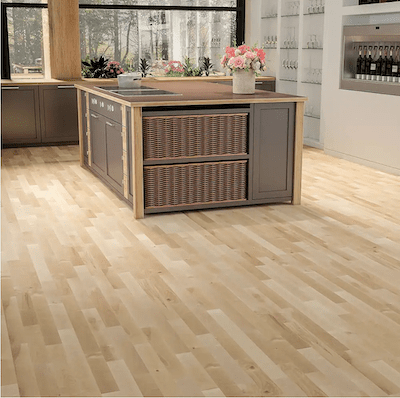 Birch
Birch is simply incredible if you want a type of wood that looks slightly more intense.
The color of birch wood is a dark brown that has a slight warmth to it so that it can be used in furniture to add an extra element to any room.
The growth rings in birch wood are slightly less noticeable than they are on other types of wood, so birch wood can easily be used if you want a subtle look from furniture or flooring in your home.
Birch will also easily absorb stains, so if you want to intensify its golden-brown color with oils, you can very easily do so.
This comes despite the fact that birch wood actually has a very smooth texture with few gaps. This makes it great for furniture like cabinets.
==> Check out this top-rated hardwood birch flooring
Red Oak
The slightly red hue of red oak is very subtle, but very noticeable when compared to other woods.
Once again, if you want your furniture or your flooring to appear warmer, then red oak is the best to go for.
The grains in red oak have a straight pattern that looks totally unique when compared to other woods and gives it a very natural and soft look.
Red oak is grown in North America and Southeastern Canada, which makes it quite easy to get a hold of.
The Best Types Of Wood For Furniture, And Flooring – Conclusion
This is only a small number of some of the amazing woods that can be used for both furniture and flooring, but these are definitely amongst the best.
Each of these woods has a unique set of properties, with some being slightly harder, and some being slightly softer.
This range of woods also offers you the most variety in terms of color, as some features much sharper shades of red and brown, so you can easily choose which one you want to suit the aesthetic of a room.
Frequently Asked Questions About Types Of Wood 
What Type Of Wood Is Best For Furniture?
The best type of furniture for wood is hardwood, as it offers the durability that you will need from your furniture.
What Wood Lasts The Longest For Furniture?
One of the best things about wood is that it can last a very long time, no matter which type you go for.
However, easily one of the best woods for long-term durability is cedar wood. Cedarwood can last well over 20 years and still look fresh.
Which Wood Is Most Water Resistant?
The most water-resistant type of wood in the world is teak wood, which makes it perfect for building furniture that may commonly come into contact with water.
Read this next: Would you buy these trending armchairs for your home?
Pin this: