How To Choose The Right Furniture For Your Home
Looking to furnish your home or apartment with some new furniture? Then you're in the right place.
Furniture injects life into our spaces, allowing you to add beauty, personality, and functionality to your space.
When done right, furniture makes your space look put together.
---
7 Easy Home Updates eBook: Free!
Today, get a free copy of our ebook that shows you 7 simple updates you can make in your home this weekend that will make your home look expensive and increase its value. Tell us where to send your free copy:  
This site uses ads and affiliate content as an Amazon associate earning on qualifying purchases. Disclosure.
---
When choosing the right furniture, it is important to keep in mind these few tips that will ensure you get it right.
8 Tips For Choosing The Right Furniture For Your Home
There are many reasons for buying furniture, but the most important is we need furniture to live comfortably; for sitting on, sleeping on, for storage, and even to express our sense of style.
Again, many life changes will call for furnishing your house differently.
For instance, when you remodel your home, get married, have guests around, have a new baby, as your kids grow, when your children move out of home, when you work from home, as your income increases when your personal style changes or even when destructions happen to your property.
Clearly, furniture is important, and if you would like it to last for several years, then you must select the right furniture for your home.
1. What Is Your Decorating Style?
The days of buying furniture just because you need a sofa or bed are long gone.
At a time when working from home has been embraced let alone bonding with family at home, you must make sure your furniture is personalized and welcoming.
That means you must know the theme you want your house to feature and build it around your furniture. For instance, modern design style features clean lines with smooth, sleek surfaces. In particular metal, chrome, and glass are favorite choices.
Get this swivel chair here!
Consider the Color Scheme
Most minimalist interiors have a neutral color scheme, and in some cases, primary colors can be used as accent colors.
Knowing your preferred design style helps you buy furniture with ease, knowing what your end goal is.
Take this simple design quiz to know what your design style is.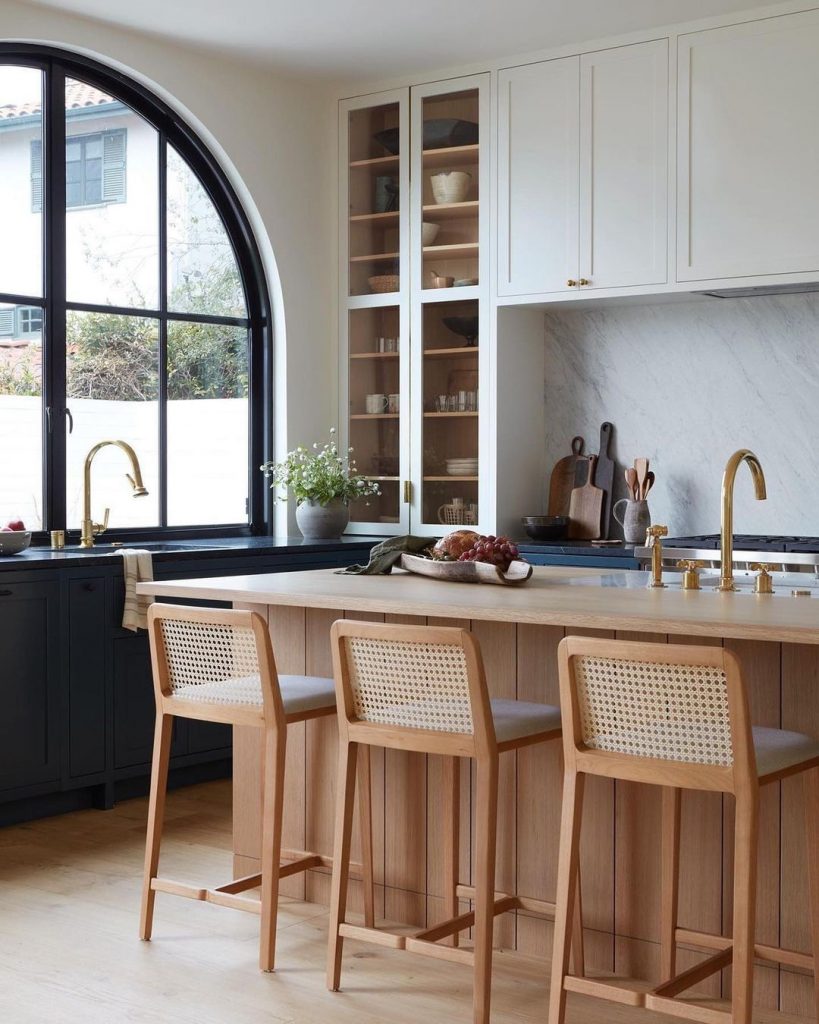 You should also consider the color of your furniture and whether it is likely to match the walls. If you live in a rented apartment, you may not have the option to change the color of the walls.
Fortunately, such apartments are usually painted in neutral color schemes, which offers a lot of flexibility when it comes to tones of furniture.
You May Also Like: 15 Ideas To Decorate Your Walls- No Repainting Necessary
However, if the walls aren't neutral, you will need to factor this in – brightly colored furniture is likely to clash with brightly colored walls.
Depending on your preferred design style, you can also be ready to consider repainting the walls for a fresh ambiance.
2. Consider The Architecture of the House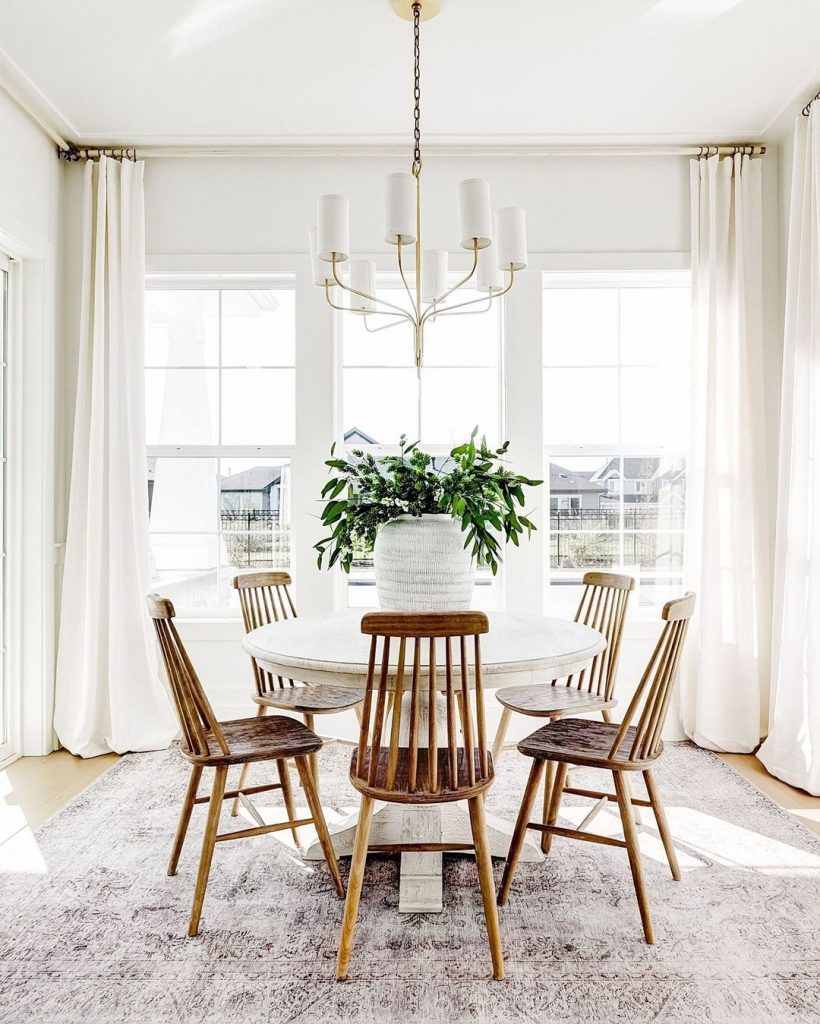 Architectural elements that are existing within your space must be put into consideration when choosing furniture for your living room.
For instance, the location of doors, windows, cabinets, the fireplace, and columns can affect your furniture arrangement.
Therefore, according to the architectural design of your space, choose furniture that will fit to ensure your furniture does not look out of place.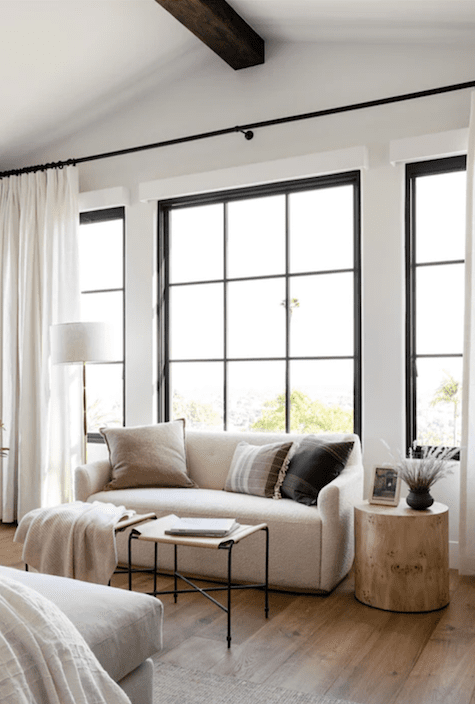 3. Think About The Basics
Before going ahead to buy furniture, you ought to consider the basics first. These are furniture items that are foundational, thus, your whole decor will be built around them.
For instance, the bed, wardrobe, and bedside table are bedroom essentials while the sofa and coffee table are living room essentials.
Also, think about the number of people in your household who will use a particular piece of furniture.
If you live by yourself, you probably don't need a massive living room set, maybe a smaller sectional and a chair or two. However, iIf you have a large family in your home, a full-size sectional and a few chairs is probably the right choice.
This will also be important when selecting furniture for almost every room in your home, from your beds to the dining table and chairs.
Related: Ideas To Decorate An Apartment For A Single Guy
4. Plan The Space
Arranging furniture in your space can be incredibly exciting, but also intimidating, daunting, and challengingly complex.
It's easy to feel overwhelmed and discouraged when the vision in your head doesn't seem to be materializing. That's why it's important to have a clear idea of what you want and a plan of action for making your vision a reality.
Thus, with your checklist of essential items per room, you can sketch how you want the room to flow.
For instance, consider creating a conversation area in your living room by knowing where you will put the sofa, or where you will put the bed in your bedroom.
One of the most important things to consider when arranging furniture in any room is traffic flow. People should not be tripping over furniture, or each other, to pass through the room.
Also, make sure there are a couple of feet between the coffee table and sofa, and between chairs. Remember to create a clear path so people can walk from one end of the room to the other without difficulty.
It's also wise to keep furniture off the walls to allow room for cleaning and give furniture some breathing space.
While the size of the room will dictate how far you can pull your furniture away from the walls, even in a small space, you'll want to consider this tip.
You May Also Like: Top 7 Mistakes To Avoid In Maximalist Home Design
5. Take Measurements
It's important that you know the dimensions of your rooms. Fail to take measurements and you could end up with a sofa or a wardrobe that's too big.
Work out where you plan to place your furniture and then use a tape measure or a measurement app to work out the dimensions of the space.
Make a note of these dimensions and then start looking for furniture that fits.
For awkwardly shaped spaces, you may be able to consider custom corner sofas and fitted wardrobes (they're more expensive than ready-built furniture, so bear this in mind).
6. Factor in Access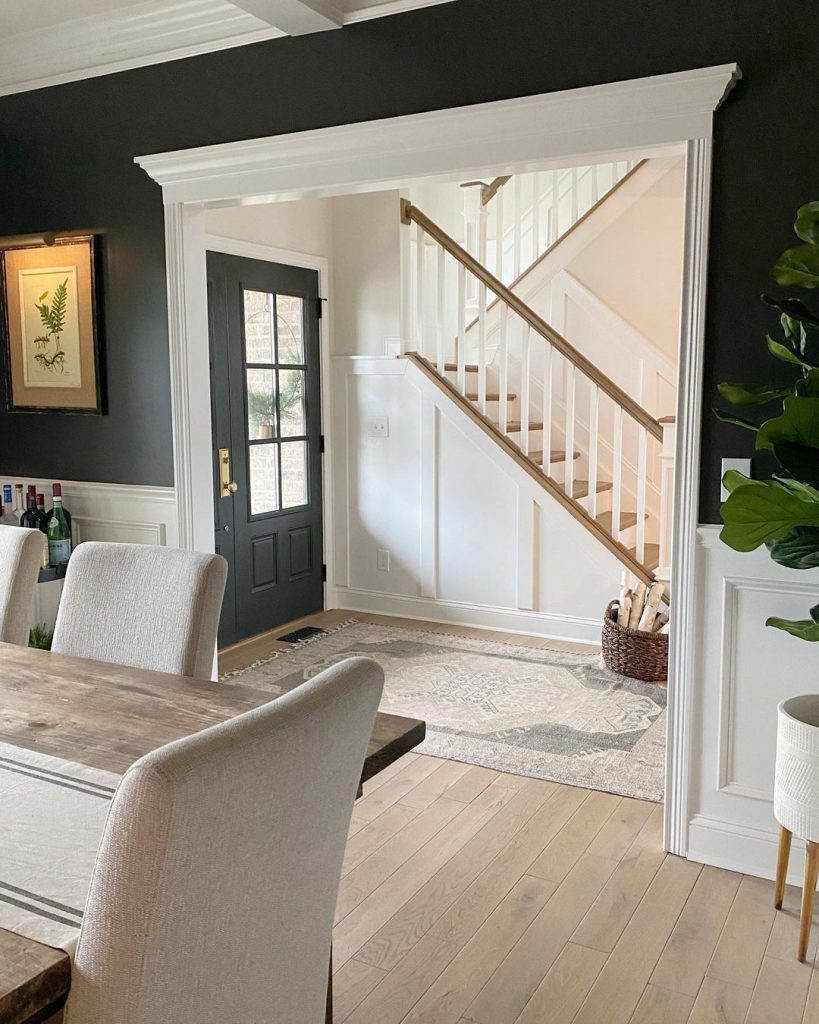 On top of considering the dimensions of the space that you plan to position your furniture, it's important to consider how you will get your furniture into your home or apartment.
If there are narrow staircases and tight corridors to negotiate, you may find that you're unable to get your furniture into your apartment in one piece.
Flat-pack furniture is sometimes the best option for those living in upper-floor apartments with restricted access – although added effort is required to build it, you'll have less trouble getting the furniture into your apartment.
When moving furniture into an apartment, you may want to hire professionals to carry out the job, and you'll like to hire a local removalist when moving the furniture out.
This could minimize the risk of furniture getting damaged.
Keep instructions for flat-pack furniture for when you move out so that you can dismantle and reassemble it.
You May Also Like: How To Decorate A TV Wall Stylishly
Opt for Space-Saving Furniture
In case you live in a small house or apartment with limited space, you may want to consider opting for space-saving furniture that allows you to maximize floor space in each room.
Custom furniture is just one option – you can also consider multi-purpose furniture and collapsible furniture.
Sofas can be great multi-purpose furniture items.
For instance, a sofa bed could give you the option of allowing guests to sleep over if you don't have a room that you can use as a guest bedroom. There are also sofas on the market with in-built storage.
When it comes to collapsible furniture, consider furniture that may not require regular use. A collapsible dining table could free up huge amounts of space – when not using the table, you can simply fold it away into a cupboard.
You May Also Like: The Correct Dining Room Rug Size For Your Table
7. Choose High-Quality Furniture
Finding the perfect décor for your space can be a serious design challenge. But at all costs, go for high quality furniture. Not only with they last long, thus, a worthy investment but also will they be more comfortable and easy to style.
If you have children, you should consider going for stain-resistant fabrics, which are also useful if you plan on hosting parties or eating and drinking on your furniture.
Apart from picking high-quality fabric and wood for your furniture, reconsider the color scheme, especially if your room is small.
Oftentimes, one key mistake people make in small rooms is going for dark furniture, particularly, heavy, bulky, and dark furniture pieces that instantly make a room feel cramped and cumbersome.
To fix that, go for lighter fabrics and finishes that will lift your small apartment space. Opt for sofas or curtains in linen or lightweight fabric, and choose a light-reflecting color palette.
You May Also Like: 13 Mistakes To Avoid In Minimalist Home Design
8. Prepare A Budget & Stick With It!
Furniture is an investment. Create a budget after accessing all the above and when you go shopping, stick to your budget but make the most out of it.
Be sure to consider the material used, the finish, and comfort is a must. While selecting furniture that matches your design style is a great idea, do not sacrifice your comfort for the pennies.
How To Choose The Right Furniture – Conclusion
There are infinite directions you can take when choosing furniture for your home.
However, keep in mind these few guidelines when picking your suites or storage units, whether online or in person, will make your experience more empowering than exhausting.
You May Also like: 10 Ideas for Home Decorating on a Budget