Looking for ideas to decorate your apartment as a single guy? You're in the right place.
This topic is debatable but from an interior stylist's perspective, there's a lot of positive things that come with being a single guy.
It means all your apartment's space is at your disposal, it means you can decorate it as you want, with whatever you want, without clashing with another person's taste or style.
Your apartment should tell more about you than you can for yourself. The pieces you choose to display in your space should be interesting conversation starters for anyone who walks into your room.
Both major pieces such as furniture, rags, etc. and accent pieces should be representative of your personality, hobbies and interesting and fun stuff that you, as a guy, likes to be associated with.
9 Ideas to Decorate an Apartment for a Single Guy
Let us consider the following tips to help you achieve a suave and cozy manly spot:
1. Utilize Dark Colors and Warm Tones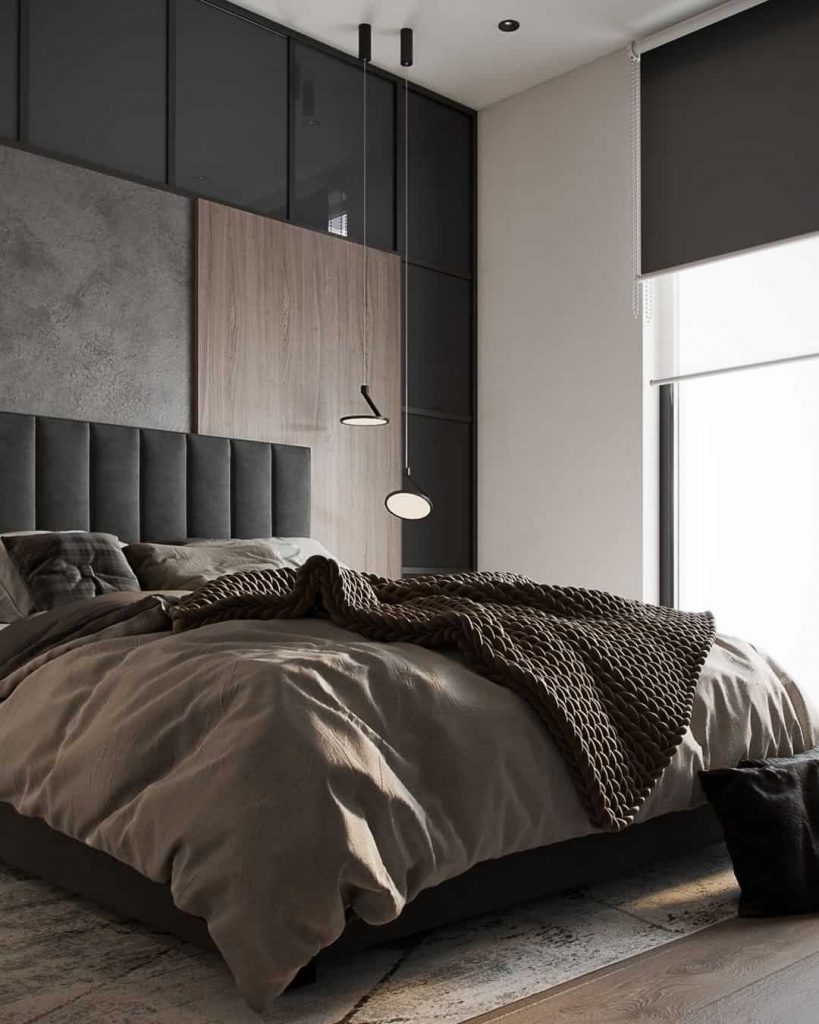 There are certain styles that are synonymous with masculinity such as industrial looks, artistic minimalism and streamlined modernism.
An ideal bachelor's room utilizes dark, and deep colors such as darker shades of grey, greens, deep reds, rich navy blues, charcoal grays, chocolate browns, and striking black shades. These set a tone of seriousness while earthy colors are rich in warmth.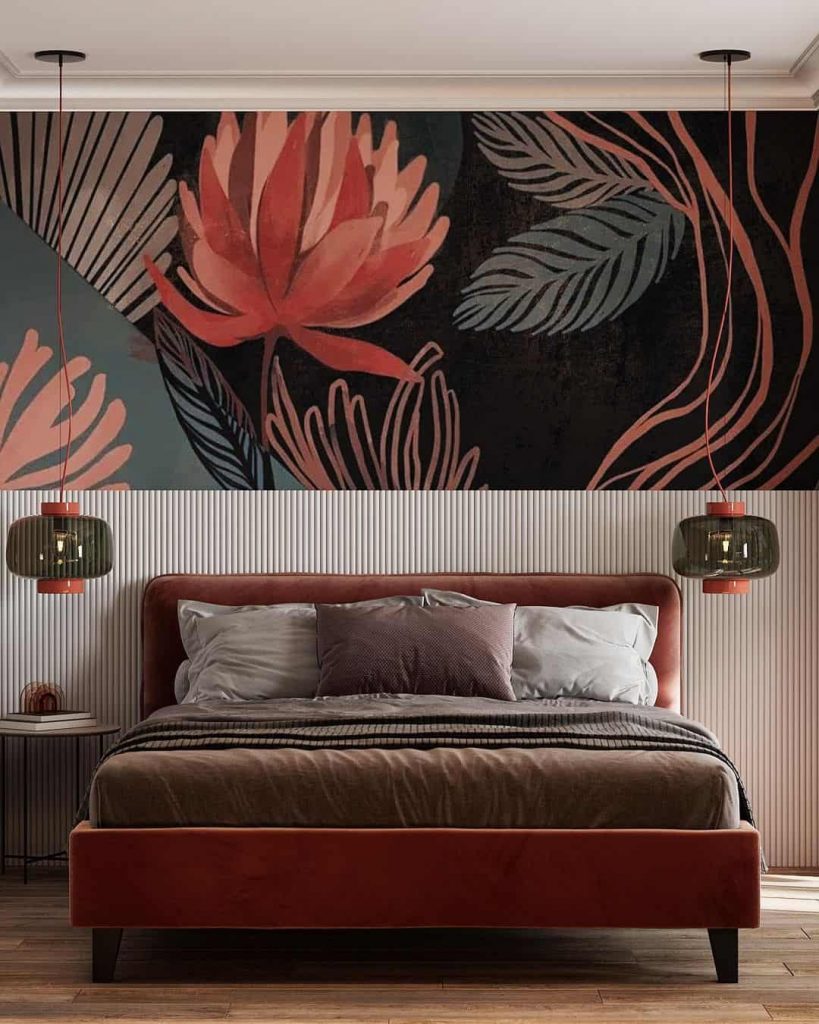 These are also what we'd call 'low maintenance colors' because stains and blemishes are hardly evident on them. We all know a single guy is less likely to be a fan of wiping and vacuuming after every meal or meet up with the boys.
You want to vary different tones and shades of your dark colors within a space instead of only unusually deep colors for the entire rooms, as it may overwhelm.. This tip should help make your room feel less overwhelming.
You May Also Like: How to Decorate a Rich, Maximalist Living Room that doesn't Overwhelm
Décor Tips...
When it comes to decorating your home with dark colors, execute your ideas properly to crate a cozy, dramatic and luxe interior. You don't want a home that looks gloomy and uninviting.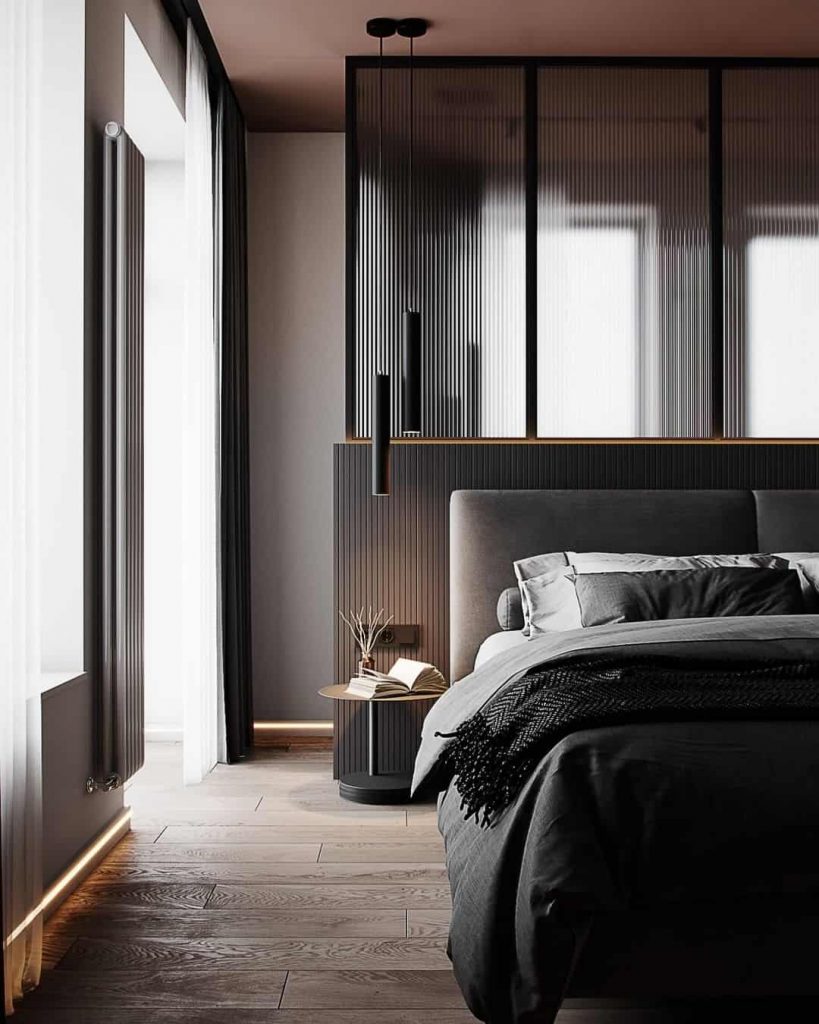 Start by using dark colors in overly bright spaces or large rooms to help to ground the room. Also, it's no lie that dark colors can be the perfect set-up for a man's bedroom.
The core idea when decorating a single guy's apartment with dark colors is to create contrast in your dark-themes house so it does not look boring and uninspiring. To do so, use materials of different textures- in your fabrics as well as your hard surfaces.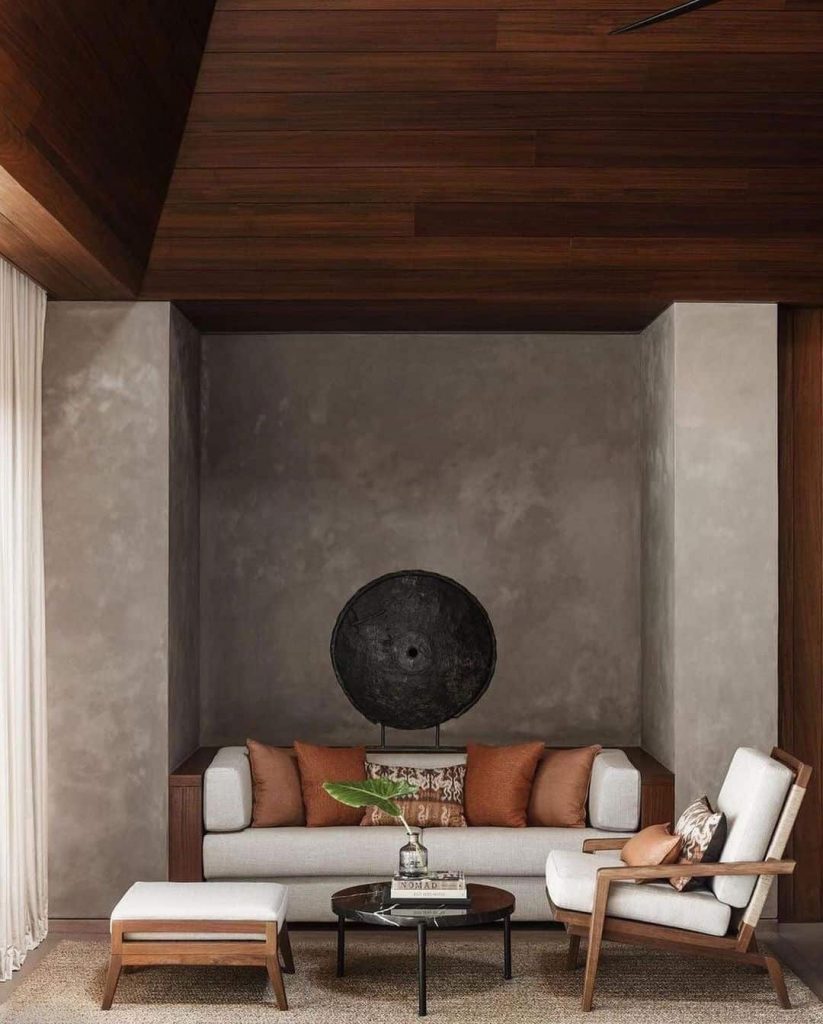 Different textures such as wood, concrete, metal and rattan, and luxurious fabrics such as velvet, and suede will add depth to the space.
Remember, ensure your dark colors look crisp, clean, rich and energizing; and not all-beat and washed out- these dull shades can make your home come off as plain.
Also, avoid adding too many patterns which might only make the room look cluttered. One statement pattern (or two) like a rug, chair or curtains should be enough.
2. A Touch of Nature
Cooperating pieces that represent nature could elevate a guy's apartment by a great margin as they instantly and effortless create areas of interest in a room.
When it comes to material, consider solid wood pieces that show grain and knots. Metal pieces of bronze and wrought iron on the other hand will reflect a man's strong personality as well as give an illusion of safety and strength in a home, as in traditional castles.
It is also elegant to add some green into a room by means of beautiful house plants, be it faux or living. Plants definitely adds a touch of freshness and liveliness to a room.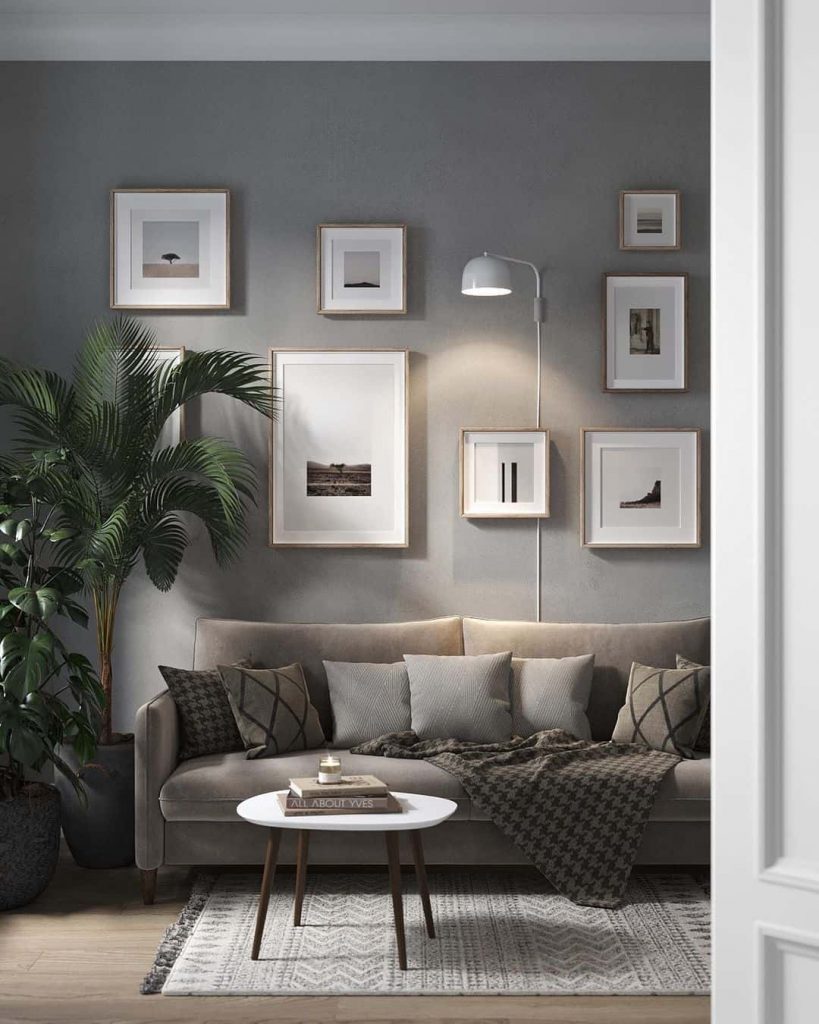 If one intends to display live plants, they could start small by purchasing those highly resistant and hard-to-kill such as snake plants, spider plants and Aloe Vera.
The plants can be displayed on bare surfaces and corners to take up the space.
You May Also Like: The Best Indoor Plants For Beginners- Expert Tips For Beginners
3. Minimal Furniture
Little is more. It is by far the easiest interior décor style to maintain because all you have to do is reduce!
Minimal furniture offers freedom of motion and ease of arrangement and decoration. The style also offers clean sleek lines that are easy to maintain for a guy.
You May Also Like: 10 Minimalist Living Room Ideas That Will Inspire You To Declutter
Actually, with minimal furniture, a single guy can easily display the beauty of an expensive, stunning, high-quality piece that makes for a great focal point. For instance, a statement sofa won't be lost in a sea of furniture.
TIP: Consider investing in high-quality, contemporary pieces that won't need replacing quickly. Quality furniture gives your home a touch of elegance while still retaining harmony and functionality in your significant living areas.
You May Also Like: How To Choose The Right Furniture For Your Home
4. Abstract Art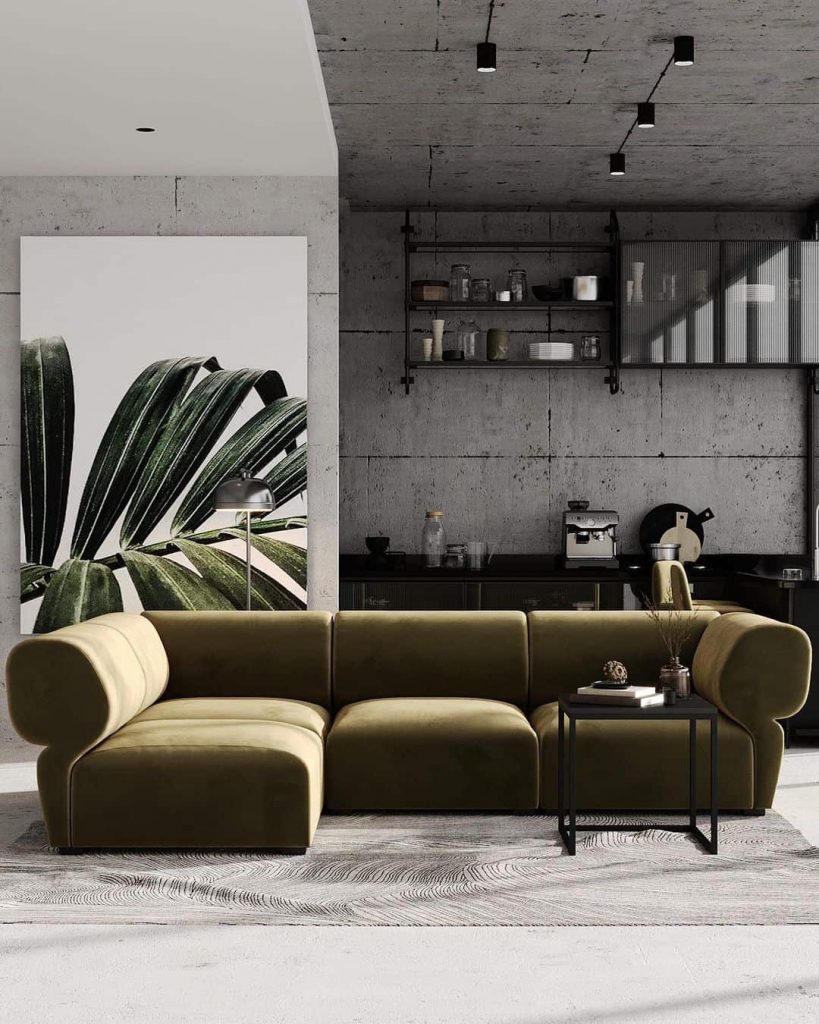 A dark-themed room that screams masculinity calls for a colorful, oversize piece. So, you have to have at least 1 or 3 abstract art pieces for a bold aesthetic.
Abstract pieces are not only in the framed art, which you can most definitely hang up above your couch or wherever, but can also be found in sculptures, décor trays and other décor items.
No matter what your personal decorating style is, your abstract art pieces will make a statement, as in many ways it was created to do just that. If you're the maximalist type, a gallery wall might be just what you need!
You May Also Like: 15 Ways To Decorate Your Walls- No Painting Needed!
5. Think Outside the Box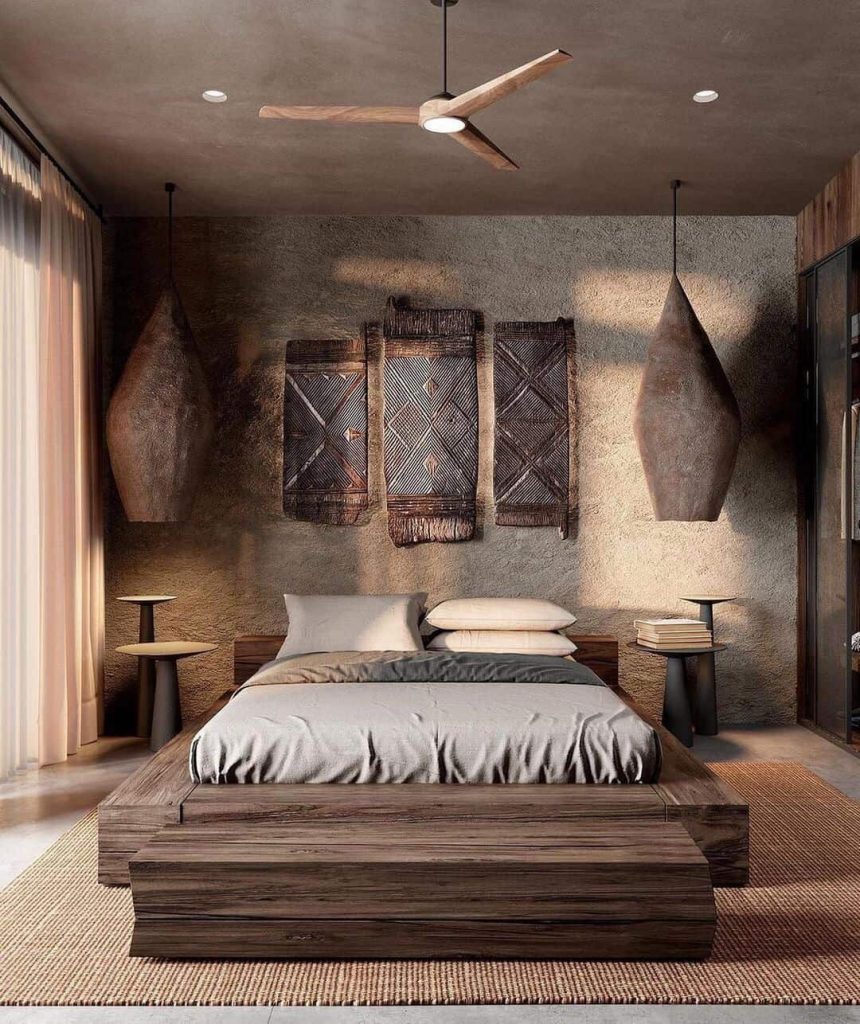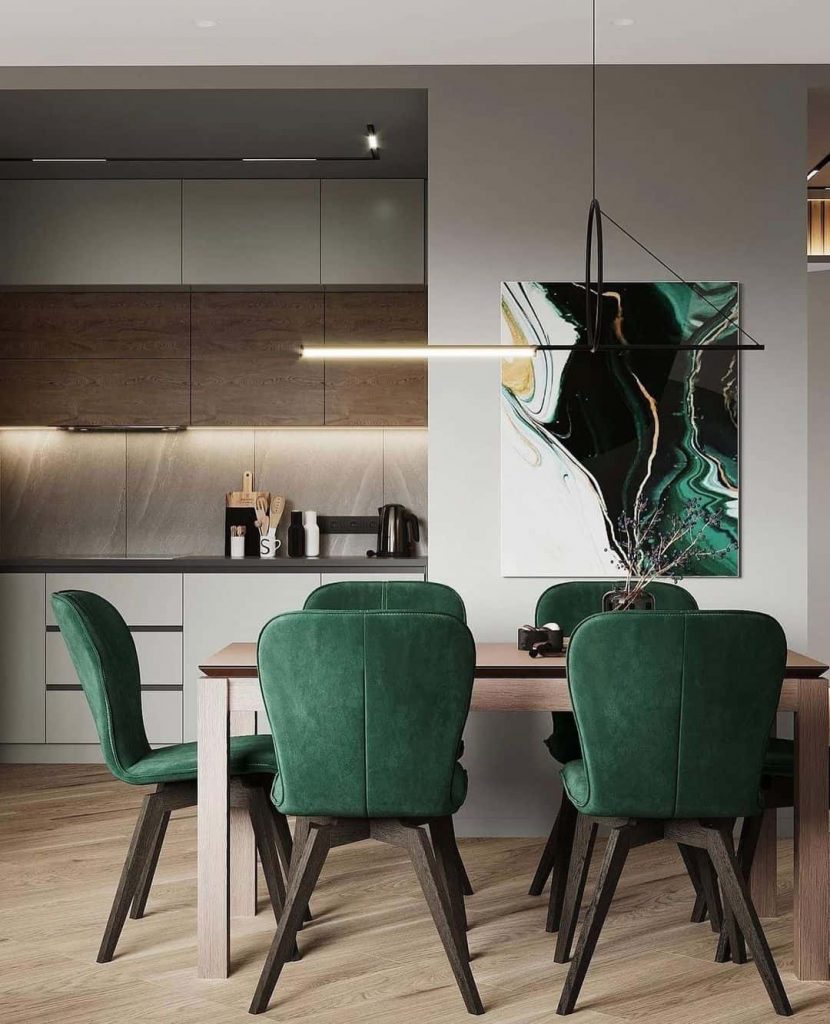 Adding unusual and controversial décor pieces definitely elevates a space and would add that 'wow, okay' factor that everyone would so much appreciate from their guests.
Think of toys the you used to love as a kid and I'm not talking stuffed animals but like metallic sculptured toys of automobiles.
6. Incorporate Bright Colors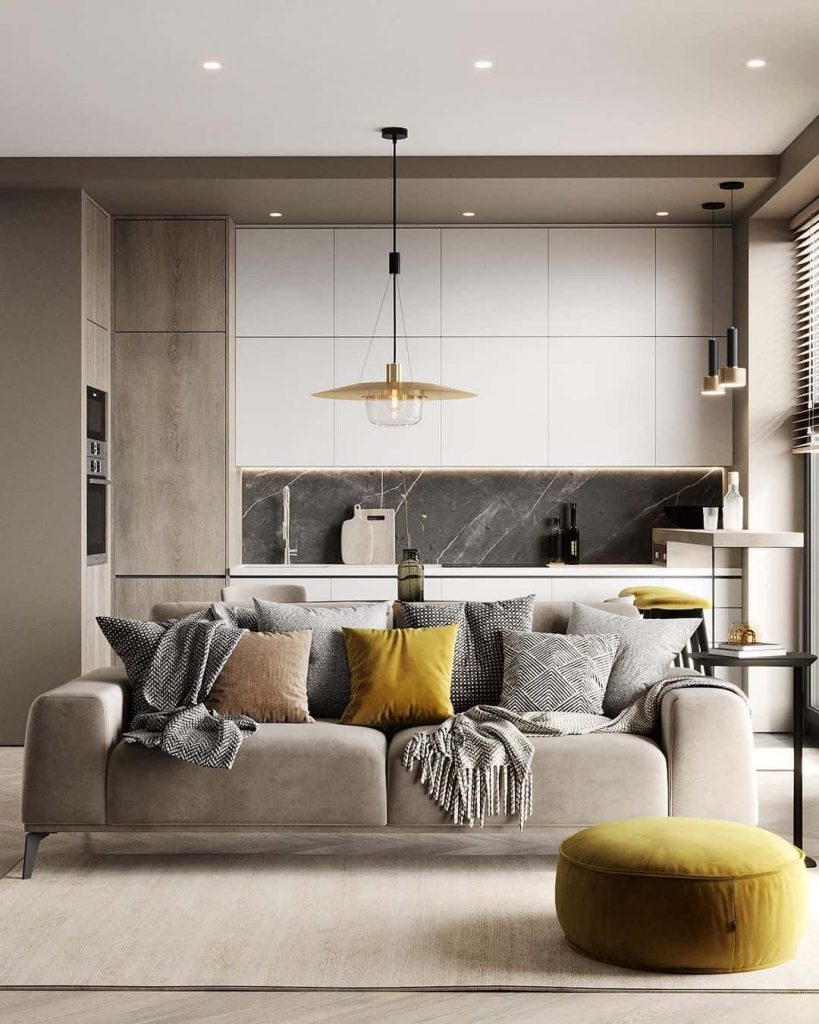 Bright hues of yellow, blue can delicately be used as accents to brighten up a room and still maintain a masculine aesthetic.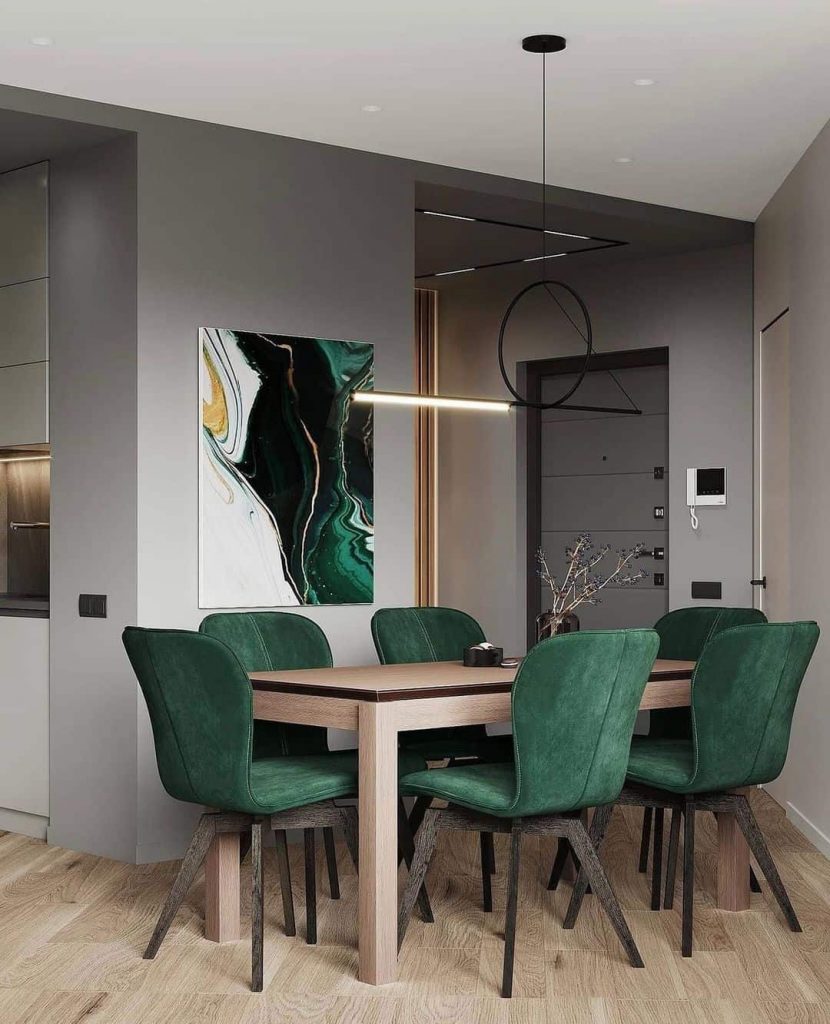 Think of using a vibrant color of an accent chair, planter, pillow or vase against dark background to create beautiful contrasts. You can also use an accent color to highlight existing architectural features within your home, like the paneling.
They are perfect for spicing up small apartments especially for young, youthful and energetic men who are most of the time brave and daring.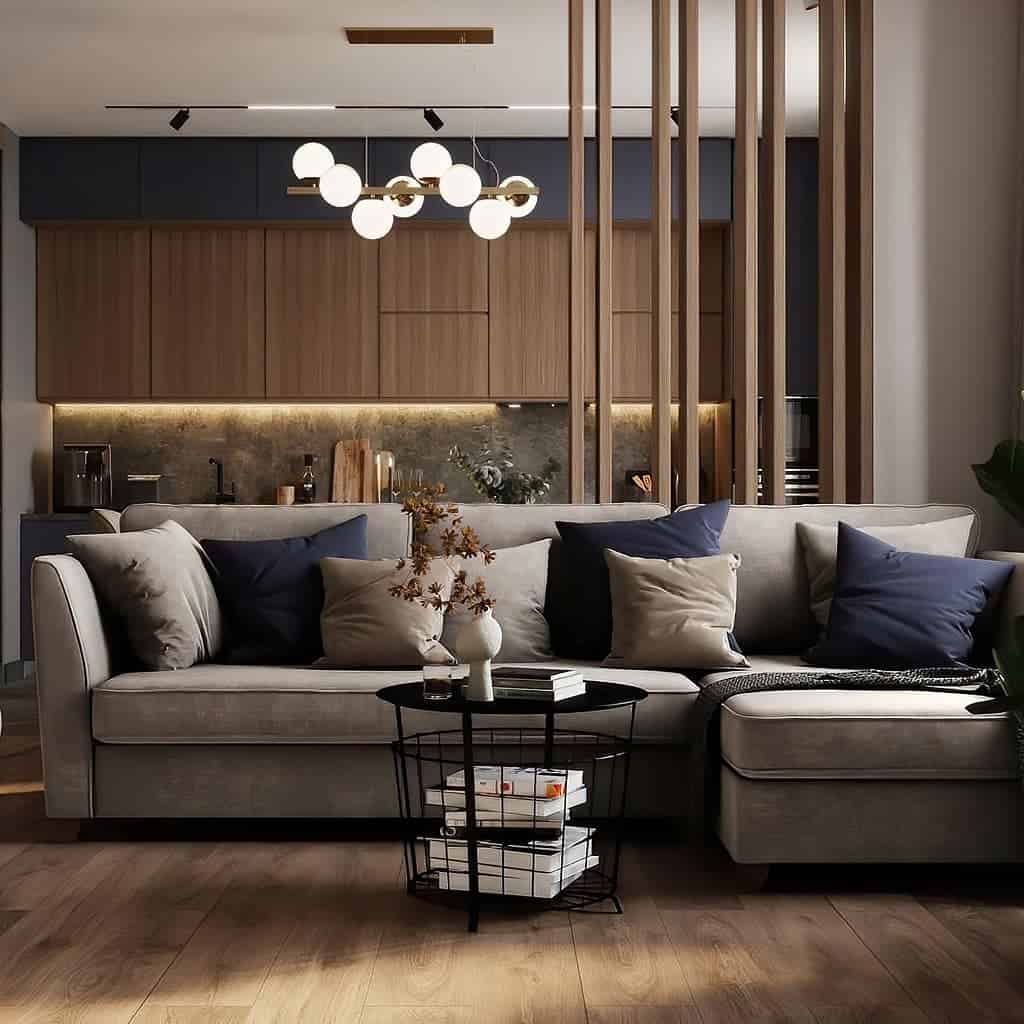 Remember to tie the room together by taking your accent color across different surfaces around the room.
For instance, the accent color could be one of the colors from your statement sofa design, then the lamps, some of the throw pillows, some of the artwork, and a few decorator pieces could all contain that same color.
You May Also Like: Top 7 Mistakes To Avoid In Maximalist Design For Your Home
Decor Tip...
You can also consider decorating with neutrals like off-whites and beige if bright colors aren't your cup of tea. Neutrals compliment dark colors without a fuss.
7. Geometric Decoration Patterns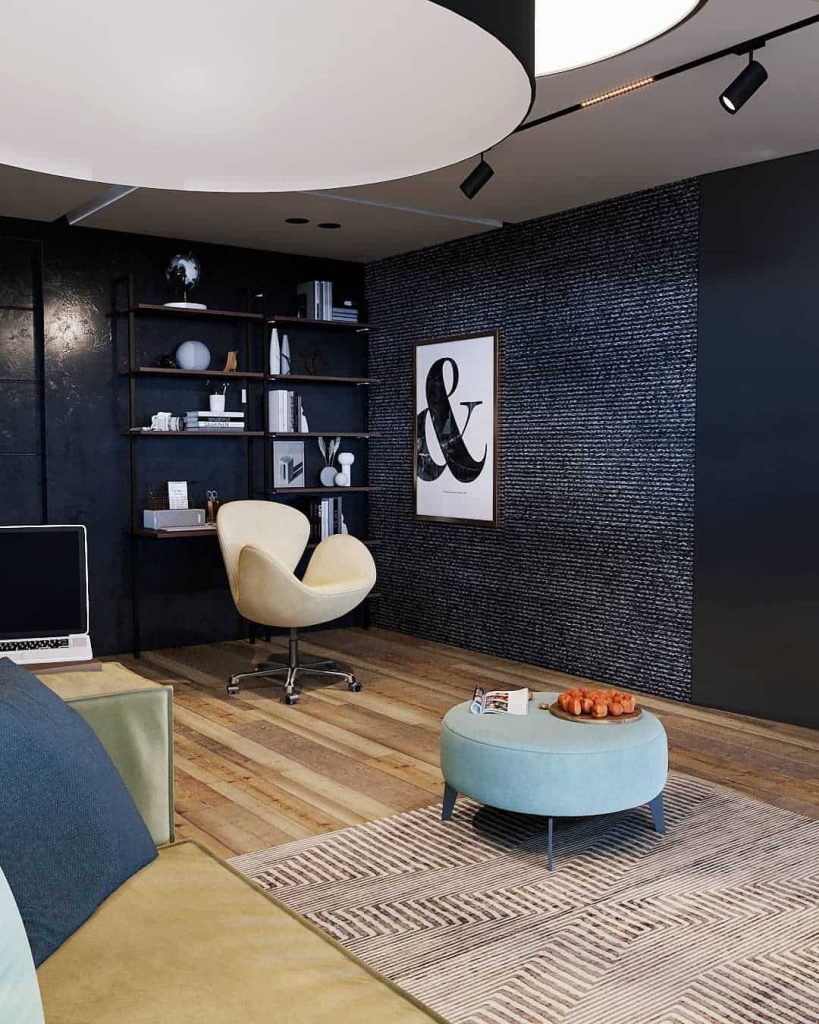 Nothing screams gentleman more than well-proportioned and displayed geometric patterns.
Normally geometric shapes are meant to those of sharp angles i.e. squares, rectangles etc. but creative combinations of angular shapes also form geometry in interior design.
Different patterns can be paired together to create interest. Multiple patterns can also be matched together as long care is taken not to overdo the patterns.
8. Go Vintage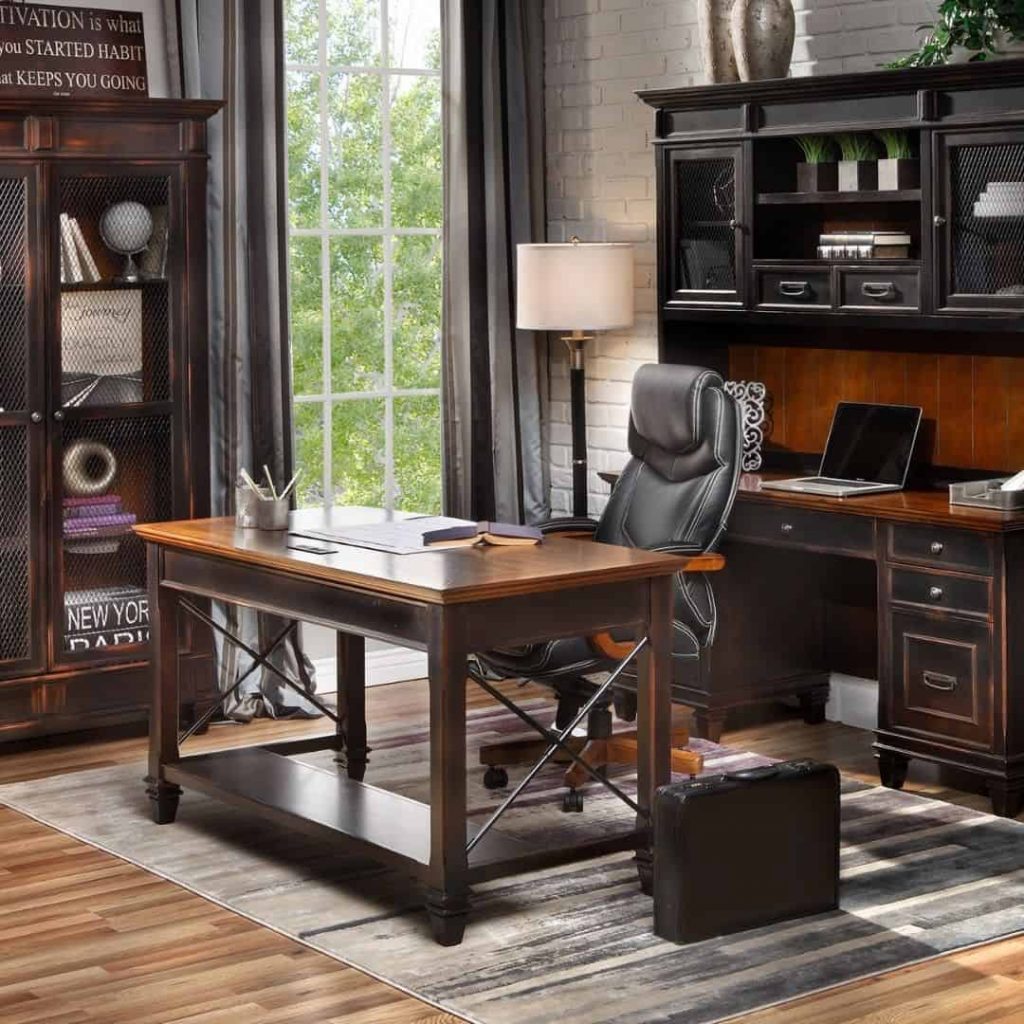 Every man loves one or more vintage and rustic items. These are simply timeless. It is easy to add small vintage pieces onto any interior décor style while still maintaining a masculine effect.
This could be in mirrors, photo frames, antique furniture pieces, clocks etc.
Vintage pieces are preservation of design styles from the past. It is also a representation of resilient over the years, a quality that most men love. These items are as unique and rare as interior décor can get.
9. Manipulate the Lighting
Lighting are an integral part in any space not just masculine interior. Your choice in color and amount of lighting allowed for or into a room, as well as the type of lighting fixtures used determine the overall aesthetic of the room.
Lighting determines how colors and forms in the space will be perceived as well as set the mood of the space.
Classic floor lamps are a good addition by either side of a couch especially in a corner not just for the aesthetics but also their functionality.
Sometimes guys need a dimed down room as if forms perfect relaxation environment for them. The same goes for bedside and desk lamps, it is really a good idea to invest in these.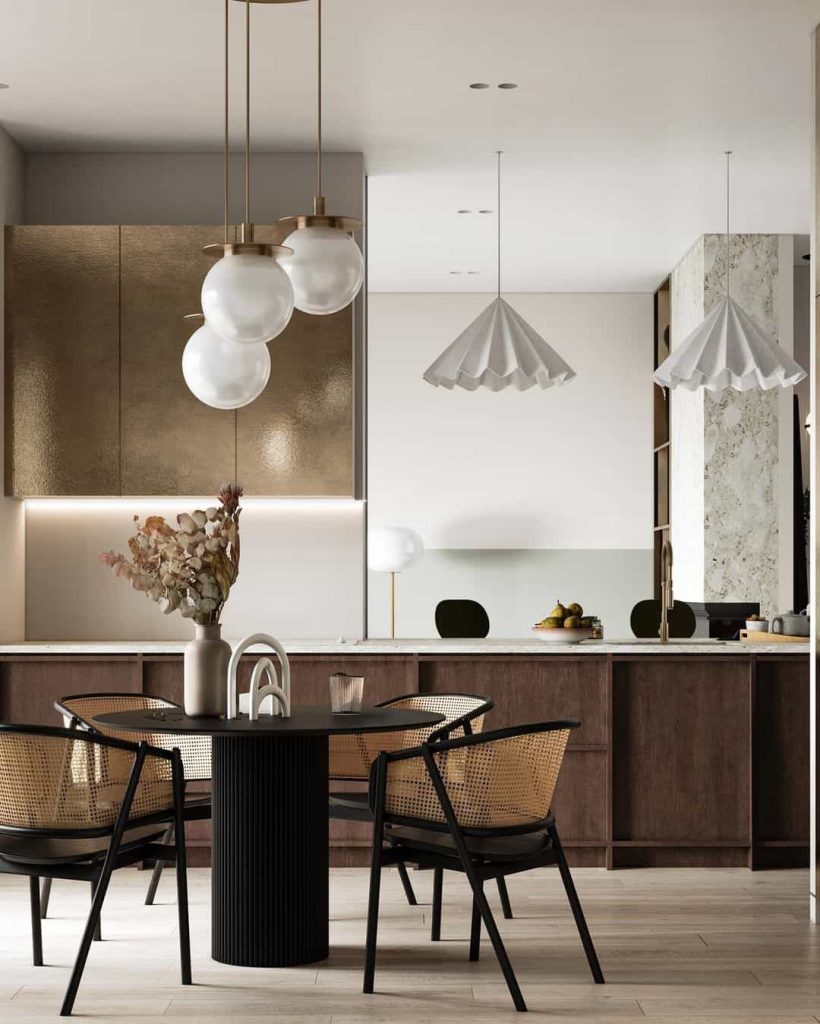 Pendant and Nordic lights add elegance, style and character to the ceiling of a room whose decoration possibilities are usually limited.
You May Also Like: The Places To Consider Installing Your Pendant Lighting
The basics of accessorizing a guy's room come down to ensuring the items utilized symbolize or at least give illusion of masculine attributes such as resilience, strength, dominance and security.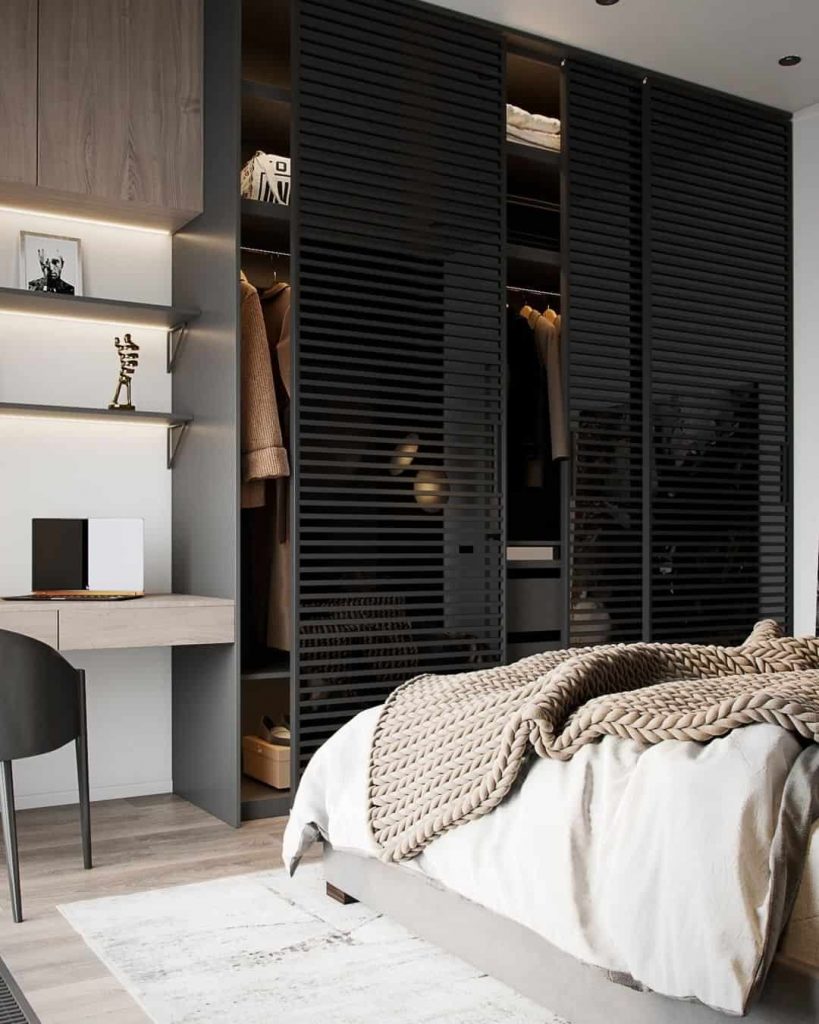 This might require the use of heavy furniture, texturized materials and deep hues. They should also be easy to decorate, maintain and clean.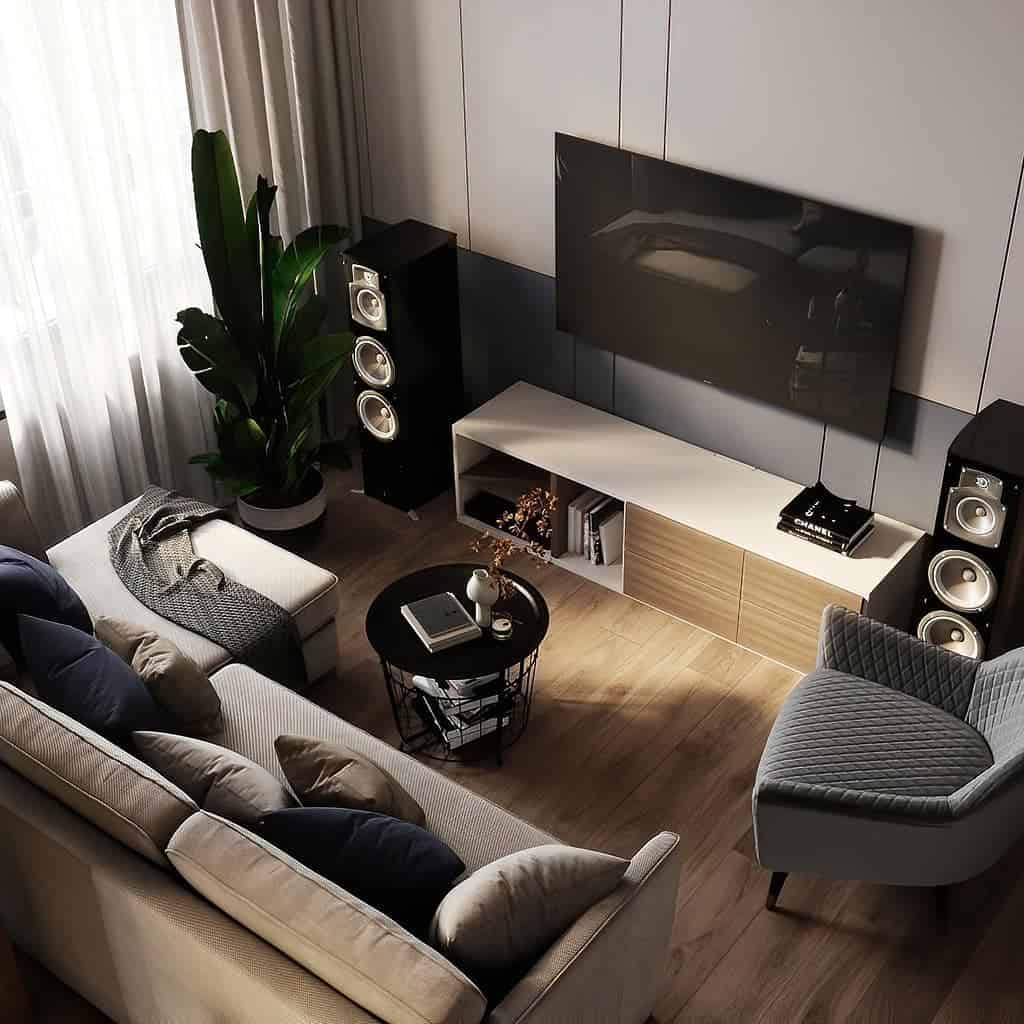 Above all, all pieces should ensure comfort and relaxation while maintaining functionality as should to any home. This should not, however, scare one from using surprise elements as these contribute to eccentric and striking interiors.
Read Next: