How To Choose The Best Bed In A Box Mattress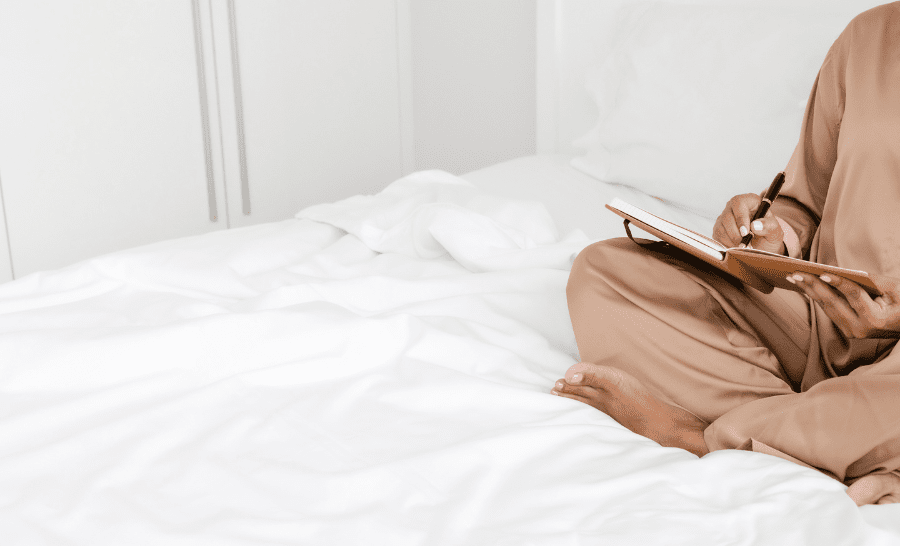 We've been researching the best bed-in-a-box mattress for back and side sleepers for some time, and the results are in!
No matter what kind of sleeper you are, we've got you covered.
In this article, you're going to learn what a bed in a box is, its benefits of it, and what the best options are.
We are going to help you find the best bed in a box mattress that will fit your sleeping needs.
---
7 Easy Home Updates eBook: Free!
Today, get a free copy of our ebook that shows you 7 simple updates you can make in your home this weekend that will make your home look expensive and increase its value. Tell us where to send your free copy:  
This site uses ads and affiliate content as an Amazon associate earning on qualifying purchases. Disclosure.
---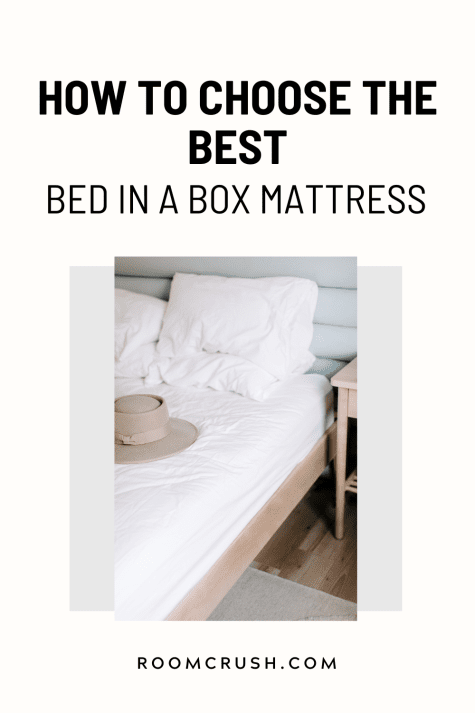 How To Choose The Best Bed In A Box Mattress
People used to go to brick-and-mortar mattress stores, talk to pushy salespeople, and choose among the overwhelming number of options.
The only thing you get out of "testing" out a mattress at the store for five minutes is feeling like a total weirdo.
When you already made your choice, how are you sure that it's the right one for you and your bedroom? Technically, you're not.
The real test starts when you already bought the mattress, and you get to sleep on it at night for multiple nights.
This old way of handling the buying process is time-consuming. And you're not even sure if you're making the most out of your money.
Thankfully, there's another way for you to purchase a new mattress without the hassle. This is where bed-in-box mattresses come into the conversation.
What Is A Bed in a Box?
Put simply, it's a mattress compressed or rolled to fit inside a small box that makes it suitable for shipment. These mattresses are made of memory foam that allows them to go back to their original form when they are unboxed.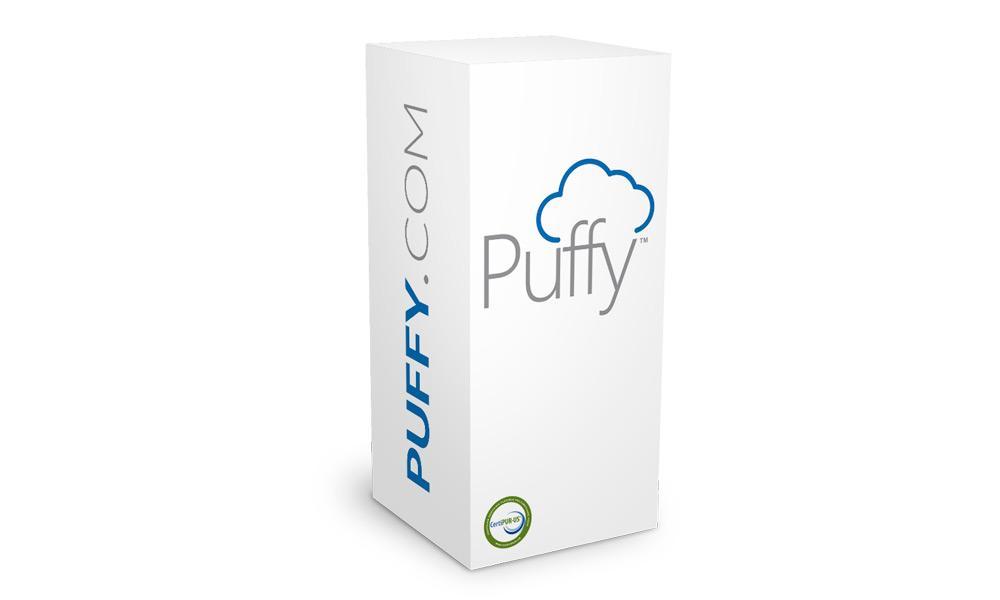 WARNING: These beds are very dense and heavy, so make sure you don't make the mistake of unboxing the bed in a different location then you intend to use it in.
Both mattresses that I have purchased fully decompressed within ten minutes.
Unboxing Puffy Mattress
The King Size mattress was vacuum sealed and folded with a King Size pillow in the middle.
Why Should You Buy One?
There are a lot of reasons why you should own a bed in a box. Let's start with the most obvious one:
Convenience
Gone are the days when you have to spend a huge chunk of your hours in a day inside a mattress store.
Say goodbye to pushy salespeople bombarding you with information you don't need.
Lastly, you'll never get bored buying your new bed ever again.
We all turn to online shopping nowadays. From clothes to glitter foam bookmarks, it's safe to say that you'll find what you need. It's the same case with purchasing a bed in a box.
With just a few clicks and a short time of scrolling, you can buy one and have it delivered right to your doorstep.
Take it out from the box, wait until it regains its original shape, and you can now enjoy the soft and comfortable mattress of yours.
You May Also Like: These Are The Best-Smelling Laundry Detergent Brands
Reduced Cost AKA Best Cheap Mattress
Raise your hand if you love saving money!
That's right. We all love affordable stuff, and a new bed is no exception.
Brick-and-mortar stores tend to have more overhead expenses as they have to pay for operational and employee costs.
This gives the bed-in-a-box brands the advantage to be more affordable than the usual prices in stores.
These online websites also put necessary details and information for customers to learn more about the products.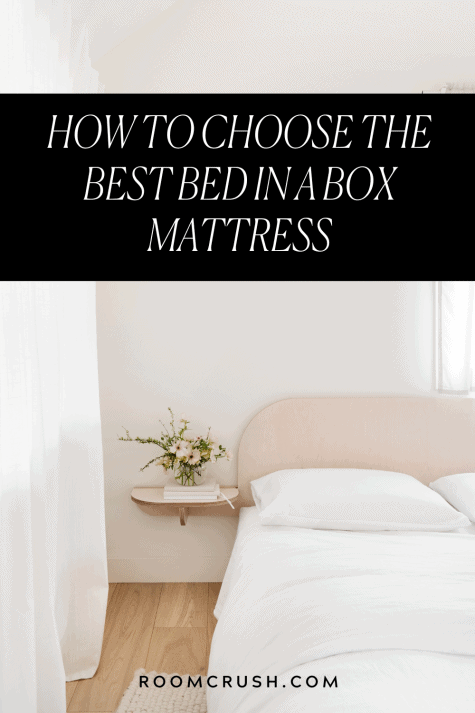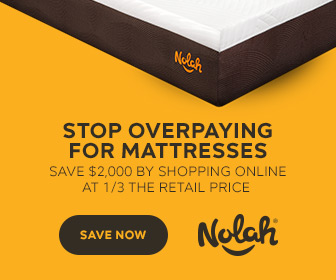 Free Trials
Most people might still choose to purchase a mattress in a physical store as it allows them to see and test the product personally.
However, the bed in a box brand also has a better solution for that.
These brands offer a risk-free trial in which customers can try and test their mattress for a specific time.
After trying it out, they can decide whether they will keep the mattress or return it. These trials usually go for 100 nights up to a whole year.
What Are The Things You Need To Consider?
The selection of bed in a box brands can be overwhelming if you don't know what you're looking for.
To make sure that you'll choose the right mattress for your needs, you need a checklist to narrow down the options.
We recommend that you pay focus on the following:
Sleeping Position
It's important to know what's your preferred position when you sleep. For a side sleeper, a mattress that excels in releasing pressure, spine alignment, and holding your body gently is what you need.
Stomach sleepers prefer to have ample support to their bodies so they won't have to worry about too much back arching.
As for back sleepers, it's best to look for a mattress that conforms and supports your body well while allowing enough sinkage of your shoulder and hips.
Firmness
The firmness of a mattress will play a big role in your sleeping experience. If it's too soft, then you won't get the right amount of support and proper structure. However, being too firm also causes aches and pains.
You need to find the perfect balance that your body needs.
We tend to prefer a mattress that is medium to firm with a cloud-like feel upon lying down.
Pressure Relief
The right mattress will cradle your body and conform to your shape to provide excellent support and comfort.
It also needs to release pressure in sensitive parts of your body to prevent soreness when you wake up.
You May Also Like: Best Whole House Humidifier Picks
Temperature | Do Foam Mattresses Hold Heat?
Memory foam usually traps heat, but most brands solve this problem by including different materials and systems in the construction of their mattresses.
These innovations improve the regulation of temperature in the product to keep you cool all night long.
What's The Best Bed in a Box Mattress For You?
Now that you know what to look out for when buying a mattress, it's time for the fun part. We're going to give you the best options out there to help your shopping journey.
Let's dive into it!
Puffy | Best Mattress For Back And Side Sleepers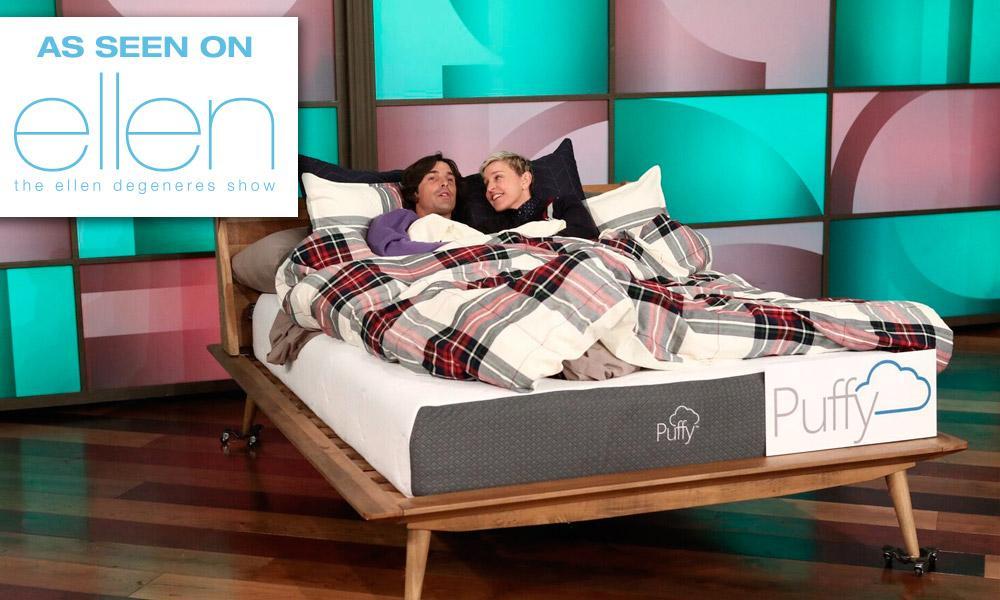 Currently, we are on our first-week trial and can confirm this mattress rocks! Before this, we owned the original Tempur-Pedic which we felt was amazing; however, these days there are more affordable options.
If you like the feeling of being "hugged" when you sleep, then you'll love the Puffy Mattress. It's an all-foam mattress layer that is targeted to provide cushion, regulate heat, and promote spinal alignment.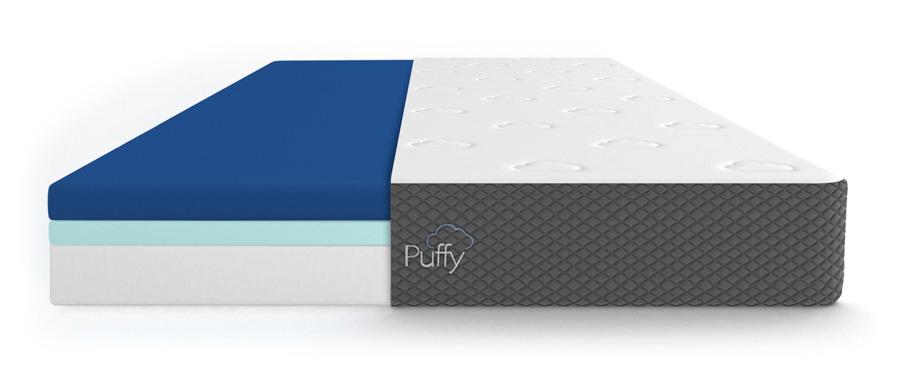 The gel-infused CloudComfort memory foam releases the trapped heat in the mattress to make it breathable and comfortable for the whole night. For the second layer, you can find the transition layer called the CloudClimate polyfoam.
It allows sleepers to feel the sensation of a hug without sinking too much into the mattress.
The transition layer also takes care of your spinal alignment by bringing support to your midsection while your hips and shoulders rest deeper on the mattress.
Lastly, you don't have to worry about the tossing and turning of your partner while you sleep as this mattress also shines in the motion isolation section.
The Puffy mattress excels in pressure relief and body-conforming that back and side sleepers need the most. What's even better?
Puffy has a 101-night sleep trial to let you decide whether it's the right choice for you. Such a great deal.

Nolah Mattress | Best Mattress For Side Sleepers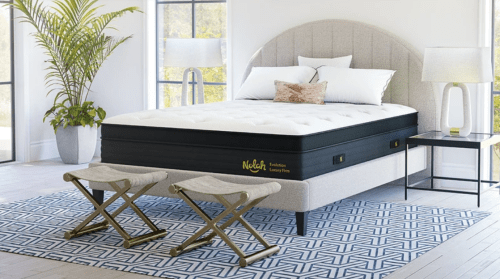 The material used in Nolah beds are particularly suited to side sleepers.
A person who sleeps on his or her side will have their hips and shoulders most vulnerable, therefore, they require more support.
Choosing a mattress that is customized to your personal sleep styles guarantees a far greater comfort and enhances your sleep health better than any "one size fits all" mattress can.
Also, to be noted this mattress has dual sides.
Therefore, you can turn the mattress over; one side is for softness and the other is more firm. This mattress is firmer than Puffy.
Nolah offers a 120-day trial for those who want to try their product.
In Our Opinion The Best Bed In A Box Mattress Is?
Our research showed the best over-all bed-in-a-box mattress for most sleeping styles is going to be Puffy. However, if you prefer a firmer mattress or are a side sleeper try out the Nolah brand.
I think it's important to note that we owned one of the original Tempur-Pedic mattresses for over 15 years.
Although we were VERY happy with the purchase, we could not justify the steep price tag. Plus, these days, there are lots of options.  Purchasing the best cheap mattress online does not mean you are not getting quality – it simply means you are cutting out the middleman.
Brooklyn Bedding | Best Mattress For Side Sleepers, RV's & More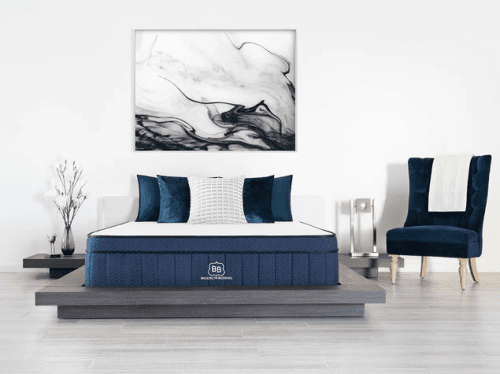 Among the three levels of firmness that the brand offers, Brooklyn bedding suggests customers opt for the soft option when you're a side sleeper.
The top layer is a copper-infused memory foam that allows for support and pressure point relief. The rest of the features are targeted to cradle your body softly and reduce the trapped heat in the mattress for better breathability through the night.
Brooklyn bedding offers a 120-day trial for those who want to try their product.
Helix | Best Mattress For Side Sleepers With Back Pain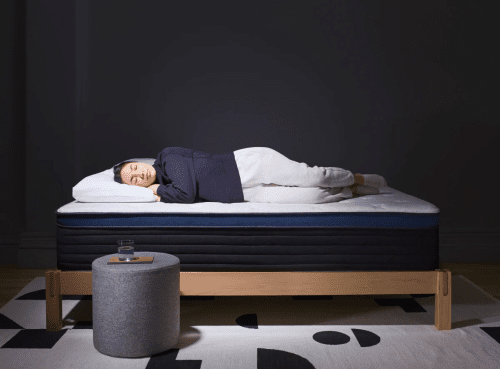 If you're experiencing back pains in your body, then the Helix mattress is your best option. You can choose from their line of hybrid mattresses that feature different foams such as memory foam and dynamic polyfoam.
Each of them has pocketed coils that support your spinal alignment to eliminate the risk of back pains. The mattresses also provide ample cushioning to your hips, shoulders, and other pressure points.
Helix offers a 100-day trial for interested customers.
Casper | Best Mattress For Side Sleepers With Shoulder Pain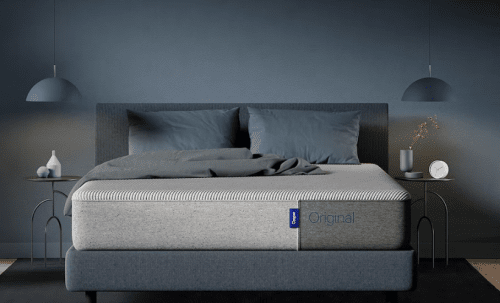 The Original all-foam Casper mattress gives a solution for side sleepers who experience shoulder pain. It features a Zoned support system that lifts your hips and provides extra support and contouring for your shoulders.
It also has an open-cell foam that releases the heat trap in your mattress. The medium firmness allows your spine alignment to be neutral while still promoting comfort for your whole body.
A 100-night free trial is guaranteed when you purchase the all-foam mattress from Casper.
RoomCrush readers get 20% off with this link.
Layla | Best Mattress For Side Sleepers With Hip Pain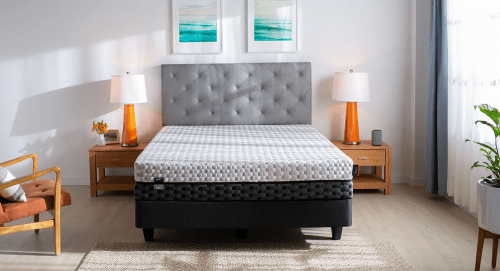 Is your current mattress too firm? Then it's time to upgrade to a Layla Mattress.
This one has a flip design: a firm side and a soft side. If you sleep most of the time on your stomach and a heavy back sleeper, the firm side is the best option for you. But if you sleep on your side, you'll find yourself on the soft side the most.
Thanks to the copper-infused memory foam layers, you're going to stay cool throughout the night as the addition of copper greatly improves the regulation of heat in the mattress.
The soft side performs well in releasing pressure and conforming to your body which side sleepers need the most. As for the firm option, stomach sleepers will get the most support on this side. If you prefer to sleep on your back, you can choose which one works best for you.
Layla gives a 120-day free trial for you to try their products.
Purple | Best Mattress For Hot Sleepers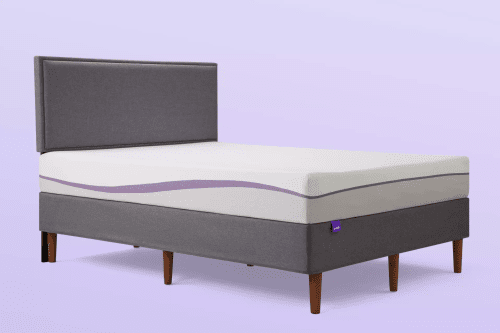 Looking for a cool bed in a box? The Purple mattress is the perfect one for you.
Nobody wants to get hot and sweaty when they are sleeping. This mattress features a comfort layer that allows for fantastic airflow for your body and manages the temperature to remain neutral.
It also stands out for the unique grid structure that strikes a perfect balance of support and pressure relief. This set-up makes sure to distribute comfort to the parts that need it most.
You're free to try the Purple mattress for 100 nights.
Saatva | Best Mattress For Back Sleepers
The Saatva mattress offers three firmness levels: soft, medium-firm, and firm. It features a dual-coil system, multiple comfort foam layers, and comfortable padding on top.
Pocketed coils are placed in the mattress to isolate movements from co-sleepers and conform to your body.
The comfort foam layers provide stability and pressure relief and support your hips properly.
If you're interested to take home the Saatva mattress, you can try their 120-night trial period.
Nectar | Best Mattress For Combination Sleepers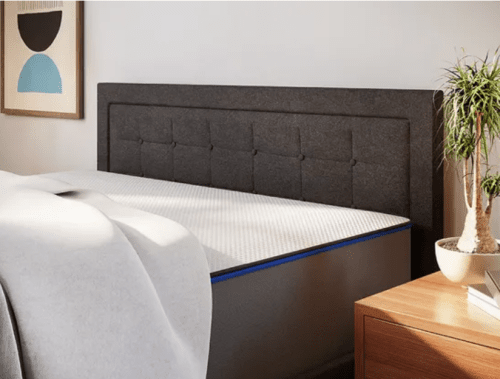 The Nectar memory foam mattress has multiple layers of foam construction that give you a good balance between support and comfort.
The quilted memory foam provides air circulation and luxurious touch, the gel memory foam's take care of your body heat, and the adaptive hi-core memory foam gives that bounce back to your body so you won't feel like you're sinking when you sleep.
Whatever sleeping position you prefer, the Nectar mattress contours perfectly to your body that will promote sufficient cushioning for your shoulder, hips, stomach, and back.
Nectar offers a generous 365-day trial period so you can make sure that it's the best match for you.
Bear | Best Mattress For Athletes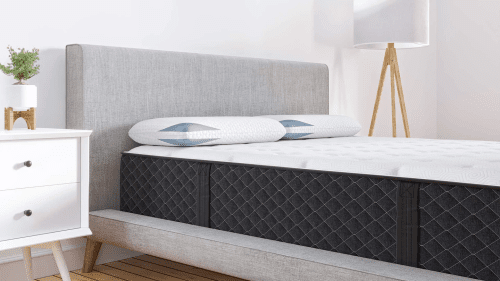 If you're always on the go and love physical activities, then the Bear mattress has fantastic features that you'd want to try.
It's an all-foam mattress that consists of a gel-infused graphite memory foam and a polyfoam. It also stands out for its Celliant fabric, a material that converts a person's body heat to infrared energy and brings it back to the sleeper via their skin.
The process allows for muscle recovery and, temperature regulation, and healthy oxygen levels – all beneficial for athletic people.
Body contouring, ample cushioning, and pressure relief are also provided for better spinal alignment.
For 100 days, you can try the Bear mattress goodness and decide if it's the right choice.
The Best Bed-In-A-Box Mattresses – Conclusion
After a long and exhausting day, there's no better feeling than going to your bed, finding that perfect sleeping position, and snuggling your pillow and blanket.
When you're able to get some quality shuteye, your overall mood and health will improve significantly.
This is why it's essential to have a mattress that provides you a good night's sleep. However, a lot of people experience discomfort or pain in their bodies when they wake up.
If you're one of them, don't waste your time searching for sleep hacks on the internet. Most of the time, your old mattress of yours is the culprit, and it's just time to upgrade to a new one.
There you have it! The ultimate guide to learning about the best bed in a box mattress for you!
We all deserve a good night's sleep and you can only get one when you have the best mattress for your needs.
There are a lot of things you need to consider first such as your desired sleeping position, the firmness of the mattress, the pressure relief capability, and how well it regulates trapped heat.
It's crucial to keep these things in mind to have an easier and less confusing shopping experience.
We have provided a list of the best bed-in-a-box mattress brands in the market. Whether you're looking for the best cheap mattress or the best luxurious one you can buy, they are all specifically tailored to the common needs of sleepers.
The buying process will be worth it when you can finally be cozy and drift to cloud nine when you go to sleep.
What To Read Next:
How To Make Your Bedroom Look Like And Feel Like A Fancy Hotel