These Are The Best-Smelling Laundry Detergent Brands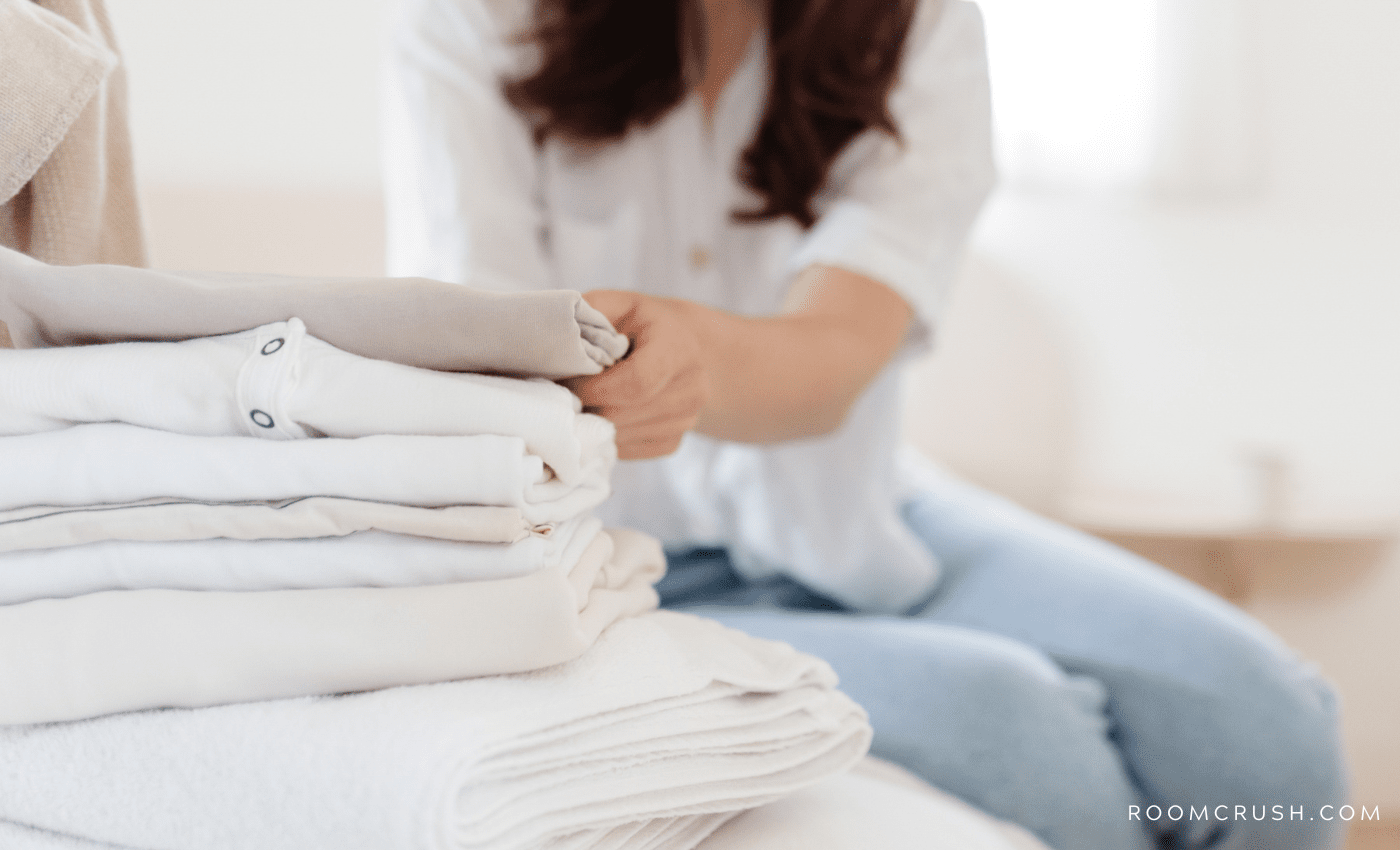 The key to having fresh-smelling clothing is to use the best-smelling laundry detergent.
Because we don't just wash our clothes to remove stains.
We also want to leave a soft, brighter, and pleasant smell on our clothing.
In this article, we will put the top laundry detergents and fabric softeners to the test and discover which ones actually hold up the all-day freshness they claim.
---
7 Easy Home Updates eBook: Free!
Today, get a free copy of our ebook that shows you 7 simple updates you can make in your home this weekend that will make your home look expensive and increase its value. Tell us where to send your free copy:  
This site uses ads and affiliate content as an Amazon associate earning on qualifying purchases. Disclosure.
---
These Are The The Best-Smelling Laundry Detergent And Fabric Softeners
Say goodbye to smelly clothes…
Many laundry detergents perform an amazing job when removing stains and pet odors; however, their initial fresh scent wears off and dies off quickly.
Over the years I kept trying to improve my results by purchasing the same brand for both the detergent and fabric softer.
Heck, I even added essential oils to felt balls and would toss them into the dryer for better results……and nada!
A few months ago, while having a conversation with a mother of four she let me in on her secret of how she managed to have her household of six smelling like a laundromat at all times.
Her answer was, "I switch brands all the time."
It was at that point that I started to experiment with blending different brands to find a winning combination. Yep, I tried them all…Tide, Downy Fabric Softener, Gain Scents…and more!
Call me crazy, but my clothes must smell good.
The smell of our clothing can affect our mood and perspective.
When we go to work or do household chores if our clothes smell pleasant and fresh, we tend to think positively and be able to make good and clear decisions.
Don't even get me started about how I feel when jumping into a freshly laundered bed.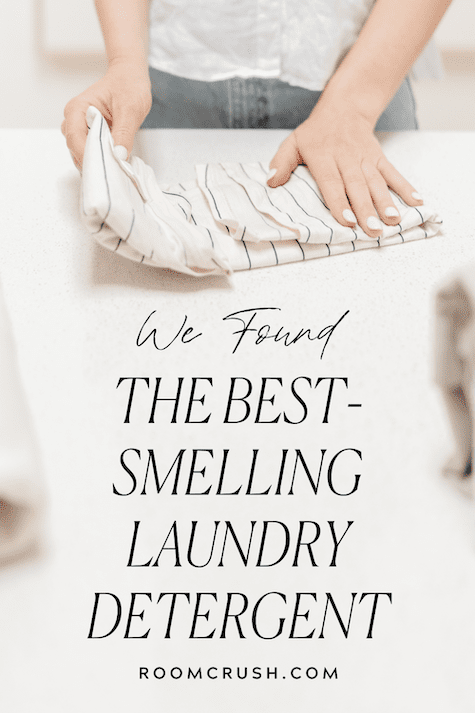 How Do I Get My Laundry To Smell Really Good?
You can get your laundry to smell really good by choosing the right combination of laundry detergent and fabric softener as well as adding a cup of white vinegar to the rinse cycle.
Adding vinegar will help remove any built-up residue and leave your clothes smelling fresh and clean along with the refreshing scent that your detergent leaves.
But vinegar alone doesn't smell too nice. So, what is the best scented laundry detergent?
For our essential oil gurus out there, adding a few drops of essential oil to a load of laundry can also help.
Using dryer sheets in your dryer can add a nice scent boost to your laundry as well.
Now, if you're like the rest of us and need some help figuring out just what combo of detergent and softener to use, we have the scoop here.
All of the best detergents and their sweet-smelling goodness are listed below.
But which laundry detergent smells the best?
What is the best-smelling long-lasting laundry detergent?
Let's find out!
Finding The Best Smelling Laundry Detergent
There are various brands of laundry detergent in the marketplace. Different brands have different features, and all of them can surely clean your clothes.
Albeit if clothes do not smell good, then it's still nothing.
People today are finding laundry detergent that can satisfy their sense of smell. That is why it is no surprise that detergent manufacturers are competing in producing the best-smelling laundry detergent that they can offer to consumers.
There are a lot of detergents in the market claiming to bear the best fragrant smell.
They show different kinds of creative commercials to convey marketing key messages. Sad to say, some consumers get disappointed – I've been on that list plenty of times.
So what's the best-smelling laundry detergent?
Today, we prepare a deep list of the best-smelling laundry detergent and fabric softeners, and which ones to use to create a winning combination.
It was our experience that layering different brands produced the best results.
List of Best Smelling Laundry Detergent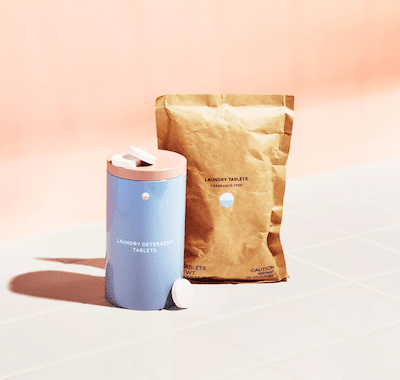 Blueland Laundry Tablets
A year ago, I switched all of my cleaning products to eco-friendly brands.
So for the past year, I have been using Blueland cleaning products, including their Laundry Tablets.
I love these plastic-free laundry detergent tablets. They leave my clothes clean and smell great. I highly recommend it.
Blueland Laundry Tablets are free from dyes, bleach, and harsh chemicals.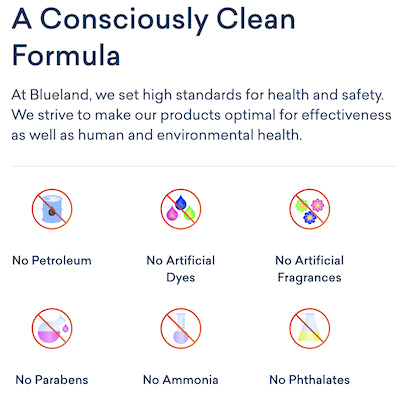 I'll share the leading drugstore brands for comparison below.
But if you want the best-smelling laundry detergent that is also good for the planet, definitely stick with Blueland.
Blueland is definitely the best laundry detergent on the market.
Tide Original
Tide Original is a popular drugstore detergent brand
In fact, Tide Original is one of the most popular detergents in the market for the past several years.
Tide has proven its quality and worth when it comes to cleaning and leaving behind a lingering fresh scent.
Many people choose Tide because of its high trusted value and popularity.
What Made Tide Original Famous and Trusted?
Tide liquid laundry detergent became a staple for every household in the US because it is the number one recommended detergent among leading washing machine manufacturers.
They claim that Tide performs well with their washing machine brands while giving a refreshing smell.
True enough, Tide has proven that they are one of the best detergents that can satisfactorily clean your clothes.
Besides, Tide gives an amazing scent that is neutral enough both for women and men.
Gain Flings Laundry Detergent Pacs
If you want to leave an impression about how clean your clothes are, then Gain Flings is right for you.
Gain flings laundry soap pods have 50 percent more scent than any standard liquid laundry detergents on the market. So if you love Gain liquid laundry detergent but hate having to pour out the right amount every time, then Gain Flings could be the right choice for you.
The smell of Gain Flings can fight bad odors.
Smelly clothes? Rid the smell of pet odors and stains with this best-smelling laundry detergent.
Gain flings have oxi-boost technology that can fight and remove stains. Febreze technology allows your clothes to challenge odor even when you are outdoors.
Furthermore, Gain Flings and Tide Pods are the favorite laundry packs in the US.
Gain pods 112 count: Gain Flings is proud of its two times cleaning power ingredients. Some consider this to be the best scented laundry detergent.
Some claim the great scent of your clothes can even last up to six weeks – we feel that's a bit of an exaggeration.
Try Gain Flings 112 count here.
Persil Pro-clean Fresh Liquid Detergent
Okay, this one totally surprised me! Of the liquid laundry detergents on this list, Persil has some tech behind it.
Persil Pro-clean Fresh Liquid Detergent uses a powerful enzyme that can fight heavy stains and grime from clothes.
This pleasant scent combines with stain-fighting power to leave you with refreshed clothes that also have a fragrant, fresh scent. The detergent uses technology with anti-graying ingredients that whiten and brighten the garments.
The detergent is safe to use for any type of washing machine, including HE.

Persil went through a series of tests. It can remove stains like grape juice, baby formula, spaghetti sauce, sweet potato puree, and other strong stain-making products.
Hands-on moms approved Persil as a top liquid detergent that can remove just about everything a baby can throw at it.
People love to use Persil in cleaning babies ' and toddlers' clothes.
According to a survey, mothers describe the fragrance of Persil to be very strong but pleasant.
That is why many moms at home choose Persil because of the refreshing scent.
Seventh Generation Ultra Concentrated Lavender Scent
If you want to find something unique and with a natural scent, go for Seventh Generation. It is known for its refreshing natural scent.
Seventh Generation is listed as one of the best-smelling natural laundry detergents mainly due to the lavender scent which also gives a positive psychological effect.
This is the strongest scented laundry detergent on the list, and it smells really good!
Studies show that the lavender scent can provide a calming impact and boost our mood to positive vibes.
Whenever you are expecting a stressful week from work, you could intentionally use Seventh Generation to support your day-to-day mind perspective.
It's like a perk.
Is Seventh Generation Laundry Detergent Efficient?
Seventh Generation detergent has an excellent formula concentration.
When you buy a 23-ounce bottle, you can already tackle up to 66 loads of laundry.
This means that one bottle can last for two months in regular use.
Moreover, Seventh Generation is using an advanced enzyme formula without additives or dyes, fragrances, or artificial brighteners.
The enzyme is tough to remove stains effectively.
Mrs. Meyers Bio-Degradeable Honeysuckle Laundry Detergent
Mrs. Meyer's laundry detergent may not be widely known,  but if you try it, inevitably, it will not disappoint you.
If you love a lingering scent that does not fade away even days after you fold the laundry and put them in drawers and closets, Mrs. Meyers is the right choice.
Honeysuckle bears a blossom that fills the air with a tempting sweet scent. Imagine a charming fragrance of mixed flowers and fruits—that's Mrs. Meyers Honeysuckle.
A serene and sunny scent that is gentle on clothes.
The ingredients include surfactants that are derived from plants and essential oils.
It is 100 percent biodegradable and does not pollute the environment. One bottle can go for 64 loads of laundry.
Rockin' Green Vegan, Biodegradable Plant-Based Laundry Detergent
If you are living an active lifestyle, you need the best-smelling laundry detergent that is tough to odors and grime.
Say hello to Rockin' Green.
This detergent offers two strong scents: lavender and mint. Both scents can kick the strongest odors.
It does not contain phosphates, bleach, dye, artificial brighteners, paraben, or SLS. Everything is organic. The ingredients are derived from plants.
I say, that Rockin' Green is the best-smelling laundry detergent for sensitive skin because it is best for kids' delicate skin.
Rockin' Green is a highly concentrated detergent.
One bag of Rockin' Green allows you up to 90 loads of laundry.
Downy Unstoppables Scent Booster Beads
If you are somebody that wants to be sure that your clothes are super clean, then Downy Unstoppable Scent Booster Beads is perfect for you.
Yes! It is not a laundry detergent but a fabric conditioner. It can strengthen the fresh scent of your clothes. These are some of the best laundry scent boosters because they're affordable and smell so fresh!
So, even if you get off after a fitness gym workout or get your clothes to some dirt, they still smell super clean and fresh.
How do laundry scent beads work?
Before putting the clothes, laundry detergent, and fabric softener in the washtub, shake some scent beads and drop them in the wash drum.
Using these scent booster beads can make your clothes stay fresh-smelling for up to 12 weeks!
Snuggle Lavender Scent Pacs
If the detergent you love does not satisfy the scent you want, then try Snuggle Lavender Scent Pacs.
It gives your clothes the soft and calming scent of lavender.
It is safe to use to different types and brands of washers.
Most feedback among users of Snuggle is the sweet floral scent, and lavender essence can let you imagine true happiness. It is best to use for active and sleepwear.
One pack of Snuggle can boost 56 regular-sized loads of laundry.
What Is The Best Smelling Fabric Softener?
There are definitely a lot of different fabric softeners out there, and everyone seems to have their own preference.
However, when it comes to the best-smelling fabric softener, I would have to say that Downy is definitely my favorite.
There's just something about the scent of Downy that makes your laundry smell amazing.
Sale
It's a really fresh and clean smell, and it always seems to linger in your clothes for a long time after you've used it. Plus, it's really affordable, which is always a bonus.
If you're looking for a fabric softener that will leave your clothes smelling great, I would highly recommend giving Downy a try – you won't be disappointed!
For us the winner was Downy!
Not only did provide the best smell it also performed well without requiring too much of the product.
Although we rotate our laundry detergent with either Tide or Gain we will continue to use Downy as a staple for our winning combination.
Our second favorite was Swivel Fabric Softener; if you're on a budget you may want to get that a try!
Here's a quick laundry hack you may want to try if you prefer not to purchase dryer sheets:
Toss a few sponges into a plastic container and add a mixture of fabric softener and water.
Then toss the sponge in your dryer.
What Are The Best Downy Scents?
Downy fabric softener's original scent has been around since April 2, 1988. Downy fabric softener was created by the Proctor and Gamble Company in Cincinnati, Ohio.
The company wanted to make a product that would give people the choice of having their clothing smell like themselves instead of perfume.
Popular Downy scents are:
Downy fabric softener is used worldwide and is sold in over 50 countries.
People around the globe buy about 1.5 million packages of Downy fabric softener every day.
That is a lot of people worldwide using Downy!
Advice For Washing Your Towels
The best detergent for towels is the one that cleans and brightens them without causing damage.
Detergents with bleach are sometimes recommended, but care must be taken to use these products correctly or they can actually make matters worse by weakening cotton fibers.
A basic rule is to always wash towels at a low temperature. If your washer has a sanitize option, avoid that.
It usually adds quite a bit of time to the wash cycle and can increase wear on your towels.
Rinse cycles also add wear to cotton fibers, so it is better to do longer washes with fewer rinses rather than shorter washers with more rinses.
What Is The Best Laundry Enhancer?
There are a number of laundry enhancers on the market, but most of them are unnecessary.
A small amount of baking soda or vinegar added to the wash cycle will do just fine.
Baking soda helps to remove dirt and odors from clothes, while vinegar helps to soften the fabric and get rid of static cling.
Both are gentle and safe for use on all types of fabric, and they're also budget-friendly.
So there's no need to spend extra money on a laundry enhancer when these two kitchen staples will do the job just as well.
If you're looking for more laundry-enhancing hacks, check out our blog for more life-at-home hacks.
In Conclusion
These detergents are most popular, especially for babies and kids, to avoid skin irritation and allergies.
There is various laundry detergent in grocery stores and even online stores. Buying the best-smelling laundry detergent must consider some factors.
Check if you or your kids have allergies.
There can be specific ingredients that can trigger allergies that can result in skin rashes.
Hence, it is also essential to be keen in choosing the right scent because your body chemistry might not fit the smell you are buying.
Also, various detergents not only have a fresh smell but are also hypoallergenic.
What To Read Next
Pin This!