Homary Reviews: Our Favorite Furniture Picks
Furniture shopping is one of the most exciting things about giving your place a makeover. But with the rising popularity of brands like IKEA, it feels like everyone ends up with the same chairs and tables.
If you're looking for furniture that is unique but still modern and sleek, you will enjoy this review. Today, we'll take you through a brand that offers hundreds of items to breathe new life into your home. And they don't look basic like many other furniture brands provide.
Meet Homary—the international furniture brand that will spruce up your home and give it more personality. First, we'll give you a rundown of what kind of pieces they sell. Plus, read on to see our take on some of their hottest furniture from the summer collection!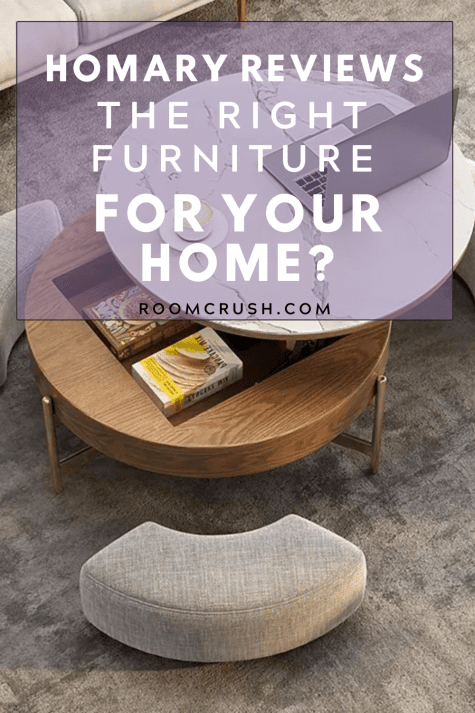 About Homary
Homary is a home improvement and furniture platform. Launched in 2012, its goal was to connect people to renowned home decor manufacturers.
---
7 Easy Home Updates eBook: Free!
Today, get a free copy of our ebook that shows you 7 simple updates you can make in your home this weekend that will make your home look expensive and increase its value. Tell us where to send your free copy:  
This site uses ads and affiliate content as an Amazon associate earning on qualifying purchases. Disclosure.
---
Their collection is so extensive. It spans many different home décor and interior design styles. Homary wants to create a beautiful home environment for any shopper.
You can find summer woven chairs and stylishly mod and minimalist cabinets. So, there's something for everyone, no matter their sense of style for furniture.
On their site, you'll find unique durable, and aesthetically-pleasing pieces. The range of furniture is exclusive and thoughtfully curated. In addition, Homary only chooses parts from top brands and manufacturers worldwide.
There are new item arrivals almost every day! So, you'll never run out of something to consider buying. The best part? They work to make sure that the prices are still relatively affordable.
Most Homary products can be dispatched within 48 hours. This happens in over ten of their global warehouses. They also have excellent 24-hour customer service. That makes asking questions about your order super easy.
This year, Homary will be celebrating its 10th anniversary. That could mean a lot of promos and celebration sales are in store. So, keep an eye on the website all year for awesome drops!
Homary is quite a well-loved brand online. On Instagram, where they post about home design inspiration, they have 95k followers. The fan count is even higher on Pinterest, a known go-to site for interior design lovers. Here, Homary has a whopping 115k followers.
The furniture platform has also been featured in many magazines and media outlets. These include Good Housekeeping, Vox Media, and even The New York Times.
How to order from Homary
It's easy to get lost in a shopping website with hundreds of items to look at. But Homary's site is a bit easier than most to navigate. Everything is divided neatly into tabs like furniture, outdoor equipment, lighting, and more.
And when you click those, many sub-categories come upon each tab. So, for example, you can look through pieces fit for the bedroom, office, kitchen, etc.
The Outdoor tab has tons of beautiful pieces too. You can find the best patio furniture here, from daybeds and hammocks to outdoor tables and sofas.
There's also a separate page for Bath & Faucets. Here, you can explore the dozens of modern faucets, showerheads, and even toilets.
Not confident in your room design skills yet? No worries. Homary also has a Room Ideas tab. Here, you can look through inspirational photos of fully furnished rooms. The Homary products in each image are then listed down to look through and shop.
Homary has apps on iOS and Android to make shopping faster and easier. When paying, you can opt for buy now, pay later options, like Klarna and Affirm. This is great if you can't commit to big-ticket purchases with payments in full.
You get a 20% discount with Homary when you sign up for their newsletter. They also offer free shipping. If you're located near one of their warehouses, you can also try out the pickup option. Shipping is available in over 36 countries.
There are tons of fabulous pieces on sale for Mother's Day until May 10th. You can get up to 70% on furniture you and your mom will love! So, don't lose your chance to make the most of the promo.
Homary Summer Collection Review
Rattan Outdoor Sofa with Cushion Pillow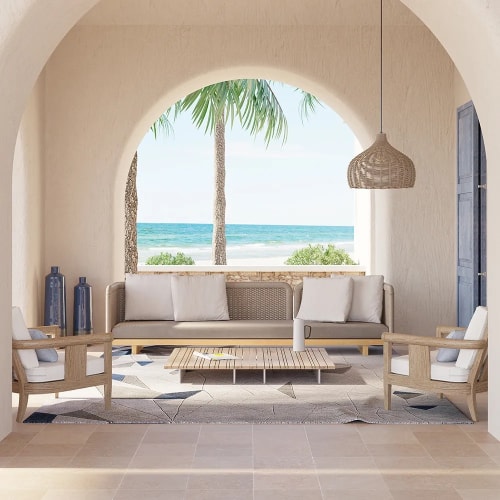 Give your outdoor area a homey, cozy feel with this wooden three-seater sofa. It's entirely handmade, so you know the woodwork will be perfect. The backrest is made of rattan, which makes for a rustic look.
Even if it's made of teak wood and rattan, it's still comfortable to lounge at. The khaki-colored sofa comes with thick foam cushions, making it super cozy for sitting and lying down. This is a great sofa for your patio or even beside your pool area.
What customers like about it:
It fits in most patios
Easy to assemble with just one or two people
The fabric is soft and looks like linen
Wooden components have a smooth, waxy finish
Modern Style Rattan Outdoor Daybed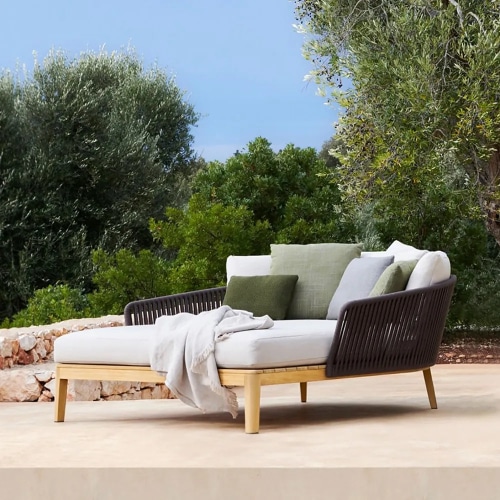 Another modern yet homey-looking piece for your patio is this daybed. It's a terrific addition to your outdoor space if you need a place to lay around as you take in the fresh air.
Unlike most daybeds that are rectangular, this one has a rounded silhouette. It's almost 70″ wide, making it wide enough for the most comfortable naps. It can also fit more than one person so that you can lounge with someone here.
It's made of ash wood and rattan for a gorgeous finish. It also has water-resistant cushions. So, you don't have to worry about it getting drenched in the rain.
What customers like about it:
No need to assemble it, plus easy to move around
Sturdy enough to withstand bad weather
It looks exactly like the website's photos
Very comfortable
Modern Round Stone Coffee Table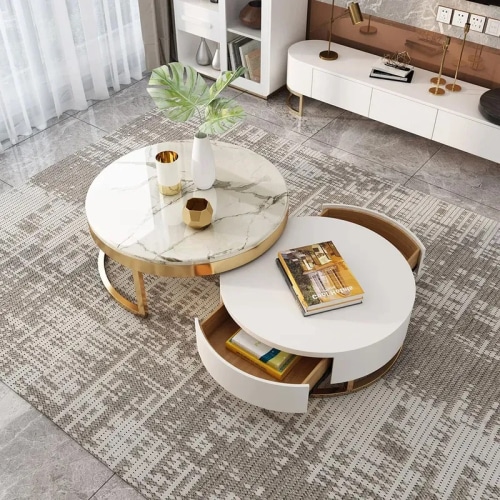 This luxurious-looking round table is compact enough for a small space. It's made of two parts. The first is a large table that serves as the base. The next is a smaller table that you can hide underneath the bigger one.
You can extend the two parts that sit on top of each other to sit next to each other instead. You get a giant coffee table for you and your guests.
These stylish coffee tables have rotary drawers on the side. It's the perfect place to store magazines, coffee table books, remote controls, and house keys.
Since this table is made of wood and metal, it's very durable. Its exterior has a white stone with gold detailing and legs. It looks very lush and lavish—perfect if you're going for an opulent vibe in your home.
What customers like about it:
Tons of storage space within the table
Versatile because it can be compact or expanded
It looks expensive even if it's not
Modern Outdoor Sofa Set with Coffee Table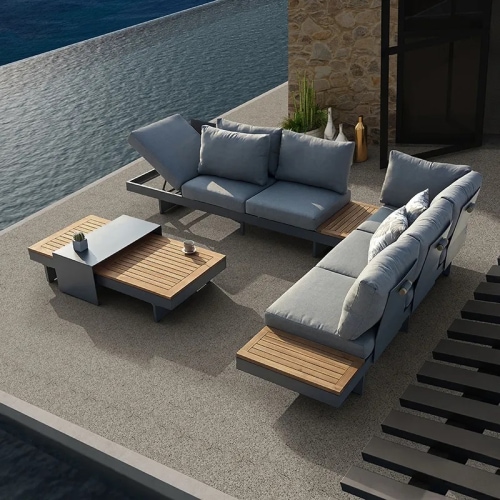 Don't know how to pair tables and chairs that well? Try getting this matching sofa and coffee table for your patio instead.
The sofa is sectional and L-shaped, making it look more unique than your typical sofa. It also allows more people to sit and rest in it. It's fantastic for prominent families and reunions with old friends.
While the sofa's base is made of teakwood, it has an aluminum coating colored charcoal grey. This coating makes it resistant to damage and corrosion, adding to its sturdiness. Meanwhile, the cushions are made of thick, lush foam. They're resistant to dust and mites so cleaning won't be a big issue.
The table is quite big at 55.1 x 27.6 inches. It's spacious enough to hold decorative items like vases and magazines. And there will still be enough room for coffee mugs and other refreshments you want to enjoy while outside.
What customers like about it:
The cushions of the sofa are firm and thick
Easy to assemble even if it has many pieces
Related: How To Make Your Living Room Feel Modern Yet Cozy
White Round Marble Dining Table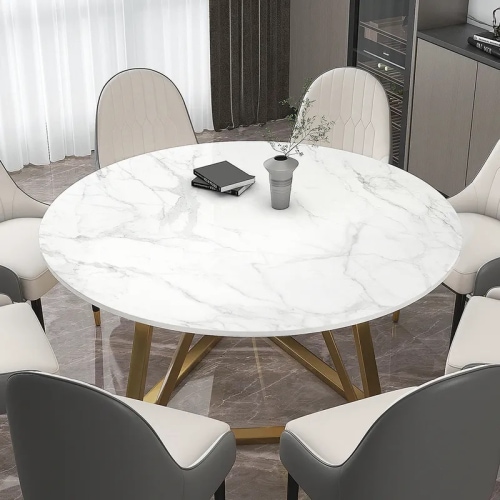 Are you tired of the same old wooden dining table? Spruce up your dining room with this opulent marble white round table. The grain in the marble gives your tabletop a more authentic and rustic feel. Meanwhile, its gold legs elevate this table's luxurious vibe.
Because the table is large and circular, it fits a group of six to eight. So, if you're a hostess who loves to have friends over for brunch or dinner, you'll love this table.
Cleaning this modern and sophisticated table is a breeze. Wipe clean with a damp cloth, and you're done!
What customers like about it:
Easy to set up even without instructions
Looks opulent and luxurious
Gets compliments from dinner guests!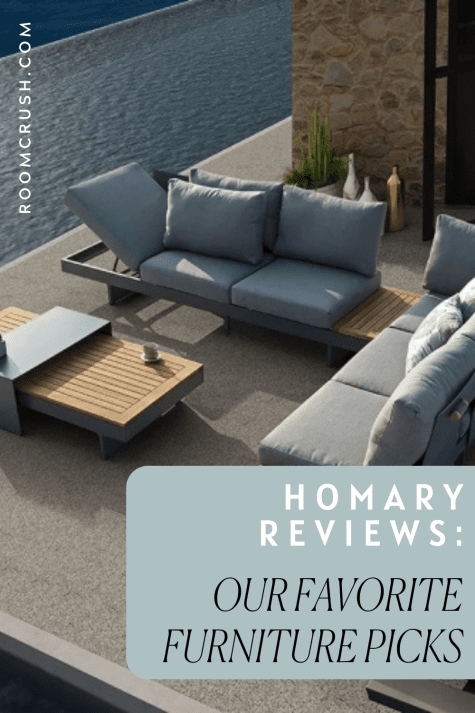 Homary Pros and Cons
Homary Pros:
Exclusive and unique designs
An extensive range of products fit for any room in the house
iOS and Android apps for faster shopping
Free shipping available in many countries
New items drop every day
Ships in more than 36 countries around the world
They have a 30-day return policy
Discount codes for new users that sign up for the newsletter
Most pieces come with a warranty
Homary Cons:
Although they claim to be an affordable brand, some products are costly
Homary Reviews
Homary has an average score of 3 out of 5 stars on Trustpilot. And on the brand's official website, there are 33k certified reviews. In addition, customers who buy furniture from the site often share photos of their pieces and décor. They include these with their happy thoughts.
But one of the best ways to see how high-quality Homary products are is through videos. Some content creators show off their home space with Homary goods.
For example, YouTuber Jolene Foliage made a video decorating her first home's living room and foyer.
The grand centerpiece? Her beautiful white and gold table from Homary. "I feel like this white and natural wood table with gold legs really brightens up the space and makes it feel modern!" she says.
Jolene also got a matte black planter from Homary. She tried to pair it with different plants and liked how most of them looked. That's how versatile the planter was.
Homary VS Wayfair VS Overstock
Of course, Homary isn't the only furniture brand out there. People also look at other home shopping options, like Wayfair and Overstock. But how does Homary compare to these two?
First of all, Homary has a wide array of unique, curated items. Meanwhile, the pieces at Wayfair and Overstock look similar. The designs of Homary are always modern and trendy. Those of the other two brands, on the other hand, look basic, plain, and even outdated.
We found that Homary's furniture prices tend to be a little more expensive than the other two. But it's more worth it to spend your money on something unique and eye-catching than overly simple.
Another plus for Homary is that they provide free shipping around the world. Wayfair and Overstock only offer free shipping for orders in the US.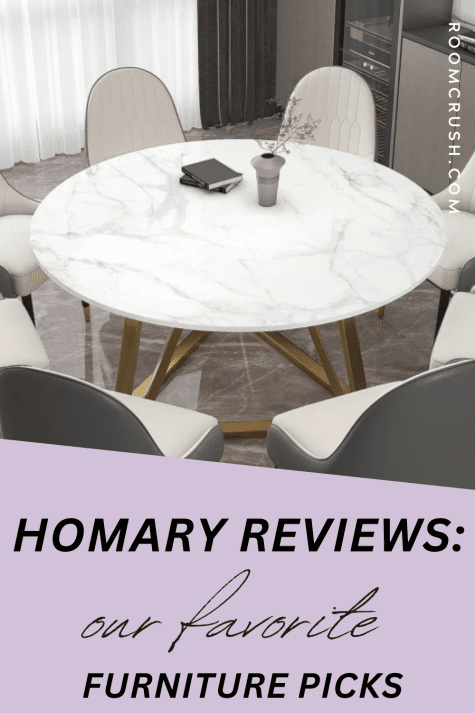 Is Homary worth it?
Homary is worth it because its furniture pieces are unique yet still chic and sophisticated. Their wide selection reflects different interior design styles, from rustic to modern. Many of these pieces won't be found in other shops, too.
Sure, the prices are a little up there, but the gorgeous pieces are well worth the money. Of course, if you're not ready to splurge on their more expensive products, you can always check the Sale tab. You'll find the best deals on products that still give your place a breath of fresh air on this page.
Their free shipping promo gives excellent value for money when you order online. And with a 30-day return policy and a three-year warranty, you're set for a risk-free purchase.
Read This Next