Vevor Review: Quality, Price, and Pros & Cons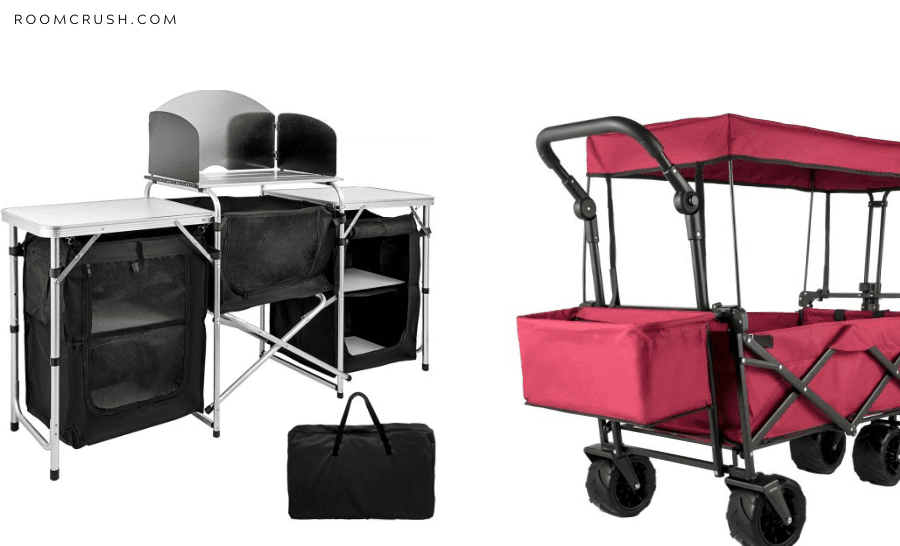 Summer is all about road trips to sunny cities and lazy days at the beach. But between these vacations, you're bound to relax at home. And where do you spend your time at home during the summer? Your backyard and garden.
Spruce up your outdoor area for summertime fun! Having stylish furniture is one thing. But you also need lawn accessories to be ready for summer. For example, you might consider installing a swing for your kids or maybe a grill for BBQ nights with friends. Outdoor equipment brand Vevor can help with that.
About Vevor
Vevor has many home organizations and lifestyle products that the whole family will enjoy.
Vevor is a home improvement brand that specializes in outdoor tools and equipment. They've been around for ten years. They market their items toward avid DIY-ers and professionals in manual labor. But they also have items that families can shop for.
---
7 Easy Home Updates eBook: Free!
Today, get a free copy of our ebook that shows you 7 simple updates you can make in your home this weekend that will make your home look expensive and increase its value. Tell us where to send your free copy:  
This site uses ads and affiliate content as an Amazon associate earning on qualifying purchases. Disclosure.
---
The company ensures that customers get the best quality tools for a reasonable price. So, most of the price tags on their items are affordable. This aligns with their slogan: "Tough equipment and tools, pay less."
Vevor takes pride in its 24/7 customer service. They also boast over 40 warehouses worldwide, from the US and Canada to the UK and Australia.
Shipping is free if you're in the US. After placing an order, it only takes 2-6 days for delivery.
Vevor Summer Bestsellers Reviews
Even we found excellent items on Vevor! Here are some of their summer bestsellers that we can recommend:
Vevor Camp Cooking Table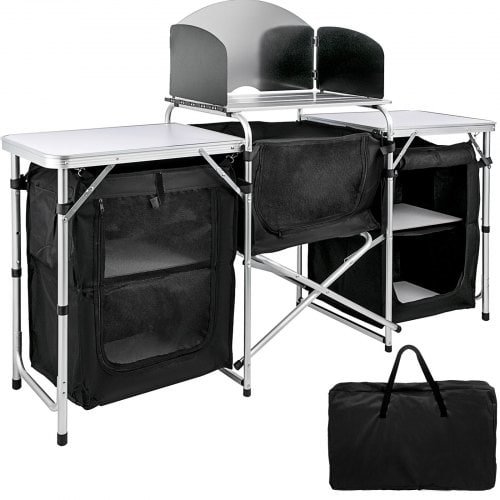 Have the best BBQ nights of your life with friends, family, and this cooking table. It is made of premium carbon steel for extra durability. Its hooks and handles are all made with stainless steel. It even has a heatproof coating on the outside, perfect for cooking with charcoal.
The table is quite wide at 38×16 inches. So, it's spacious enough to hold all kinds of kitchen equipment, like plates and utensils. That way, cooking will be much more organized.
Are you worried about uneven ground outside? No sweat. This table has adjustable feet, making it possible to use in any outdoor setting.
The table is super easy to assemble, thanks to its simplified instructions. Even if you're not a handy person, you can set it up in minutes.
What customers like about it:
It can be used for a range of cooking techniques, like grilling, roasting, and stewing
Hooks can hold many cooking utensils
Easy to assemble
Vevor Folding Wagon Cart
Need a wagon to hold all your outdoor tools and equipment? This garden cart is fantastic for your backyard or a trip outdoors.
It's a collapsible, stainless-steel wagon with many compartments to place your stuff. It has storage baskets, mesh bags, and a spacious area for more comprehensive tools. There's even a detachable canopy if you want to add some shade to the wagon.
It's also big enough for children to rest and play in when you're outdoors. If they're getting sick of the sun, prop up the roof to protect them from it. It's an excellent alternative to a bulky carriage you might bring when you go out with the little ones.
You can fold up the wagon in seconds and make it compact. So, it's straightforward to bring around when you go to golf courses, sporting events, and even camping.
What customers like about it:
Versatile—can be used at home or outside on trips
Perfect for beach trips when you have lots to carry
Many things fit inside
The roof can be used when babies sit inside
Very easy to assemble
Vevor Green Hang-Out Tree Tent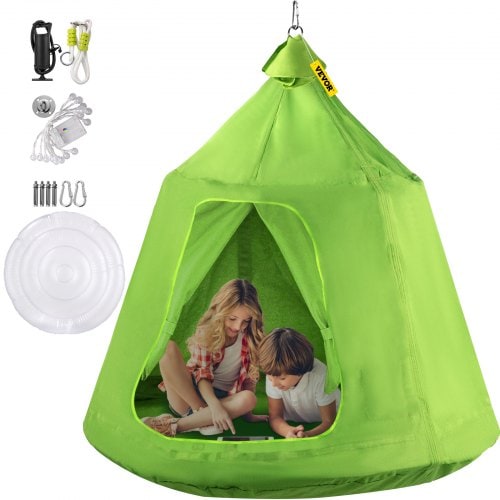 Here's a terrific alternative for treehouses—tree tents! If your child loves to adventure outdoors, this is the perfect addition to your backyard. It would be a nice treat for them as they play during summer vacation.
The tent can be hung on any sturdy branch of your tree. It's fashioned with thick, heavy-duty polyester canvas for the utmost durability. It can carry up to 440 lbs, so it's safe even for more than one child to play or lounge in. Even adults can try it out!
Inside, the tent has LED fairy lights to give a bit of ambiance. This is great for fostering a creative, imaginative atmosphere as your kids play.
The tent is lightweight, so you can hang it up anywhere without worrying about it being too heavy. And when you're all done, it's easy to fold up and store.
What customers like about it:
An absolute hit with adventurous kids!
Excellent quality for an affordable price
Made of sturdy materials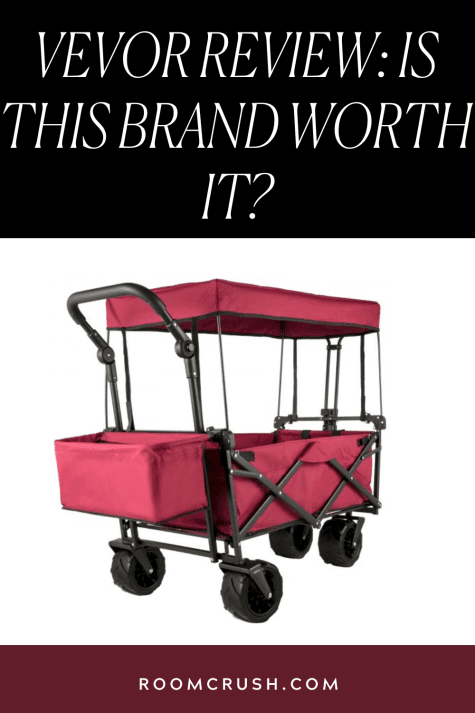 Vevor Pros and Cons
Vevor Pros:
Wide range of outdoor items
Affordable pricing
Ten years in the home improvement industry
Fast and safe delivery (free shipping in 2-6 days within the US)
30-day returns
All items have a one-year warranty
Vevor Cons:
All items are functional, so there's a lack of home décor products.
Vevor Reviews
The Vevor website itself has many excellent reviews from verified buyers. They also have a good score on Trustpilot and ReviewMeta. However, there have been a few issues with customer service.
There are also reliable Vevor reviews on YouTube. DesignsBySteffanie, for example, shared a video of her Vevor 8-in-1 Heat Press unboxing.
She even tests it on cam to show people how easy it is to set up and use.
Is Vevor worth it?
Yes, Vevor is worth browsing if you want to liven up your lawn and garden. They have a wide range of tools, accessories, and outdoor equipment.
The best part is that Vevor products are affordable. They also get extra brownie points for safe and fast delivery.
So, keep this brand top of mind when you're shopping for your backyard. And even if you aren't into power tools and equipment, we're sure your husband will thank you for them!
READ THIS NEXT: