Eucalypso Review: Comfiest Bed Sheets for Sensitive Skin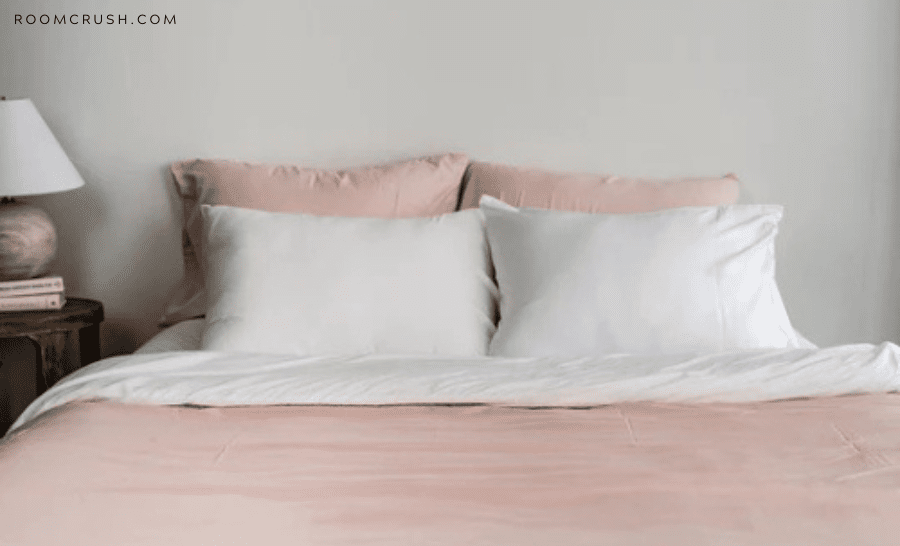 If you are shopping for sheets for sensitive skin, this Eucalypso review is a must-read. Waking up with night sweats is the worst. You feel sticky and uncomfortable, and when it starts happening over and over, you'll develop acne breakouts. Yikes!
But what if you had bedsheets that prevented night sweats even in the heat of summer? Sheets that were breathable, super soft, and keeping you cool as you sleep?
All of that is possible with Eucalypso Home. This brand creates eco-friendly bed sheets made from 100% organic eucalyptus fibers. They make your sleep breezy and comfy all night long.
Regular cotton sheets are okay, but maybe it's time to switch it up. Today, we'll be covering what Eucalypso does differently and why it might be your next favorite bedding brand. Stay tuned!
---
7 Easy Home Updates eBook: Free!
Today, get a free copy of our ebook that shows you 7 simple updates you can make in your home this weekend that will make your home look expensive and increase its value. Tell us where to send your free copy:  
This site uses ads and affiliate content as an Amazon associate earning on qualifying purchases. Disclosure.
---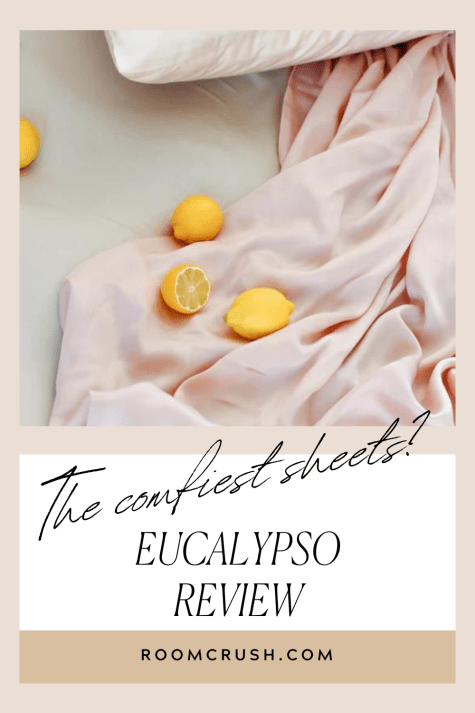 About Eucalypso
Eucalypso was founded in 2018 by Elle Liu, a woman with uber-sensitive skin. Elle was a hot sleeper, which meant she constantly woke up in the middle of the night with sweats. This led to sleepless nights and, much later, acne breakouts.
Cotton sheets often trap germs and bacteria from sweat. So, she made it her goal to create clean, comfy, natural beddings that would keep her (and other people going through the same thing) cool and acne-free. The answer? Sustainable fibers made from eucalyptus.
And thus, Eucalypso was born! Eucalypso sheets are ultra-soft, ethically made, and sustainably designed using 100% organic eucalyptus. The brand's eucalyptus plants are harvested in Austria, supporting a local mill.
Eucalyptus fibers are ten times more sustainable than cotton. Plus, Eucalypso uses a system that saves water by reusing it.
What's unique about them is their cooling effect. This makes even the hottest sleepers feel cool and cozy all night. It's perfect for summer or those living in tropical cities!
Since its launch, Eucalypso has served 50,000 happy customers.
Many of these are Millennials who are conscious shoppers and want a comfy sleep after a long day.
Eucalypso has 13.4k followers on Instagram, where they post bedroom inspo photos. They've also been featured in publications like Forbes, Inside, Vogue, etc.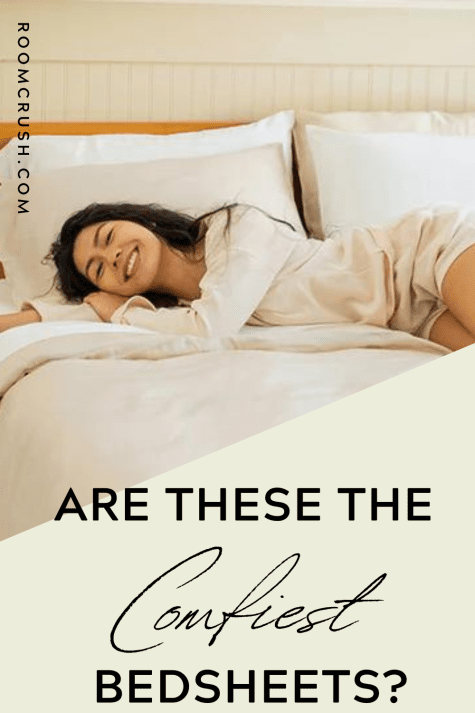 How to order from Eucalypso
The website is aesthetically-pleasing and super easy to navigate. Instead of bombarding you with many sections, the site focuses on selling a few products. That way, it's easy to find precisely what you're looking for.
You can shop their bedsheet sets, duvets, pillowcases, and even baby crib sheets. They have sleeping accessories as well. These include room sprays and sleeping masks to cover your eyes as you sleep.
Eucalypso makes all its products with 100% certified TENCEL™ lyocell. With the power of TENCEL™, your Eucalypso sheets are softer, more breathable, and 70% more moisture-resistant than cotton. So, you don't have to worry about night sweats and acne breakouts.
Eucalypso makes its beddings using DreamWeave™ Technology. This unique method makes eucalyptus fabric smooth and silky. That makes them super gentle on sensitive skin. It also makes it cool to the touch.
If you're within the USA, you get free shipping. If you're not satisfied with your products, you can return them within 30 days of placing the order.
We've heard a few stories about customers' problems with fitting. Make sure you double-check the Eucalypso size guide before placing your order.
Related: How To Make Your Bed At Home Like A Luxury Hotel
Eucalypso Bestsellers Review
Eucalypso Classic Sheet Set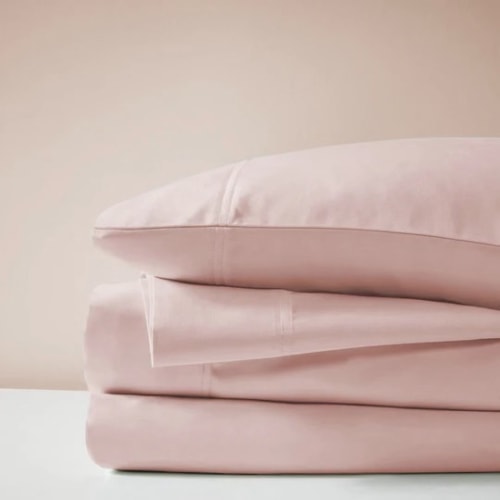 Feel the difference between cool, ultra-soft bedsheets that are gentle on the skin with this set. The hypoallergenic and antibacterial sheets are perfect for sensitive skin. And since the sheets cool you down, you won't be waking up to those dreaded night sweats!
These sheets are natural and dyed with organic materials. It also doesn't contain any toxins and harmful chemicals that can irritate the skin.
The sheet set is available in Twin to Split King sizes and seven elegant colors. All sheet sets come with 1 fitted sheet, 1 flat sheet, and 2 pillowcases (the Twin sets come with one standard pillowcase. Meanwhile, the King gets two King pillowcases).
What customers like about it:
Super soft, like you're sleeping on clouds
It keeps you at a cool temperature all night
Antibacterial & Hypoallergenic to prevent breakouts and wrinkles
Heavenly Eucalypso TENCEL Duvet Cover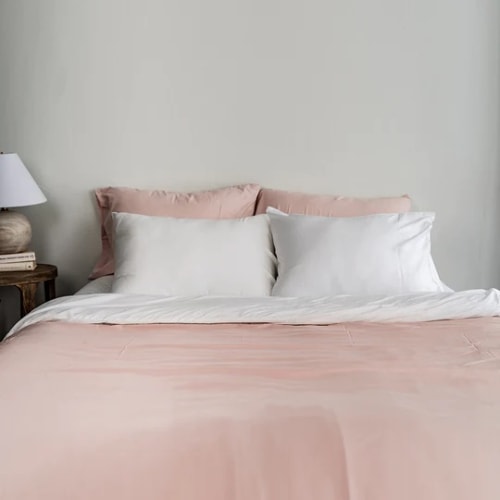 These duvet covers are perfect for snuggling. You can wrap yourself around them without worrying about getting hot and sweaty. Instead, it regulates your temperature as you sleep. So, you stay feeling cool even when it's extra hot outside.
Like the rest of Eucalypso's products, these duvet covers are moisture-resistant. So even if you do sweat, it won't absorb into the fabrics. That means fewer breakouts in the long run. You won't have to do laundry that often as well, thanks to the antibacterial eucalyptus fibers.
You can get this duvet cover in two sizes: Queen and Cal-King. In addition, they're available in eight warm and sophisticated colors.
What customers like about it:
Soft and light, yet still thick
Very comfortable
Eucalypso Silk TENCEL Baby Crib Sheets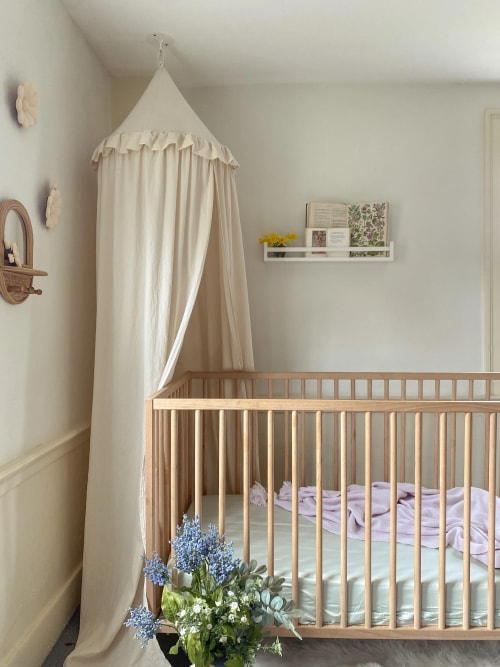 Your baby deserves only the softest, safest sheets. These hypoallergenic, organic eucalyptus sheets are perfect for their crib. One night in these sheets, your baby will be off to dreamland in peace.
These crib sheets are light and breathable, so they'll be super comfortable for your baby. In addition, Eucalypso never uses synthetic fibers or harmful chemicals on its sheets. So, you know they're good for your baby's skin and health.
These sheets are available in five cute colors.
What customers like about it:
Soft and silky to the touch
Parents don't have to worry about their baby's sleepless nights
Eucalypso Pros and Cons
Eucalypso Pros:
Natural sheets made of 100% organic eucalyptus fibers
Sustainably and ethically made
Сertified TENCEL™ lyocell makes the sheets cooler
Super soft and comfy
It prevents night sweats and breakouts
Antibacterial so that you can wash them less
Recycles and reuses water
Available in many colors
Free shipping within the USA
Eucalypso Сons:
Some have issues with the sheets' fit. Be sure to double-check the sizing chart before buying anything.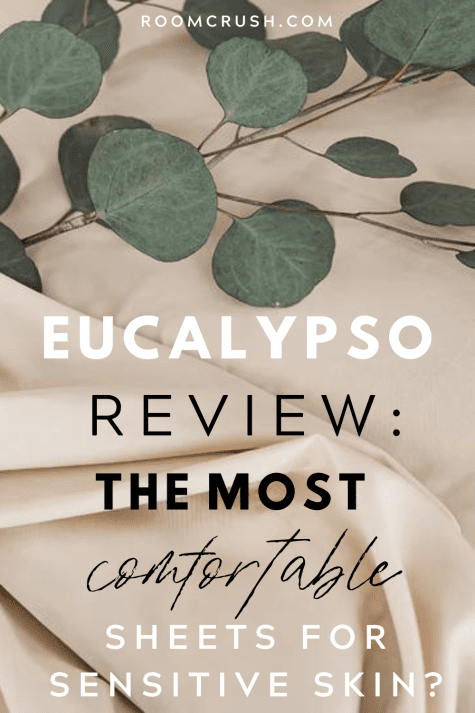 Eucalypso VS Buffy VS Sheets & Giggles
Eucalypso isn't the only bedsheet brand out there. But for many reasons, it's a much better option than others.
Thanks to DreamWeave™ Technology, your sheets leave you more relaxed at night. That means fewer night sweats and no breakouts. Meanwhile, TENCEL™ lyocell ensures that your sheets are super soft and cozy. What more do you need for a good night's rest?
Eucalypso is an excellent option for more conscious buyers. The brand prides itself on being an ethical and sustainable company. You can't say the same for the other brands.
But how does Eucalypso fare against competitors, like Buffy and Sheets and Giggles?
Buffy and Sheets and Giggles both offer eucalyptus sheets as well. However, they don't use DreamWeave™ Technology to soften their eucalyptus fibers. Instead, their sheets are made only from a simple weave. Their sheets also don't leave you feeling cool and breezy all night.
Only Eucalypso uses certified TENCEL™ lyocell, while our Buffy and Sheets & Giggles do not sell TENCEL™ sheets, but rather 'Eucalyptus Lyocell' that mimics the technology used to make TENCEL™ lyocell. TENCEL™ has become representative of quality, durability, and sustainability, so look out for the TENCEL™ brand when purchasing lyocell based products. Eucalypso products last longer, feel softer, and are higher quality than the competitors.
Furthermore, brands like Sheets and Giggles don't really put sustainability at the core of their brand. So, if you prioritize ethically made sheets, Eucalypso is a better fit for you.
Is Eucalypso worth it?
Yes. If you want to make the switch to organic sheets and improve your sleep quality, Eucalypso is so worth it. The sheets are soft and silky, but they're ethically made too.
It's super worth it for those who sweat a lot and have sensitive skin. Eucalypso sheets will keep breakouts and sleepless nights at bay. That way, you can get the good night's rest you deserve.
Eucalypso has free shipping, giving you more bang for your buck with each purchase.
Read This Next: