6 Ways to Clean and Decorate Your Home This Spring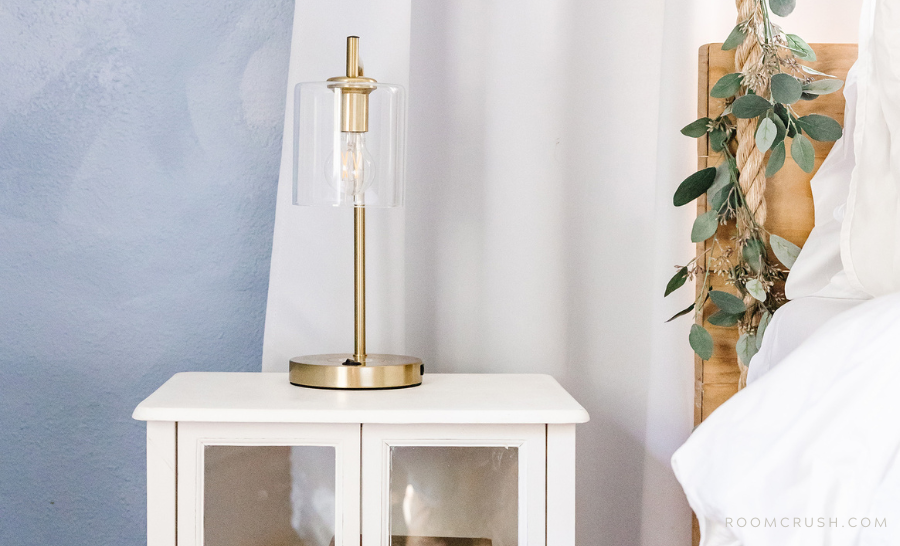 Spring is finally here; the birds are chirping, and it's starting to warm up. With the spring season, there is a sense of renewal that comes with a craving to freshen up your home.
It could be through giving it a deep clean, decluttering, or renovating.
It is an ideal way to bring a new feel of spring into your home as you get rid of the old.
Here are a few ways to give your home a fresh start with spring cleaning and décor ideas.
---
7 Easy Home Updates eBook: Free!
Today, get a free copy of our ebook that shows you 7 simple updates you can make in your home this weekend that will make your home look expensive and increase its value. Tell us where to send your free copy:  
This site uses ads and affiliate content as an Amazon associate earning on qualifying purchases. Disclosure.
---
6 Steps to Clean & Decorate your Home this Spring
1. Have a Schedule in Place
Every successful task must begin with a plan. A schedule enables you to map out areas in your home that need thorough cleaning, repairs, and items to do away with.
Walk around your home, room by room, and identify where to start. An ideal schedule will help you divide your tasks and keep you focused.
To create a cleaning schedule for your home:
Grab a pen and a notepad, and get ready to walk through your space, room by room, taking a realistic inventory of the areas and tasks that will make up your deep-cleaning house schedule.
Note down all the areas and rooms in your home that need regular cleaning, including the entryway, stairways, and hallways. Separate this list from that of the areas that you don't often use, such as the guest room. For such areas, you can work them into your home cleaning schedule seasonally or as needed.
Visit each room on your cleaning schedule one by one and list down all the cleaning tasks required around that room, in the order of priority.
Build a basic cleaning checklist for each room, including all necessary tasks. For instance, dusting and mopping all rooms, switching up the textiles, and cleaning all surfaces.
Bring out all the cleaning supplies and tools you need before you start cleaning, in order.
Decide on the frequency of cleaning each room; the bathroom, for instance, would need to be cleaned often than the storage room.
Set aside timeframes for your cleaning and get started. Be sure to avoid overwhelming yourself.
Tick off your list as you get done.
2. Declutter
It is easy to accumulate a lot of items during winter, items that you won't need during spring.
Before you carry out any deep cleaning or decoration, declutter your home and put away winter items.
You can save these items such as ice scrapers and shovels for the next winter season.
As you declutter, organize items into those that you will keep, sell, or donate.
3. Spring Clean your Home
Notice all those areas you've been skipping during routine cleaning? It's time to grease your elbows for a deep spring clean.
Once you're through with decluttering, have in place the necessary items for deep cleaning like detergent, vacuum cleaner, a damp cloth, and brushes.
Check out our favorite eco-friendly cleaning products to stock up on this Spring. 
Wipe floorboards, vacuum the carpets, and clean your windows, both outside and inside. Sanitize toilets, bathroom sinks, and showers, and degrease all kitchen appliances.
Sounds like too much effort? I'm with you. That's why I got myself a Narwal, which cleans my floors by itself!

It even mops the floors!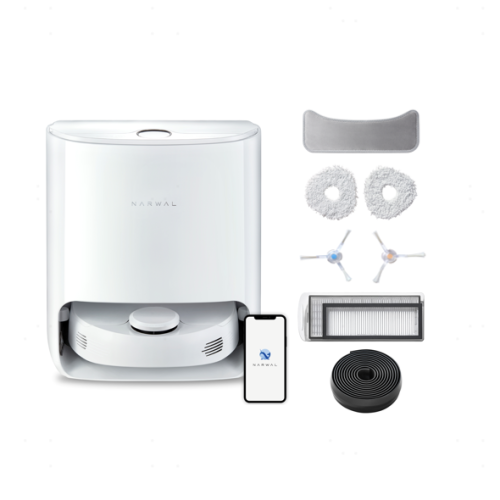 Check Out Narwal Here!
4. Make Renovations and Repairs
With the spring season being warm and vibrant, it is the perfect time to make all the necessary repairs and renovations you've been ignoring during winter.
It could be anything from bringing in new kitchen supplies or installing new flooring.
Remember to take care of your outdoor living spaces, such as the porch and patio. Give them and your front yard some curb appeal by planting flowers, trimming bushes, and applying a fresh coat of paint to the walls.
You May Also Like: How to Choose the Right Furniture for your Home
5. Bring in New Décor
Incorporate new spring décor to give your home a fresh feel. Bring in items with cheerful colors such as napkins, rugs, and throw pillows.
Since the Easter period is fast approaching, add Easter-themed décor like a beautiful wreath on your front door.
Freshen your kitchen with colorful bowls of fruit, spring-scented soaps, lights, and flowery hand towels.
6. Open the Windows
Opening your windows is the easiest way to freshen up the house. This way, there is a free flow of air, and sunlight can stream in.
If the weather isn't warm enough, open your windows for an hour or so to get rid of winter recycled, stagnant, and germ-ridden air.
It is also an excellent idea to open windows to allow out dust during decluttering and cleaning.
Use this time during spring to give yourself a fresh start.
Have a schedule in place, declutter, deep clean your home, and add new decorations.
With Easter being part of the seasons we will be celebrating, add entryway décor like a beautiful wreath and lighting. Bring in cheerful colors, open the windows, and remember to take care of your exterior spaces.
Which of these tips are you going to use to clean your home this spring?
What To Read Next: