Best Home Office Ideas To Increase Productivity
best home office setups for productivity.
After all, that should be the focus of our design. These office decor ideas are not expensive but will help your efficiency since they will help you to focus on your job. Let's dive in…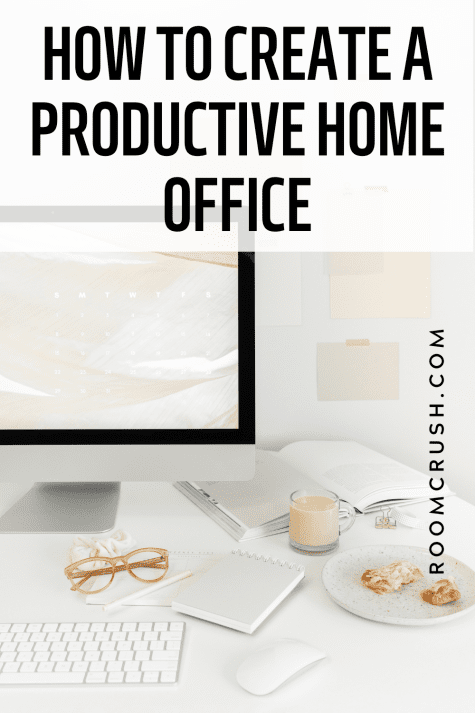 How Do I Set Up A Home Office?
work environment
. Try your best not to rush this process and be mindful that interruptions will affect your productivity. If you are fortunate enough to have a dedicated room, such as an empty bedroom that can be used for office space, then your space is pretty much an easy setup. However, if this is not your case, look for other areas in your house, such as a finished basement or attic. The point is,
if you are going to be productive, you would want to avoid having to pack up your office at the end of each workday.
Therefore, using a kitchen table or another area that is shared by others in the home would not be the best choice. If space is tight, you may need to think outside of the box. For example, how about using a large empty closet and removing the doors to create a dedicated space for your work environment? Some people may find this a bit too closed off, and if that is your case, how about finding a corner within a room?
Shop the room:
SHOP ALL ITEMS HERE
Consider An IKEA Corner Desk Idea
Corner nooks work great for your home office since a corner desk will provide plenty of working space. Second, corners of a room are usually near a window which gives you the extra benefit of sunlight.
Amazon Basics L-Shape Office Corner Desk, 55-Inch, Espresso
L-shaped: fits nicely in a corner; same length on both sides for maximum space; can accommodate 2 or 3 monitors
Versatile: works well as an office desk, computer desk, writing or drawing desk, gaming desk, crafting space, and more
Cable cut-outs: the middle board provides cut-outs for running cables
Durable construction: made of 60% metal and 40% particle board for sturdy, reliable strength
Dims and warranty: measures 55.1 by 55.1 by 30 inches (simple assembly required); backed by an Amazon Basics 1-year limited warranty
To keep your office area private, consider placing a decorative privacy wall to keep the space divided from the rest of your home.
Adding a privacy wall is especially crucial if your workspace is in your bedroom as this would "allow" you to feel a little discounted from your work environment.
Sorbus Room Divider Privacy Screen, 6 ft. Tall Extra Wide Foldable Panel Partition Wall Divider, Double Hinged Room Dividers and Folding Privacy Screens, Diamond Double-Weaved (8 Panel, Beige)
ROOM DIVIDER SCREEN (8-PANEL, BEIGE) — This partition style screen divides your room for privacy or simply to display as a decorative accent
CREATES PRIVACY — Suitable for dressing privacy, porch privacy, privacy from neighbors on patio — Covers windows, blocks off unsightly items, divides sleeping areas for guests
VERSATILE USE — Ideal sunscreen, home decor, partition furniture, decor screen panels, patient divider for clinics — Makes room distinctions without real walls — Adds intrigue and defines space in studio apartment, living room, bedroom, kids room, sunroom, laundry area, backyard patio, and more — Complements bohemian, modern, traditional, rustic farmhouse styles
FOLDABLE PANELS — No assembly required — 2-way hinges allow for folding in either direction and provides arrangement flexibility — Simply slide the two shelves into the divider and expand to the length of your preference — Lightweight and easy to move — Folds close for storage when not in use
DECORATIVE DESIGN — Stylish diamond weave pattern in beige — Made of Russian camphor pine and paper rope — Has 8 panels — Double-hinged for folding — If used outdoors, protect from elements and store indoors after use — Each panel approx. 19.50" wide — Overall unit measures approximately 130" L x 19.50" W x 69" H
IKEA Desk Ideas
How Do I Build A Cheap Home Office?
Many people try to over-complicate this process, but in reality, a cheap home office setup involves the following:
a desk
, a way to stay organized, and some privacy.
Since most of your time will be spent on your desk,
it's essential to make this the focal point of your design
.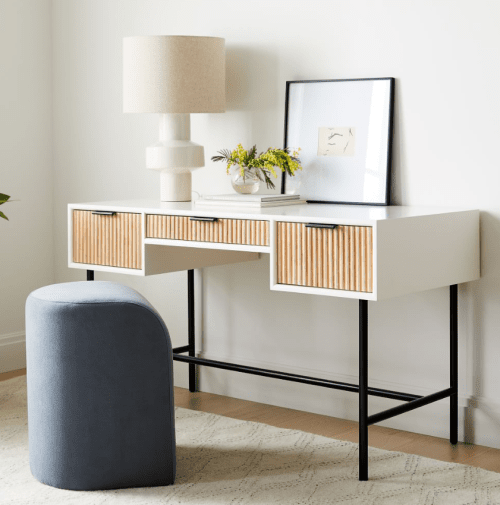 Of course, you need to be comfortable; therefore, your choice of seating is also important. With office chairs, think about whether ergonomics or design are more important to you. If you have to sit for long periods of time, it might be best to get an
ergonomic chair
to avoid back and neck pain, even if the design isn't your absolute favorite. But if you only need to sit for short periods of time, think about whether you'd like a comfy,
decorative chair
instead. Some of our favorite home office chair ideas: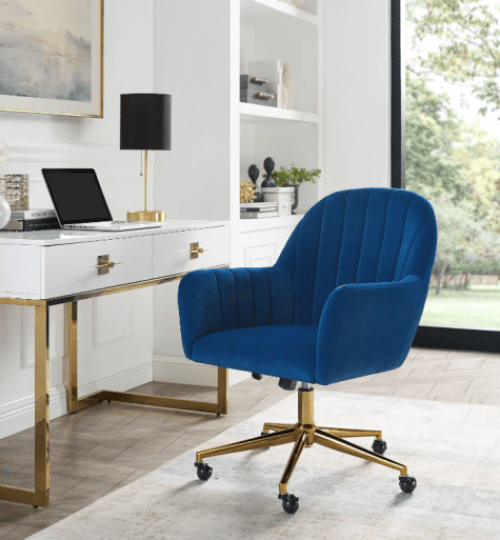 Use Professional Office Decor Ideas To Get Home Office Ideas
The positive aspects of working from home are apparent. However, working from home also has
some real challenges
which can be
discouraging
and
hurt the growth of your business.
If we examine some of the benefits of working in a professional environment, we can incorporate some of those ideas right into our own home office spaces. In other words, when you show up for work, you realize you are there for one
main reason
,
to earn a living.
Best Home Office Setup For Productivity
For optimal productivity, try to include the following:
Proper office equipment: desk, printers, scanners, etc. We love the HP Deskjet Printer for its sleek design, and the fact that you can copy, scan, and print from your laptop or phone!
Ways to stay organized: filing cabinet, shelves, wall bins.
To help you maintain a set schedule include a clock in your decor.
Tools for productivity such as project management software.
Privacy to reduce distractions from family and friends.
Remember that your shelves and wall bins don't have to look corporate! These days, it's easy to find items that match the rest of your decor.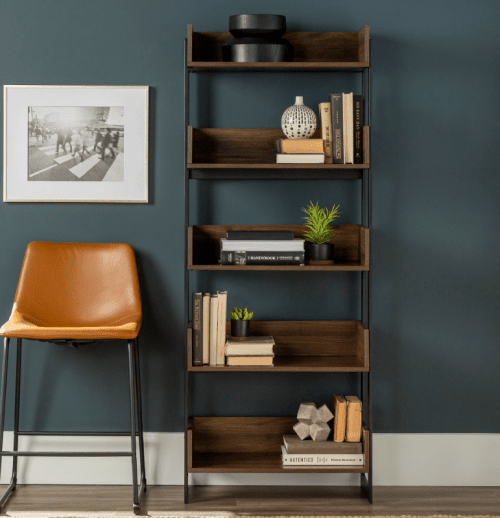 For example, these organization tools would look great with
farmhouse
or minimalist decor:
Sale
Bush Furniture 2 Drawer Lateral File Cabinet, Linen White Oak
Coastal and Farmhouse Charm - The Key West Collection's 2 drawer file cabinets for home office boast a relaxed, open appearance that complements homes with coastal or farmhouse styles.
Organize Your Workspace - Keep important paperwork within reach with this small file cabinet; The office file cabinet's two drawers open on smooth ball bearing slides and can hold letter, legal, and A4-size documents weighing up to 50 pounds.
Stylish Storage Solution - The Key West Collection's lateral file cabinet is crafted with a sturdy post leg design and a durable laminate surface, ensuring long-lasting file storage that looks great in any room.
Effortless Assembly - Our file cabinet is ready-to-assemble and includes step-by-step instructions for quick and easy assembly; Plus, with its wall attachment hardware, you can ensure your filing cabinet stays stable on both hard and carpeted surfaces.
The Key West Collection - Post leg designs, unique X pattern accents and a weathered finish bring easy-going charm to any living space; Take your personal workspace to the next level with a range of furniture solutions in several attractive finishes.
Sale
O&K FURNITURE Double Wide 6-Shelf Bookcase, 80.7" Industrial Large Open Metal Bookcases Furniture, Etagere Bookshelf for Home & Office, Vintage Brown
Wide Open Design: This sturdy double wide bookcase with 12 open shelves that are spacious for storing books and displaying attractive showpieces in your living room, study, bedroom and office decor.
Heavy Duty Bookshelf: 60.6"x 13.8" x 80.7"-Inches; Height between Shelves: 14.2-inch. Each shelf (6 shelf) can accommodate up to 220 lbs, making it safe and sturdy for long-term use.
Reliable Construction: It pairs high level MDF board with wood grain veneer and clean-lined metal frame ensure the etagere bookcase can hold a considerable amount of weight.
Tipover Resistance Device: The package comes with 2 anti-toppling metal brackets to prevent the bookshelf from dumping and scratching the floor. The side fence design adds a touch of elegance to your home office decor while keeping your items from falling off the side.
Easy Assembly: All assembling parts and step-by-step instructions are included for quick and hassle-free assembly. brown shelves contrasted with the black metal frame adds rustic industrial charm to any space. A classic yet functional bookshelf to be display in any room.
Sale
Desk Organizer, Pen & Pencil Holder - Desktop Caddy with 5 Compartments - Multi-Functional Table Storage Box for Home and Office with Adjustable Wooden Dividers - White
TIDY DESK, TIDY MIND: Use Tidear Desk Organizer to tidy up your desk, improve your concentration, boost your effectiveness and reduce your daily stress. An organized desk is even good for your mental health!
MULTI-FUNCTIONAL: This cute modern organizer box can hold all your pens, pencils, remote controls, glasses, sticky notes, makeups, cards, etc. You can also use this desktop caddy for organization of your end table, nightstand, vanity table and school desk.
PERFECT SIZE: Approx. L×W×H: 7.1" × 5.8" × 3.9" / 18.2cm × 14.5cm × 9.8cm. One bigger compartment and 4 smaller ones. With removable wooden dividers you can customize the compartments to your preferred sizes & clean the desktop organizer easily.
CAPACITY: 5 compartments with enough storage space to organize all your daily used small items at home, school, and office.
CLEAN DESIGN: TIDEAR Desk Organizer adopts Minimalist Design Ideas. Simple Design, Super Functional!
Use Your Home Office Decor For Being Productive
Like many of you, I enjoy my short commute to work but… Since I am passionate about my business, it's really easy to fall prey to working endlessly; therefore, you need to ask yourself the following questions. Do you
LIVE to work,
or 
do you WORK to live?  
Although you can find enjoyment in your work,
PLEASE
keep your priories as your primary motivation. I realized that it could be easier said than done; however, these action steps will help you accomplish that.
TIP # 1 Design Your Days
Create a work schedule that follows those of your family members so you can devote your off hours to them if possible. For example, if you have children, why not focus on your hardest work tasks while they are at school?
TIP # 2 Design Your Morning Routine
Most successful business people will testify that waking up early is vital as you are the most productive. The morning is quiet, and your mind will be more focused.
TIP # 3 Work SMART, not hard.
Many of us can get distracted easily when working; therefore, to help avoid this,
create a TO-LIST of goals you wish to accomplish for the day
. It could be as simple as writing things down on a sheet of paper. For me, I run my business and life off my whiteboard. Over the years, I tried online planners, calendars, and software but have never felt they were as effective. One reason why this works so well is that I can quickly grab my dry eraser marker and scribble a quick idea or task throughout the day. This helps me clear my thoughts and allows me to get back to my current project. Second, having your goals, notes, and projects as a consistent reminder not only gives you a sense of urgency but also helps you prioritize tasks to be the most effective. Read:
How To Create A Mood Board
Office Decor Ideas – DIY Dry-Erase Planner
Whiteboards or dry-erase boards need two things in order for them to work.
Smooth writing surfaces such as glass or acrylic
Writing tool.
Acrylic whiteboards can be very costly, so as an alternative, you can use a large glass picture frame.
Clock In With Style
This may sound a little odd, but I find it
helpful to have a clock
in my master bathroom. It helps keep me
punctual
as it consistently reminds me time never stops. Further, I use Alexa to set timers and alarms throughout my workday.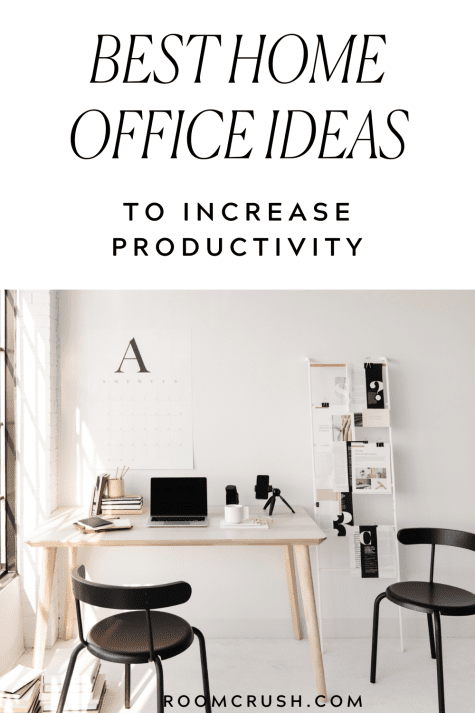 Limit Your Distractions
QUESTION:
Would your family call you endlessly if you were in a professional office setting? No!
If you find people are
not respecting your time,
first evaluate what message you are giving out. One phone call can disrupt your workflow for more than the time you are on that conversation.
Set your boundaries
and
train those around you.
If you are UNABLE to do so, you may need to rethink being self-employed. I get you don't want to hurt anyone's feelings, so communicate your reasons. Please, don't overcomplicate your approach…
The Best Home Office Setup For Productivity Includes Ways To Stay Organized
Here are a few of my favorite ways to create a stylish office.
We built a 10-foot-long drafting-style desk for two. To keep things off my desk, I use
wire baskets for paperwork.
Once the paperwork is completed they are
filed in a cabinet.
To define the spaces between my husband and me, I used different tabletop lighting and mugs to hold some odds and ends. Not sure how or why I currently have construction pencils, screwdrivers, or iPad styluses in my mug…but I'm sure my husband will think I stole them.
home office decor should be filled with things that make you happy and motivate you to be successful in your business. The office design should be functional, but it can definitely be pretty too and match the rest of your decor!" data-pin-title="The Best Home Office Ideas for Productivity" />
Home Office Inspo
When designing your office, try to arrange your furniture to
best utilize your real estate.
For the most part,
I like to begin by anchoring the room where the desk will live.
What?!
I know…let me try to paint you a picture.
In one of our previous properties, we did not have a spare room to create an office. Instead,
we used the mudroom which was located off the garage. The previous owner used it as his auto part store!
Surround Yourself With What Inspires You
This should be easy as
it's a personal one. 
As we become adults we get burdened down with responsibilities, chores, and things that are
NOT
 fun. Fill your office with things that bring you pleasure. Let me provide you with the definition of pleasure: causing a feeling of pleasure or enjoyment, a mood. Now, that we are on the same page –
let's create your mood
. For those of you who are in the creative field,
you know what makes you happy and gives you those butterflies…
use that to inspire your space.
Home Office Decor On A Budget
A desk is made up of a tabletop and something to hold it up.
Keep it simple by purchasing two inexpensive bookshelves for your base and using a piece of wood as your top.
Ikea is always a good idea. Growing up in New Jersey and New York, we are
naturally drawn to anything but a cookie-cutter style. 
So our simple desk would consist of something like… finding an old door as your tabletop and if it's not leveled, purchase a glass for it. We're not that simple but we're frugal.
Make Good Use Of Your Wall Space
The last thing you want in your home office space is an uninspiring, blank wall. But you don't want something distracting, either. To make the best use of your office wall, aim to include a wall clock. This will help you stay organized and on time. We love this
wall clock
for its sleek, modern design:
To motivate yourself in your home office, you can print out some of your favorite inspirational quotes or get motivational posters. And to keep you in a good mood, print out your favorite photos, or at least a few! Finally, you can create a bulletin board of to-dos and accomplishments on top of a beautiful fabic.
Best Home Office Ideas To Increase Productivity – Conclusion
The best home office setup for productivity is one that helps you stay inspired and allows you to truly enjoy the workspace. Your home office decor should be filled with things that make you happy and motivate you to be successful in your business. The office design should be functional, but hey let's make it pretty too 😉 For more home styling tips and tricks, drop by anytime. Hey, we're always up for company.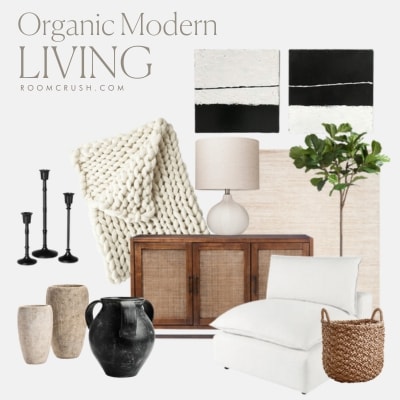 ---
7 Easy Home Updates eBook: Free!
Today, get a free copy of our ebook that shows you 7 simple updates you can make in your home this weekend that will make your home look expensive and increase its value. Tell us where to send your free copy:  
This site uses ads and affiliate content as an Amazon associate earning on qualifying purchases. Disclosure.
---
Having worked from home on and off over the years, I have come to appreciate how impactful my workspace is.  Yes, the decor is important since your surroundings have a direct impact on your creativity and your overall mood. However, today, I wanted to review some of the