20+ Houseplant Decor Ideas To Inject Life Into Your Home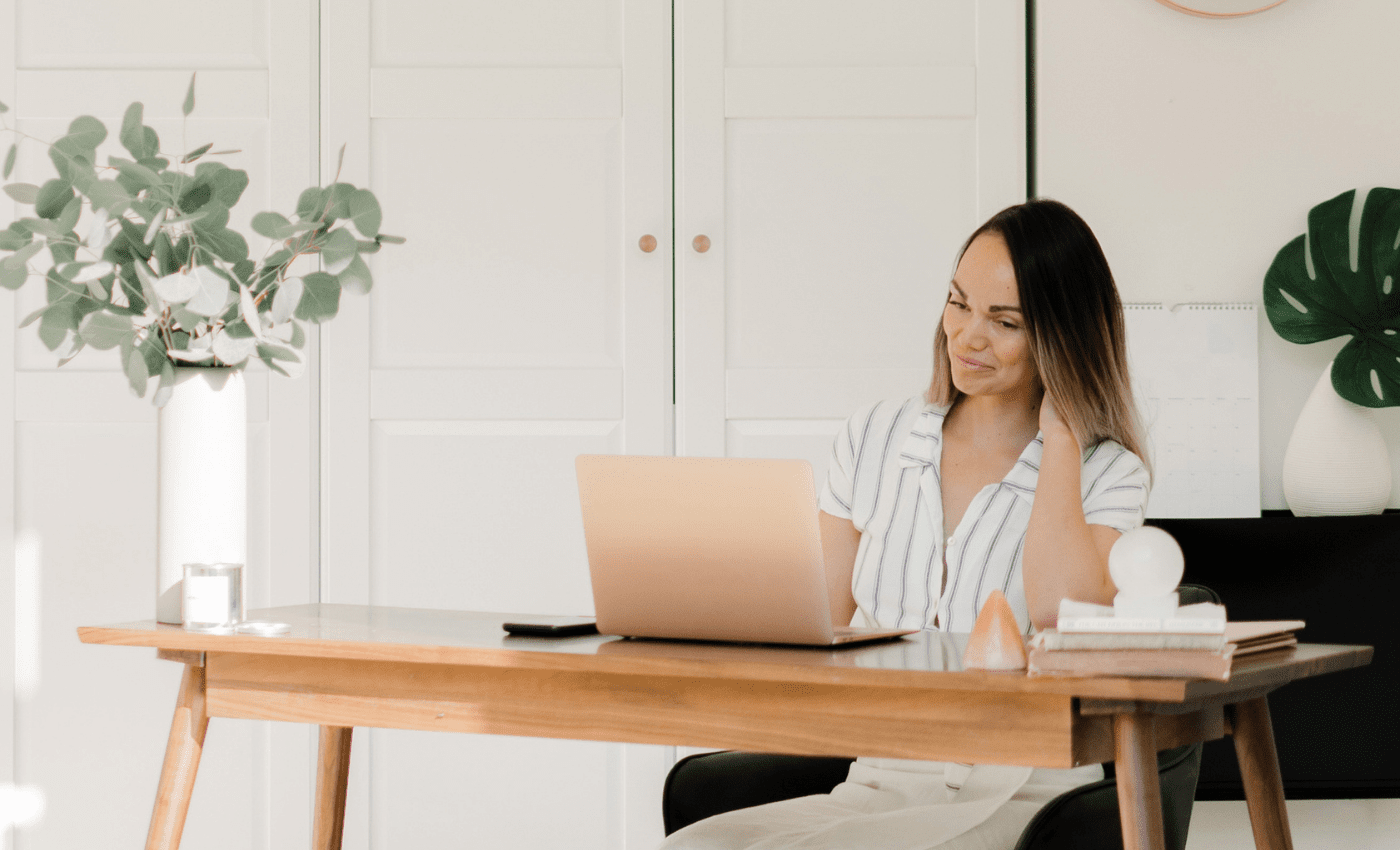 You can never underestimate the importance of having plants within your interior spaces.
Good thing, you don't have to have an entire garden room to make a statement with your indoor plants because the houseplant decor ideas in this article will inject life into your home.
Beyond their aesthetic appeal in interior design, having plants in your home eliminates toxins in the air and improves the quality of air, not to mention the many aromatherapy benefits that specific plants can provide.
---
7 Easy Home Updates eBook: Free!
Today, get a free copy of our ebook that shows you 7 simple updates you can make in your home this weekend that will make your home look expensive and increase its value. Tell us where to send your free copy:  
This site uses ads and affiliate content as an Amazon associate earning on qualifying purchases. Disclosure.
---
Whether you have a green thumb or not, start with these best indoor plants for beginners and using the houseplant decor ideas below, transform your indoor space to a green retreat.
20+ Houseplant Decor Ideas To Enhance Your Space
TIP: To create visual interest within your space, mix different heights of houseplants.
Mix plants small enough to complement a console or table surface with those that are big and tall enough to command their own floor space.
Also, add beautiful blooming plants like orchids which make a statement that draws the eye and brightens the room.
You can finish with succulents and cacti if you require low-maintenance plants, which makes them easy to care for.
Now use these houseplant decor ideas to bring the outdoors in and immediately add life to any room:
1. Display on a Floating Shelf
We all have shelves in our homes, from the kitchen and home office to the living room, to help utilize our space.
Take note of each plant's growth habit and size after establishing areas on your shelf with bright light (direct and indirect), medium light, and low light, as well as the plants that thrive in each exposure so you can position your plants correctly.
Display cute houseplants in planters and position hanging and vine plants like Pothos on high shelves where they can spill down and fill in space with normal short plants.
2. Decorate Your Book Shelf
Mix an array of indoor plants with books, knick-knacks, objects, and mini sculptures to make your shelf look like a curated collection of unique finds and plants.
Plant Decor Tip…
Use repetition in the plant placement on your walls or shelves.
For instance, try arranging the same number of plants on each level on a shelf to create a beautiful feature. Use the same plant types in the same containers and same number of plants per shelf.
3. Start a Hanging Basket Garden
Try hanging trailing plants from the ceiling to draw the eye upward.
Look for trailing plants, like pothos, or hoya that will hang down from the basket or container.
You can also position these hanging plants near a window if your overhead spot is not bright thanks to a skylight.
You May Also Like: How to Start a Hanging Basket Garden
4. Or a Wall Garden
Whether you have a small space or not, you can create a vertical garden in your living room.
A vertical wall garden is also perfect for your apartment balcony.
Simply attach a metal trellis to the wall to provide a surface for hanging potted plants or for indoor vines to climb. 
5. Install a Gallery Wall
Gallery walls have become quite popular over the last few years.
They create a focal point in your home, and bring some character and personality to your living space. Skip the photo gallery walls and try curating a plant gallery wall.
Simply install wall planters in geometric shapes for added interest as you turn your greenery into a wall art.
6. Display on Decorative Trays
Your coffee table or console table requires some accents and beautiful houseplants displayed on a decorative tray can help inject life onto your surfaces.
You May Also Like: How to Style Your Coffee Table (& Other Surfaces) Like A Pro
7. Use a Vase
Perhaps a common way of displaying your greenery on surfaces, vases can always come in handy and help your display beautiful flowers that inject color into your space. Your dining and coffee tables will each need one.
Plant Decor Tip…
Create a Cluster
Creating small groupings of your favorite houseplants in varied heights and shapes can help add excitement to boring spaces and surfaces.
This is perfect for smaller plants on table surfaces, or larger plants on floor spaces.
You can also use different planters or vary the heights of your plant stands to prop up smaller plants.
Basically, don't just use one plant but use them in groups to create the feeling that wildlife has taken over a space.
Remember, to keeps things from getting too out of control by proper care.
8. Create a Centerpiece
Are you a minimalist? Then simply focus on one type of greenery and make it the focal point in your room.
A tall plant in an attractive vase or planter will perfectly enhance the visual aesthetic in your space and attract the eye to that surface if it is your entry console, coffee, or dining table.
9. Create a Tablescape of Foliage
When planning your dinner party, put together a cohesive tablescape including branches, foliage or flowers as part of your centerpiece, which bring a natural element to the design.
Garland greenery is perfect here and just make sure your centerpiece runs the length of your table. This is a gorgeous way to dress up your table for special occasions and holidays.
10. Remember the Corners
Reserve larger structural plants, like a large-scale cactus, a tall snake plant or fiddleleaf fig (Ficus lyrata) for forgotten areas like empty corners or the space behind the couch.
11. And Window Sills
Many houseplants will thrive when positioned on a window sill.
Note which direction your window faces and how much, or little sun it gets, and choose your house plants based on their light requirements. 
The attractive Pilea perperomiodes is perfect for a windowsill, apart from cactus and succulents.
12. Give Your Plants a Lift With a Plant Stand
Choose a beautiful stand (you can also use one with several levels tiers or steps) and arrange green foliage plants on stands in corners, behind sofas and beside chairs.
Tall plants look better on the lower tier of multi-tiered stands while shorter plants can be arranged on the next tier, and the shortest plants, or trailing ones, on the top.
To keep plants in rooms that don't get enough sun, choose a stand with built-in grow lights. 
13. Use Your Garden Rack
Don't have stands? Then your garden rack with multiple shelves can create a good surface for displaying a lot of plants in a small space. 
An A-frame stand or a ladder stand is perfect and also takes up a little floor space.
14. Consider Dried Stems
Greenery is cute but if you aren't good at caring for them so they can stay alive, consider dried stems.
The pampas grass is famous for adding texture and a beachy bohemian vibe to a living room corner or table surface.
15. Create a Welcoming Entryway
Any greenery or plant in your entryway not only serves to briighten the space but also sets a welcoming mood.
They also help detoxify this space with their natural fragrance.
NOTE: Since the entryway doesn't get a lot of sun, use low light indoor plants that are tall and lean to make a statement, like snake grass so you can easily fit them into this smaller, and narrow space.
You May Also Like: 18 Entryway Décor Ideas To Set The Tone For Your Home
16. Decorate Your Fireplace
Mix different types of plants in a variety of sizes; grouping taller and larger greenery around the hearth and smaller potted plants on the mantel.
To really bring the room to life, layer in other accessories like books, vases, pots, and art after you've got your plants.
17. Green Up the Bedroom
Including indoor plants in your bedroom can brighten your space, can help make it feel more alive, brighten up your space and purify the air in the bedroom.  
Add a potted plant on your bedside table or off to one corner of your room to transform your bedroom into a more comfortable and breathable space.
You May Also Like: 15 Quick Luxury Bedroom Ideas On A Budget
18. A Zen Bathroom
Turn your bathroom into a home spa by adding plants.
You can make a living walls of plants, and add mosses and ferns which are perfect for such a wall. They cool and purify the air in your bathroom. 
You can also grow ferns in containers in your bathroom as they are shade-loving so they don't need a lot of light( but just some); a bamboo tree is another beautiful bathroom addition.
The Monstera plant also creates a spa-like atmosphere as long as it receives warmth, moisture, and some light. Its large green leaves match well with natural materials,like wood to complement your decor.
You May Also Like: How To Create An Eco-Bathroom In 8 Actionable Steps
19. Use A Bench
Apart from a shelf, a bench will offer enough surface area for pretty colored pots, planted with big-leaf flowers such as caladium.
20. Terrariums
Terrariums are a unique way of displaying your indoor plants on tabletops or counters. They're easy to take care of, even if you have no green thumbs.
Here is how to create a terrarium and incorporate greenery into your decor.
Look for plants that thrive in low to medium light and that won't mind the naturally humid environment of a terrarium then use a mix of sizes, leaf textures, and leaf colors.
The aluminum plant, Artillery ferns, aloe and some cactus varieties are the perfect indoor plants for terrariums.
21. A Little Desert Container Garden
A desert garden is great if you have no green thumb. A basic glass bowl makes an excellent plant holder so add a potting mix, throw some pebbles over the soil and grow some cacti for a low-maintenance indoor decoration.
You May Also Like: How Do You Start & Care For A Cactus Garden?
22. Create A Jungle
Mix a ton of different houseplants of different sizes and pots to create a small indoor garden.
Always pay attention to the light requirements of each plant type, preferring low-maintenance varieties.
Also, group your plants according to their requirements for easy maintenance.
Decor Tip…
Need to enhance your space even more? Then bring in a large scale plant-themed wall mural, style your room with floral elements like throw pillows, a painting with a floral or forest scene on your walls or ceiling.
You can also use a framed botanical imagery in your artwork to create the illusion of having plants around.
Try these houseplant decor ideas and we're sure it will work with your space!