Coffee Table Styling Ideas You Need To Try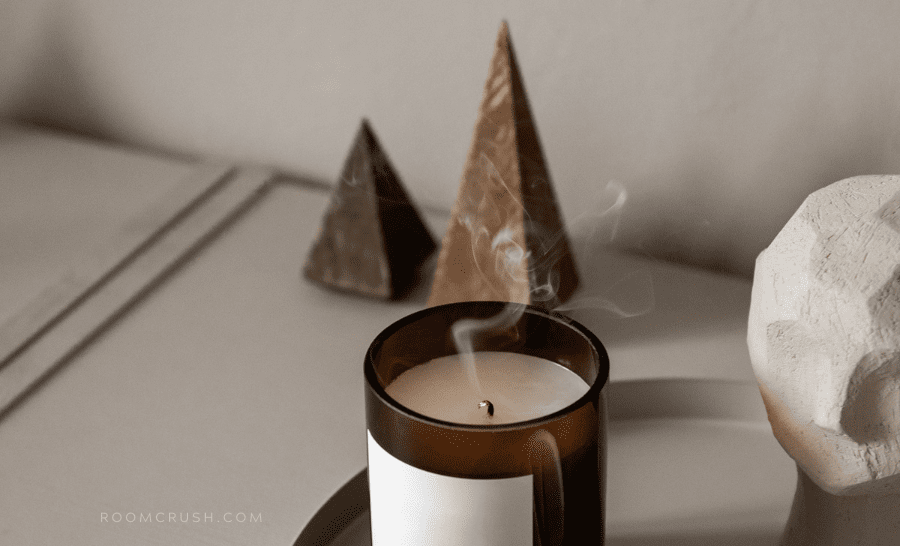 The coffee table is no doubt a timeless living room essential. Even though these days, some homeowners are ditching this centerpiece, we remain convinced that the coffee table is a must-have.
It is very functional, providing a surface for holding drinks, your remote, reading material, and is even a place to put up your feet.
Coffee tables also complete the decor of your living room. However, if in the real world, your coffee table resembles a mashup of remotes, miscellaneous magazines, kids' toys, and other random objects, it's time to get styling.
Steps to Picking An Ideal Coffee Table
After your seating, the coffee table is the most important piece in your living room. With a good one, you can achieve both form and function.
---
7 Easy Home Updates eBook: Free!
Today, get a free copy of our ebook that shows you 7 simple updates you can make in your home this weekend that will make your home look expensive and increase its value. Tell us where to send your free copy:  
This site uses ads and affiliate content as an Amazon associate earning on qualifying purchases. Disclosure.
---
To pick a good coffee table, consider these tips:
1. Determine The Size you Need
The height of a coffee table is extremely important. Design says that your coffee table should be no more than 4 inches higher than a set of couch cushions, or not be lower than 1-2 inches from the seat of your couch.
Good thing is that the standard height of a coffee table (16-18 inches) pairs well with a standard couch. However, a higher couch will require a higher table and vice versa.
Apart from the height, a typical coffee table has a width of 18 to 24 inches and a length ranging between 36 and 48 inches.
It is important to note that coffee tables are often compared to the couches or sofas by which they are placed.
Ideally, when you place your coffee table in front of a sofa or couch, the coffee table should take up no more than 2/3 of the width of your seating.
Overall, a coffee table should not overpower a couch and be higher than the main furniture.
You May Also Like: Choosing Furniture for your Home
2. Think About The Best Shape For The Space
The architecture of your room (is it long and narrow, big or small), as well as the arrangement of seating, will determine the kind of coffee table you add to your living room.
In a family home, a rounded table or a rectangular table with rounded edges will be a better option since the curved edges mean no one gets hurt from bumping into sharp corner.
Also, a long room will require a rectangular table while a larger room offers more options.
3. Its Style & Material
The style of your decor should influence the coffee table you pick. For a more sophisticated and modern look, then choose a sleek metal table with a glass top.
For a more casual look, for instance, farmhouse, bohemian or country, then the famous rustic wooden table would be perfect.
4. Pick an Appropriate Scale & Proportion
Scale simply refers to how the size of an item relates to the size of the room and other items in it while proportion about how its shape relates to other items in the room.
Ideally, scale and proportion is about the size and visual weight of objects in a room being comparable.
For instance, a large sofa that is overstuffed with throw pillows will only look good if a large coffee table is used and vice versa.
5. Functionality
The purpose of the room will determine your choice of coffee table. You can go for decorative tables or those with underneath storage.
Otherwise, depending on your decor style, you can always get a coffee table that is both functional and stylish.
Now that you already have an ideal coffee table, let's style it already!
How to Style Your Coffee Table (Tips For All Surfaces i.e Consoles, Shelves, End Tables)
A well-thought-out coffee table should complement a space, have enough room for your placements, and is a great conversation piece and accents the other furniture.
Thus, coffee table styling is a step you cannot neglect.
The aim of coffee table styling is to create a focal point in your living room, usually by creating a vignette, which means, a small grouping of objects that creates a pleasing focal point and 'tells a story.
However, the goal is to always achieve balance, ensuring your table doesn't look too cluttered, and unappealing to the eye.
To do so, follow these tips any time you're styling your coffee table. These tips can be applied when styling all other surfaces around your home like the consoles, end tables, and even, shelves:
You May Also Like: 4 Steps to Style your Console Table like a Pro
1. Employ the Rule of Threes to Create Collections
Nothing looks more cluttered than a large collection of small knick-knacks. On the flip side, displaying only large items can look heavy and cumbersome.
When styling, use the Rule of Threes when decorating your surfaces. It simply implies that items like to be grouped in a set of three to ensure they look like a collection, and not a bunch of knick-knacks thrown together.
Thus, you want to mix decorative objects in threes to create variety and ensure everything looks well-thought-of and put-together.
2. Mix Heights & Scale
Varying the heights and scale of your decorative items on the surface creates a little vignette of low, medium and taller objects. This adds interest and ensures your cofee table, or whatever surface, is noticed.
3. Vary Texture, Sizes and Sheen
Many homeowners make the mistake of displaying too many objects of similar sizes. Don't do this! Instead, break up the tablescape with a comparatively large object. This can impact the overall feel of your room.
In design, styling is all about creating a contrast to ensure a visual impact is delivered. After all, if everything looks the same, then nothing is worth looking at!
Thus, when styling your surfaces i.e. the coffee table, it's also important to mix small and large, textured and smooth, glossy and matte.
For example, display an oversized vase with tall branches or a large bowl to give your space a more dynamic look.
4. Inject Color
Depending on the color of your table, choose decorative objects in contrasting shades to create more interest and balance.
For instance, consider your table base and if your table is light in color, then go for darker decorative objects while if your table is darker, anchor the space with lighter objects.
5. Play with Angles
To add visual interest, arrange your decorative items in angels rather than straight lines.
If you are using coffee table books, mix different sizes and arrange them in angles. If you don't want to geometrically arrange them, just stack the books together and keep them in a straight line or tilt them at an angle.
You also want to consider how your decorative items will look from multiple angels once placed on the table. For instance, picture frames only offer one good angle and are better suited for the bookcase or mantel.
6. Add A Personal Touch
Every form of decorative styling should have a display of your personality. All the items should tell a story about your passions and memories.
7. Use Interactive Decor
Interactive decor simply means incorporating items that spur someone to touch it. It can be a cute flower vase or your favorite book. A breathtaking sculpture as well. This makes a great conversation starter.
That's it! Now you're ready to style your coffee table with the styling ideas below!
You May Also Like: 10 Ideas for Home Decorating on a Budget
Coffee Table Styling Ideas To Try
1) Use A Decorative Tray
Decorative trays are a great place to start when styling your coffee table.
When you're aiming to showcase a significant amount of accessories, add them to a decorative tray to ensure no clutter.
Trays also make it easy to move groupings around your table in case you need to make room for drinks or appetizers.
Add essentials: reading material, a tissue box, coasters, a box for remotes, a candle, matchbooks, or anything else you'll use frequently can be displayed.
However, remember to keep all accessories in your tray low, since you want to be able to see over the top of them. Anything too tall will block your line of vision.
If you have a statement mat underneath the table, particularly, if it's a glass see-through table, then keep your coffee table styling minimal. Perhaps just a vase of flowers or greenery for that pop of color.
2) Create a Centerpiece with a Standout Artwork
The easiest way to style a coffee table is by creating a centerpiece, that is, an important item displayed, usually at the center of the table.
If the idea of adding accessories in a tray seems too much, then just use an eye-catching sculptural item or a vase containing your favorite flowers. Many of the times, it's all that's needed to complete a living room design.
3) Add Height With Fresh Flowers
Using flowers in a cute arrangement adds height and if it faces your focal wall or statement artwork, then it draws the eye up to that piece.
Fresh flowers adds a dose of freshness and color to the space, thus, a perfect finish!
4) Or Go Green!
Looking for another place to decorate with your plant? Try the coffee table! Simply set your small, low-maintenance plant in the center for an organic, fuss-free way to bring life into your space.
You May Also Like: 10 Ideas To Update Your Boring, Old, Tiny Bathroom Stylishly
5) Balance with A Display of Coffee Table Books
Books are great, you can use your coffee table books as a riser for anything from accessories to flowers. This helps to draw the eye into your subject and create interest.
You can also stack coffee table books on your table as a foundation for your collection of eclectic knickknacks. Otherwise, you can add them to your decorative tray.
Use hardcover books or those with thick paperbacks for your decor.
Use your book collection to fill in the spaces to the right and left of your centerpiece, for instance, a flower vase. This helps achieve balance.
6) And Decorative Boxes
Apart from bowls, do you collect antique silver boxes? Then let your coffee table be a display for your most prized collections.
7) And Candles
Candles add warmth to your home, and also instill a feeling of calm. Add a candle to the decorative tray on your coffee table.
8) Feel Free To Use Bowls Too!
You always want to work with your room's decor. If you living room is rustic or farmhouse in decor, a wooden bowl would be a better choice.
9) Or Flat Baskets
The coffee table is the hub of social activity in your living or family room. When styling it, don't forget to focus on functionality with flat baskets or catch-all trays.
They can provide a handy place to stash remotes, coasters, reading glasses or any other everyday essentials that typically cause coffee table clutter.
10) Just Form A Grid!
If your coffee table is oversized, then it might be difficult to style it with just one centerpiece and balance it with books.
At this point, you want to utilize the table well. Compartmentalize your tablescape into 4 sections, and add a stack of coffee table books, a vase of flowers, a large bowl of fruits, and candles in each grid section.
How do you go about styling your coffee table with ease?