How To Avoid Decorating Mistakes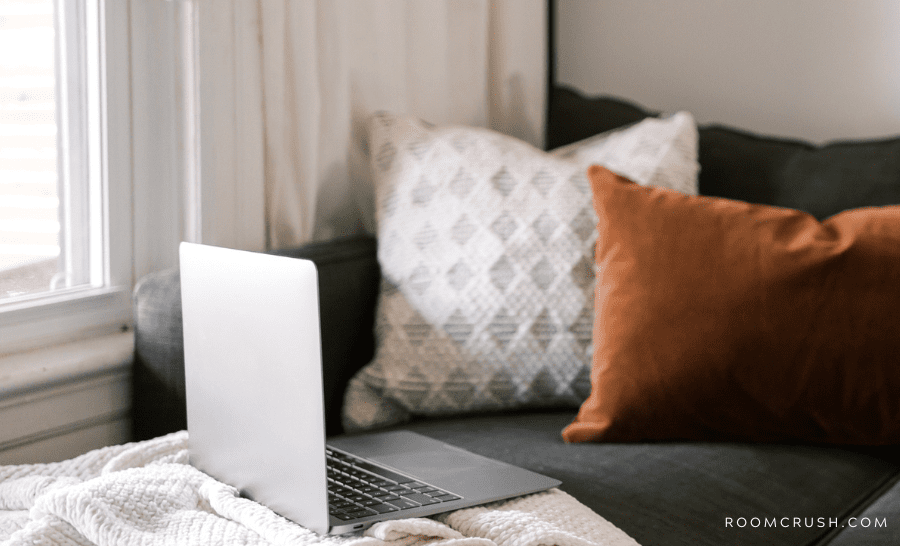 How to avoid decorating mistakes: "Oh no, what was I thinking?!" We have all had our moments when we question our decor choices.
At times it may seem like every sure win turns into another fumble. "I can't believe I bought that", or "it looked different in the store."
The good news is you are not alone; as even the top interior designers miss from time to time.
So as not to let fear stop you from being the decor enthusiast you are, we've compiled a list of some top decorating mistakes so you can avoid them altogether.
---
7 Easy Home Updates eBook: Free!
Today, get a free copy of our ebook that shows you 7 simple updates you can make in your home this weekend that will make your home look expensive and increase its value. Tell us where to send your free copy:  
This site uses ads and affiliate content as an Amazon associate earning on qualifying purchases. Disclosure.
---
What Are The Top Decorating Mistakes?
One of the top decorating mistakes is failing to have a plan before you start.
Another big one is not measuring before you start cutting or painting.
Failing to take the time to consider each step of the process will likely lead to unhappy results and a lot of wasted time, money, and effort.
Other common mistakes include:
using the wrong type or color of paint or wallpaper,
choosing the wrong furniture or accessories,
and not considering how light and shadows will affect your design
These are just a few examples – there are plenty of other things that can go wrong when you're decorating your home.
But armed with this knowledge, you can avoid making these mistakes yourself and end up with a beautifully decorated home that you love!
1. Forcing Something To Work
We all have a piece of furniture that was handed down to us or something we paid a lot for, but no longer works.
If you're keeping something purely out of guilt, do yourself a favor and cut your losses.
Spending more money, trying to make an item work that you no longer love – never pays off!
You may help improve the decor by adding a few home accessories to make the out-of-place item fit in. But you are compromising the design to be subpar.
Why not try to sell the item instead or gift it to someone in need?
2. Not Having Patience
Of course, living in a blank undecorated or mid-renovation space can be frustrating!
But patience is key.
Although it may be difficult, you should focus on remodeling before styling the home.
Your to-do list for remodeling may go as follows: demo, electrical, plumbing, trim work, refinishing hardwood floors, cabinetry, and finally painting.
To keep you sane, it helps to choose one room at a time to focus on. This way you will see and feel progress in the project.
The urge to get every nook and cranny finished can be healthy, but that driving force will lead you to make rushed decisions.
In other words, decorating mistakes.
3. Overlooking The Needs Of The Family
Mamas know that sharp glass corners are accidents waiting to happen.
Before purchasing anything, especially a costly item, carefully consider what will work for your family's needs.
This should be of top concern when designing nursery rooms and bedrooms for young children.
It's not a matter of if you will change the room but rather when. Remember that future changes will be necessary, so try to budget accordingly.
Investing in multi-purpose furniture, maybe the right solution.
Consider storage options that can be re-purposed in other rooms if necessary.
For example, if you have a baby, opt for a dresser that isn't too "babyish" so that your child can use it for many years – potentially forever!
Sale
Evolur Stilnovo Mid Century Double Dresser, Sugar Cane (928-SC) , 52x18x35 Inch (Pack of 1)
MAKE A STRONG STYLE STATEMENT - Part of the Evolur Loft Collection, the Stilnovo Double Dresser embodies mid-century design with its clean lines, metal accents, and angular feet. The perfect combination of form and function!
SPACIOUS DRAWERS - Fitted with six deep and roomy drawers, the Stilnovo Double Dresser helps keep your belongings organized. It's perfect for your baby's nursery, your bedroom, or even the hallway. The dresser comes assembled and includes an anti-tip kit.
STURDY BUILD - Built of kiln-dried hardwood and hardwood veneers, the drawers feature 5-piece independent drawer box construction with English Dovetail joints and heavy-duty side-mounted 3-tier full extension glides. Also fitted with metal drawer pulls.
HANDSOME FINISHES - The Stilnovo comes in two classy finishes - a warm Sugar Cane and a contemporary Windsor Oak Grey finish. The dresser turns into a changing table with the addition of a changing tray (sold separately).
PRODUCT SPECIFICATIONS - The Stilnovo Double Dresser measures 52.00″ L x 18.00″ W x 35.00″ H. It weighs 112 lbs and comes with a 1-year warranty. Tested for lead and other toxic elements to meet or exceed government and ASTM safety standards.
4. Failing To Measure
If you want to avoid decorating mistakes, simply measure and measure again.
Here are two sure ways to kill a room…..
Rugs and curtains that are the wrong size for the room – Fooling yourself that purchasing an expensive but incorrect size rug would work. Ahhh, no!
Curtains that are the wrong length.
The correct size rug works to anchor the space; it adds texture and personality.
A tiny rug may work for your pet cat, but unfortunately, it will only increase the number of decorating mistakes.
For detailed advice on rugs you can review our posts:
6. Playing The Matchy-Matchy Game
Rooms where everything matches – from patterns to sofa sets are no longer in fashion.
In fact, pairing a dining table with chairs of the same color and style is the quickest way to make your home look cheap!
Purchasing an entire furniture set that you saw on display will look stale.
To inspire a welcoming space, one with personality, avoid being too matchy-matchy in your furnishings.
7. Not Having A Design Goal or Style
Having a plan will allow you to NOT end up with a house that's full of stuff you dislike, or you overspent on.
A plan could be as simple as notes on your phone, sketches in your notebook, or a Pinterest board filled with design ideas.
To take it one step further, use Canva or an online space planning app.
Personally, I like to use graph paper, a ruler and a pencil.
Use each square on the graph paper to represent one square foot to assist as a measurement aid.
The layout plan can help you visualize your rugs, and furnishings and see how they will fit in your space.
It should only take you a few minutes and would definitely save you from making a costly mistake.
How To Avoid Decorating Mistakes – Conclusion
In order to avoid decorating mistakes, you need to view your décor as a process and not a race.
If your goal is to be the first to cross the finish line your design will suffer.
To avoid future decor mistakes you will find these two posts helpful:
As well, be sure to subscribe to my Pinterest, which is packed with room inspiration.
Pin This: