15 Clever Extra Bathroom Storage Ideas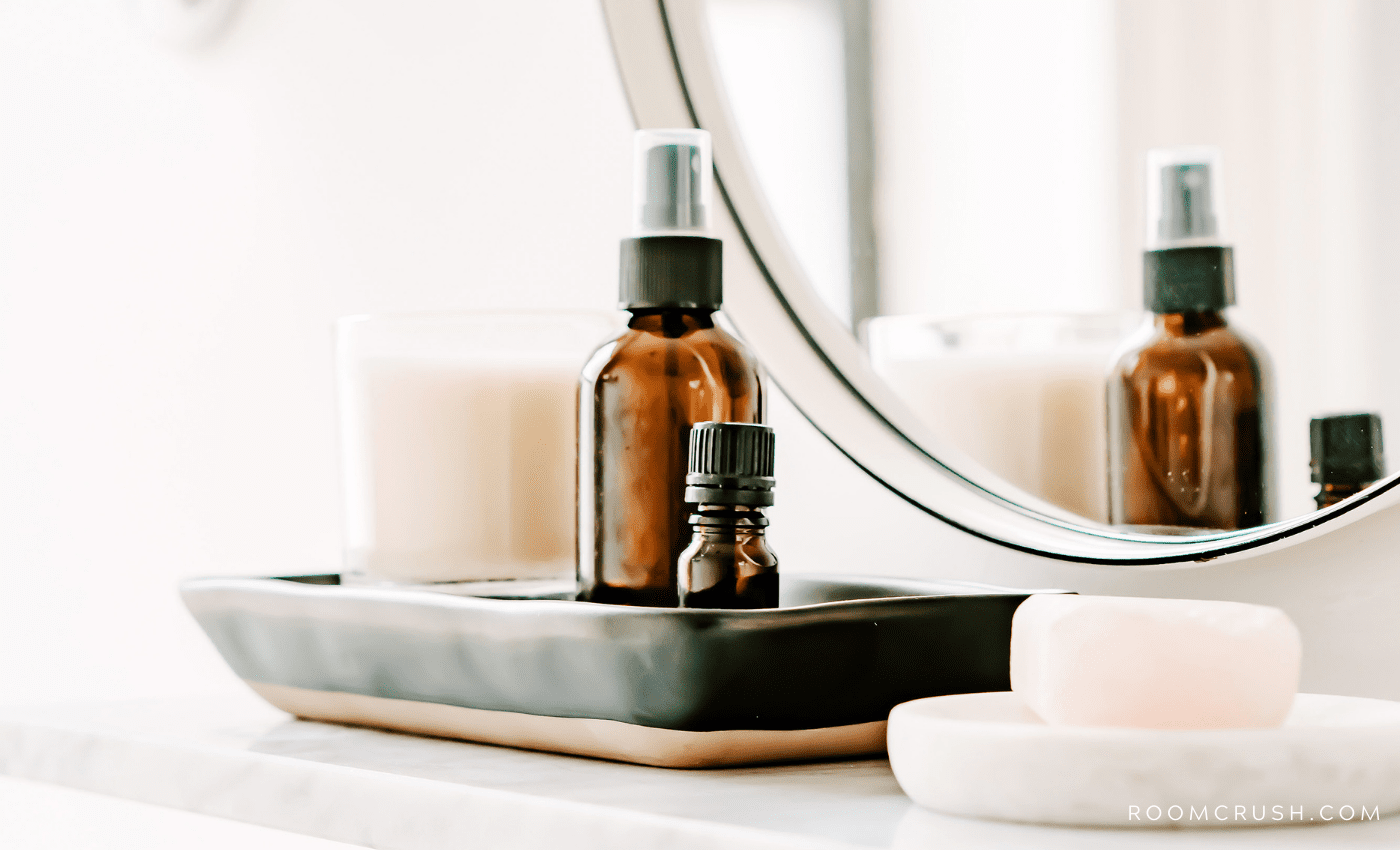 Extra Bathroom Storage Ideas: Whether you have a small bathroom or a spacious one, we agree that we all need savvy storage tips to get organized and have our bathroom spaces looking all luxe.
Most bathrooms aren't built with storage in mind. So that's why we need to get creative. But if this already sounds overwhelming, we're here to help you by sharing beautiful ideas to add extra storage in your bathroom.
Countertop clutter, towels on the floor or by the window or toiletries scattered about are some of the things we should look to eliminate in keeping our bathrooms more organized.
Here's how to introduce extra bathroom storage into your ensuite.
---
7 Easy Home Updates eBook: Free!
Today, get a free copy of our ebook that shows you 7 simple updates you can make in your home this weekend that will make your home look expensive and increase its value. Tell us where to send your free copy:  
This site uses ads and affiliate content as an Amazon associate earning on qualifying purchases. Disclosure.
---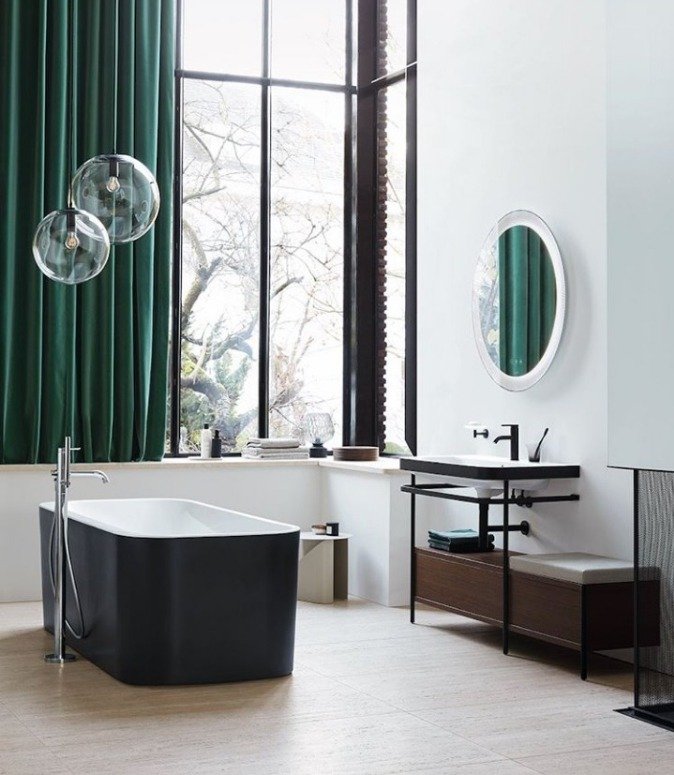 With these bathroom storage ideas, you will be able to keep all your toiletries, towels and literally everything in the bathroom, in good shape, space, and organization.
You May Also Like: How to Create an Eco-Friendly Bathroom
So, let's already get started…
Bathroom Storage Ideas to Cater to Different Bathroom Styles and Spaces
1. Install a Mirror Cabinet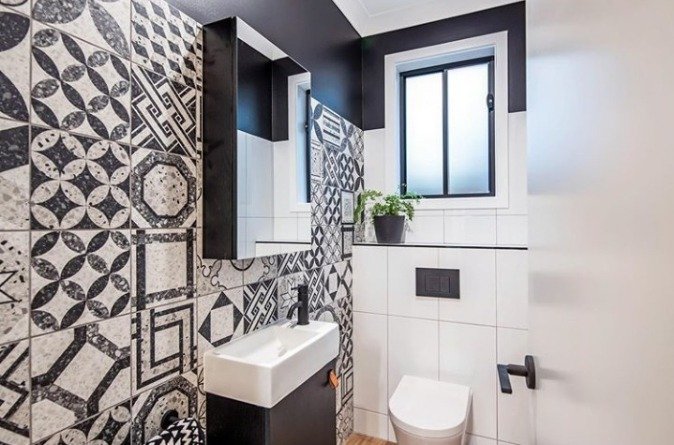 A mirror cabinet is a no-brainer!
While it offers a mirror to wipe up your lipstick, it also has a medicine cabinet where you can stuff in shaving kits, prescriptions, and makeup or skincare products to keep them off your counter.
Janboe Bathroom Storage Cabinet with Lights Single Door Bathroom Cabinet Wall Mounted with Mirror 50CM Wide in Silver, Dimmability with Memory Function
1.【Touch switch】Switch for both turning on/off the led light and dimming function. Press and hold the button for adjusting the brightness,once the desired brightness is reached,move your hand away and then press the button for 1 sec. to save that particular brightness.Memory function helps to save the programmed brightness when you turn on the light next time.
2.【Space-Saving】With 2 adjustable glass shelves to filled with shaver, toothbrush, cosmetics, medicines, etc, simply attach this mirror cabinet on the wall to save more space.
3【Eco-Friendly】Made of 4mm environmental copper-free silver mirror to offer the ultimate protection against corrosion caused by humidity and household chemicals.
4.【Slow Close Design】With high quality buffer hinge connection, the opening and closing of the door experience smoothly, effectively prevent the slaming of the door, effectively reduce noise and protect the cabinet structure.
5.【Quality Service】The mirror cabinet is fragile and may be damaged due to improper delivery. If you find the cabinet was damaged when you receive the goods, please contact us in time with e-mail and we will reply you within 24 hours to provide you with the most satisfaction Solution for you.
You May Also Like: Tips to Accentuate your Bathroom with Bathroom Mirror Cabinets
2. Add a Towel Ladder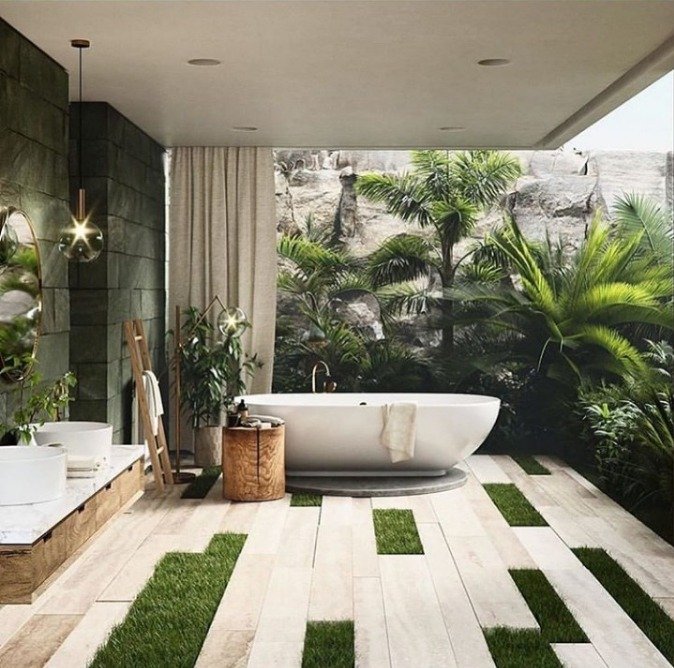 A storage ladder most certainly looks like the best place to hang your bunch of towels or baskets of toilet rolls. It is actually ideal for smaller spaces.
However, be sure to choose a beautiful wooden ladder that won't distort the look your bathroom.
Sale
RELODECOR 6-Foot Wall Leaning Blanket Ladder, Laminate Snag Free Construction (Brown) Farmhouse Quilt Stand Home Decor, Decorative Blanket and Quilt Organizer for Livingroom and Bedroom
PREMIUM LAMINATE MATERIAL - No worry of snags or slivers or cracks from reused wood. Unlike painted ladders the laminate surface will not mark blankets or walls
BEAUTIFUL DECOR PIECE - Our ladder's sleek, modern design and beautiful finish will complement any home decor style and add a touch of elegance to any room. NOTE: not designed as a climbing ladder! decorative or organization purposes only.
MAXIMIZE YOUR SPACE - These wall leaning blanket ladder is designed to allow you to store and display your favorite blankets, towels, and quilts without taking up too much floor space.
EASY TO ASSEMBLE - With simple instructions and all necessary hardware included, you can easily put together our high-quality, sturdy blanket ladder in minutes.
PERFECT GIFTING IDEA- A blanket ladder is a versatile gift that can be given for many occasions such as housewarming, wedding, birthday, Christmas, and Mother's Day or Father's Day.
3. Or Use an Etagere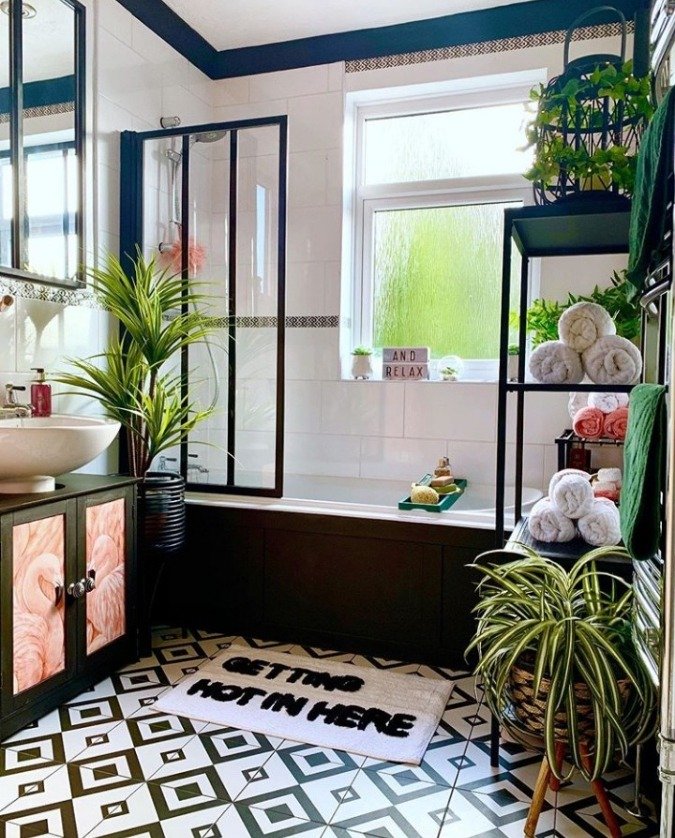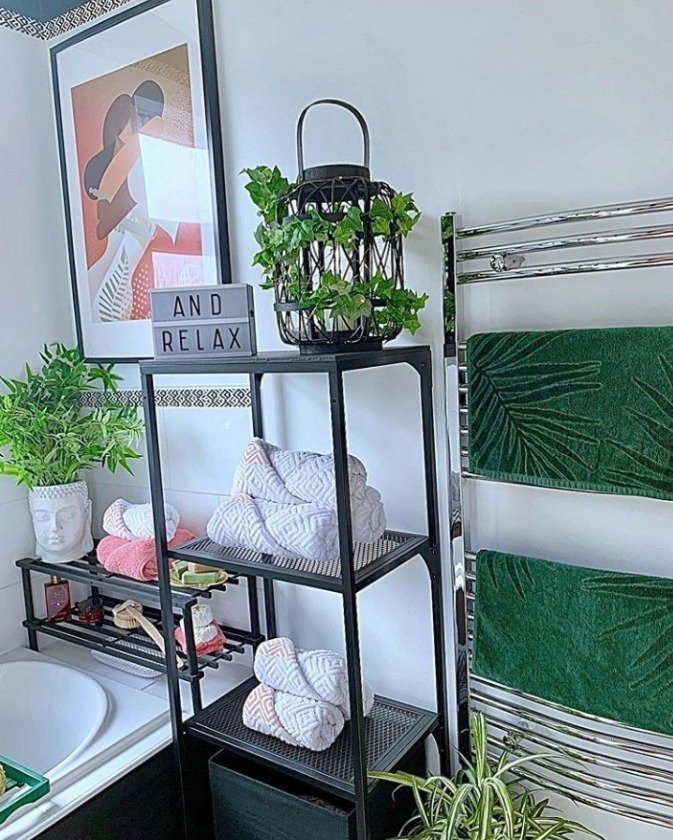 Another great way to introduce a ton of storage without having to drill your bathroom walls for custom cabinetry and shelving is by sliding in an etagere.
It provides full shelves for extra space.
Nathan James Oscar Modern 5-Shelf Bookcase Industrial Bookshelf with Metal Frame and Wood Storage Shelves, Etagere, Gold/White
Our Oscar bookcase is a modern 5-tier bookshelf made of wood and brass metal to give your room a glam industrial trendy style. Its open five-shelf design makes it the perfect piece to showcase your style and make sure your latest treasure stands out.
The freestanding solid construction and its white wood shelves color framed with a rich gold metal finish will beautifully complement your room.
Put multiple bookcases together to create the perfect shelving wall in your living room. Elevate your dining room by displaying your favorite pieces of dinnerware. Or organize your workspace and our etagere as storage shelves in your home office.
Start staging your gold book shelves right away with an easy 35 minutes fast assembly. The stable and solid 5-shelf bookshelves can carry 75 lbs. per shelf.
Oscar freestanding bookshelf has an 35-minute assembly and lifetime manufacturer warranty: try for 100 days.
4. What about Storage Shelves?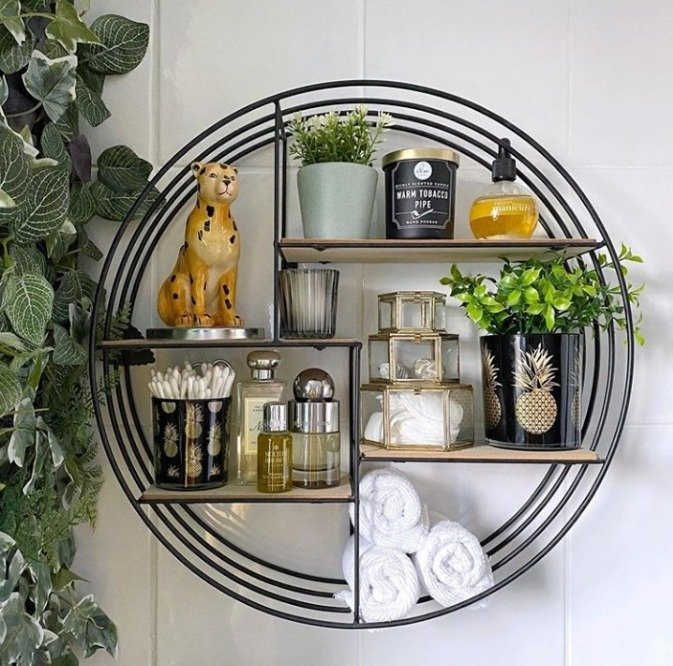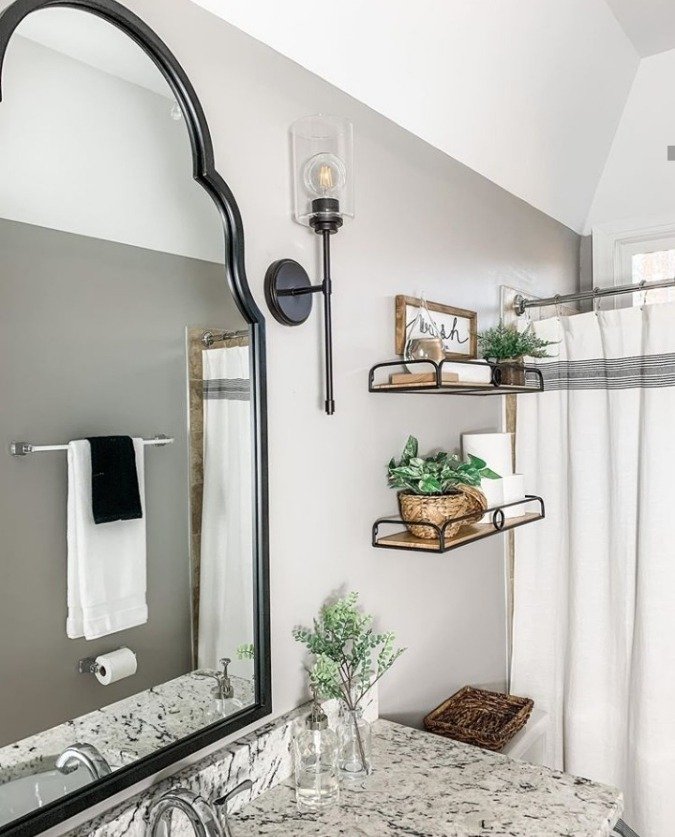 From cleaning products to towels to tampons, a storage shelf helps streamline the bathroom necessities so they don't clutter up your counter space.
They also prevent your toiletries from falling off, all around the bathroom.
5. Or a Shower Basket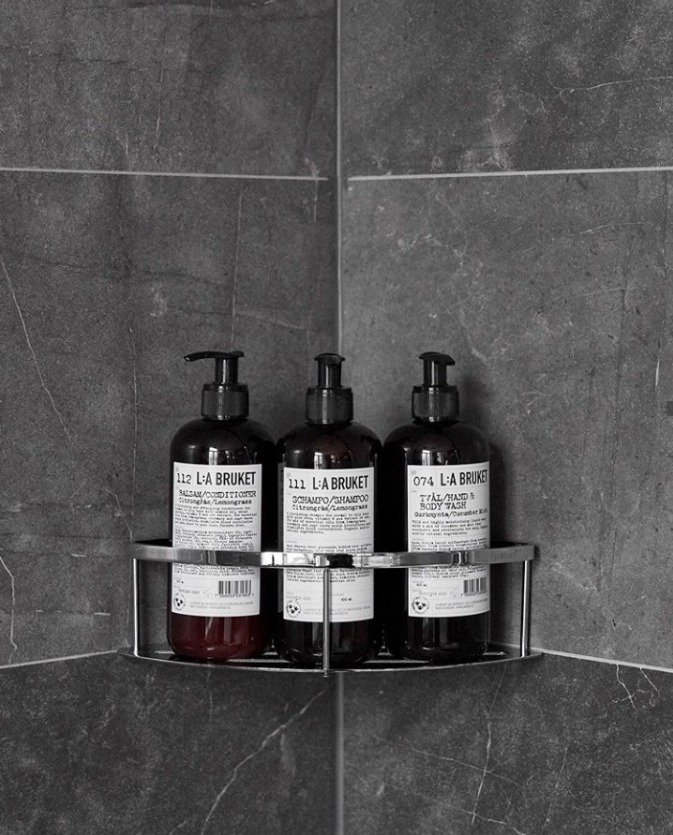 Apart from storage shelves, you can incorporate shower baskets into your bathroom, and drop in your body washes, scrubs and soaps.
We love these ones that fit into the corners of your shower, for maximum use of space!
Sale
Nieifi Adhesive Corner Shower Caddy Shelf Basket Rack with Hooks, Rust Proof Stainless Steel Bathroom Shelf Shampoo Holder No Drilling 2 Pack
[Two Sizes]: There's 2 sizes. One corner shower caddy is larger than the other, which works out perfectly. Because as a girl, if you use more products than your husband uses, he uses the smaller one and you use the larger one with full size.
[Four Premium Hooks]: These four hooks are an elegant solution for your hanging items. They can easily be removable at your will, and double buckles on the back keep shower hanging items steady and upright.
[Adhesive with Strong Stickiness]: The adhesive is used as an alternative to screws, so just say goodbye to holes, marks, or sticky residue on your walls. Tool-free installation means no damage to your wall, just apply the adhesive on your shower wall, then hang your shower organizer.
[Splendid SUS304 Stainless Steel]: These shower shelves are easy to clean and rustproof. Plus, features an elegant look enhancing your shower necessities.
[Package Contents]: 2 Corner Shower Caddy, 4 Plastic Hooks, 6 Adhesive, and Life-time after sales service
You May Also Like: Use These Bathroom Shelves & Caddies to Add Extra Bathroom Storage Space
6. And a Shower Caddy Pole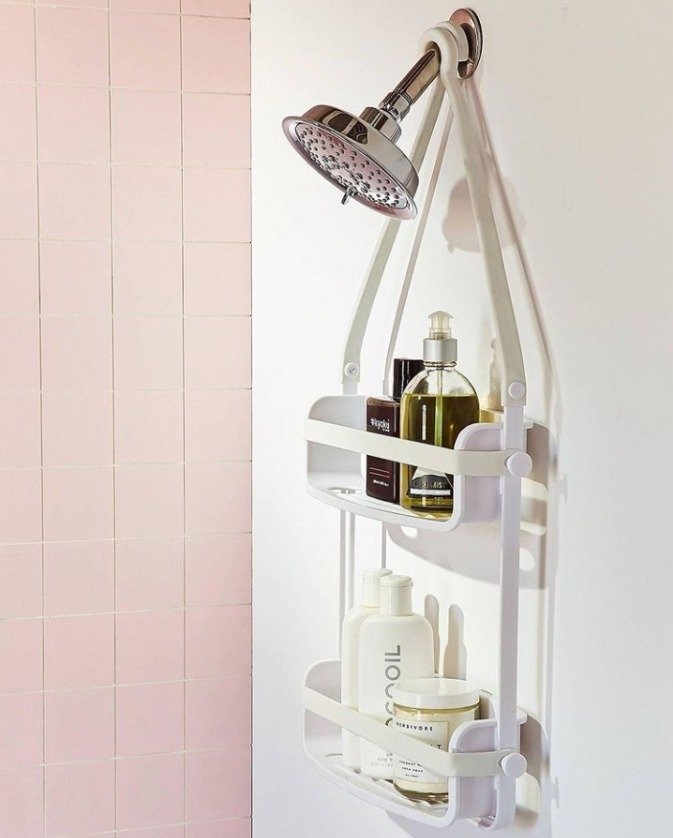 A shower caddy pole is a good bathroom storage solution for bathroom set-ups that do not allow hanging shelves. Equipped with handy towel bars and hooks, you'll have an all-in-one storage solution.
7. Try a Towel Rack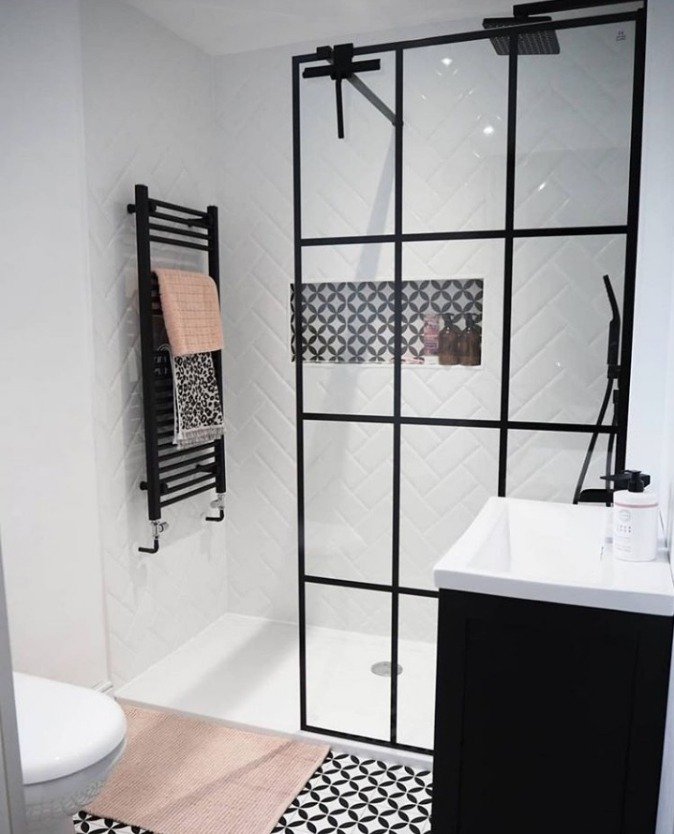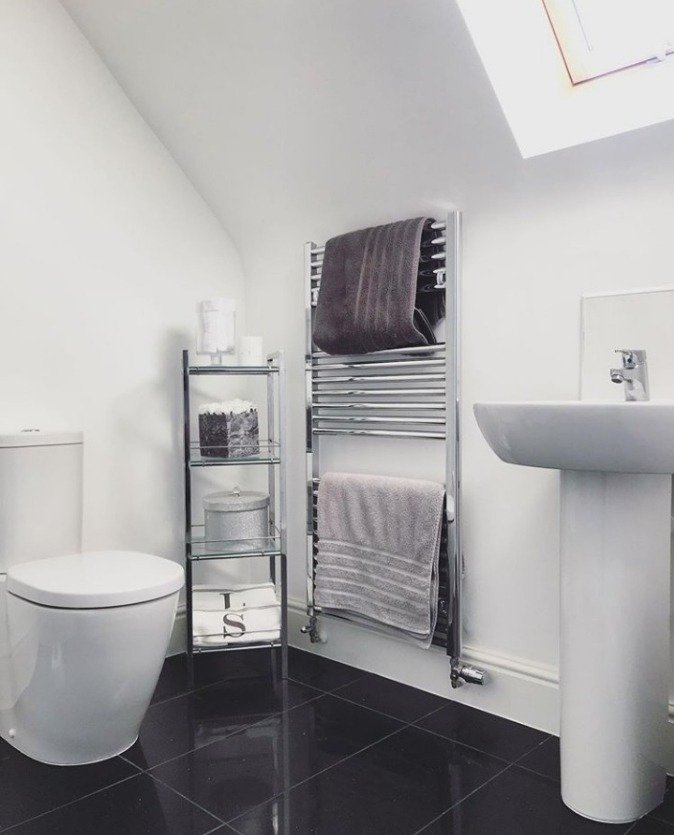 Also known as a towel organizer, this item makes the most of wall space to ensure your floor space is not sacrificed.
It is best for keeping towels and robes dry and organized.
Go high-class and go for the heated electric towel warmer kind!
8. Or Hooks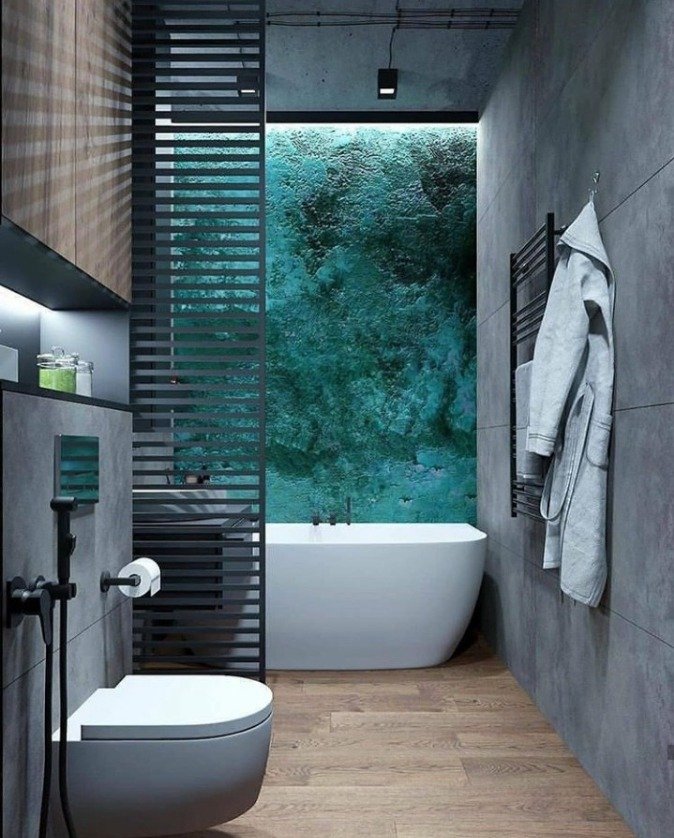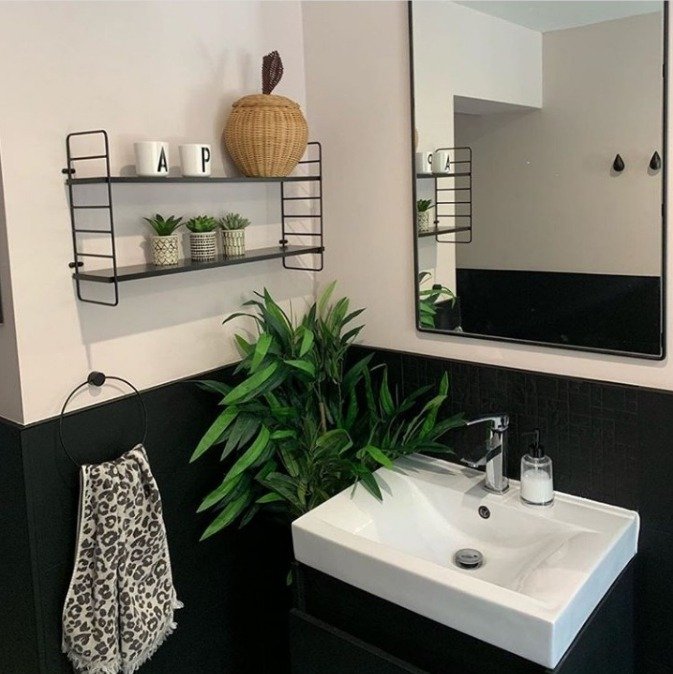 Hooks are perfect if you have more wall space. You can always hang towels, robes, and other bathroom must-haves.
To add sparkle to your space, hooks in metallic hues would be great. Otherwise, plastic hooks are much affordable and long-lasting too.
You May Also Like: 10 Ideas To Update Your Boring, Old, Tiny Bathroom Stylishly
9. Introduce a Bar Stool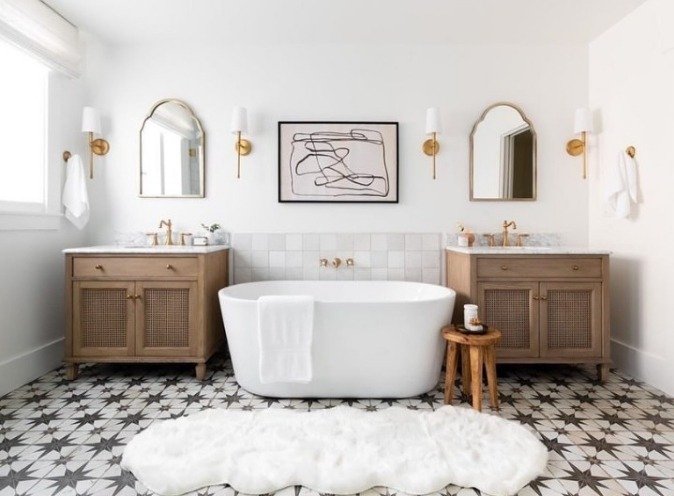 Sliding a shower stool into your bathroom or powder room adds surface room for extra items.
The best thing about a bar stool is that you don't have to do any bathroom remodeling!
Sale
EcoDecors Serenity Shower Stool Natural Teak Wood Eastern Style Shower Bench with Curved Seat and Storage Shelf, 2-Tier Wood Shower Seat Stool in Earthy Teak Finish - 30 inches
🛠️COMPACT DESIGN: EcoDecors teak shower stool is a compact contemporary design that features a uniquely comfortable curved seat and anti-slip flared legs. The curved seat prevents water accumulation, keeps the bathroom seat dry, and provides a more comfortable angle. It comes with a two-tier storage shelf that can hold a variety of your bath and shower supplies. Our teak bench can hold up to 250 pounds.
🌳SOLID PLANTATION GROWN TEAK: EcoDecors wood shower stool is crafted with solid teak plantation-grown logs. Teak furniture is noticeably superior to other natural wood, and bamboo furniture, which helps them to significantly outperform in environments with high moisture content, such as showers, bathrooms, and outdoor settings.
🏗️ADJUSTABLE FOOT LEVELING PADS: This shower seat stool is perfect for anyone looking for a safe, sturdy, and comfortable bench to use while showering. The foot pads make it easy to adjust the height of the bench with sloping shower floors. Non-slip rubber foot pads at the bottom of the shower stool protect your floor from scratches.
🤸‍♀️VERSATILITY AND DURABILITY: EcoDecors teak wood shower stool can complement your home's interior design and be used as a regular stool in a bath, garden, balcony, patio, or living room. Our proprietary coating process ensures the teak finish's durability and resistance to moist environments.
💪STURDY & STABLE: The solid teak shower bench, attached to an under mount supporting structure, provides additional points of strength, making the shower bench very sturdy and safe. This shower bench has a stunning, ergonomic design with a proprietary 2-step coating process to provide water repellency and finish longevity.
10. Or a Bar Cart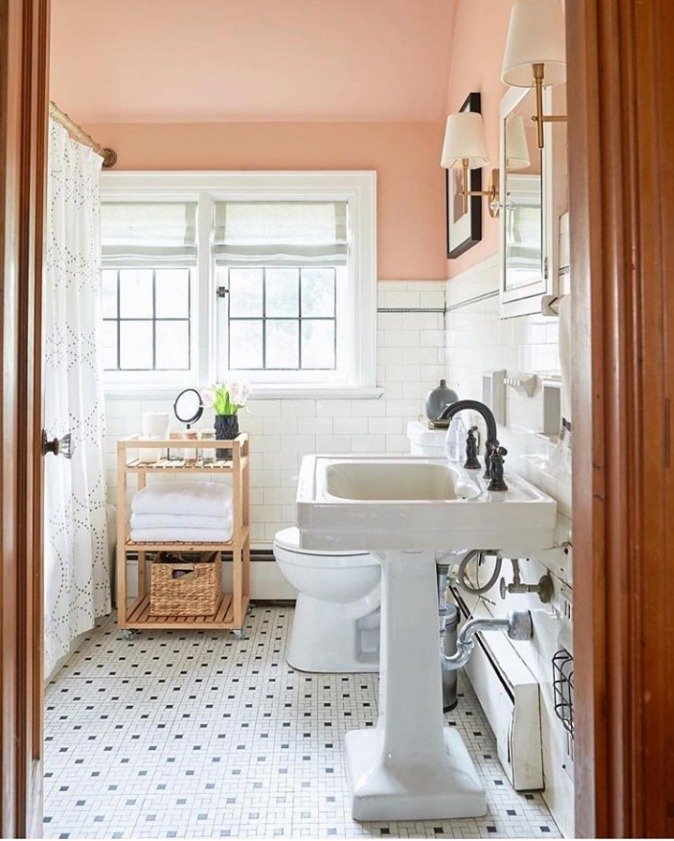 Bar carts are just terrific bathroom storage options!
Thanks to the fact that they are wheeled, you can move them away or closer to the shower as you with.
DTK 3 Tier Utility Rolling Storage Cart with Cover Board, Handle and Locking Wheels, 2 Small Baskets and 4 Hooks for Bathroom Office Balcony Living Room(Black)
【Removable Cover Board & Storage Accessories】The unique cover design can help you prevent your items from falling ash, and you can also get the tea cups or snacks which were placed on the cover board in your leisure time. The extra storage box on the side can store your small objects. In the living room, you can put the remote control and keys; in the kitchen, you can put spoons, tableware, etc. The hook is also convenient to use, you can use it to hang rags, umbrellas, and keychains.
【Movable & Heavy Duty】The 3 tier rolling cart has 4 wheels with 360°rotation, 2 locked wheels that allow a stable stop. Thickened ABS plastic tray is sturdy and durable, waterproof and wear-resistant, not easy to deform, can be used for many years. The thick metal side tube makes it strong enough to hold up to 60lbs.
【Multifunction Plastic Storage Cart】This 3 tier utility rolling cart with cover board is easy to store and transport. It can be used as utility carts, bathroom carts, kitchen storage carts, dining carts, service carts, storage racks, tool carts, and more. Suitable for office, kitchen, living room, bathroom, and other scenes.
【Large Storage Space & Easy Installation】This rolling utility cart each shelf is 3 inch in deep to protect items from falling off. The 3 large baskets provide enough storage space for your daily life, optimize the space utilization, and make the messy room tidy.This 3 tier utility rolling cart comes with the assembly tool, it will take 10-15 mins to put it together.
【Best Customer Service】Please feel free to contact us if you have any questions, we will give you 100% satisfactory solution within 24 hours. 30 days free return, 1 year free warranty, please rest assured to buy!
11. Bring in the Baskets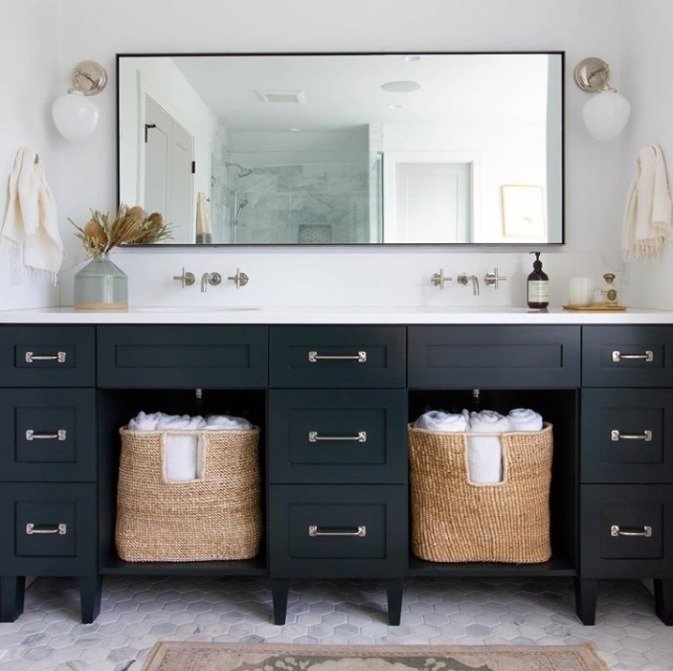 Baskets and bins are not only affordable but also provide hidden storage for your toiletries and other items.
We love woven and wooden baskets for their aesthetics. They are such good Bohemian pieces!
Sale
Trademark Innovations Foldable Hyacinth Storage Baskets with Iron Wire Frame (Set of 4)
These baskets measure 12"L x 12"W x 12"H (If using with shelves, plan to allot 12.5" x 12.5" x 12.5" per basket to ensure they are compatible with your shelving unit)
Made from beautiful water hyacinth over an iron wire frame
Folds flat for easy storage. It folds flat for easy storage when not in use
Use in the bedroom, laundry room or kitchen
By Trademark Innovations
12. Stash Drawers under the Sink or Get a Bathroom Vanity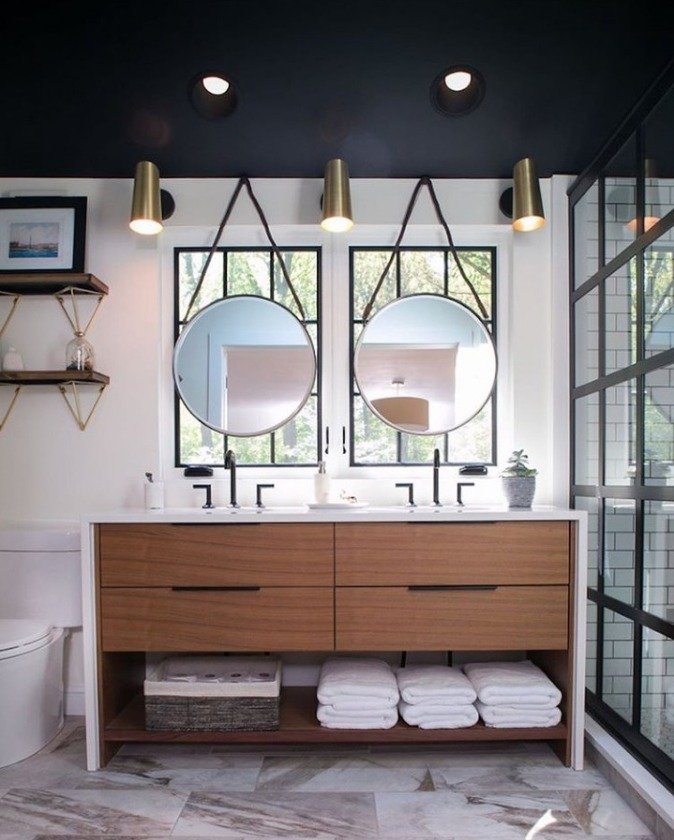 If you have a tiny bathroom with no extra room for storage containers, use the space underneath your sink to stash some drawers or get a bathroom vanity.
This way, you can store a ton of items including bathrobes without making the space look cluttered.
13. Keep Tiny Items on Trays or Canisters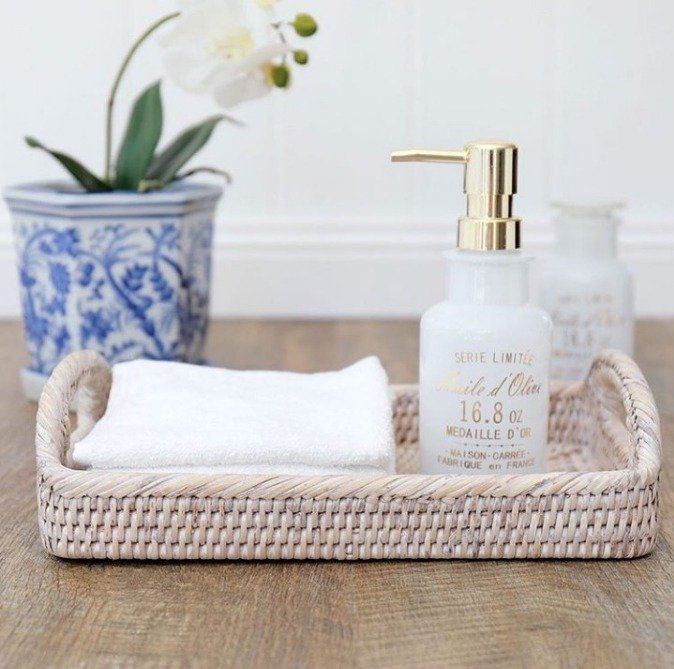 If you're fond of putting your favorite skincare products on your sink instead of neatly arranging them in your medicine or mirror cabinet, listen up!
It's time you considered keeping all these favorite items in a simple tray or canister.
To enhance your space, consider using elegant chrome and glass canisters where you can have everything in, from floss to razor heads.
Sale
FREELOVE Concrete Decorative Tray, Makeup Organizer Perfume Soap Dispenser Organization for Dresser Vanity Bathroom Counter Coffee Table Desk Toilet Tank Home Decor, Grey, Rectangle 5.3''X11''
Concrete serving tray, clear water concrete, industrial loft decor. *Keep the original roughness of the concrete, with normal stains. * Will keep the traces of handmade and daily use. *Easy to clean the touch stains with kitchen detergent and dry with towel. *NOT WATERPROOF, PLEASE KEEP IT DRY DURING DAILY USE.
Concrete Art Decor, rectangle size, great decor for your home. Decorative trays for jewelry, perfume bottles, hair brushes, cosmetics, doll, artworks.
Natural appearance of concrete tray display as the seasons change. Because of the alkaline characteristics of concrete items, the surface of the product will show different shades of color due to the difference in temperature and humidity.
Concrete Aromatherapy Diffuser Tray. The concrete has the effect of adsorbing essential oils. Essential oils can be dropped on the surface of the concrete tray, long lasting fragrance.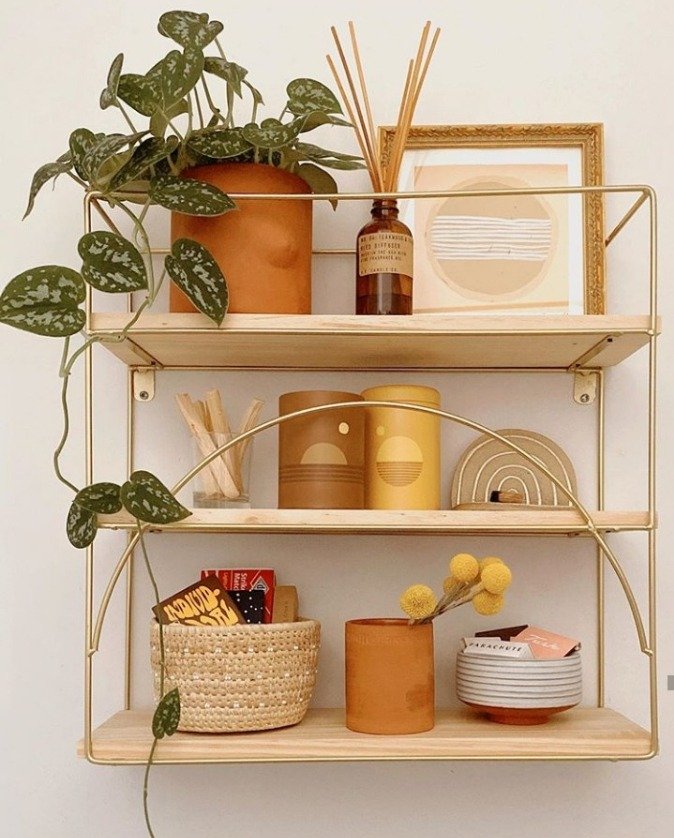 14. Introduce an Over-the-Door Shelf
Ever thought about the space above your bathroom door?
If you haven't, the dead space above your door would use a shelf where you can display and store toiletries, and extra baskets.
15. Try a Floating Shelf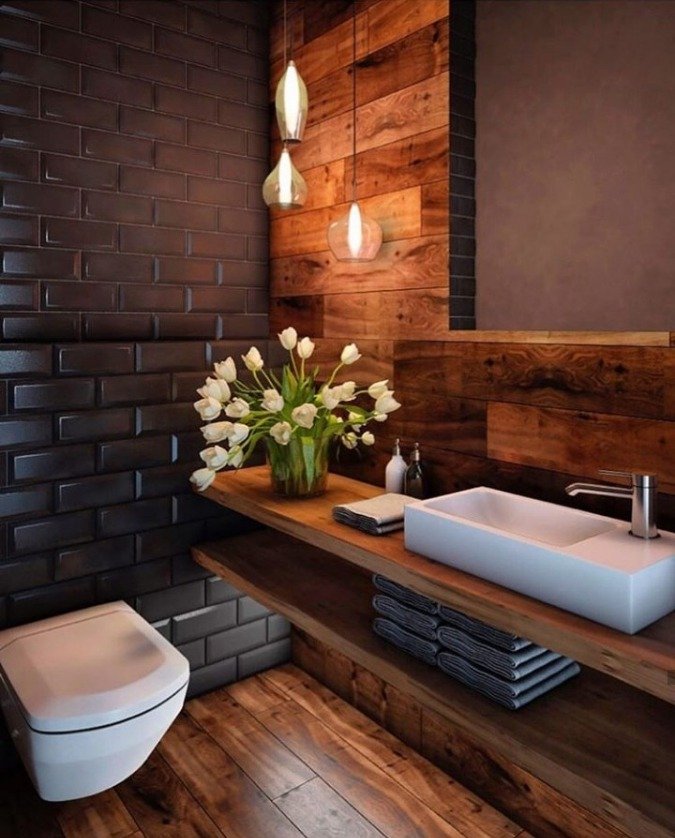 A floating sink is modern and adds a touch of sophistication to your bathroom space. However, it tends to eat up space above the counter.
But we can fix this – incorporate a floating shelf just below the sink to increase storage.
Which bathroom storage ideas will you implement into your bathroom?
Pin This