Yeedi Vac 2 Pro Review: The Best Vacuum for Pet Fur?
If you're a fur parent like us, you'll know the struggle of keeping your house clean and fur-free.
Robot vacuums are the best solution for this. There's less stress and time wasted and a cleaner space for your pet!
Today, we're going to discuss the best automatic vacuum cleaner for pets: Yeedi. Check out what we think, in our Yeedi Vac review below.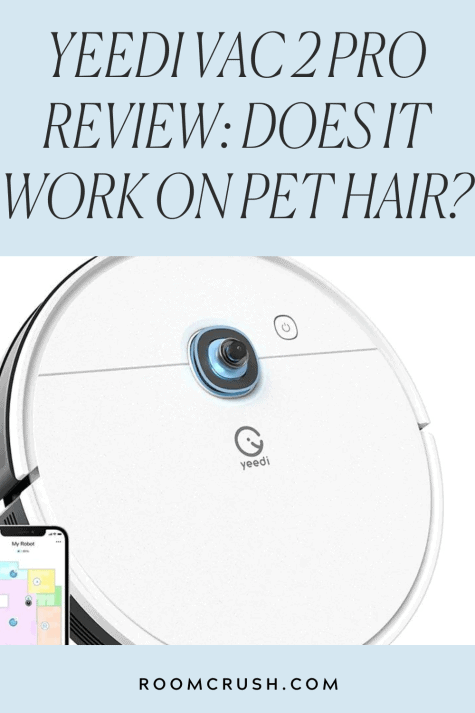 About Yeedi
Founded in 2019, Yeedi is a robotic brand that is committed to providing effective and professional products for people's better lives.
---
7 Easy Home Updates eBook: Free!
Today, get a free copy of our ebook that shows you 7 simple updates you can make in your home this weekend that will make your home look expensive and increase its value. Tell us where to send your free copy:  
This site uses ads and affiliate content as an Amazon associate earning on qualifying purchases. Disclosure.
---
Although the company has a team of tech experts, they don't worry much about discovering the world's next innovative breakthrough. Instead, they focus on what matters most—the people using technology.
They believe anyone deserves to use technology to keep their home clean and livable. So, they zero in on appliances that are useful in everyday life—like robot vacuums.
Automatic vacuums are beneficial for anyone with a busy lifestyle. But the industry faces a huge problem. The smarter and more advanced these vacuum cleaners are, the more expensive they get. As a result, only those with money can experience these modern cleaning solutions.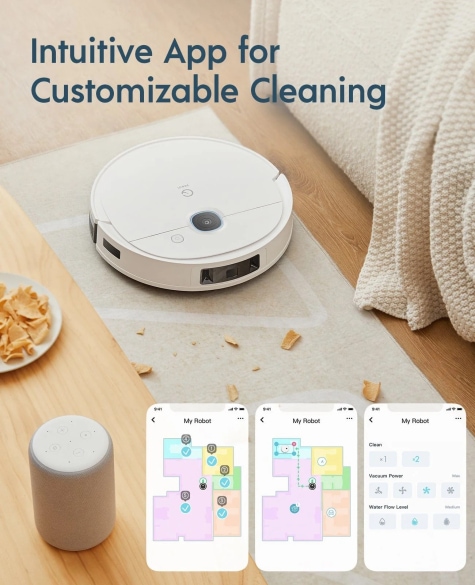 This is an issue Yeedi aims to fix. They provide advanced robot vacuums, all for a fair price. Because these smart devices work automatically, you can use your time for other things. It allows you to focus on your children, hobbies, or work.
The company manufactures millions of vacuum robots each year. It's been awarded the best robotic vacuum for pet hair. Their K650 model was also named one of the top 10 best new products of 2020.
Today, the brand has 26,000+ followers on Instagram.
Ordering from Yeedi
There are a few vacuum cleaners you can choose from. Some models have a mop attachment, while others have a self-emptying feature. Prices start at $79.99, but they're all pretty awesome. Not sure which one to get? Check out their comparison chart.

The model for you depends on how long you want your vacuum to work without needing a charge. Yeedi vacuums can go anywhere between 110 and 200 minutes without charging.
You can also buy accessories, like mop pads and cleaning stations.
The company provides free delivery within the US, which takes 2-5 business days. They also deliver to over 20 countries worldwide.
To be extra sure you want a Yeedi robot vacuum, check out their YouTube channel. There are tons of good demo and tutorial videos there, so you can take a peek at how it works before buying one.
Our Yeedi Vac 2 Pro with Self-Empty Station Review
This cutting-edge robot vacuum has many features that make cleaning easier and more effective. With 3000Pa suction power, it picks up dust, dirt, and crumbles to clean your floors.
It's designed with smart visual mapping. The vacuum determines your room's layout and maps out the best path to traverse. So it doesn't miss any spots.
It has an oscillating mopping system that moves back and forth to "mop up" spills on your floor. But it also has a carpet detection feature. It avoids your carpet in mopping mode, ensuring that it doesn't get wet. Instead, it increases the suction power to eliminate the dust on the carpet.
Related: Why Is My House So Dusty? How To Reduce Dust
Have a bunch of chairs, tables, and toys on the ground? Don't worry. The vacuum has a 3D obstacle avoidance feature. It has sensors to detect objects in the way and avoids them promptly, moving around them instead.
When the Yeedi vacuum collects enough dust, it travels back to its self-empty station to unload it all. The dustbin can carry up to 2.5L of dust. So you can wait a full month before throwing it out.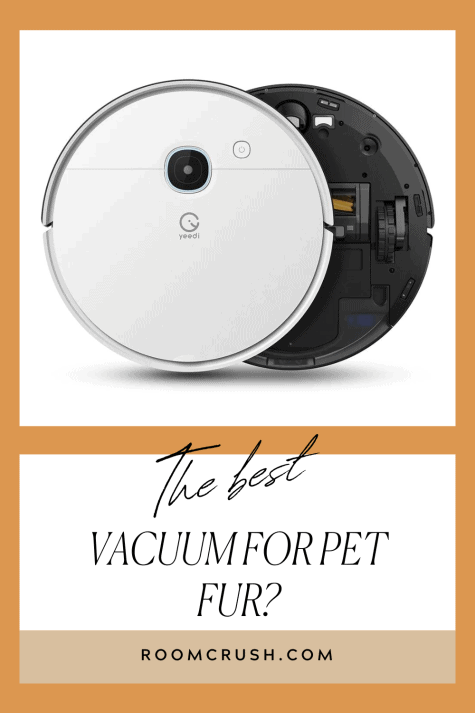 The vacuum can be controlled with a mobile app, where you can choose your cleaning mode. The app is super friendly to use; even grandmas can use it.
We think the self-empty feature is genius! Since the dustbin is so large, you don't even have to clean up after the robot is done vacuuming.

The design is slim and short so it can crawl into crevices under the table or bed. It works for up to three hours straight without charging. That's more than enough to clean an apartment.
Yeedi Customer Reviews
Some people have shared their thoughts on their Yeedi vacuum on YouTube. One review from SmartRobotReviews shows the vacuum going through multiple tests to see how it performs. As expected, the vacuum passes with flying colors.
"Some robots I tested before had issues with picking up sand on hard floor, but yeedi was close to perfect," they said. "It scores 99.7%—the best result among [robot vacuums]. I definitely recommend it if you're looking for an affordable yet powerful robot vacuum."
Another review comes from TechTablets. They comment on how great the yeedi vacuum is at cleaning carpets and hard floors.
You can find lots of other glowing reviews for the brand on the internet. They also have a solid 4 out of 5 stars on Amazon.
yeedi vs. iRobot Roomba vs. Roborock
When you compare it with the Roomba and Roborock, you'll find that a Yeedi vacuum is much more affordable. While these other brands price their vacuums at $799 and $699, you can get the Yeedi vacuum for $549 only.
But that doesn't mean that their model doesn't have great features. If anything, it has unique technologies you won't find in the other two, like carpet detection.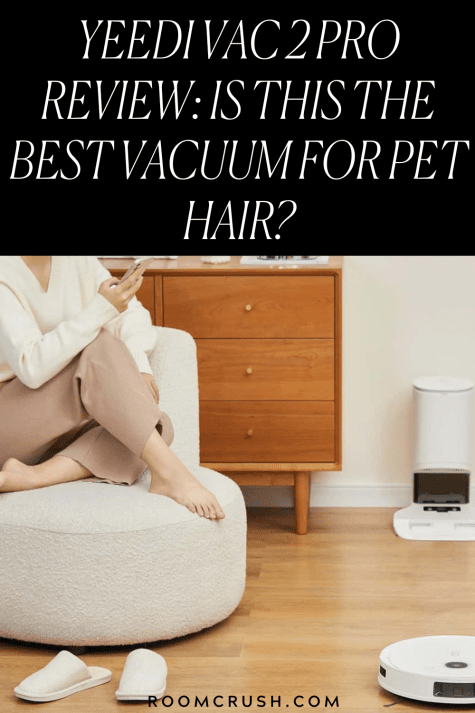 Pros and Cons
Pros:
Useful features like obstacle avoidance and self-emptying
Affordable
Has an app for your robot vacuum's settings
Has the biggest robot lab in the industry
Free shipping
Includes 1-year warranty
30-day free returns
Stellar reviews
Ships to over 20 countries
Cons:
It doesn't support AfterPay
Yeedi Vac Review – Conclusion: Is Yeedi worth it?
The Yeedi vacuum may be an investment. But it's very useful and worth the purchase if you have a pet that sheds hair constantly. You'll also love it if you hate cleaning your house.
Keep your place clean and fresh without putting much thought into it with yeti's affordable vacuum cleaners. You'll get to focus on more important things. You won't have to worry about any mess or the build-up of pet fur in your home anymore.
The free shipping and a 1-year warranty make it even more worth it. Of course, there's a 30-day free trial, too. But we bet once you try it out, you'll never want to return to your old, exhausting cleaning methods again.
Read This next: