9 Ideas For Curb Appeal Under $500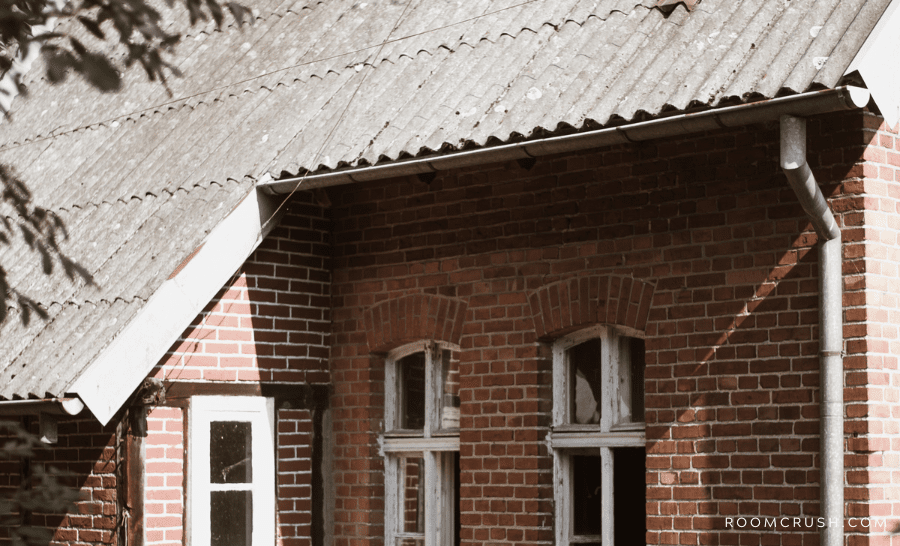 Are you hunting down some ideas for curb appeal that are not expensive or complicated – I've got you!
Since first impressions are made within the first seven seconds, it's worth the minimal investment of both money and time to make that impression a GOOD ONE.
Honestly, there are TONS of small and budget-friendly home improvements you can do to give your house a mini facelift. For now, we'll focus on just a few of them, all of which could be completed for $500 or less. A LOT LESS!
But don't worry, it will appear as "if" you spent a whole lot more and most of the projects could be completed in one day.
---
7 Easy Home Updates eBook: Free!
Today, get a free copy of our ebook that shows you 7 simple updates you can make in your home this weekend that will make your home look expensive and increase its value. Tell us where to send your free copy:  
This site uses ads and affiliate content as an Amazon associate earning on qualifying purchases. Disclosure.
---
Now, that's what I'm talking about. Significant returns with minimal investments – Count me in.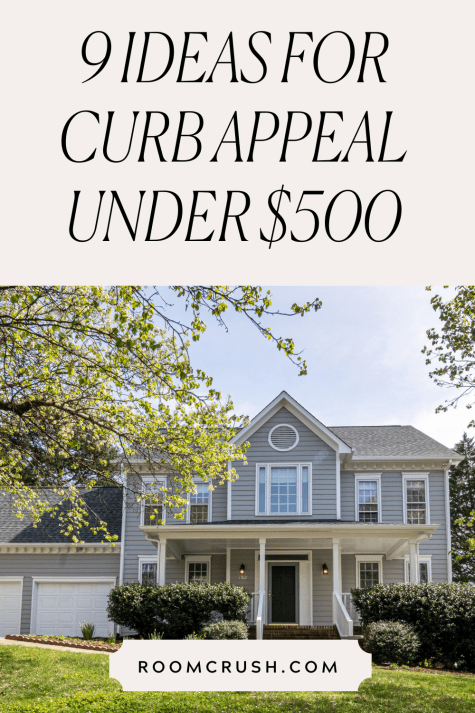 9 Ideas For Curb Appeal Under $500
When reviewing the suggestions below, decide which DIY projects will have the best impact on your individual home and start there.
1. Paint Your Front Door
When choosing paint for your front door, aim for contrast. Your front door should be a different color that the rest of your house.
If you don't trust your own judgment, take a drive and study other people's homes. Which ones catch your attention?
Most exterior paint will set you back at approximately $30 per gallon.
If you have not guessed it by now, I am a SUCKER for a red door. All our properties have had their front doors painted a shade of red.
My second color choice would be rich navy blue. Personally, I think a front door should be the lipstick of your house face!
In which case, go bold or go home….unless you have a beautiful wood grain door. Wood is in a class of its own.
Pro Tip: Prepping the surfaces before painting will ensure a smooth and professional finish. To help remove old paint, a heat gun will be your best friend. To my girls reading this post, a hairdryer won't work – been there, done that, and it didn't work. Heat guns would fry our hair off.
Wagner Spraytech 2417344 HT1000 Heat Gun Kit, 3 Nozzles Included, 2 Temp Settings 750ᵒF & 1000ᵒF, Great for Shrink Wrap, Soften Paint, Bend Plastic Pipes, Loosen Bolts and More
DUAL TEMP HEAT GUN: The HT1000 Heat Gun Kit offers a 750ᵒF and 1000ᵒF temperature setting to help complete household home improvement tasks or projects that require heat
HEAT GUN FOR HOUSEHOLD PROJECTS: Use this electric heat gun to easily loosen rusted bolts, shrink heat shrink tube, remove flooring, thaw frozen pipes, shrink wrap, heat PVC, remove paint from furniture for paint removal, and more
INCLUDES THREE NOZZLES ATTACHMENTS: The kit includes an edge protector nozzle for directing heat away from delicate surfaces. The flare nozzle distributes heat across a long, narrow area. The concentrator nozzle outputs heat in a small, focused area
DURABLE WITH BUILT IN SAFETY: Features a corrosion resistant nozzle for long lasting use and has an integrated stand for safe, hands-free operation
CUSTOMER CENTRIC: Wagner has been in the business for 50+ years and puts safety first and our products are ETL Listed (tested and approved by Intertek to UL and CSA Safety Standards). Have questions? Our U.S based customer service team is happy to help!
Front Door Ideas For Your Curb Appeal
2. Upgrade Your House Numbers
House numbers are often overlooked when improving your home's front façade. Some homeowners will even paint their houses and reuse the same old numbers.
No!
The numbers help people find your house; however, it's also an easy and inexpensive opportunity to add some personality for a few bucks.
You could go for something clean and modern, like this:
5″ Stainless Steel Floating House Number, Metal Modern House Numbers, Garden Door Mailbox Decor Number with Nail Kit, Coated Black, 911 Visibility Signage (3)
Easy to read font; classic address numbers will create a good shadow effect after installation, so you can try to focus the light on it to get good night visual effects, And large size meets many 911 community requirements.
ultiple placement options – Mount vertically, horizontally, or at an angle to suit your own creative style; Can be installed with spacers for a three dimensional effect or without for a flat look.
Never rust – Number made of quality stainless steel and its shiny surface will add elegance to your home; Furthermore, with a weather-resistant black finish, make numbers heavy-duty and Never rust.
Super easy installation: mounting hardware for flush or floating numbers and simplified instructions, can be easy installation with a drill gun
5 inch high, 0.48 inch thick, They can be widely applied in houses, gardens, mailboxes, streets, etc., bringing a lot of convenience to our daily lives
Or something rustic, like this:
NACH Original Rustic Finish Cast Iron House Address Number for Outside or Inside, Decorative Mailbox Number for Outside, Maximum Rust Protection, 2, 5.5 inches, Black, JS-RUSTICNUMBER-2
Original Design: Original hammered looking cast iron address numbers with unique rustic finish. Designed and manufactured by North American Country Home, do not buy cheap low quality imitations from other suppliers.
Emergency Assistance: Fire departments, ambulance, police, neighborhood watch all need to clearly see your house numbers to get you the help you request; These large 5. 5 inch house numbers will make finding your home much easier
Rustic House Numbers: These black metal house numbers in cast iron look stylish on vintage, modern, or mixed style homes; They add curb appeal to nearly any design and they are heavy duty to last for many years; Hand forged look at a lower cost, NOT a cheap, hollow imitation
House warming party: get these large house numbers up on your new home so no one will miss your house warming party and your future holiday parties, birthday parties, Thanksgiving parties and other events; a clearly marked street address is the key to a Successful party
Identify Your Business: Clients will easily find your business with these 5. 5 inch address numbers; First impressions are important and your entry way is part of that; These door numbers show you want to make a professional impression; Looks sharp floating too, additional hardware needed to float #'s
Depending on how many number digits you have in your address, you could even choose to spell out the number.
For example, instead of purchasing the number  "1," you could spell it out, "One."
3. Window Shutters
I know what you're thinking…
How could window shutters be on our ideas for curb appeal when there is no way to purchase them for under $500 for the entire house?
You could build them.
Wood shutters can be built even with beginner-level carpenter skills.
We had a few friends that jumped on the house flipping game and would make their own shutters.  They kept their shutters simple with a board and batten shutter style.
If they needed to scale back their project due to the allotted funds for the property, they would only shutter up the front of the property.
Lastly, if your house has vinyl siding, you can purchase exterior vinyl shutters that have a starting price of $28 a pair at home improvement stores such as Home Depot or Lowes.
4. Outdoor Planters
Outdoor planters and urns are perfect for sprucing up your entryway.  Turn your front steps into an inviting focal point by layering several well-chosen plants.
Arrange them on multiple levels and vary the container sizes.
Remember that odd grouping usually looks best in decor.
While living in the northeast, I would rotate my flowers per season and use small pine bushes or ornamental cabbage during the winter season.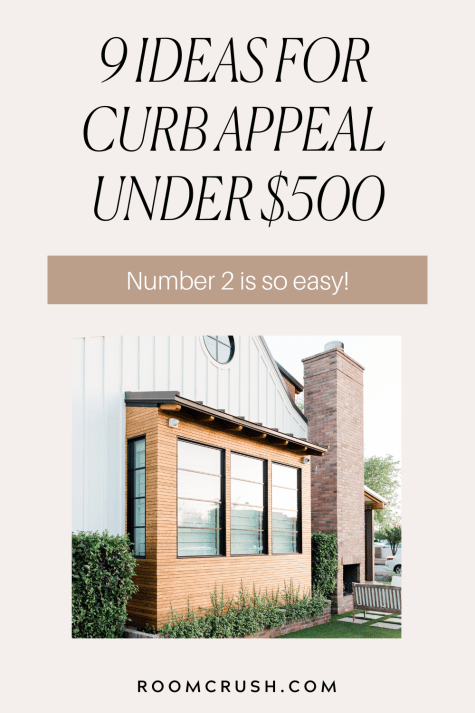 5. Window Boxes
Even a few simple window boxes can make passers-by stop dead in their tracks.
After strolling the streets of Charleston, South Carolina, I have a new appreciation for window boxes.
Charleston is well known for its historical charm and its streets filled with the sweet smell of flowers in the air.
We can learn much from the gardeners that ride their bicycles to tend to their client's flowers on cobbled streets. 
Flowers should pop from afar, so you'll want to fill those planters with lushness.
Spillage is encouraged so don't be afraid of having an overflow.
Be prepared to change out the flowers a few times a year.
Plant a variety of colors. There is no need to play the matching game.
Choose your plants according to the sunlight they will receive.
Water, water, and water to keep your boxes healthy.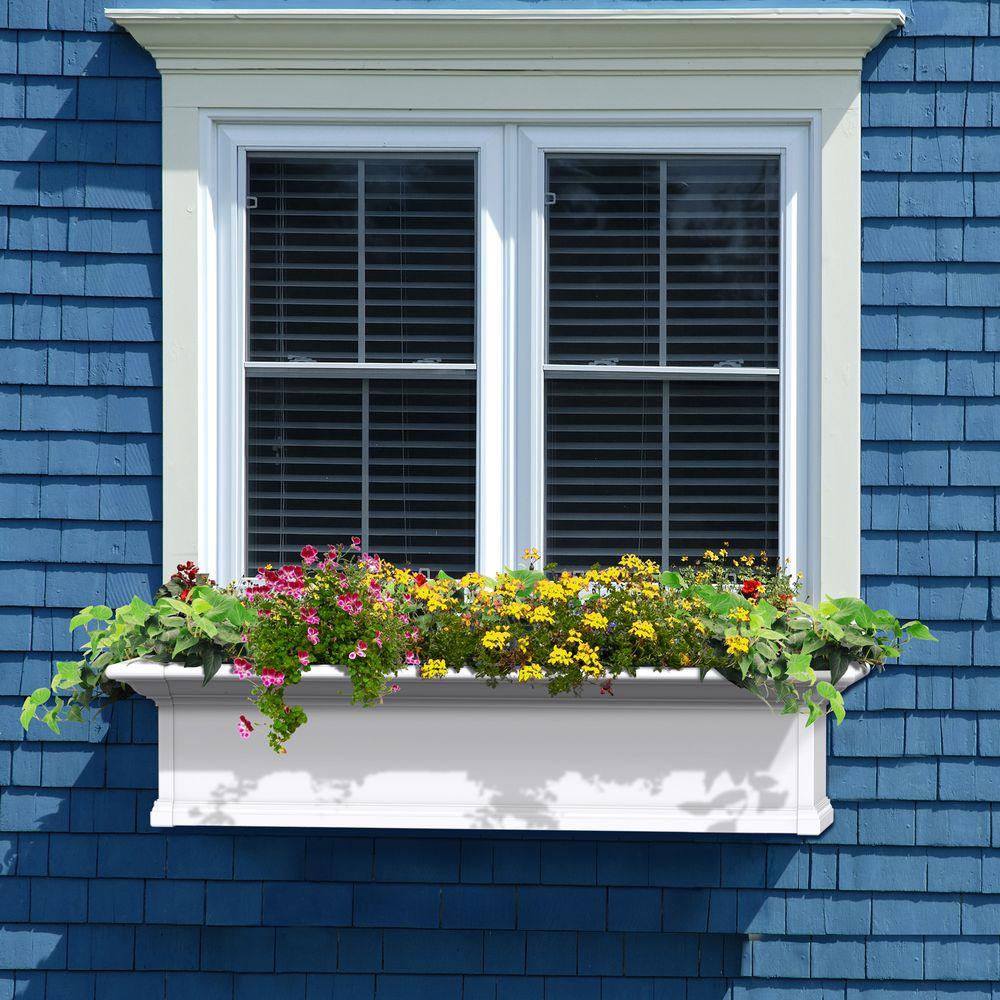 Nowadays, you can get window boxes to match all kinds of home decor styles. This window box comes in 4 wooden styles to suit any exterior:
Sale
Classic Home and Garden Wood Window Box – Whitewash
Classic design and great finish – A great addition to any patio, deck, garden, counter top, desk, or windowsill.
Easy to use – Sturdy yet lightweight wooden construction comes fully assembled with removable interior plastic liner.
Reliable – High build quality making it suitable for indoor and outdoor usage without worry.
Multipurpose – Excellent for planting groups of succulents, herbs, and flower arrangements.
Window boxes are available in one large size, please refer to the full dimensions in picture.
6. A Well-Manicured Lawn
No matter how stunning your house is if you have a weed-infested and unkempt lawn, your house will still be an eyesore.
Having a healthy lawn is not rock science and will drastically increase your home value. Your neighbors will be thankful too.
Don't forget to tidy up those edges. Using a string trimmer will allow you to create neat edges to give off that polished look.
Sale
BLACK+DECKER String Trimmer with Auto Feed, Electric, 6.5-Amp, 14-Inch (BESTA510)
Automatic Feed Spool (AFS) technology of the edger/trimmer eliminates bumping for hassle-free line feeding that helps you work without interruptions
The 6.5 amp motor and POWERDRIVE Transmission of the grass cutter provide maximum performance when trimming through the toughest weeds, grass, and overgrowth
2-in-1 trimmer/edger with wheeled edge guide – just rotate to convert from lawn trimmer to wheeled edger
Lightweight design with adjustable handle and height positions provide maximum comfort and control
Cord retention system prevents accidental cord disconnection
Trimming up your scrubs and removing any dead branches will show off your good scenery.
Your landscape will stand out by adding a vibrant color mulch around trees and garden beds. This includes colorful plants like Joseph's Coat, begonias, and azaleas.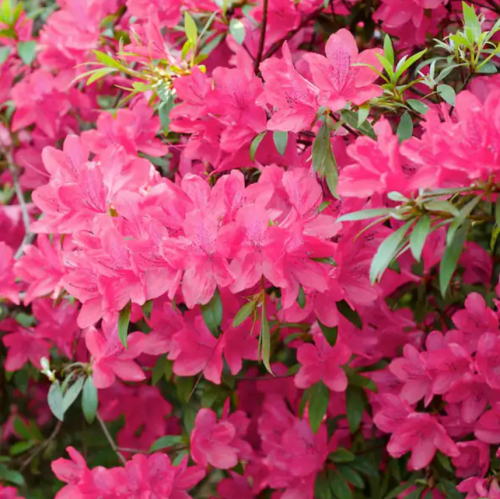 7. Add Decorative Garage Door Hardware
Florida is one of those blessed states that have embraced "snout" houses.
These homes have garages that are more prominent than the front door. Since the garage door is one of the main features adding decorative hardware is a simple and cost-effective way to dress it up.
Less hardware used appropriately usually looks better than an abundance.
The size and position of where the hardware is placed is key to making it look like it belongs on the door. Often just a latch or pair of pulls adds that little something extra.s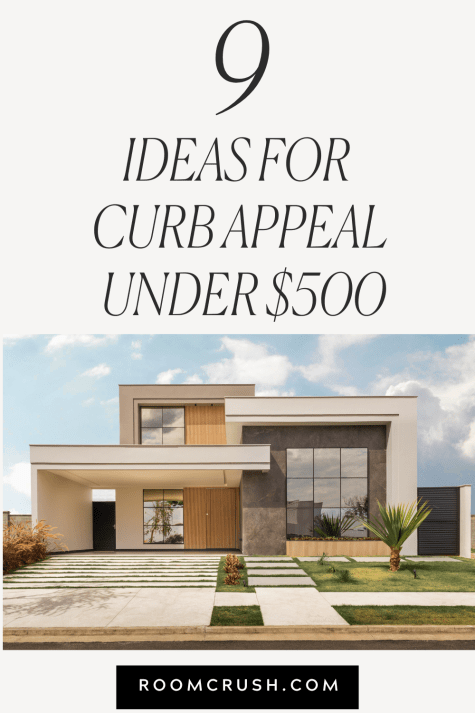 8. Give Your House a Bath
To ensure your home looks its best, you should hire a professional to power wash your home, drive, and sidewalk.
Blasting away the algae and grime will allow your home to be clean and beautiful.
9. Add Wood For Warmth
Adding some wood elements will add some warmth to your front entrance.
If your porch contains columns, you can add some character by wrapping your existing columns in wood.
Keep in mind wood will require some maintenance in time. You can prevent moisture damage and extend its lifespan by using a quality wood sealer.
For a maintenance-free option, PVC can be used to wrap columns since it is rot-free and waterproof.
If you're willing to build a piece of furniture take a look at our two-hour farmhouse bench project here, DIY Home Projects For Beginners | Wood Project Ideas.
9 Ideas For Curb Appeal Under $500 – In Conclusion
We are all guilty of spending most of our time and money to improve our interior living spaces.
Curb appeal should be viewed as a representation of what's inside. The next time you take a stroll around your neighborhood try to see your house as a future buyer.
Doing so will allow you to view your home with a critical eye and notice things like sidewalk cracks, overgrown hedges, or the need of a fresh coat of paint on your front door.
Once you narrow down, your issues, use one or more of the above suggestions to improve your curb appeal. If you found this post helpful, you may want to add it to your favorite Pinterest board or share it with a friend.
Hey –  we would love to get to know you so drop us a comment. What ideas do you plan to tackle to improve your curb appeal?
What To Read Next: 10 Ideas For Home Decorating On A Budget