14 Modern Accent Chairs Your Living Room Will Love
We are loving these modern accent chairs. What makes this collection of living room chairs even better is that MOST  of the leather ones are made from animal-friendly-vegan leather.
So not only will your home look stylish and modern, but it will also be eco-conscious.
Whether you are looking for classic wood armchairs, or something a little more velvety, we have it here on this list!
I know it's going to be hard to choose, but which chairs will you add to your room today?
---
7 Easy Home Updates eBook: Free!
Today, get a free copy of our ebook that shows you 7 simple updates you can make in your home this weekend that will make your home look expensive and increase its value. Tell us where to send your free copy:  
This site uses ads and affiliate content as an Amazon associate earning on qualifying purchases. Disclosure.
---
14 Modern Accent Chairs Your Living Room Will Love
1. The Braden Chair
Made of 100% Polyester and nettlewood.
2. Teak Delano Chair
Beautiful natural teak accent chair with handwoven rope seating detail.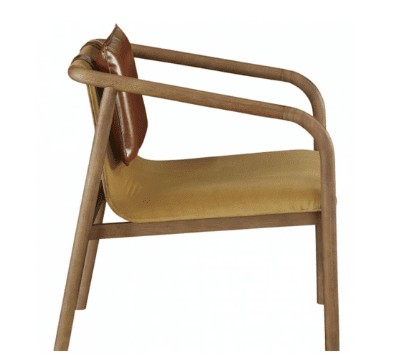 3. Karina Chair
Crafted from rubber wood and upholstered in vegan Leather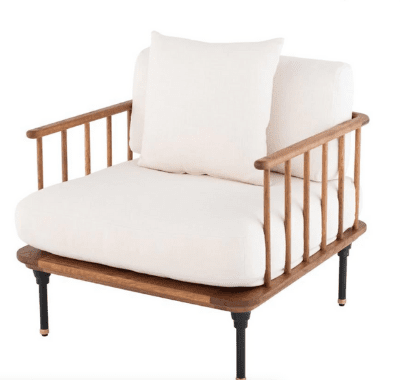 4. Distrikt Seat Sofa
The double-stuffed cushions on this chair look super comfortable. The base is made from solid oak.
5. Chesapeake Vegan Leather Chair
Made of vegan leather.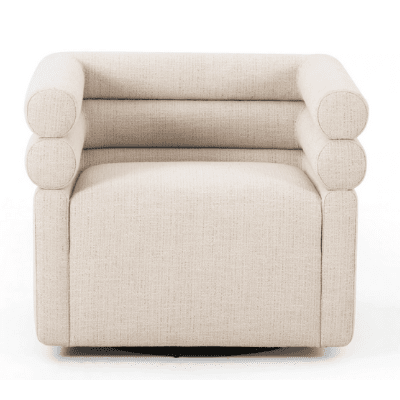 6. Evie Swivel Chair
This is the best-selling Evie Swivel chair from Burke Decor!
7. Cardiff Chair
How fun is this chair? Well, not only is it fun, it's also super durable as it's made of liquid-resistant performance fabric.
So you don't have to stress when your messy friend that always spills wine comes to visit.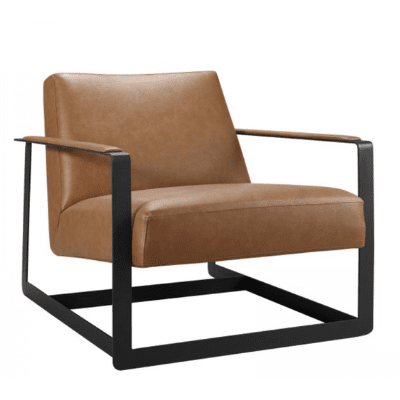 8. Seg Vegan Leather Upholstered Accent Chair
This modern accent chair is made of vegan leather, with a metal frame.
9. The Bauer Chair
Is the leather vegan? No, the leather straps on this chair are not vegan.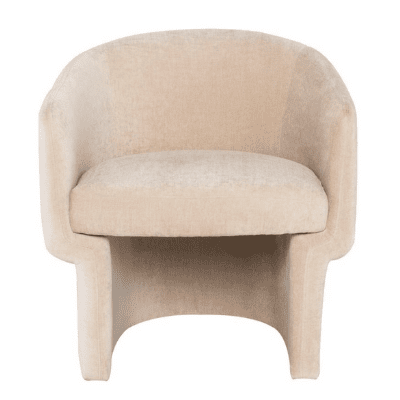 10. Clementine Occasional Chair Chair
We are obsessed with the mod 60s vibe this chair is giving!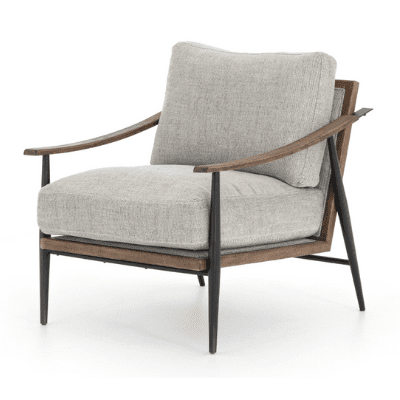 11. Kaitlynn Grey Twill Chair
The Kaitlynn chair is ultra classy. Made from solid Parawood, with gunmetal legs.
12. Arabella Swivel Chair
The last time I checked, there were only 6 of these chairs left!
If you love your chairs to have modern lines and classic elegance, then stock up on this chair, if you still can,  friend!
13. Nuevo Lian Chair
The leather on this one is NOT vegan.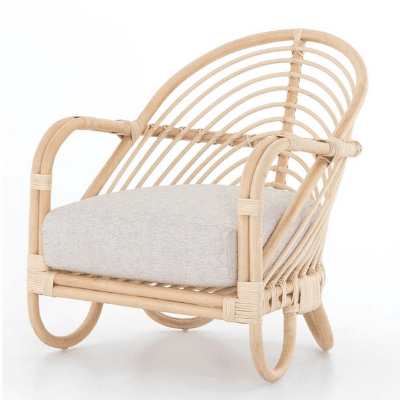 14. Marina Rattan Chair
Rattan is having a major moment right now. We are seeing the material used on tables, chairs, consoles, bar carts…everything!
This stunning rattan chair would brighten up any room.
More Design Inspo:
Follow me on Instagram @EditorsFaves
Pin This: