How To Style A Moody Black And White Bookcase
How To Style A Moody Black And White Bookcase. Bookcase styling is tricky, even for designers. It's the balance between making it look good and actually being a repository for books.
We see a lot of bookcases that don't actually have many books on them.
But in my house, there is a proliferation of them and it's mandatory that they get some shelf space!
All photos and designs in this post were created by the team at CrushInteriors.ca.
---
7 Easy Home Updates eBook: Free!
Today, get a free copy of our ebook that shows you 7 simple updates you can make in your home this weekend that will make your home look expensive and increase its value. Tell us where to send your free copy:  
This site uses ads and affiliate content as an Amazon associate earning on qualifying purchases. Disclosure.
---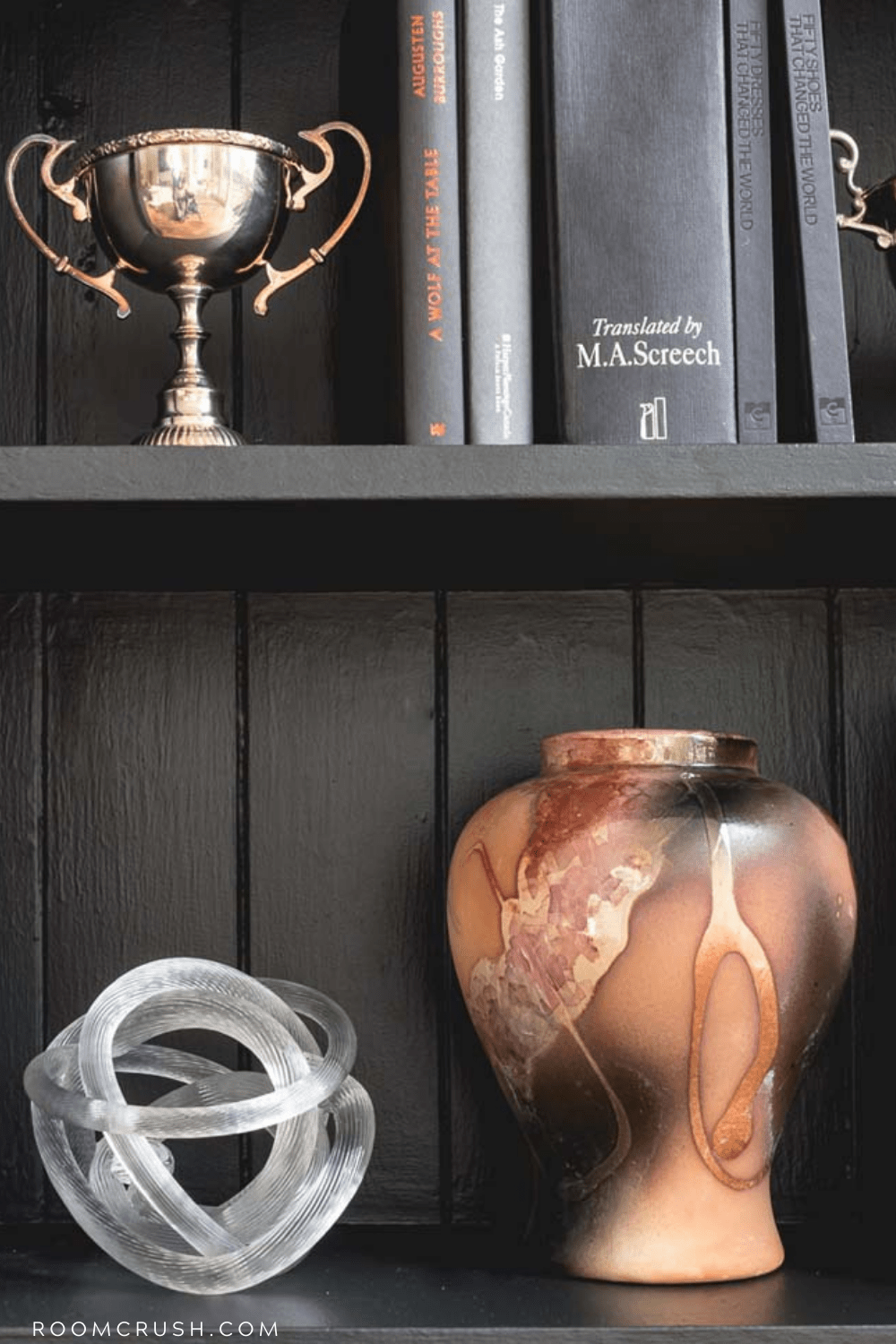 Using different textures in this design really brought it to life.
The designers mixed glass, metal, clay and leather textures throughout the shelf display.
Black paint doesn't have to feel cold or unwelcoming. (Just look at this completely black bedroom as proof!)
Especially when contrasted with light grey and white ceramics, black can look extremely chic.
Weathered books and vintage framed artwork paired beside modern fashion books make this a timeless look.
This is what made this black and white bookcase pop!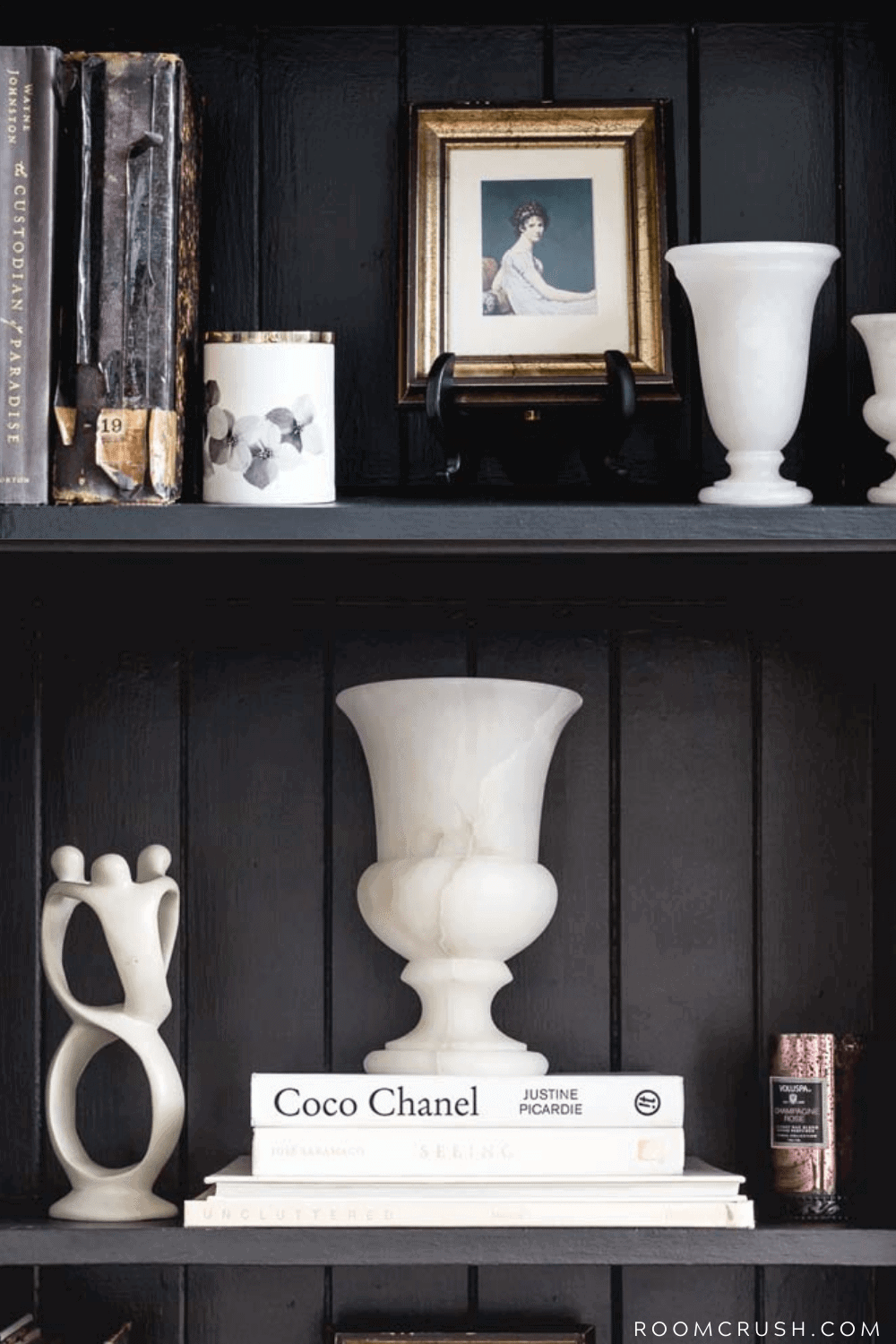 Keep Reading