Knowing how to set a Thanksgiving table is an art. But anyone can do it!
You spend a lot of time planning, shopping and cooking for your big Thanksgiving dinner. But how much time have you spent thinking about the actual table and presentation?
The presentation is just as important as the meal, we think. And if you're not a great cook, a stellar presentation is the perfect way to distract and dazzle your guests.
Here's what you need to have in order, to set a Thanksgiving table that will WOW your dinner party guests.
How To Set A Thanksgiving Table
1. Consider The Place Settings
Even if you have beautiful china, you need to layer it up a bit to make it really stand out.
In just 5 simple steps you can create a perfect place setting for your guests.
Use a charger or a placemat as your base.
Layer your dinner plate on top of the charger.
Place your napkin on top. Be fussy with the napkin and make sure all the ends meet together neatly.
Add a side plate or bowl. This is your accent colour so have some fun here.
Use a flower, piece of fruit or sprig of herb to decorate the plate.
2. Dress Up The Side Dishes & Desserts
Butternut squash soup can be dished up in cute pumpkin-shaped bowls.
Apple or pumpkin pie can be served on copper-rimmed plates with a sprinkling of icing sugar.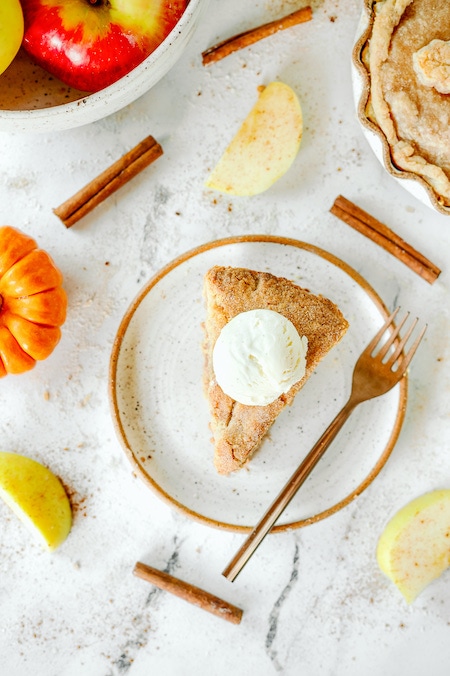 We love these copper-rimmed plates.
MyGift Modern Copper Accent Stemless Wine Glass Set, Red Wine Glasses Set of 4
Set of 4 stemless wine glasses embellished with metallic copper-tone plating
Each glass can hold up to 18 oz of wine to the rim **Hand wash only; Not dishwasher safe**
Lustrous copper creates a fascinating play of light with both red and white wines
Stemless design allows heat from hands to raise temperature of over-chilled white wines or warms red wines to appropriate temperature
Approximate Dimensions: 5.1 H × 3.5 Diameter; Rim - 2.7 Diameter (in inches)
3. Create Your Centerpiece
The centre of the table is often overlooked but this is where you can really show off your decorating prowess.
It's all about the layering of height in the centre. With just a little planning and 6 simple steps, your table is set.
STEP 1 – Lay the foundation using objects that can corral objects while adding sparkle and texture.
STEP 2 – Add some height with bowls and plate stands. They can vary in height or be all the same height.
Sale
Godinger Dublin Cake Plate Cake Stand,12 inches
Dublin Crystal Collection cake platter stand is perfect for any occasion.
Brilliant and classic design will impress for years to come.
Lead free crystal. Measures approx.: 12" in Diameter and 4" High
Since 1973 Godinger has specialized in handcrafted silver, pewter, crystal, stainless, and alternative metal giftware. From candlesticks, barware, bakeware, tea sets and frames, you are sure to find the perfect item for any special occasion. Godinger products are available at all major retailers across the US and Canada.
STEP 3 – Fill the bowls and plates with decor items.
This could be fruit, leaves, pinecones, moss or any other favourites you have on hand.
STEP 4 – Fill in the empty spaces with both small and large vases of flowers.
If you don't want a lot of flowers use tall branches of seasonal leaves.
Use your favourite colours or use one of our 3 simple colour schemes. Just be consistent and you can't go wrong
STEP 5 – Add candles. Use tall candlesticks and small votives to create more layers and varying heights.
Scented Candles for Home Decoration - Natural Soy Wax Candles - Pumpkin Shaped - Farmhouse Pumpkin Tweed Fragrance | 30 Hour Burn Time | Aromatherapy Candles or Thanksgiving Candle Gift
Pleasant Fragrance - Our candles set is made up of the Farmhouse Pumpkin Tweed fragrance that is very satisfying. The pleasing scent easily draws people¡¯s attention and creates a relaxing environment for everyone present. It is good for parties because it will make the guests much more fulfilled
High Decorative Value - The pumpkin shape and the ability and the customizable material makes the product have a high aesthetic value, making it useful for decoration. Our candles are made up of soy and are pumpkin shaped
Unique Design - The pumpkin design makes the product functional, practical, and improves efficiency. The design fits perfectly in the lifestyle of the people, making the candles useful for both decorations for the provision of light
High-Quality Material - Our candle set is made using high-quality wax that makes it more reliable and stable. The casing is made up of soy, which is stable hence making it durable. The packaging is also well done to ensure that the quality of the product is maintained.
Environmental Friendly - Burning the candle releases a small quantity of Carbon-dioxide, making it environmentally friendly. The pumpkin-shaped decoration is made of soy, which is a biodegradable material
STEP 6 – Add your glasses and place settings.
Go for high-quality luxury glasses and dinnerware.
Silverware Set 40 Pieces, Moon Surface Handle And Matte Gold Head Flatware Set, Stainless Steel Cutlery Set, Utensil Sets, Service Set for 8
40 Piece Matte Moon Surface Handle And Shiny Gold Head Silverware Set: Include Dinner Knives x 8, Dinner Fork x 8, Dinner Spoon x 8, Teaspoon x 8, SaladFork x 8.
Titanium Moon Surface Handle And Matte Gold Head Noble Plating: The Gold color of the silverware set will stand out on your tabletop. They are beautiful and great that You will get a lot of "like", "praise", "laud" from your guests when you dinning together, from your funs when you share a video shot of your dinning. This is the just silverware that you worth to have.
Quality Guarantee: Made of High Quality Stainless Steel, the edges are smooth and stylish, Matt Polish;This Flatware set is not like some of other cheap brands that made with sharp edge would cut your mouth. The Rust proof, sturdy and heavy duty making would assure that this utensils would last for a life time use. Lead-free, Cadmium-free, Phthalate-free, BPA-free made sure that the utensils are healthy and safe for daily use.
Best Gift: Perfect Ideal gift for Weddings, Valentine's Day,Catered events,party,Family reunion,Upscale catering,Theme restaurant, or home dinner, Perfect Gift for Wedding Housewarming Birthday Mother's Day, or home dinner, and much more. It is also a perfect gift to your new house.
Dishwasher Safe & Easy to Clean: This is a reusable environmentally-friendly tableware,Durable and healthy for everyday use, Dishwasher Safe and easy to clean
Lysenn Iridescent Stemless Martini Glasses Set of 2 - Premium Hammered Cocktail Glasses for Weddings, Anniversary, Christmas, Party - 7.7oz Gold Rim
【TRADITIONAL GLASSES & UNIQUE RE-INNOVATION】 Each stemmed martini glass is shaped by senior designers and hand-blown by masterful artisans. Perfect shape is easy to hold and makes every drink a memorable experience. It will be the symbol for the home bar and impress your guests.
【HAMMERED TEXTURE & IRIDESCENT SHEEN】 The unique craftsmanship highlights luxurious and luminous features. The distinctive design will add elegance to your table. The highest quality food grade glass makes the margarita glass absolutely healthy. Enhance your tasting experience.
【PREMIUM QUALITY, YOU WON'T BE DISPOINTED】 You can rest assured that this cocktail glass has exceptional durability to match its looks! Thick wall, heavy base, elegant construction ensure sufficient stability and will be not easily fragile. Strict quality control ensures that the glasses you receive are perfect.
【PERFECT SIZE & MULTIPLE USE】 7.7oz capacity is just right for bourbon, margarita, vodka, gin, wine and many cocktails. Perfect size to enjoy any beverage you love. And also can use them for juice, ice cream, yogurt or any cold dessert.
【EXQUISITE GIFT & SAFE PACKAGING】 It's a glamourous gift for cocktail lovers. Perfect for Father's Day, Valentine's Day, Engagement, Wedding, Anniversary, Birthday, Thanksgiving, New Year, Christmas, Housewarming or just to gift a loved one.
4. Add some whimsy
Displaying a few 'menu' cards on the table can add a fun element to the dinner.

And voila, you have set a beautiful Thanksgiving table! One your guests will love.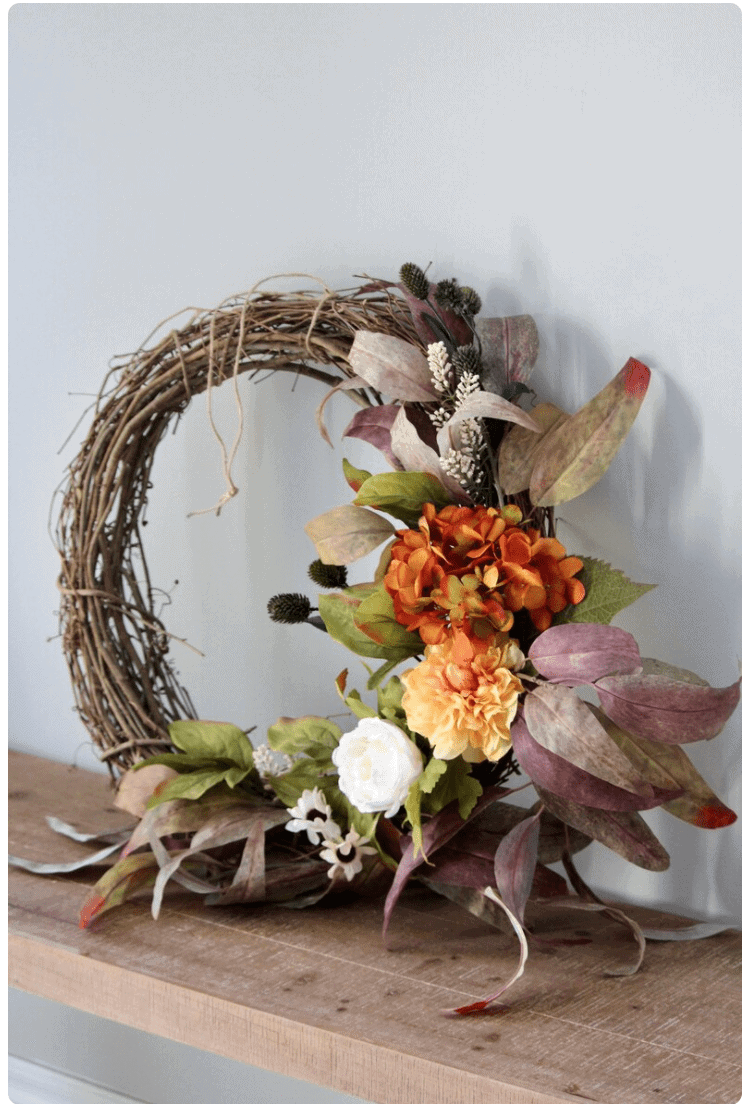 Next, don't forget to hang a beautiful Fall wreath on your front door, to set a great first impression for your guests.
Pin This: