How To Set A Thanksgiving Table That Wows
Knowing how to set a Thanksgiving table is an art. But anyone can do it!
You spend a lot of time planning, shopping and cooking for your big Thanksgiving dinner. But how much time have you spent thinking about the actual table and presentation?
The presentation is just as important as the meal, we think. And if you're not a great cook, a stellar presentation is the perfect way to distract and dazzle your guests.
Here's what you need to have in order, to set a Thanksgiving table that will WOW your dinner party guests.
---
7 Easy Home Updates eBook: Free!
Today, get a free copy of our ebook that shows you 7 simple updates you can make in your home this weekend that will make your home look expensive and increase its value. Tell us where to send your free copy:  
This site uses ads and affiliate content as an Amazon associate earning on qualifying purchases. Disclosure.
---
How To Set A Thanksgiving Table
1. Consider The Place Settings
Even if you have beautiful china, you need to layer it up a bit to make it really stand out.
In just 5 simple steps you can create a perfect place setting for your guests.
Use a charger or a placemat as your base.
Layer your dinner plate on top of the charger.
Place your napkin on top. Be fussy with the napkin and make sure all the ends meet together neatly.
Add a side plate or bowl. This is your accent colour so have some fun here.
Use a flower, piece of fruit or sprig of herb to decorate the plate.
2. Dress Up The Side Dishes & Desserts
Butternut squash soup can be dished up in cute pumpkin-shaped bowls.
Apple or pumpkin pie can be served on copper-rimmed plates with a sprinkling of icing sugar.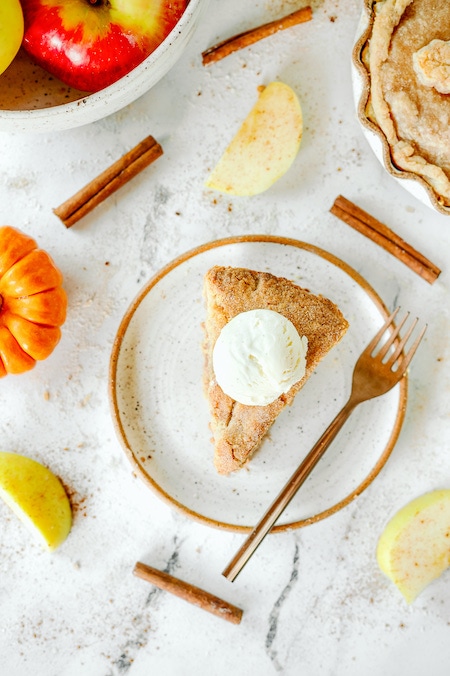 We love these copper-rimmed plates.
3. Create Your Centerpiece
The centre of the table is often overlooked but this is where you can really show off your decorating prowess.
It's all about the layering of height in the centre. With just a little planning and 6 simple steps, your table is set.
STEP 1 – Lay the foundation using objects that can corral objects while adding sparkle and texture.
STEP 2 – Add some height with bowls and plate stands. They can vary in height or be all the same height.
STEP 3 – Fill the bowls and plates with decor items.
This could be fruit, leaves, pinecones, moss or any other favourites you have on hand.
STEP 4 – Fill in the empty spaces with both small and large vases of flowers.
If you don't want a lot of flowers use tall branches of seasonal leaves.
Use your favourite colours or use one of our 3 simple colour schemes. Just be consistent and you can't go wrong
STEP 5 – Add candles. Use tall candlesticks and small votives to create more layers and varying heights.
STEP 6 – Add your glasses and place settings.
Go for high-quality luxury glasses and dinnerware.
4. Add some whimsy
Displaying a few 'menu' cards on the table can add a fun element to the dinner.

And voila, you have set a beautiful Thanksgiving table! One your guests will love.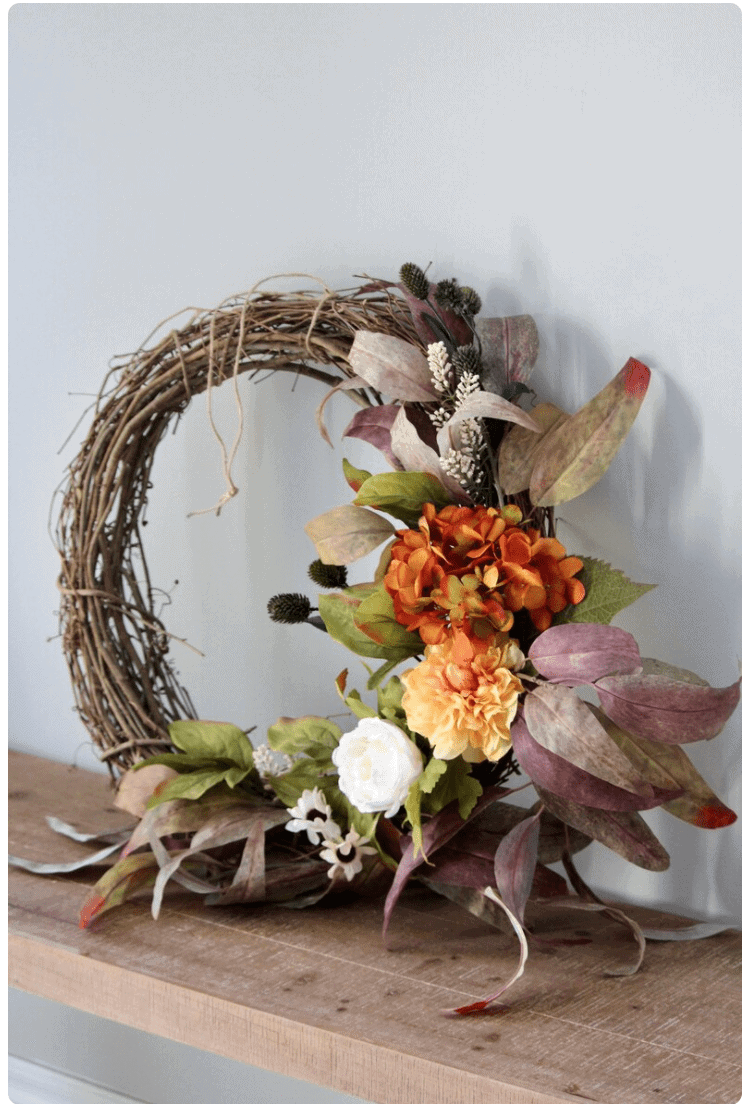 Next, don't forget to hang a beautiful Fall wreath on your front door, to set a great first impression for your guests.
Pin This: