15 Creative Ideas To Decorate With Wallpaper
Decorating with wallpaper is a signature flourish. No wonder, interior designers all over have echoed the fact that wallpaper is a game-changer. Others argue that you can get bored with using wallpaper soon enough. The good news is that you can go for any kind of wallpaper as it pleases the moment. There are so many creative ideas to decorate with wallpaper!
This versatile design element can dress up any room to make a beautiful statement in your home.
Not only used for walls, wallpaper today goes far beyond livening your walls. In a myriad of ways, you can add personality to your interiors.
The best part is that with wallpaper, you can step outside your comfort zone and give your space an attractive look. And when you feel like you need a change, just remove it and install your next favorite.
---
7 Easy Home Updates eBook: Free!
Today, get a free copy of our ebook that shows you 7 simple updates you can make in your home this weekend that will make your home look expensive and increase its value. Tell us where to send your free copy:  
This site uses ads and affiliate content as an Amazon associate earning on qualifying purchases. Disclosure.
---
You May Also Like: 10 Minimalist Living Room Ideas That Will Inspire You To Declutter
Why is Wallpaper a Decorator's Best Tool?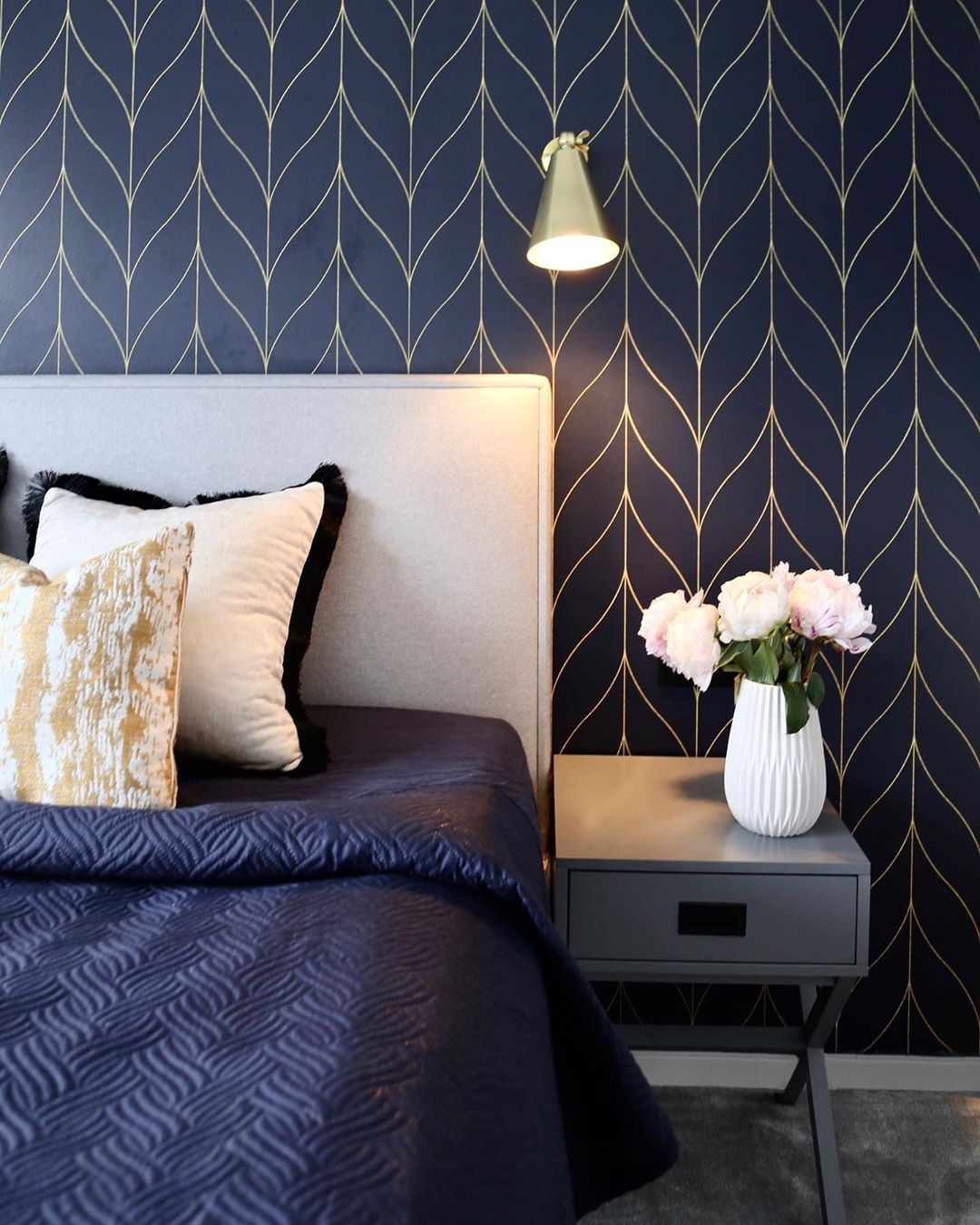 Wallpaper is currently experiencing a revival. Once considered a sign of dated décor- particularly for our grandmas' living rooms- has gotten homeowners skipping a standard coat of paint for patterns and colors that lift a room's energy.
Among many other reasons, here is why designers and homeowners altogether, love wallpaper:
Affordability– with wallpaper, you can easily achieve the most artistic expressions. On the other hand, this will require you to go deeper into your pockets when it comes to other interior coverings.
The flexibility of style– with a variety of patterns and styles available for wallpapers, you can express your décor artistically by installing your preferred choice of wallpapers. Whatever design or look you have for your home; you will always find a wallpaper that blends with your décor perfectly.
Durability– unlike paint which easily chips off, finishes off, or washes off, wallpaper is more durable. It's easy to wipe off dirt and in fact, if you have a dirty wall and you cannot raise the repainting budget, simply dress up those walls for a cleaner finish.
Uniqueness– almost everyone has the same neutral colors covering their walls. However, you can get a customized and individualized look when going for wallpapers.
You May Also Like: How To Create A Bohemian Home
How Do You Choose Wallpaper?
Choosing the right wallpapers— and knowing how much to buy — can sometimes feel daunting, considering the myriad of colors, patterns, and textures available. Thus, knowing what to look for will come in handy for your rooms.
Thus, use these tips to shop for wallpaper like an interior design pro:
1. Your Personal Preference On The Environment You Want To Create:
The most common types of wallpaper have classic florals, whimsical patterns abstract patterns, graphic patterns, chinoiserie, or just basic art.
While many homeowners go for florals and classic art, your choice of wallpaper will not only depend on your kind of décor but also the kind of mood you'd want to express. So, feel free to experiment with different kinds as you decorate your home with wallpaper!
For example, if you're looking to create a romantic ambiance, try florals in muted or pastel colors. Check out these tips on selecting the best wallpapers and finding out how much to use.
2. Perception: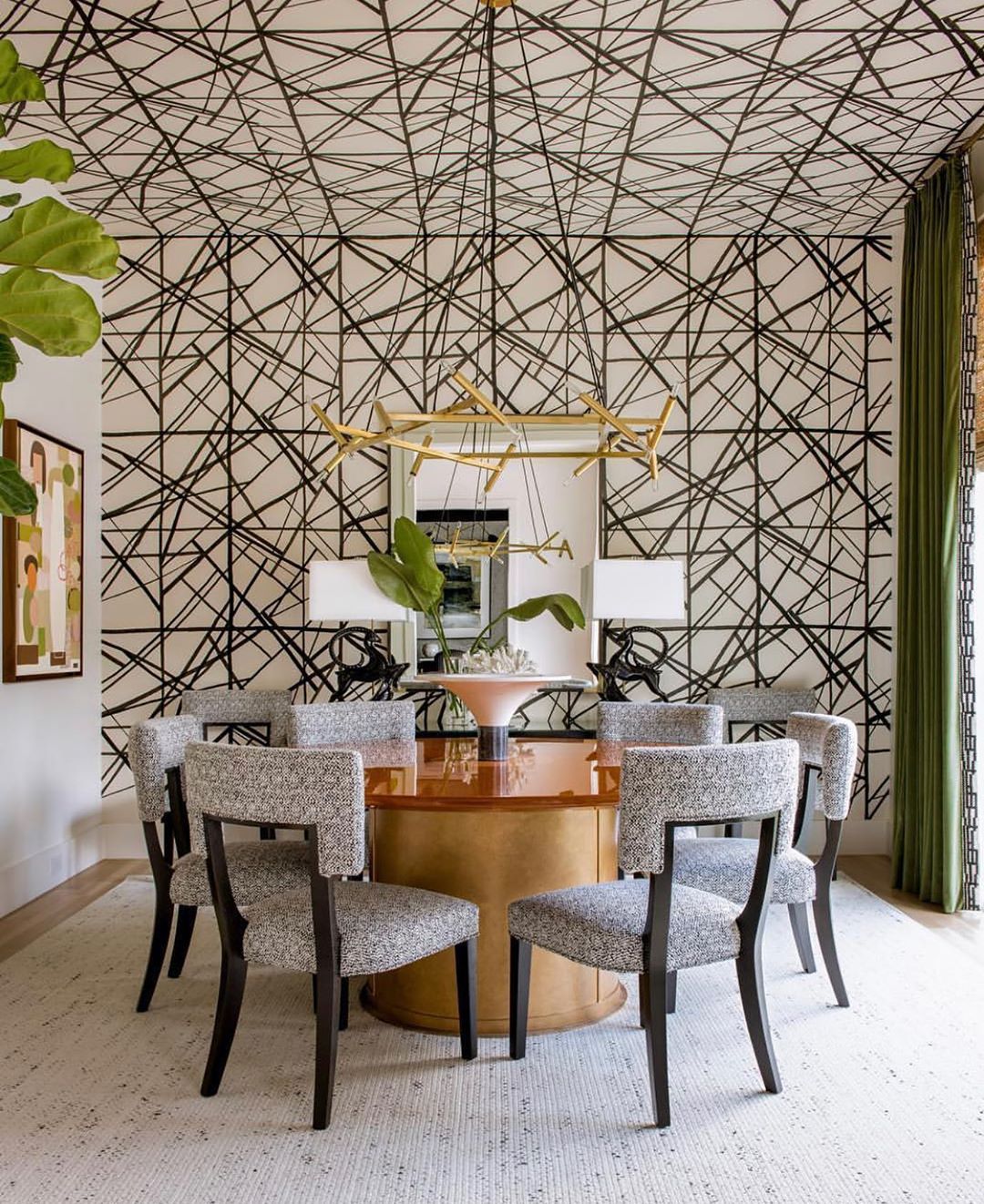 With wallpapers, it's about how you want anyone to perceive the room as soon as they get in. In this case, play around with colors to draw the exact kind of attention you want.
An example would be using a red-colored wallpaper to make the walls appear closer or using cooler hues like blue to make the room appear wider.
Thus, allow yourself to play around with these warm colors in larger rooms if you want to make them appear smaller or cooler colors to create more distance between the walls.
Quick Tip…
If you have smaller, narrower rooms, using bold-colored wallpapers makes the space feel constricted. You want to avoid that!
Why? Deep and dark colors make a room seem smaller while wallpapers with a light background make a room look larger.
Which Wall Should You Add Wallpaper?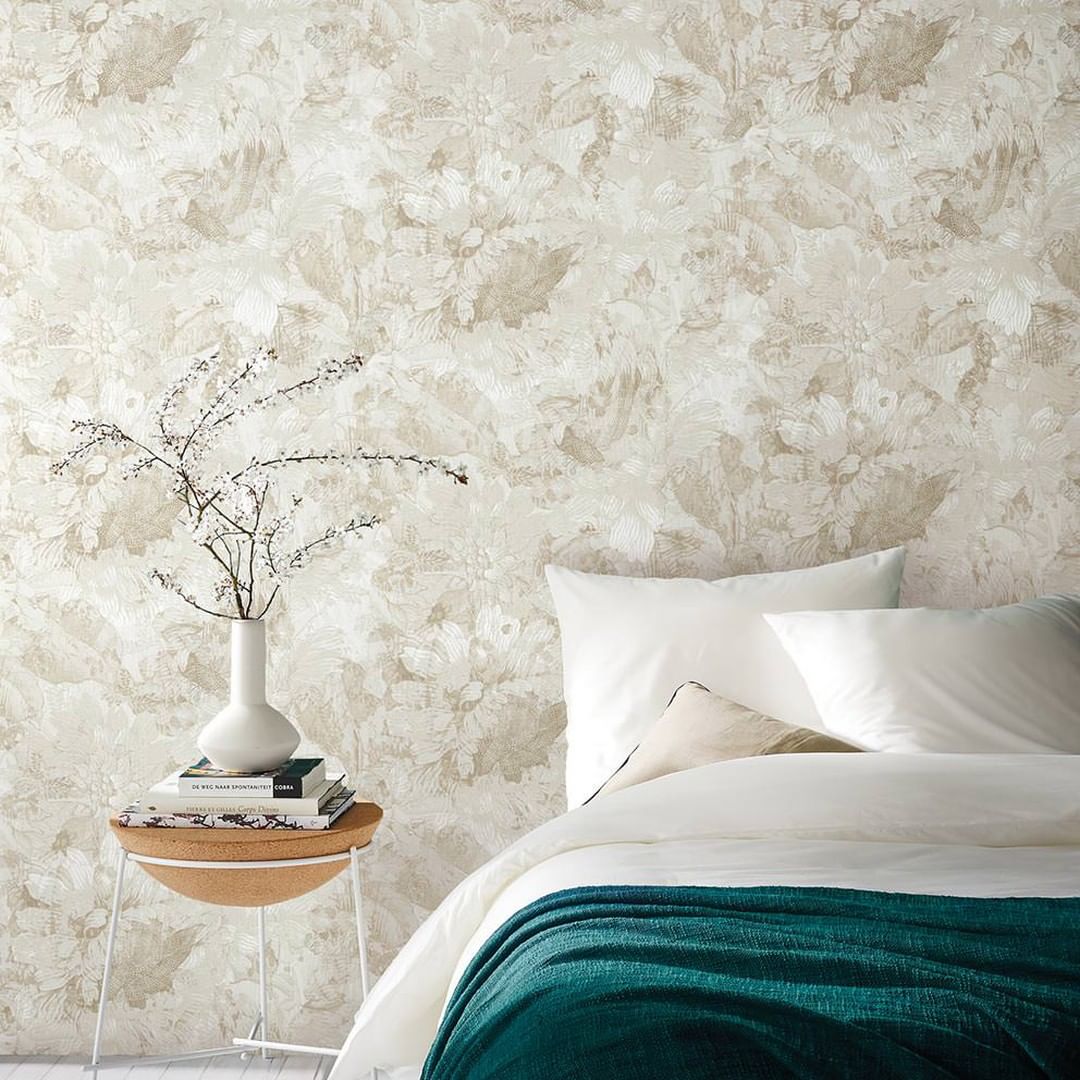 While there are so many places you can decorate with wallpaper, most decorators use wallpapers on the walls, here is how:
Start with a wall that already stands out in your room. Ideally, the wall should be one of the first things people notice when they enter the room. You can walk in and identify the one wall which instantly catches attention so you can use wallpaper.
On an easily-visible wall. Thus, remove any obstructions like the furniture to ensure your guests don't have to squint to notice design elements or hunt around to find the 'feature wall'. It can even be a wall with no openings like doors and windows.
Any wall you want to stand out. The focal point of your room doesn't always have to be the wall you see when you first walk in- it can be a wall that you want to draw attention to. For example in the bathroom, you can accent the wall facing the shower or the sink.
Any interesting elements in a room that could be architecturally significant – think the fireplace wall.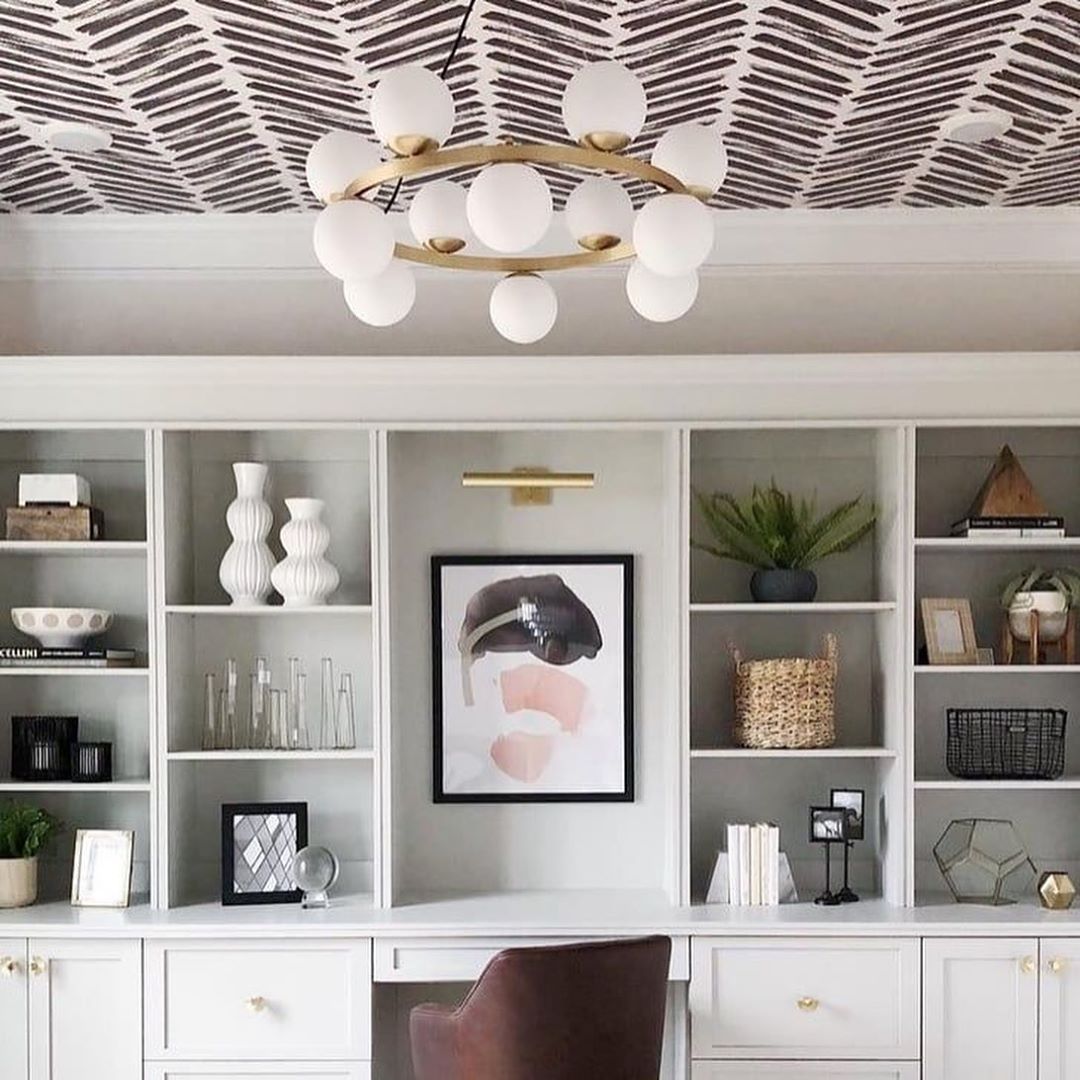 When using wallpaper, just make sure the furnishings or accessories complement the pattern and style of the most stand-out feature wall, even if you have two feature walls.
You May Also Like: A Simple Guide On How To Install Wallpaper
Indeed, if you're planning on freshening up your home, there are top reasons for choosing wallpaper for sure. Thus, let's help you use wallpapers to make a statement in every room:
15 Creative Ideas To Decorate With Wallpaper
1. Create a Feature Wall
A feature wall is a wall that guests see when they first walk in your room. Thus, if your room doesn't have a focal point or if you're unable to identify one, it's time you created a feature wall.
Some homeowners consider painting a feature wall to create that striking feature that draws the eye in at first glance. However, you can still use wallpaper, either boldly or subtly, to dress up just one of your walls.
Your choice of color for the focal point will set precedence for other parts of the room. Thus, ensure all colors blend in well.
2. Use as Wall Art
Sometimes, you can use a really special wallpaper as wall art by simply having a sample piece framed and hung on the wall.
3. Dress Your Ceiling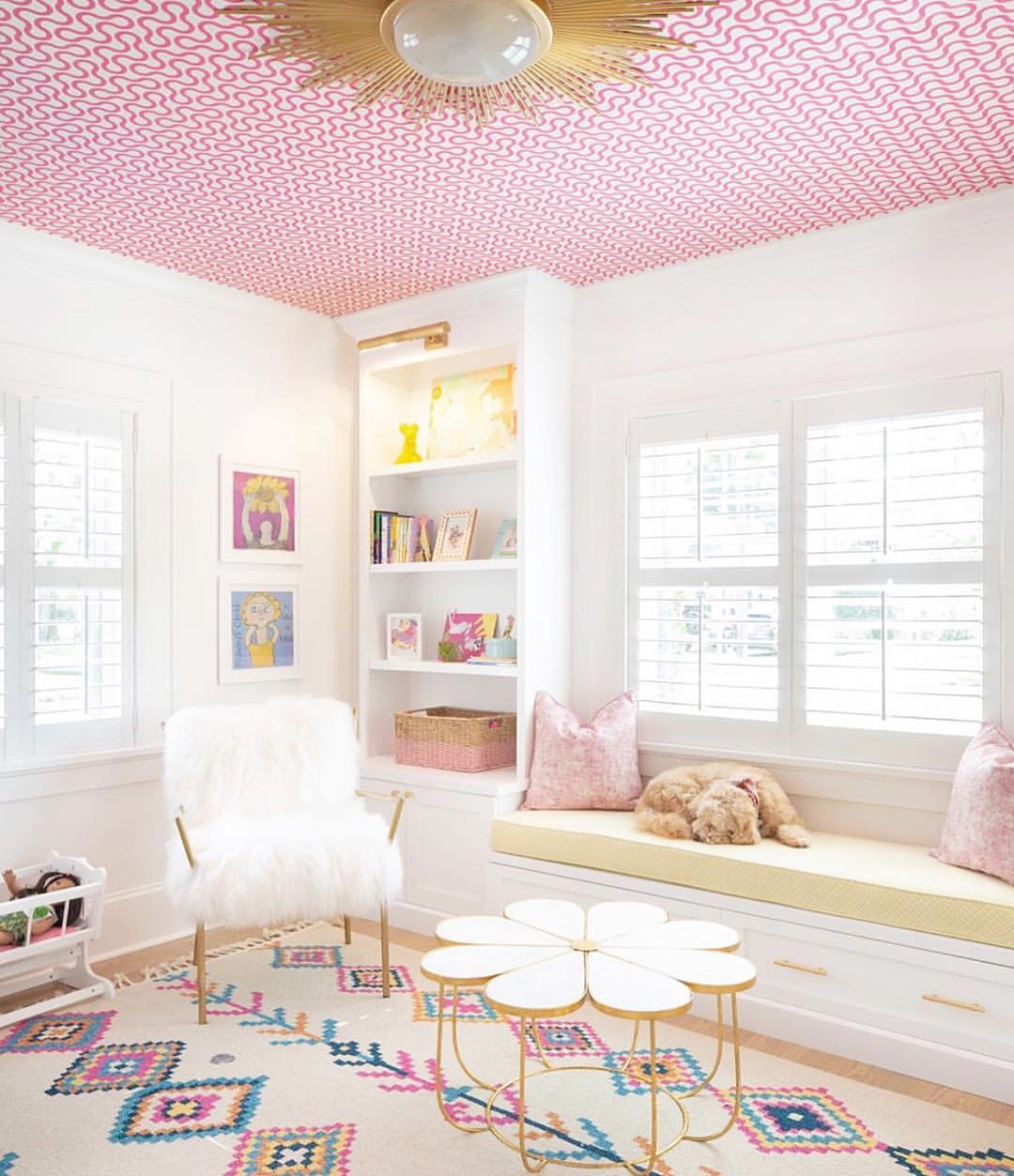 It's easy to forget about the ceiling. Usually painted white, it fades into a room's background. Eventually, cobwebs form around the corners. However, opt for a stand-out ceiling dressed in your choice of accent wallpaper. Its design can also mimic the pattern found in the rug below.
Installing wallpaper on the ceiling isn't an easy feat, but the unique accent wallpaper is worth the work.
Give the guests something good to look at, especially in an entryway!
4. Upgrade Your Wall Covering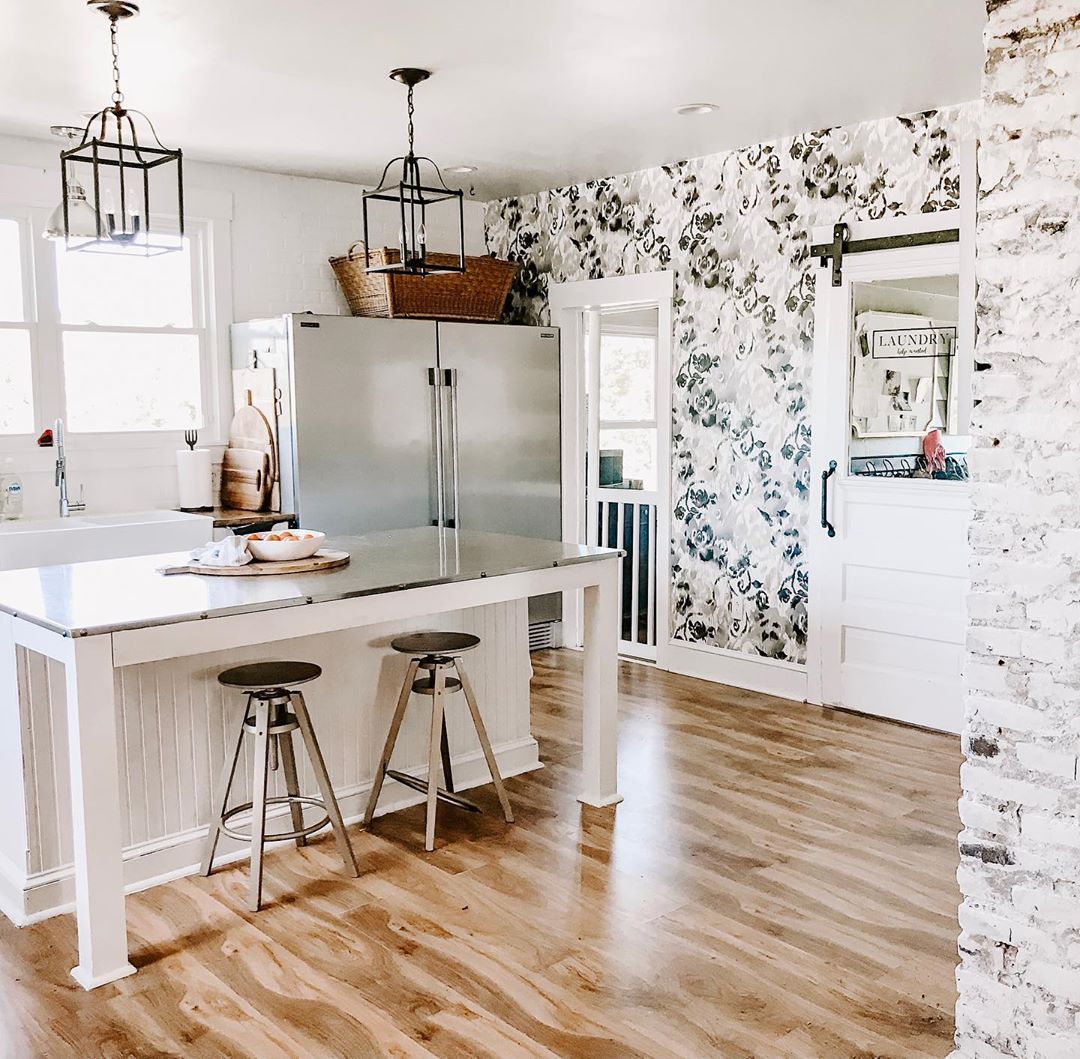 The walls in your house add that WOW factor, especially when architecturally-done or clean and stand-out enough. However, not all of us have been privileged to live in homes with stunning walls.
If this is you too, pick an irresistible kind of wallpaper as wall coverings. A particular favorite is using golden, marble or ancient stone wallcoverings to create an amazing design!
5. Accent Your Headboard's Facing
Using patterned wallpapers to accent the wall facing your headboard in the bedroom instantly gives it a glam makeover by creating a great backdrop!
If your room has a neutral color scheme, using wallpaper keeps the look mature and the matching bedside tables provide an extra punch.
6. Beautify your Bathroom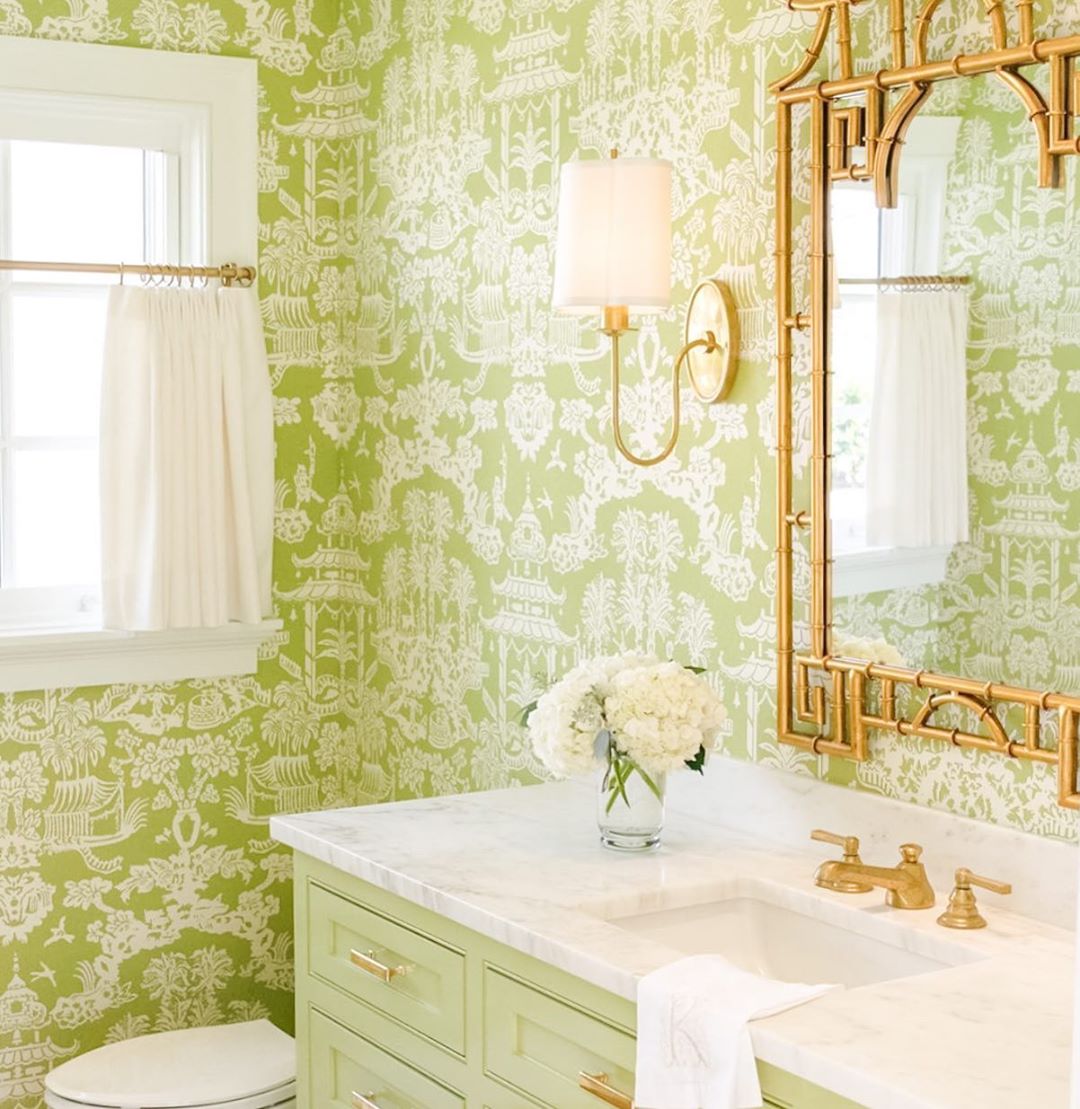 If you're looking to create a jewel-box effect in your small space like the bathroom or powder room, consider installing wallpaper all around it.
A gorgeous floral wallpaper design would make a statement in the bathroom!
You May Also Like: 10 Ideas To Update Your Boring, Old, Tiny Bathroom Stylishly
7. On Top Of A Table
A plain coffee table would look more beautiful with a decorative piece of wallpaper.
Simply place the paper, which can always be switched, directly on top of the table surface; then use a top sheet of glass to hold the paper in place.
You can also go for compact wallpaper that needs no support to hold. Marble compact wallpapers are particular favorites for dressing ugly table tops.
8. Back your Shelves & Cabinets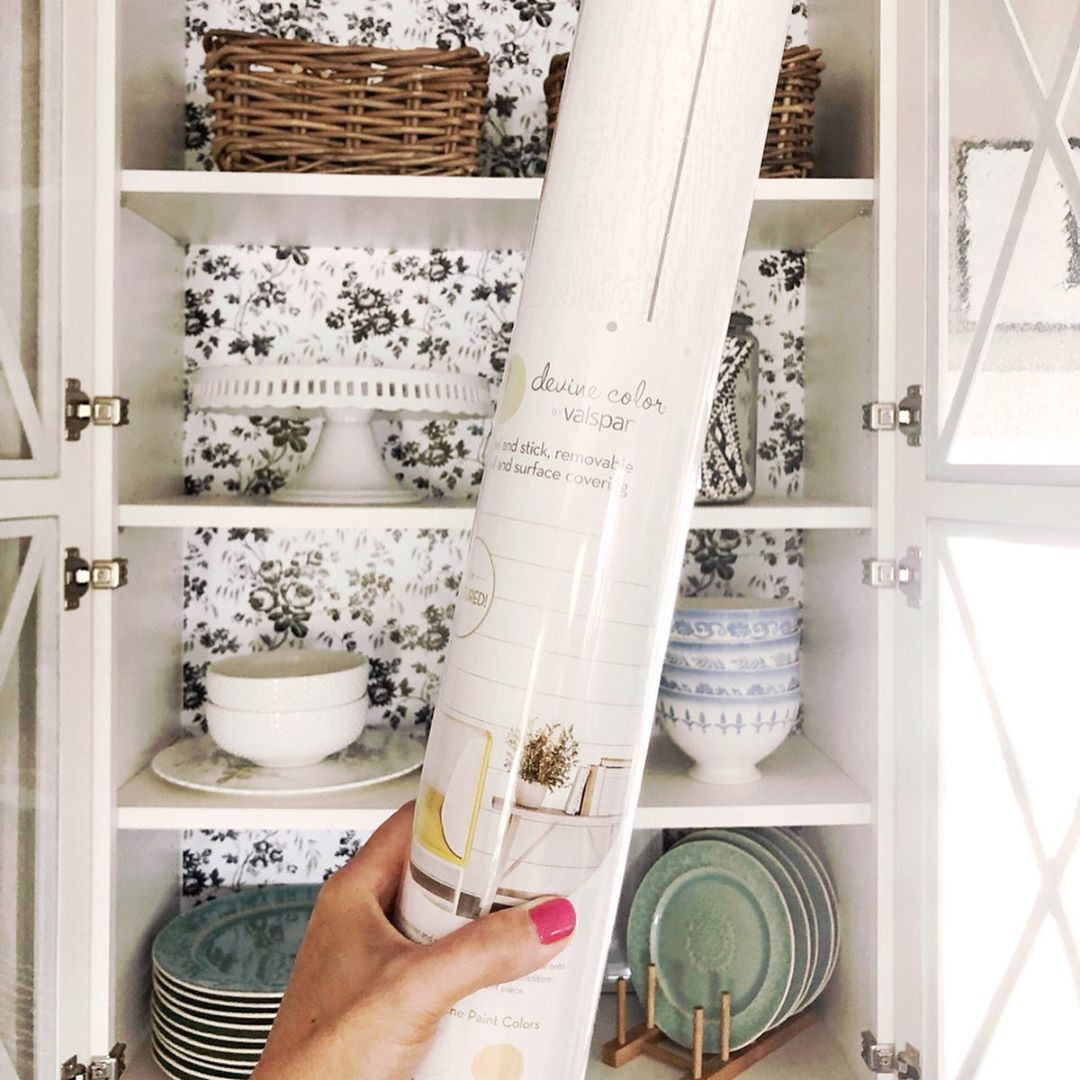 Wallpaper clearly works wonders on more than just walls. Thus, use wallpaper to back a bookcase in a living room, your kitchen cabinets or open kitchen shelves. This surely provides an unexpected burst of visual drama.
9. Outfit Your Wardrobe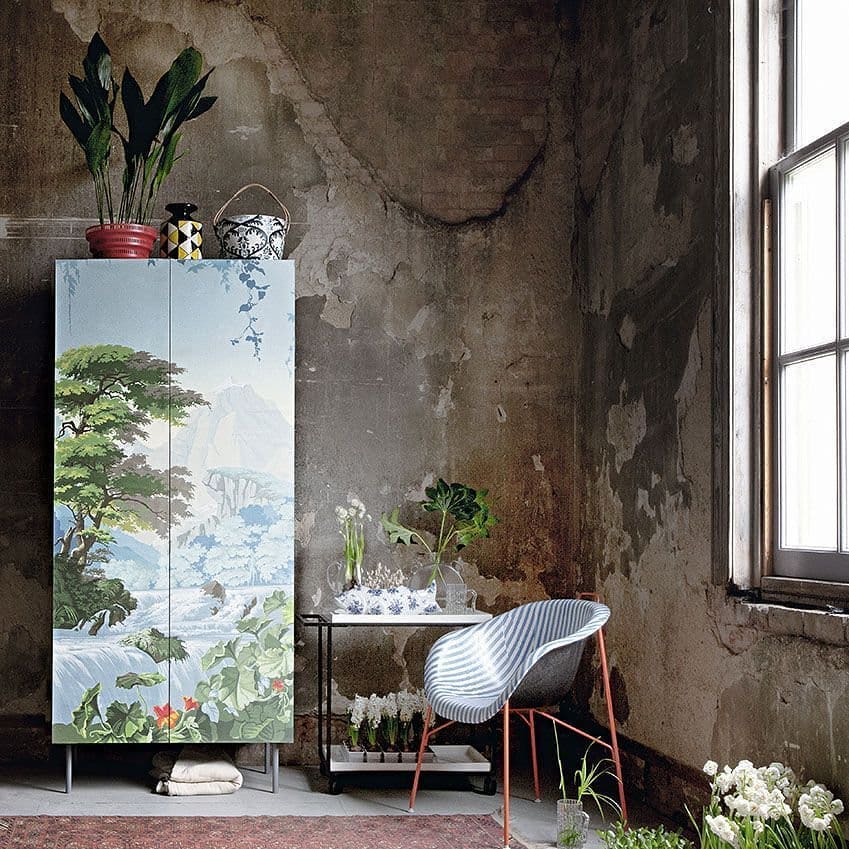 Don't forget to add visual interest to your wardrobe or closet by backing it with your preferred wallpaper.
10. Wallpaper Your Backsplash
The kitchen backsplash is the part of the wall behind the counter or sinks that takes a lot of abuse, from water droplets to oil spatter.
While many homeowners ignore this backsplash area, it is rather visible in your kitchens, so it has to look good.
Thus, use vinyl wallpaper-instead of the normal tile- which in inexpensive to add a bit of life and zest to this abused wall. You can also go for wallpaper with plexiglass mounted over.
11. Match That Out-Of-Place Sofa
Some homeowners bring a stand-out sofa set and forget to build their decor around it. At this point, their homes look so out-of-place and this seat tends to offend every rule of good taste imaginable.
Worry not if this is you! You don't need to sell or give away that piece of sofa. Instead, add wallpaper coverings that match the sofa's fabric. Now, your sofa has a reason to be there. Afterward, you can build your decor around that.
12. Side Your Kitchen Island
Another fantastic idea to decorate your kitchen with wallpaper is to use wallpaper is on the side of an island. Good enough, as your style changes, you can always opt for a temporary wallpaper that is easy to change.
In every way, you can make the sides of your island pop with a vibrant floral wallpaper.
13. Cover Your Lampshade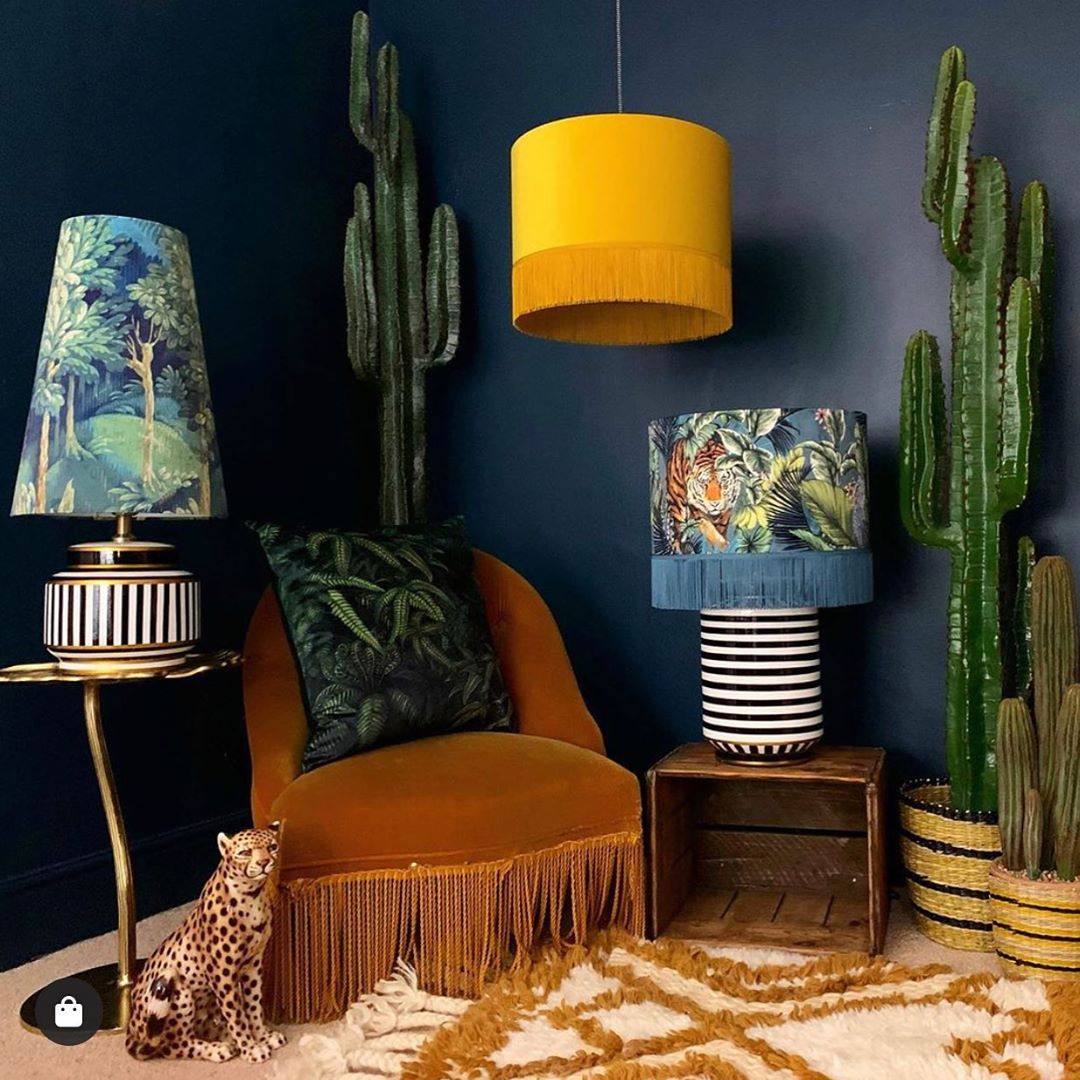 Inject your home's style into your lighting by covering your lampshades with wallpaper.
Particularly, leftover wallpapers can bring new life to ugly lampshades in your living room or bedroom. This coordinated accessory is also a way of decorating your home on a budget!
You May Also Like: How To Recover A Lampshade With Wallpaper Tutorial
14. Showcase Your Staircase
Have you forgotten and overlooked your staircase and the stairwell wall? It's time you created a captivating focal point using wallpaper that you truly adore.
You can either opt for a pattern that complements the style of the staircase or use an unexpected color and pattern to create a surprising burst of color.
15. Highlight Your Fireplace
Use wallpaper to show off your fireplace and create a focal point. A good place to start would be to wallpaper the facing-the immediate exterior walls surrounding your fireplace.
You might also decide to paper the walls on both sides of the chimney, the wall space above your mantel. or the fireplace surround.
If you need something to decorate your house and add a quick pop, be sure to install your favorite wallpaper. This will give your room a fresher look too. And you have 15 creative wallpaper ideas here!
Go ahead and creatively decorate with wallpaper!