How To Organize Your Room Fast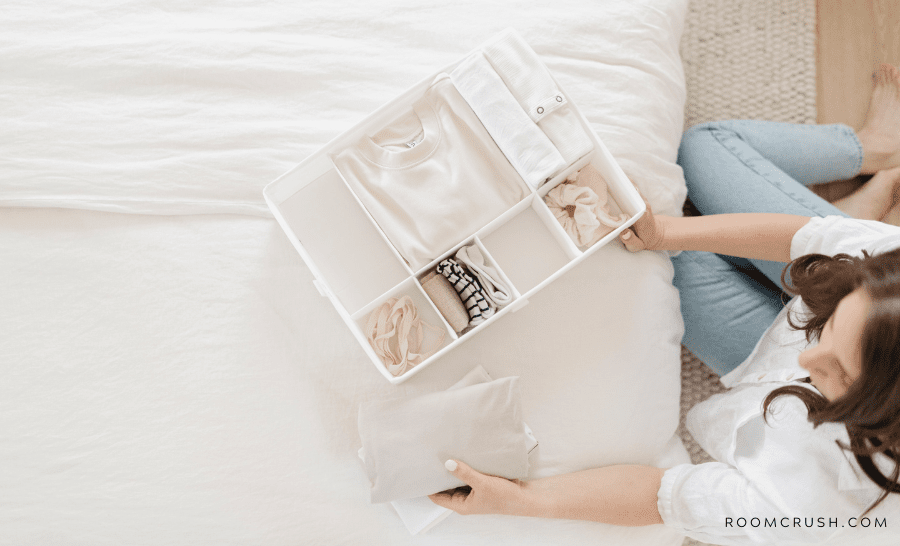 We titled this article 'how to organize your room fast' for a few reasons. First, organizing your home room-by-room is more manageable. Most of us can carve out a little time here and there, especially if we know the results will be pretty much instantaneous.
However, if you think about how to declutter your entire home without breaking down the task, it can be overwhelming, to say the least. 
Secondly, it's the beginning of a new decade and a perfect time to get things in order.
Here's what you should do, to effectively organize your room fast. 
---
7 Easy Home Updates eBook: Free!
Today, get a free copy of our ebook that shows you 7 simple updates you can make in your home this weekend that will make your home look expensive and increase its value. Tell us where to send your free copy:  
This site uses ads and affiliate content as an Amazon associate earning on qualifying purchases. Disclosure.
---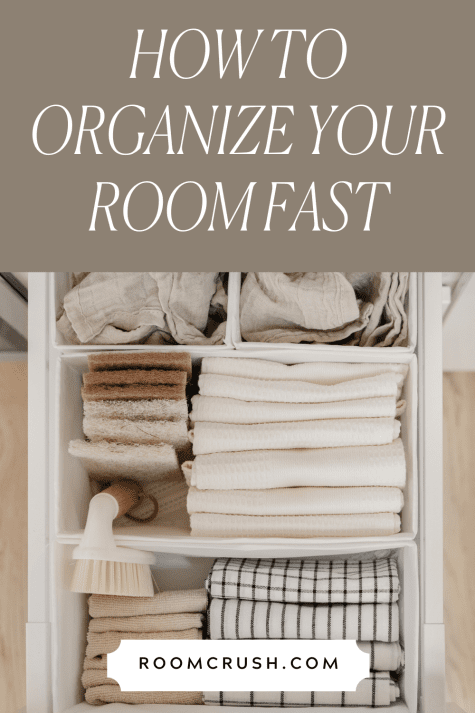 Where Should You Start
Okay, so you're not going to like my next bit of advice, ready for it? Always start with the hardest room first. Before you get all bend out of shape, let me explain my reasoning.
Humans are creatures that want to see results fast. It's how we are wired, and our expectations need to be wowed…like knock my socks off – wowed!
Therefore, by jumping onto your super-duper messy room first and transforming it into a masterpiece will show you RESULTS!
Yes, your eyes will be pleased, and in your day-to-day life, you will continue to reap the benefits. For example, if you begin by tackling your bedroom first, I guarantee you will be smiling every time you open your closet doors.
You probably will be shaving off precious time every morning since your clothes will be neat and easy to find.
Don't be surprised if after you organize your clothes, you get more compliments on your outfits. As a tidy closet will improve your outfit choices by default.
Personally, I like to keep the clothes in my closet color-coding from white to black.
Now, that's some serious motivation to jump on to your next room.
Especially since you know its impact on your daily activities and that your next project won't require the same attention.
How To Organize Your Home Room By Room, The Easy Way
1. Start From Scratch
First, put on some music. This will help keep your mood up.
Okay, this may seem painful, but you need to pull all the junk out of the cupboards, and closets. It's really the only way to be efficient and get it right the first time.
Take all your items out from their current locations. Don't let the enormous pile of stuff on the floor, bed, or desk scare you.
Most of those items will find their way back to a cleaner and happier home soon enough.
2. Sort and Declutter
First, go and download this free Capsule Wardrobe book which shows you how to get rid of the bulk of your clothing, so you can invest in quality items you will actually wear.
Now, I'm sure you would agree that every warrior needs the proper weapons to feel confident that they even have a chance of success.
So, as you march your way into the battlefield of overflowing junk, clothes that you haven't worn for years for fear that they can cut off your circulation, you better be prepared.
You can use your weapons of choice or copy mine. One large trash bag for trash, a second bag for donations, and a bag for "maybes."  
The maybes are for the items that you have forgotten you owned and are excited to refind or ones that you like but haven't found yourself using lately.
Those items go in a cute bag or box and are placed at the bottom of my closet.
Basically, they are placed into a probation period for a few months. If the opportunity arises for wearing the piece of clothing or using the item, it will be set free and placed back into circulation.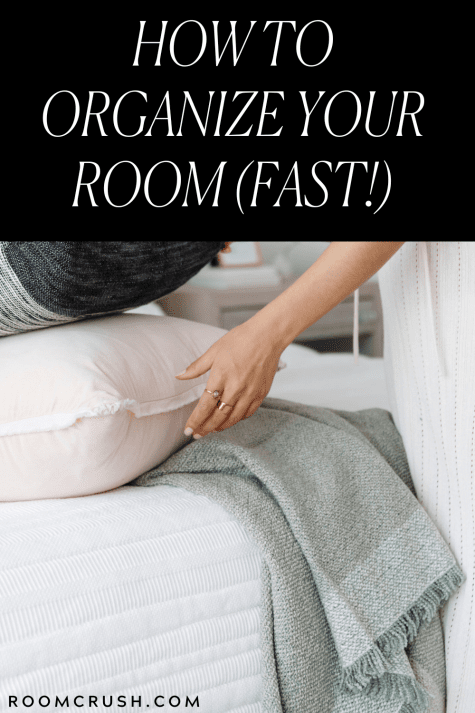 3. Know When To Say Goodbye
Okay, so parting with items can be difficult. I get it, but asking yourself the following three questions will help you understand why sometimes it's best to part ways.
Is it still beneficial?
Do you already own something similar?
Are you keeping it "just in case?"
If you answer yes to any of these questions, toss the item in your "maybe" bag. If you don't pull it out within six months, this confirms your feelings, and the above questions have now been updated with a new answer, no.
The jury is out, and it's time to let it go.
Stay Organized With Our Home Maintenance Kit
4. Time To Freshen Things Up
While you have the closets, cabinets, or desks empty, it's time to give them a good old wipe down and get all the dust bunnies out.
For those hard-to-reach places, use a feather duster with a long pole so you can get all the dust out:
Clonynix Microfiber Feather & Cobweb Duster,2 PCS Bendable Head with Telescopic 30″-100″ Long Stainless Steel Pole,for Cleaning Interior Roof,High Ceiling Fan, Blinds, Furniture & Cars
💪💪MICROFIBER & DOMED DOUBLE REPLACEMENT HEADS: The long dusters for cleaning with extension pole comes with 2 replacement heads which are the microfiber head and the domed head. Both of them are applicable for the telescoping pole.
💪💪EXTENDABLE DUSTER: The ceiling fan duster can be extended from 30'' to 100'' which can help you clean high places easier. Just stand on the ground to wave telescopic duster, the cleaning is easy and safe to be finished without needing to stand on the chair.
💪💪BENDABLE DUSTER HEAD: The long microfiber duster has a built-in bendable metal rod. Fold it into an appropriate shape to clean out the places that cannot be seen, such as the top of the desk or the back of the ceiling fan. The microfiber duster has a slight positive charge, it can easily absorb hair and dust.
💪💪DETACHABLE POLE & WASHABLE HEADS:The cleaning brush of the ceiling fan duster collector can be removed, hand wash or machine wash, it can be reused after drying. The ceiling fan duster has a hole at the end of its handle, which can be hung, or stand in the corner of the storage room and garage for storage.
💪💪WHAT IS INCLUDED: This set of 2 cleaning brushes & 1 telescopic rod ceiling fan duster is a practical package carefully combined by us. If you have any questions about this product, please contact us, we will surely give you a satisfactory reply.
You can now see hope on the horizon, and you may even get a little excited about planning for your new organized self.
Be sure to thoroughly clean each surface, too. I love Blueland's all-purpose surface cleaner, which is eco-friendly and so soothing for my allergies.
You May Also Like: Best Eco-Friendly Cleaning Products For A Non-Toxic Home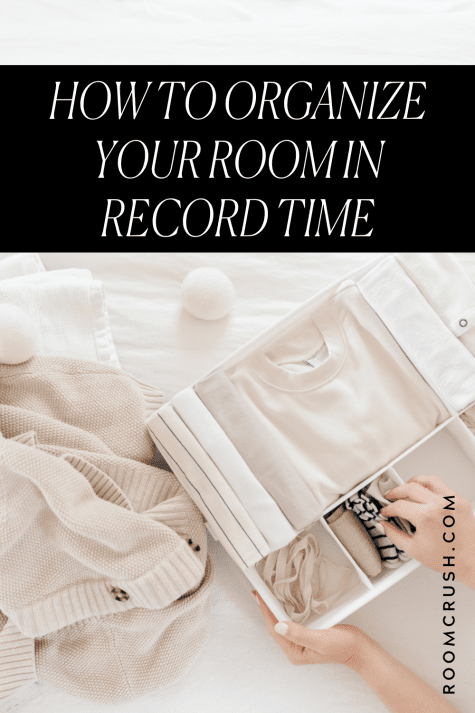 5. Let's Start To Organize Each Room
Here are a few ways to organize a system for your clothing, which will work for anyone.
If you live in a seasonal climate and find you need more space in your closet, you can store away most of the clothing not in use until the weather changes.
I like storing items in airtight bins, which prevent moths and bad smells from getting into them. They're also easy to store under the bed, in the closet, and in the garage.
Iris WeatherPro 19 Qt. Latch Lid Storage Boxes, Clear (110380)
Sold as 1 Each.
Storage box is great for organizing the home and office. 19 qt. capacity. Contains six storage boxes per carton.
Clear plastic material allows you to see better what's inside. Dimensions: 7.88″H x 11.75″W x 17.5″D.
Latch snaps easily in place to secure documents. Buckle-up latches secure contents inside.
A stackable storage box container for the odds and ends in your office. Weight capacity: 25 lbs..
You can break down your clothes by categories and then use a color-coded system like this. Hang all the dresses in one area, pants in another, and so on.  Then sort each group from light to dark.
I love coat hangers that let you hang both pants and shirts, like these wooden ones:
Sale
HOUSE DAY 12 Pack High-Grade Wooden Suit Hangers Skirt Hangers with Clips Solid Wood Pants Hangers Natural Smooth Finish Premium Wood Hangers with Durable Metal Clips for Blouse, Dress, Coat, Jacket
☘ High-Grade Wood Hangers- Made from improved premium quality grade natural wood . Rest assure that it will steadily hold even the heavy coat or suit in your closet, can hold large capacity up to 18 lbs. Comes with 360°swivel hooks, which make your wardrobe beautiful in an instant.
☘ Attractive Wooden Suit Hangers- Elegantly hand-crafted from the wood of the resilient Lotus tree; these pant hangers have unsurpassed strength and durability. They have been sanded to a smooth, splinter-free finish and coated in clear lacquer for added protection and to bring out the natural woodgrain.
☘ Multifunctional & Space Saving Hangers- The shoulder line on the wooden hanger is contoured to help preserve clothes shape. There are grooves on each shoulder be used to hang your tank tops, dress, bars, ties, belts, nightgowns,shawls, skirts overalls tightly without slip. What's even more surprising is that we have additionally added two removable metal clips to hang pants of various sizes for you, further saving space in the clothset.
☘ Organize Your Closet- With ideal dimensions each: 17.5″Lx 10″W x 1/2″ thickness. Ultra thin design maximizes the storage space and fully utilizes your wardrobe and room making it clutter free. Increases closet space by as much as 50%. A 360 degree swivel galvanized metal hook meets your various needs of different hanging angles, good for easy sorting of clothes, a perfect combination.
☘ Quality Service- We offer a satisfaction Service for every HOUSE DAY WOODEN HANGERS so you can buy with confidence. If for any problem about our wooden clothes hangers please contact us.
Hey, how many times have you searched for your favorite black shirt only to settle for the one you DID find.
If they're all together, how much easier would life be?
6. Organize
There is no need to over-complicate this process.
Simply, group items that have a similar purpose together.
Finding cute storage containers and dividers can help in this area.
If you have a lot of items you don't yet have a home for, you can use a utility cart to move them out of the way. This way, you can take your time organizing the items without having them clutter up your whole space.
I just love the mint green color of this utility cart, which is so modern and matches well with many decor styles:
Amazon Basics 3-Tier Rolling Utility or Kitchen Cart – Mint Green
3-tier rolling metal utility or kitchen cart for multifunctional use
Ideal for storing tools, utensils, supplies, food, beverages, toiletries, and more
Includes 3 horizontally stacked recessed bins with mesh bottoms
Rolling rubber caster wheels with pivoting action for easy mobility
Smooth painted finish with anti-rust properties; can be used indoors or outdoors
And to make the most of your space, get an over-the-door organizer. These fit on the inside of room or closet doors, keeping them out of sight while tucking away all your things:
homyfort Over The Door Hanging Organizer Storage with 5 Large Pockets,Wall Mount Clear Windows and 2 Widened Metal Hooks for Pantry,Nursery,Diapers,Bathroom,Kitchen,Closet,Dorm(Grey)
Premium Construction: Over the door organizer made of breathable non-woven eco-friendly fabric,the bottom and the both sides of each pocket include 2mm sturdy cardboard to keep the shape very well.The back of the hanging organizer also include cardborad,so our item is very sturdy and beautiful.
Space Saving:You can put the over door hanging organizer in the bathroom for makeup,hair products ,toiletries ,etc.You can also use the item to holds baby wipes, lotion, diapers, and rash cream. This is the neatest little space expander!Maximize unused space and create extra storage where you need it.
Clear Window Know What's Inside:The clear plastic fronts of the over the door pantry organizer make it possible for you to see what's in each pocket.SIZE:126*31*12.7cm.
Multifunction:The door hanging organizers great for children, tweens, teens and adults; Use in nurseries, bedrooms, bathrooms, laundry room, utility rooms, hall and entryway closets and play rooms; Hang over doors, mount on walls, or mount on interior doors.
Foldable:All our products can be folable and easy carrying. All the fabric we used are environmental. Please feel free to use.
How To Organize Your Room Fast – Conclusion
As you can see, knowing how to properly organize your room is a little more evolved than what you initially thought, but the results are soo worth it.
Since you started with the hardest project first, you are almost looking forward to tackling the next room….I said almost.
One more thing, I "try" to implement this simple rule, which helps me avoid another significant organizational overhaul in the future. If you bring a new item into your home, one thing needs to be evicted.
For more home styling tips and tricks read this post on How To Make Your Home Look Expensive.