Best Artificial Plants To Use In Decor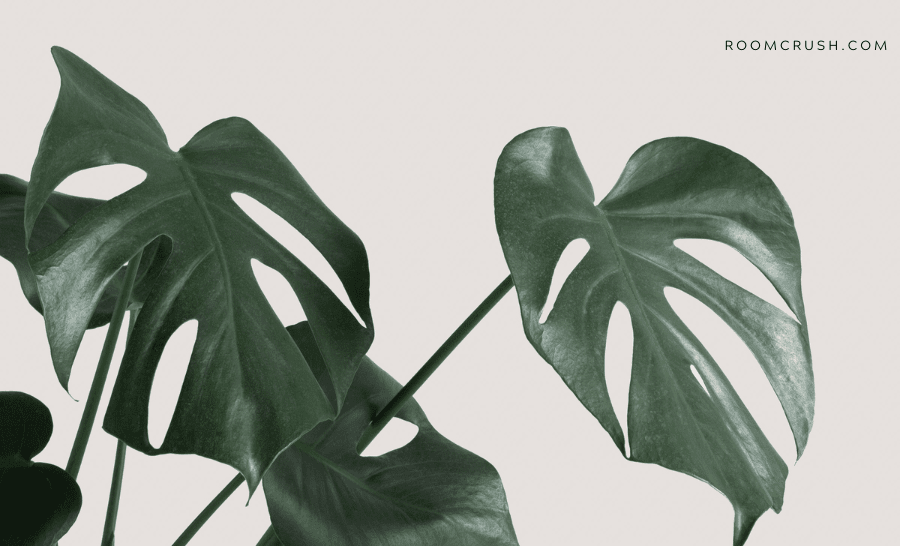 Why would someone even consider searching for the best artificial plants to use in home decor?
Well, faux plants don't require any sunlight, water, or attention. They last forever. And when you invest in a quality faux plant, it will look so real that it will be hard to differentiate it from a real plant!
Two of my favorite plants to anchor my rooms with are the Monstera Deliciosa plant and Fiddle Fig Leaf Tree.
To ensure I would be able to make these beauties flourish indoors, I did my research before heading to the nursery.
---
7 Easy Home Updates eBook: Free!
Today, get a free copy of our ebook that shows you 7 simple updates you can make in your home this weekend that will make your home look expensive and increase its value. Tell us where to send your free copy:  
This site uses ads and affiliate content as an Amazon associate earning on qualifying purchases. Disclosure.
---
With one swipe of my card, I was on my way home with some beautiful friends that I knew would give my home the life it needed. Sadly, after a month of effort, I was losing my plants faster than I had swiped my card.
As I continued to remove their dying leaves, I admitted defeat and moved them to my outdoor lanai. As long as my plants are under a sunny safe haven, I only need to water and trim them to keep them happy.
Good for them – bad for me.
I loved that they were healthy, but I really wanted to use plants in my interior decor.
And I've found that faux plants are the perfect solution.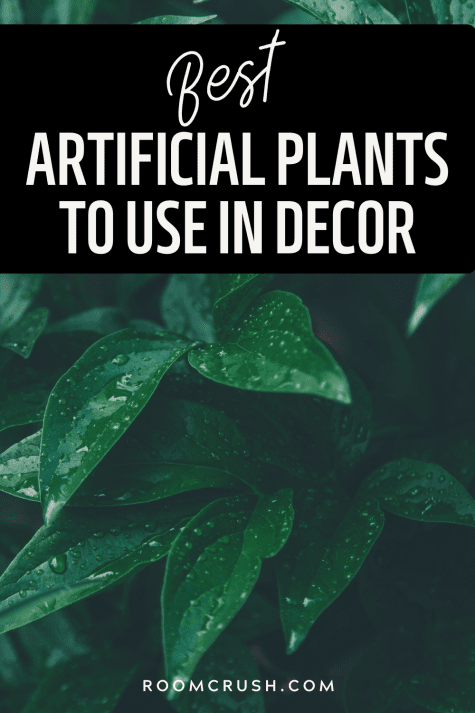 Best Artificial Plants To Use In Your Home Decor | Our Top Picks
Artificial plants have come a long way, and a few of them have found their way into our homes. However, there is a science to finding the perfect green friend.
1. Monstera Deliciosa
Monstera Deliciosa plant
, also called the hurricane plant, is an attractive plant with huge glossy leaves. The green plant originates from the rainforests in Mexico.
The plant is excellent for making statements and can work in every room of your home.
Natural Monstera plants require watering at least once a week, but with a faux plant, you can enjoy the brilliance of the plant without the need to ever water it.
Sale
CROSOFMI Artificial Monstera Deliciosa Plant 37″ Fake Tropical Palm Tree, Perfect Faux Swiss Cheese Plants in Pot for Indoor Outdoor House Home Office Garden Modern Decoration Housewarming Gift,1 Pack
ALL YEAR ROUND DECOR:Carefully crafted to mimic the appearance of a real-life canna,looking as close to reality as possible,perfect for any room or office decor.This monstera deliciosa will let you feel the presence of nature.All seasons are green.
FREE MAINTENANCE:Always forget watering your lovely plant? Tired of dead plants?Try this! Impossible to kill artificial plants .No need to water it daily or to offer special attention,neither will die nor fades
STURDY AND ADJUSTABLE:Our monstera deliciosa plant outfitted with sturdy inner metal wires, you can adjust the trunk to the shape you like, without worrying that the trunk will break.This artificial plant will maintain its height, color and shape for years without pruning and shaping to ensure the aesthetic is maintained.
PREMIUM QUALITY MATERIAL:This artificial tree is made of durable and premium polyester material.The base is made of solid cement which to prevent children,pets knock it down.So easy to keep clean.If them happen to get a little dusty, simply wipe clean with a damp cloth or duster.
Approx 37″ tall with black pot (6″Diameter*5″ Height). Item may need to be re-shaped when removed from box to achieve its intended appearance.
2. Fiddle Fig Tree
Fiddle Fig Trees
are one of the most popular artificial plants for interior décor. On most television shows and décor blogs, you will see at least one fig tree placed attractively in a room.
Fiddle Figs command attention and give a room the drama you might require from furniture and artworks.
As attractive as a fig tree can make a home look, the majority of people prefer artificial trees because natural ones can be hard to maintain, trust me on this.
Chantoo Artificial Palm Tree 3 feet Fake Palm Tree Faux Plant for Home Decor Indoor Outdoor Patio, Tall Fake Plants with Artificial Leaves and Woven Seagrass Belly Basket 2 Pack
Best Home Decor: Our artificial palm tree leafs made with exquisite dying technology, not easy to fade and durable, presenting a real-life palm tree appearance, looking as close to reality as possible, perfect for Christmas decoration, Rustic Apartment, green Garden,kitchen,yard,patio,balcony,entryway,office,home Living Room and Etc..
Safe Material: Chantoo artificial palm tree are made of flame-retardant treated materials, RoHS certified, non-toxic and odorless, Natural fresh Green, easy to take care of. So it is no problem even if placed in a sealed environment.It will create a natural atmosphere wherever you place it. For outdoors, we recommend to place it in a covered area to avoid direct sunlight.
No Maintenance: faux plants indoor/outdoors offer such a hassle-free way to keep the beauty in your home, no watering, no sunlight, wipe clean with a soft dry cloth. This realistic artificial plants is great, looks real and adds color without worry about taking care of a live plant.
Durable Nursery Pot: Made of high quality plastic, super sturdy material and cement make them unable to separated or break, which is to prevent children,pets knock it down.So easy to keep clean.If them happen to get a little dusty, simply wipe clean with a damp cloth or duster.
Easy to assemble: Faux palm tree outfitted with inner metal wires, you can expand the leaves to the shape you like or hang some lights, pendants, and other small items on it. This artificial plants outdoor/indoor is easy to style, easy to assemble and fluff.
Artificial fig trees give your home the sophisticated beauty needed without the burden of maintenance.
A simple swipe-through is all the maintenance you need for the tree. Putting your fig tree in a round pot – black or brown – will give the plant all the attention it requires.
Artificial fig trees give your home the sophisticated beauty needed without the burden of maintenance.
A simple swipe-through is all the maintenance you need for the tree. Putting your fig tree in a round pot – black or brown – will give the plant all the attention it requires.
We will update the list below by sourcing options "if" we find ones we feel comfortable recommending.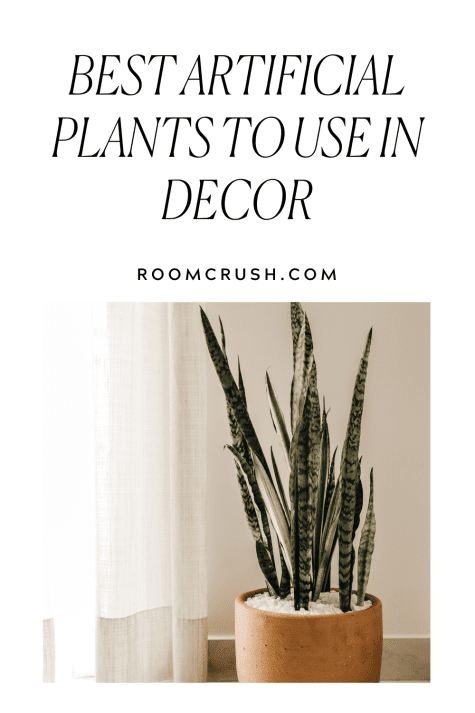 3. Palm Trees
Palm Trees are famous tropical plants and needed to be included in this list. A while back, my
friends in Long Island decided to design
their home with a  tropical boho vibe since their vacation spot of choice was Hawaii.
When I questioned why they choose to go that route they quickly responded…it makes us relaxed and reminds us of vacation.
They are plagued with NYC traffic while commuting, and their home is their escape.
Yvonne was correct, palms trees do indeed provide a breezy island feel wherever they are located.
They made her home feel tropical and sunny, even the noise from the car wash business located right next door to her house seemed like noise from a waterfall.
Sale
Nearly Natural 5357 4ft. Golden Cane Palm Tree,Green
HOME DECOR ACCENT: A beautiful lifelike plant perfect to accent any room or space for year-round greenery. Let's bring the tropics to you, and make it "sunny" in your home or office no matter what the weather is outside. This elegant golden Cane Palm tree stands 4′ high, with two separate trunks bursting forth with hundreds of palm leaves. It looks so real, you'll be searching for the X that marks buried pirate treasure. Ideal for any décor, and also makes a perfect gift.
CRAFTED OF QUALITY MATERIALS: Our designers have years of experience in the live plant industry; Nearly Natural fake plants, trees, and other artificial greenery are inspired by nature and crafted from premium materials to mimic the outdoors
DIMENSIONS & SIZE: Product Dimensions: 40 In. W x 40 In. D x 48 In. H ; Nursery Pot Dimensions: H: 5.25 In. W: 6.25 In. D: 6.25 In. ; Measurements are calculated from each furthest outstretched dimension
EASY TO MAINTAIN: Bendable branches and stems allow for easy reshaping to reach the desired fullness and shape. To ensure your artificial trees and faux plants always look fresh, dust once a month with a feather duster
VERSATILE DECORATION: two trunks ; hundreds of leaves ; Gorgeous golden palm fronds ; Perfect for home or office
4. Ficus Bush
Mein Produkttitel
Ficus bushes are another set of impressive plants for home décor.
Initially, these plants grow in the tropics and hence can give a home that tropical vibe.
Most Ficus bush plants have trunks made with real wood, giving it a very realistic appearance.
You can place a Ficus bush on a table or directly on the floor.
The plant is suitable for any part of a home. It can be in the living room, the dining room, the bedroom, and even the kitchen.
Since the plant does not need watering, occasional dusting can keep the plant looking clean and fresh.
5. Aloe Plant
Artificial aloe plants
make excellent plants for home décor. The plant, when properly placed in a white vase, provides a sophisticated and modern look to any room.
The plant is great for offices as well as living rooms.
If you'd prefer to have several potted plants in a part of your home, the aloe plant can make a great addition.
You can be sure that if you decorate your home with this artificial aloe plant, some visitors will be bugging you on where they can also purchase theirs!
Shiny Flower Artificial Succulent Plants Artificial Aloe Plant Fake Succulent Plant in Ceramic Pot with 2 PCS Create Realistic Succulent Floral Arrangements Home Office Decoration
REALISTIC DESIGN: This artificial succulent plant is made of superior plastic, looks very vivid and lifelike. Exquisite workmanship, vibrant colors, and the delicate geometric shape of the vase adds to the sense of design.
MAINTENANCE FREE: No watering, no sunlight, no maintenance! This artificial aloe plant keeps lush and lifelike all year round, ideal for people that love plants but with limited time in planting real plants.
VERSATILE DECOR: Exquisite and lovely artificial succulent plant is ideal for decorating offices, bedrooms, balconies, desks, dining tables, counters, coffee tables, etc. It brings vitality to your home and office.
SUITABLE SIZE: This fake aloe plant is about 6.7in high and 3.5in wide, and there are 2 aloe in each pot. It looks cute for decor, and doesn't occupy too many places.
WARM TIPS: For long-term function and extended life, please avoid intense sunlight and rain damage, and can place it indoors with shelter. If you have any issues, please feel free to contact us.
6. Ferns
Ferns, both natural and artificial, make amazing home plants. If you want your home graced with plants but do not want to water them frequently, artificial ferns are the best way to go.
To emphasize its effect, you can put the fern in a hanging pot or place it on your television stand. This can give your home an outdoor effect.
With artificial ferns, I've learned from experience that their colors can fade, especially when exposed to sunlight.
So put your fern in a shaded area to keep it looking vibrant and green for an extended time. Also, ensure you purchase a real-looking fern for the best effect.
Sale
Nearly Natural 40in. Boston Fern (Set of 2), Green
Plastic
Imported
Sword-shaped fronds with shallow toothed pinnate gently curve down to gracefully hang 40″. The Boston Fern is a classic houseplant overflowing with evergreen tiny leaves giving the plant a full and luscious look. Place up high on a pedestal, hanging basket or up on a windowsill for a simple touch of greenery.
Shop with confidence knowing our collections "looks so real, they're Nearly Natural!" Pioneers in our industry; Nearly Natural is the first artificial floral company to hire head designers with years of experience in the live plant industry. We source products with a sound and in-depth knowledge of our industry Nature.
Overall Product Dimensions: 40 In. W x 40 In. D x 15 In. H. Measurements are from the bottom of the pot to the furthest extended flower or leaf on the arrangement. Width dimensions are also calculated from each furthest outstretched dimension.
How To Choose The Best Faux Plants
I found the following tips helpful when incorporating artificial plants into my decor.
Choose plants with a variety of colors for a realistic look.
Multicolored plants also add color to a formal setting and give your room more character.
Choose containers, pots, and vases carefully to enhance its look.
For a more natural look, you can use woven containers.
Plain pots and vases can be used when the plants are colorful enough and require a simple background. You can also use white or black vases for formal settings such as offices or conference rooms.
Purchase foliage stems – they make great fillers for real flowers.
Place a few real plants in the mix – you may be the only one who knows. With real plants in the mix, the natural scent will give more life to the combination of flowers.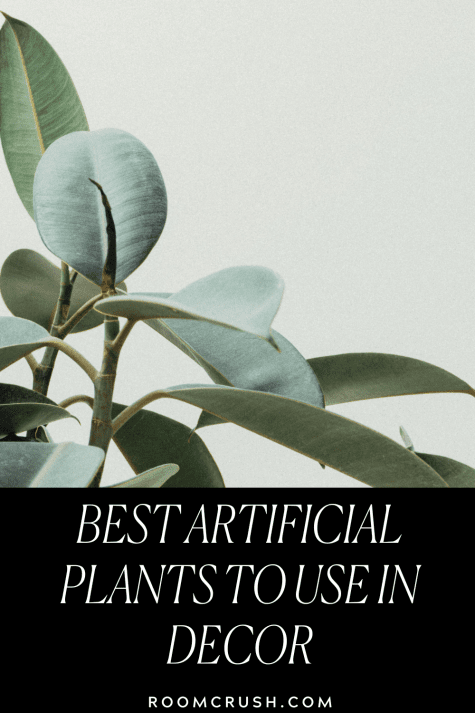 Best Artificial Plants To Use in Decor – Conclusion
Since it's cheaper, in the long run, don't be afraid to spend more for a quality faux plant.  Inexpensive Faux plants lack the variety of color, texture, and realistic appearance you are aiming for.
Let me know what your thoughts are on plants in decor – Have you tried any artificial plants indoors?
READ THIS NEXT: