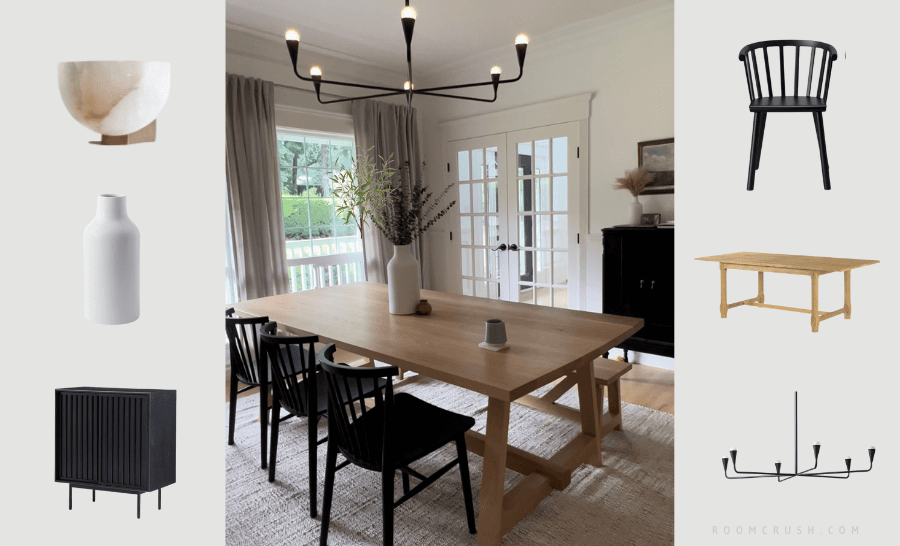 If you saw my dining room reveal on TikTok and are curious about where to get any of the items shown, you are in luck!
Below you will find links to all of the decor items from my dining room.
Shop My Dining Room: Product Sourcing
Here's a list of all the places to get everything!
1. Velvet Curtains
I love adding texture to a room in unexpected ways, and velvet curtains give the space warmth as well.
---
7 Easy Home Updates eBook: Free!
Today, get a free copy of our ebook that shows you 7 simple updates you can make in your home this weekend that will make your home look expensive and increase its value. Tell us where to send your free copy:  
This site uses ads and affiliate content as an Amazon associate earning on qualifying purchases. Disclosure.
---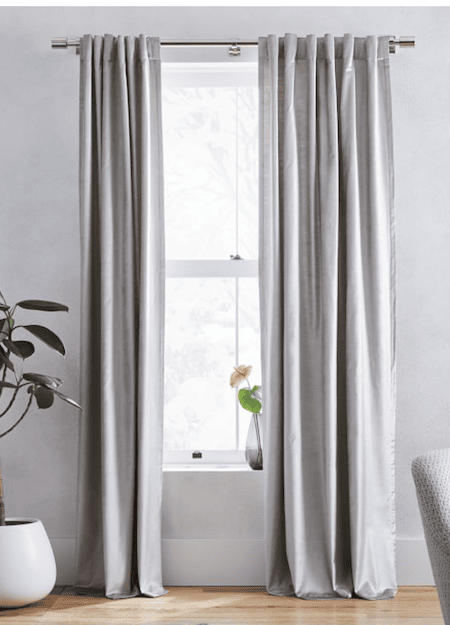 You can get these velvet curtains here.
If you have more than one window, side by side:
A trick to make a dining room look grand is to buy enough curtain panels to cover not just the sides of the window, but one for the center BETWEEN windows as well!
2. Large Matte White Jug/Vase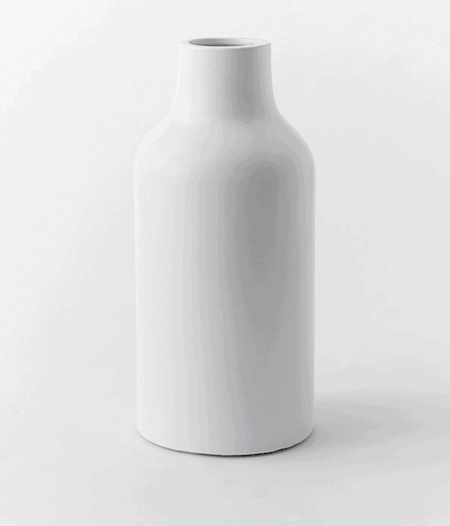 The 15′ high ceramic jug can be purchased here. I bought the smaller one as well, and they look really nice placed beside one another.
3. Jute Rug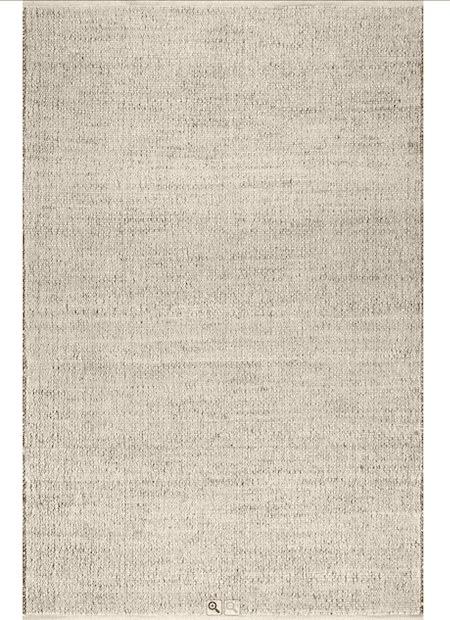 This is the viral natural jute rug. It's actually SOFT! Order this natural jute rug here.
4. Wall Art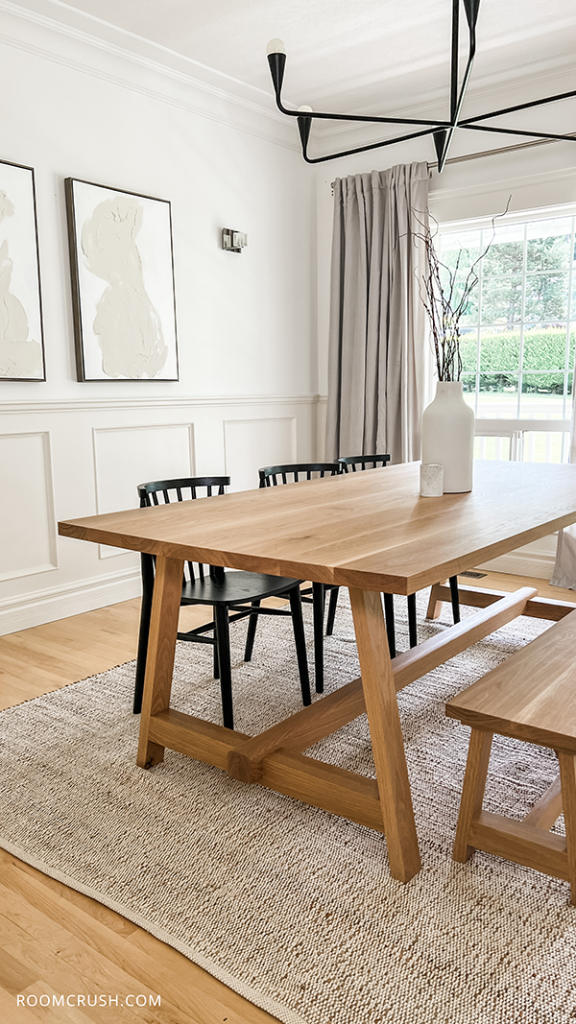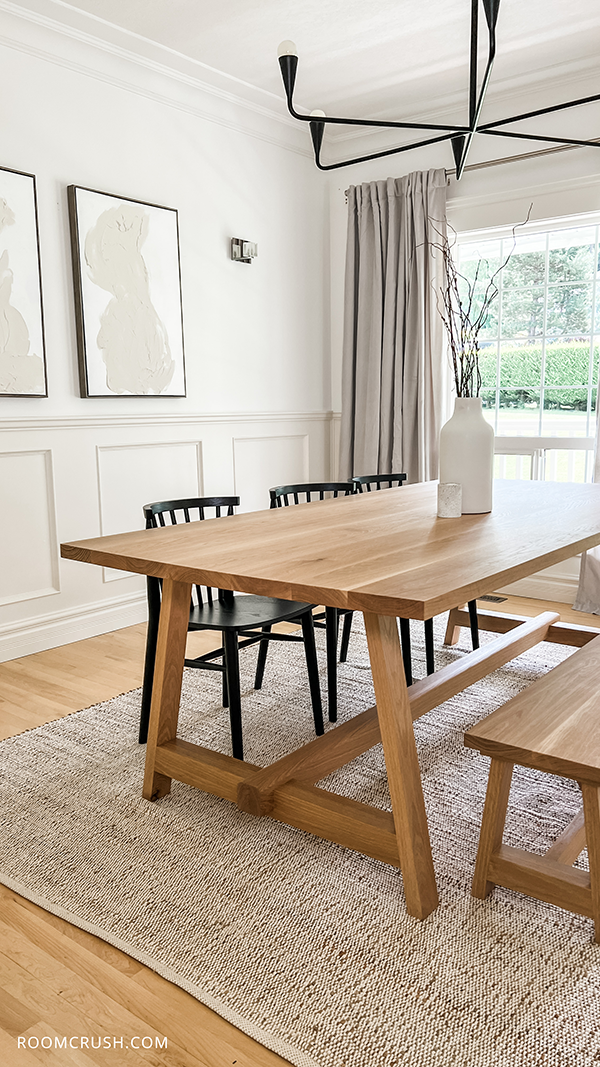 I made the wall art by painting over a framed canvas of cheap art from Home Sense (similar to Hobby Lobby). You can absolutely do this yourself, too!
I used this wall plaster to give it that textured feel.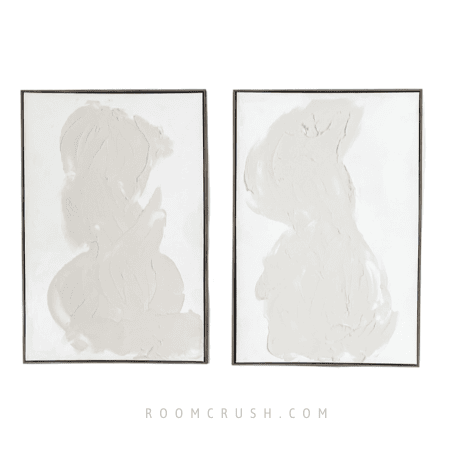 5. Dining Table and Bench
The solid white oak dining table and bench were built By Vali Wood co. Vali Wood custom builds each piece, and ships to USA and Canada.
A similar dining table can be found here. (Pictured below)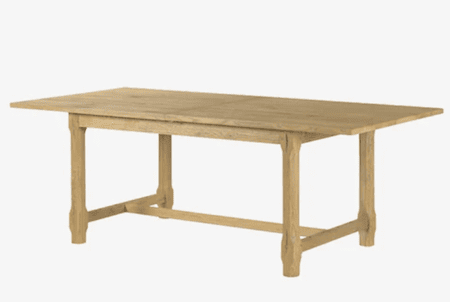 Another similar dining table and bench set can be found here.
6. Black Dining Chairs
The black dining chairs I bought are sold out, but I found these nearly identical ones at Target, for an even better price than I paid for mine!
7. Stoneware Coffee Cup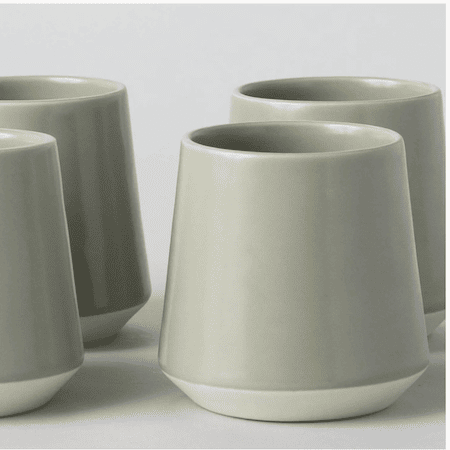 These handcrafted sustainable stoneware coffee cups are of great quality! You can get them here.
8. Wall Sconces & Ceiling Light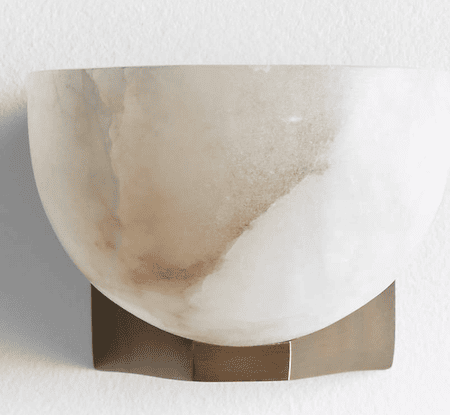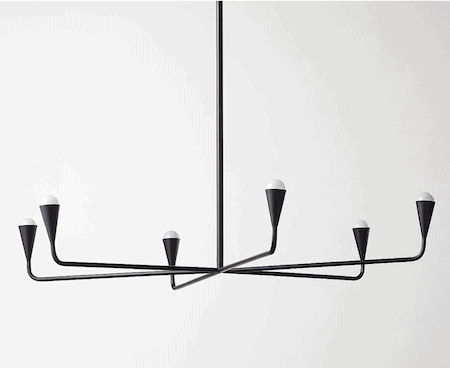 Alright, these lights are my absolute favorite things in the room.
The brass and alabaster wall sconces, along with the matte black ceiling light can be purchased here.
Read this related guide: How to choose the right kind of lighting for your dining room.
9. Bar Cabinet
I found the vintage bar cabinet on FB Marketplace and gave it a DIY makeover.
However, West Elm has a similar one.
Follow me on TikTok @RoomCrush.